South Downs self catering cottage near Arundel, England
Description of South Downs self catering cottage near Arundel, England
A self-catering accommodation set amongst peaceful scenery creating a perfect rural getaway. The South Downs, with all their beauty, are on your doorstep to explore with many walks as well as mountain bike trails. The coast is close by in a car with some superb windsurfing spots minutes and Goodwood Racecourse is only a half hour's drive away making this is a perfect place to stay for their annual festivals.
Rooms, food and facilities
Twin beds & double sofa bed
Wash basin
WC
Shower
Unlimited hot water
Towels
Linen
Fridge
Washing machine
Gas hob
Microwave oven & grill
Toaster
CD player
Radio
Television & video (terrestrial only)
Hairdryer
Off road parking for one car
Hoses for bike and windsurfing kit washing
No smoking & no pets, sorry.

We will leave you a starter pack of tea & coffee, wine, bread, butter, cheese and biscuits.
How to find us
Arundel- we are just outside the centre of Arundel. From A27. Just passed Arundel Station or just before. Take the signpost for Warningcamp and Burpham. In and out of Warningcamp. A very long road through the country side. In to the hamlet of Wepham. Up the slight hill, first turning left. Marked to Splash Farm (no road names) third house on the left, parking just past the house in the drive.

Responsible tourism
Responsible tourism: South Downs self catering cottage near Arundel, England
Environment
A short walk from the cottage, across to the other side of the River Arun, is the Arundel Wetlands Centre – a treasured area of 65 acres under the supervision of the Wildfowl and Wetlands Trust. I am a member of the trust, meaning I donate to its upkeep and I receive a wealth of information about the wildlife there. I leave these leaflets etc for the guests to peruse and I always encourage anyone to head over there. It is beautiful and is home to rare species such as Kingfishers and a colony of endangered Water Voles. Personally, I just love the ducks – not very rare or endangered I know but I think they're just wonderful. We also have ducks visit our pond in our garden. Our garden is a delight – though very hard work. We have a gardener come once a month, so it is largely kept by my husband and me. We compost our food-waste which allows us to grow a plethora of vegetables; right now we have a batch of purple-sprouting broccoli almost ripe. We also provide our guests with our fresh produce to enjoy. It is sometimes quite difficult to be at the forefront of environmental conservation when we live in such an old property – solar panels are not possible on a thatched roof. And we have got around the issue of not being able to have gutters to collect rain water by setting up a few water butts and also collecting in a 'car port' – basically an open garage that collects rainwater on the car.
Community
Here in Wepham we are a very small community who all look out for one another. In the winter months when we have fewer visitors – though I do welcome guests, I just forewarn them to bring extra food in case we get snowed in (it is a very slippery walk across the Downs to Arundel!) – we as a community visit each other, particularly the elderly to ensure they are ok. I sit on the committee of the village and we try to retain its traditions. We have campaigned to have speed bumps installed on the roads to stop cars speeding through. We haven't had these implemented yet, only 'reduce your speed' signs which is a start. Wepham comes under the parish of Burbham and the church in this nearby village is in decay. I sit on the committee here – not as a religious member – but as someone who is concerned with the conservation of our historic buildings. The church simply does not have the resources to the continuously manage of such an old building – it is over 700 years old – and so we strive to take care of the fabric of the building. I have been involved for the past two years and we raise money through quiz nights, a shared community-fete, and sponsored walks. I have participated in many walks – I completed a 26 mile 'moon-walk' and raised money for Breast Cancer. This April I am running the London Marathon and I am donating the funds raised to the NSPCC. I am committee member for this charity too.
Landscape
We have two entrances to our home – one to the village so from here you can see six other cottages and the village hall (effectively the remainder of the village) and one to the land and from there you can see for miles and miles of gorgeous open countryside. Once your eye finds it's way through the trees, there's a group of fields on your left and the sound of neighing horses will hold your attention for a minute or two until… if you keep persevering, across the South Downs, you will spot Arundel Castle – once home of the Duke of Norfolk. Only an hour's walk away across the fields. Not only can we see the castle, but the cottage and the surrounding fields are situated here so they fall under the watchful of the Duke. Our home, now over 500 years old, once housed farm-workers of the Duke's farmland. Apparently, five generations lived and died in this house and the land here is still owned by the Duke but tenanted out. Just being here, with the castle on the horizon, inspires everyone to visit the castle, learn about its thrilling (and at times barbaric!) 1000 year history and how it ruled over this landscape for centuries.
We are situated in the floodplain of the river arun which makes for some lovely views stretching out as the land directly around us is quite flat with the town stretching up over the hill with the castle and beautiful Arundel town.
Popular similar holidays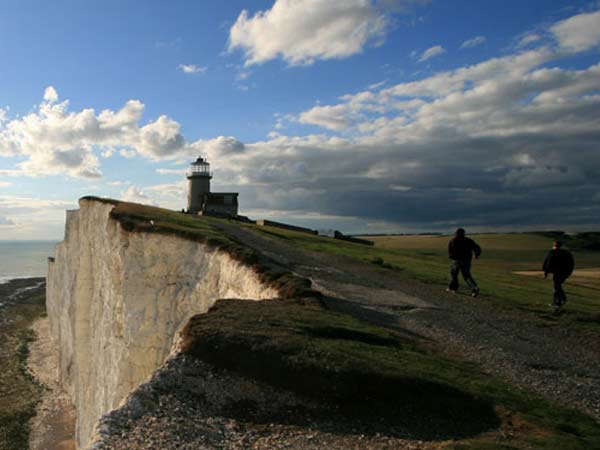 Beachy Head lighthouse B&B with panoramic South Downs view
From £138 - £210 per room per night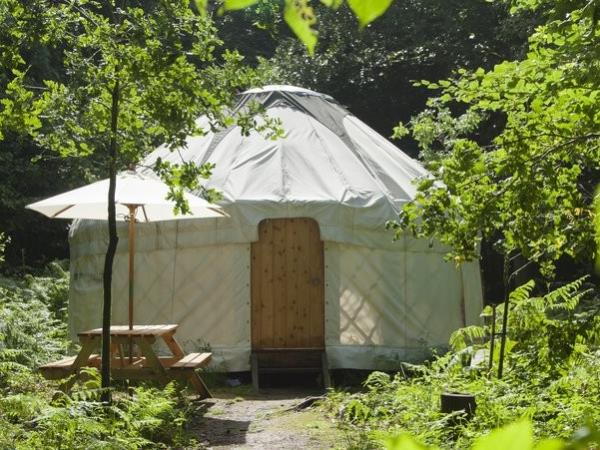 Elegant yurts in 150 acres of ancient woods river & wildlife
From £270 - £495 per yurt (3 nights)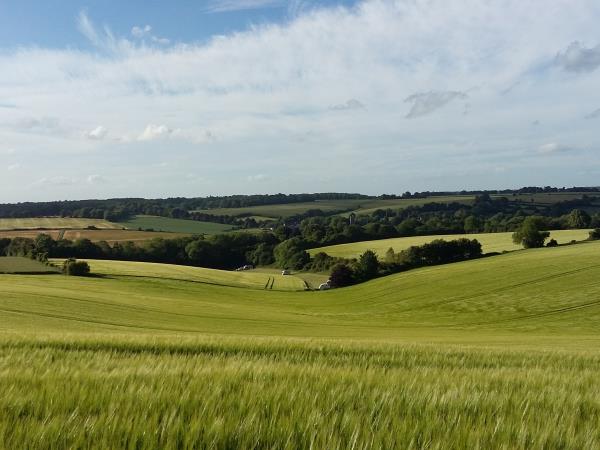 Peaceful caravan site in idyllic South Downs setting
From £8 per pitch per night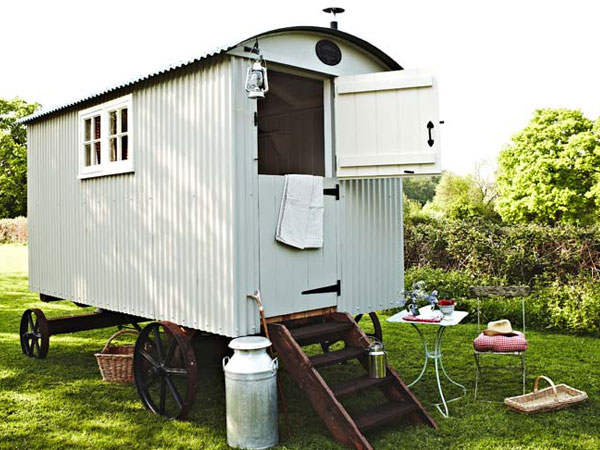 Magical shepherds hut retreat in the Sussex countryside
From £100 - £120 per accommodation per night