South Downs self catering farmstay, sleeps 4, England
Responsible tourism
Responsible tourism: South Downs self catering farmstay, sleeps 4, England
Environment
We are delighted to have been accepted as members of the Higher Steward Level Scheme, an agri-environment scheme, which rewards effective environmental management.
Everything we do, or don't do, is with a view to maintaining and enhancing the natural environment, flora and fauna, not to create urban or estate style parkland but to celebrate the unique beauty of a working farm in this area of the South Downs which is due to the geology on the farm. We have chosen to take the long term view, to farm for the future and sacrifice potential production levels in order to consider the landscape and preserve the natural quality of the environment.
Our primary objectives are:
- conserve wildlife via creating habitat e.g. over wintering stubble and grassland, by not destroying habitat e.g. less frequent hedge cutting and by not using chemicals which may contaminate wildlife food sources.
- to maintain and enhance landscape quality and character via maintaining important features such as traditional field boundaries.
- to protect the historic environment including archeological features, evidence of previous lives, and traditional farm buildings.
- to promote public access and understanding of the countryside through maintaining a vast network of footpaths and bridle ways across the farm, themselves a relic of times when people came to church or work on the farm by foot or horse.
-to protect natural resources via improving water quality and reducing soil erosion and surface run-off by not cultivating ground where erosion and run-off are likely and not using artificial fertilisers and chemicals which get into the water supply.
We aim, at all times and in all sorts of little ways to minimise our use of energy and natural resources e.g. turning off lights, minimising heat levels and we use a sustainable cesspit for Byre Cottages ensuring that clean water goes into the drainage system.
Visitors often come believe just how dark it gets being so far from city lights. The stars are a marvel to behold out in the countryside. We are only 10mintues away from the RSPB brooks and wetlands if visitors are interested in bird-watching, particularly ones that specific to the South Downs – wagtails, skylarks, buzzards etc.
Community
The family has farmed here for 60 years and during that time four generations have worked hard as part of the Storrington and Sullington communities. The 16th century Tithe barn, so called because historically owners of the barn gave one tenth of their profits (Tithe) to the church, is not normally open to the public as it is still in agricultural use but it is used for local charity events, most notably for the biennial Flower Festival for the Church. It really is a fantastic event; low key but busy, charming and fun. The event runs from the 29th June to the 1st July 2012 and we welcome visitors to celebrate St Mary's Church, Sullington and its location with local craft, plant and conservation stalls and refreshments in the Tithe Barn itself. Other charity events include quiz nights and barn dances most recently in aid of Family Support Work who train support workers to provide families experiencing difficulties with advice etc. They are a wonderful organization; they only enter the lives of families with their consent and try to nip things in the bud before problems become devastating.
We actively encourage many of guests to frequent other local business and there is pretty much everything you need in Storrington. Two excellent butchers, a super deli and a local bakery and there are some great restaurants in Storrington – the Old Ford is for excellent modern English cuisine and 13, a superb Thai restaurant which you might not expect in such a rural village! For beautiful ornaments, collectables and furniture there are several antique shops in Storrington including Stable Antiques. There are three very different tea rooms including Vintage Rose run by a local mum – and friend – that sells delightful home baked cakes (all the cakes are baked by my friend's mother!). Richard Rowe and the Ashleigh Howe Racing Stable is on Sullington Lane. We might be able to arrange for guests to visit the stables if they are interested. It certainly is a great sight to see the horses on the gallop in the early morning.
Landscape
At our farm Farm, and the South Downs National Park in general, the landscape is made up of ancient chalk downland which has formed over thousands of years by constant livestock grazing of the chalk hills. This grazing keeps the hardy scrub plants in check allowing more fragile native plants to thrive and this diverse flora offers a home to a large number of creatures, including some rare butterflies. The South Downs were once covered in trees which were felled in the Iron age, for fire to work the iron, but now the lack of forest provides wonderful views across the Weald to the North and towards Surrey and South to the English Channel.
Our farm is a large, five hundred acre (or two hundred hectare) livestock farm set in a peaceful and secluded spot in the South Downs. We as a family have been running this farm for around sixty years. The major part of our herd consists of a hundred cows together with a traditional local Sussex bull and a Simmnetal bull. They all spend 365 days a year out in the field at grass on the South Downs. Not a bad life by anyone's standard's! In spring time every year after the new calves are born the herd can go up to as much as two or three hundred cattle on the farm. A short (but acutely angled) walk takes you to the South Downs Way on the ridge of the Downs with beautiful far-reaching views over the Sussex Weald and to the English Channel and the Isle of Wight. The numerous paths across the farm that once served the farm workers and church goers now make pleasant walks and lead to nearby villages and beauty spots.
The area covered by the farm has been inhabited and worked for hundreds, even thousands of years, there is a flint mine and iron-age hill fort, an ancient 1400 year old yew tree in the churchyard, Roman defensive ditch, a Norman knight's effigy, medieval farm buildings and an ancient drove road - now the South Downs Way.
The farm is brilliantly placed for access to the greater part of Sussex and Sussex has a great deal to offer visitors. The varied coastline, including the Regency glory of Brighton and the sandy beaches of West Wittering, is only 30 - 45 mins drive away from the farm. The nearby towns of Brighton, Chichester, Arundel, Worthing, Midhurst and Lewes are full of historic sites and culturally interesting, houses and castles. Sussex boasts internationally renowned gardens and attractions including Goodwood Festival of Speed and Revival. In addition, there are very well known racecourses including Goodwood, Fontwell, Plumpton, and Brighton with many very pretty villages with hidden away craftspeople and popular pubs in between.
We are delighted that our farm attracts visitors from all over the world, with many returning time and time again.
Popular similar holidays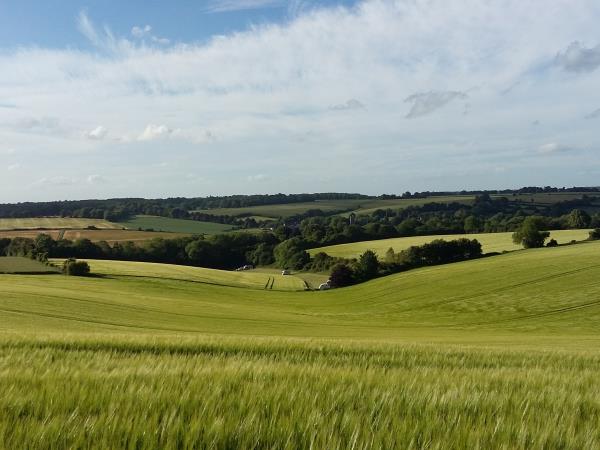 Tranquil caravan site in idyllic South Downs setting
From £10 per pitch per night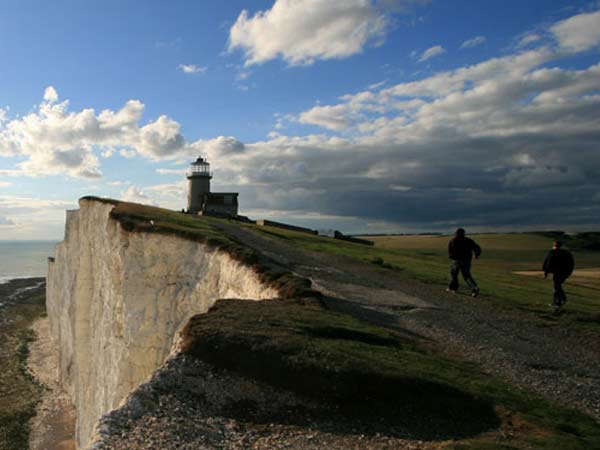 Beachy Head lighthouse B&B with panoramic South Downs view
From £138 - £210 per room per night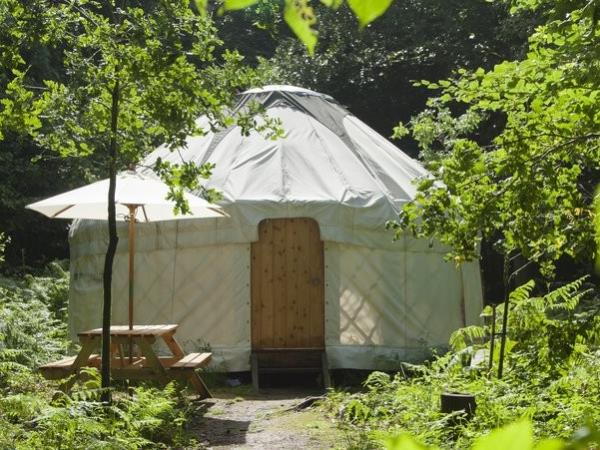 Elegant yurts in 150 acres of ancient woods river & wildlife
From £270 - £495 per yurt (3 nights)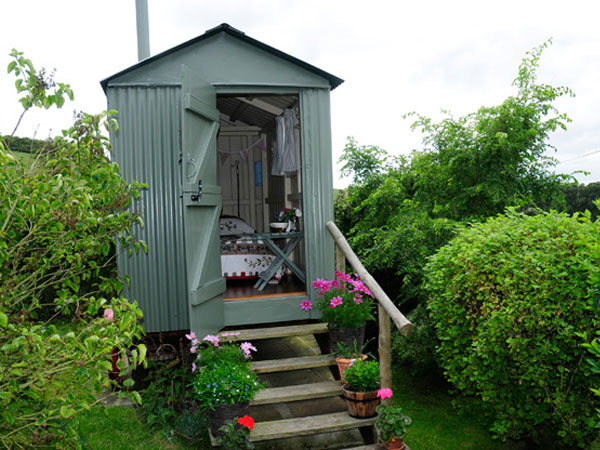 Experience a night in a shepherds hut in the South Downs
From £50 - £80 per accommodation per night