South Downs self catering cottage near Petersfield, England
Responsible tourism
Responsible tourism: South Downs self catering cottage near Petersfield, England
Environment
Because we are local to the area our understanding of the features and factors that make Sussex and the Downs so unique is borne out of a lifetime spent roaming the countryside and getting to know the best bits!
When we moved into the house and took on the renovation of this lovely old barn we had no idea what we were getting ourselves into. The work was hard and we took every care to restore the whole building particularly the exterior in keeping with how it used to look. We searched out old reclaimed tiles that would fit the roof colouring properly and stained all of the weatherboarding to blend in with the very unique colour of local Sussex barns. This was all hard work but all necessary as we have achieved a conversion that looks great from the outside and has all the modern comforts inside.
We also took care environmentally, the roof is better insulated than a spaceship and we use recycling facilities throughout and really encourage our guests to do the same. Each room has low energy bulbs.
As we are lucky enough to live where we do we have maxed out the potential for growing things! A good example the wildflower meadow that my husband planted last year in the paddock at the back. This encourages lots of creatures little and large to venture closer to the house. We are also surrounded by native hedgerows that have been left also to encourage more wildlife. We have planted an orchard which we maintain which has everything from cherry, apple, plums and pears to hazelnuts! Whichever of these is in season when you come to stay we will be able to provide for you, we try to include them in the starter pack in the cottage itself. The same goes for eggs which is the business my husband works in, we can always provide fresh free range eggs.
I like to make my own preserves, producing a variety of jams each year which we also include in the pack to give people who come to stay a real taste of the local area.
Finally as we have a vegetable garden we can often supply fresh from the garden vegetables depending on the season, runner beans being a particular favourite.
There is public transport to Petersfield which is only a couple of miles away but the bus service is a little unreliable, that said we will help out to get people here where we can should someone want to come without a car in order to spend the weekend doing country walks.
Community
The local suppliers and community is very special to us and we do as much as we can to promote this to our guests when we come to stay. I provide a top ten things to do in the local area and though everyone has different tastes the one that always comes back with a positive review is the Weald and Downland Open Air Museum. There is much to be seen for all of the family here and everyone seems to enjoy it. Lovely Uppark House is also in the village and so is something that people can go for a visit too.
On an even more local basis there are several rural suppliers that we use and recommend when we can. The village shop in Harting is wonderful and they get all of their supplies locally from fresh meat from the surrounding farms to the delicious asparagus supplied by Durleigh Marsh Farm. The latter is often popular with guests as there is a pick your own option there, a real country task! Whenever I go there I try to bring back some fruit for the guests too.
One of the classic things to do here and one our best recommendations are some of the local pubs around here. From the White Heart in Harting to the Three Horse shoes in Elsted there are several that can be walked to and they have many local ales and serve up really tasty locally sourced food.
Landscape
The house is in a secluded spot with great views out to both sides. At the front less than two minutes walk through a field is the South Downs Way. It is all arable fields and some cattle grazing fields in the surrounding countryside and this makes for some very picturesque views. The area is actually formed of chalk downland and is really typical of the Downs classic features. Mostly as I said it is farmland with the occasional hamlet and scattering of farms and buildings wherever you go.
On top of this there is the Butser hill for those interested in archaeological sites.
Nearby Hartland Downs combines lovely natural features with a magnificent view. There are rare orchids to be found there amongst the other tiny grass flowers which are kept fresh and in shape but the grazing animals allowed to keep them in check. The area that isn't like this is woodland and home to a really spectacular carpet of Bluebells in spring. It is really something to be seen and anyone who comes to stay in April/ May time is encouraged to go and see the lovely colour of the English Bluebell.
Popular similar holidays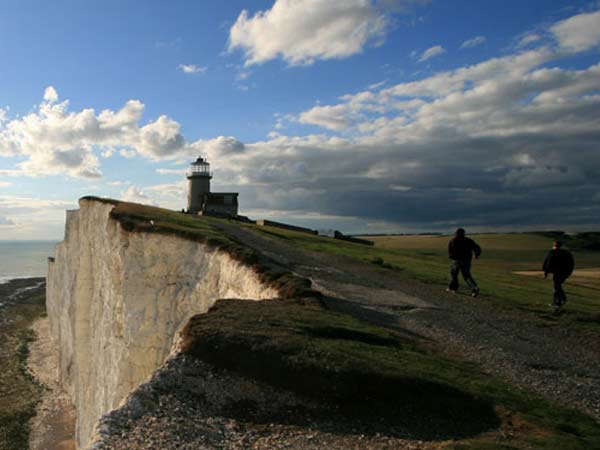 Beachy Head lighthouse B&B with panoramic South Downs view
From £138 - £210 per room per night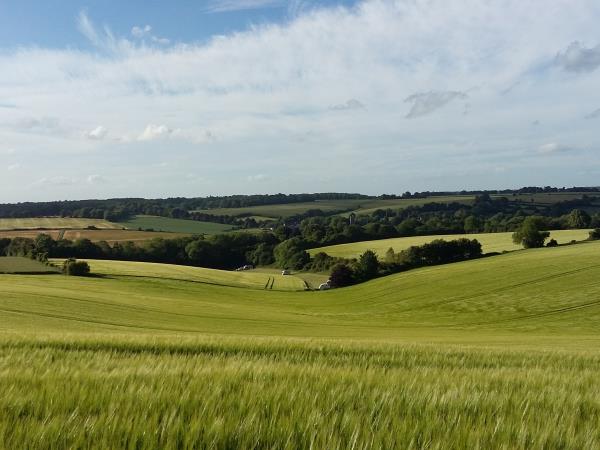 Tranquil caravan site in idyllic South Downs setting
From £10 per pitch per night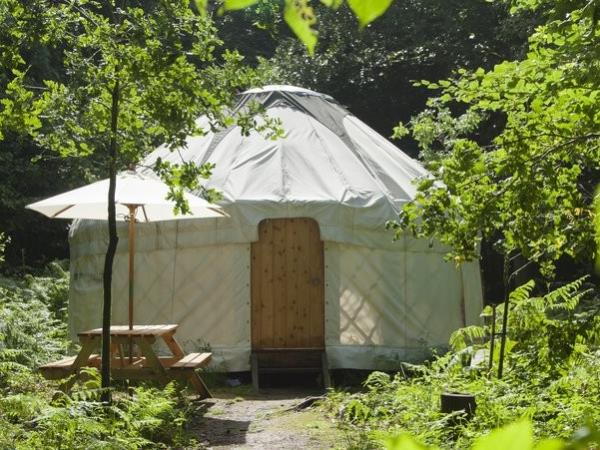 Elegant yurts in 150 acres of ancient woods river & wildlife
From £270 - £495 per yurt (3 nights)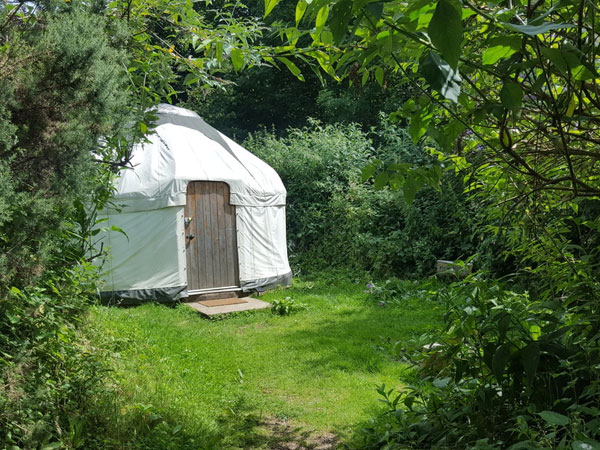 Peaceful, woodland setting with the environment at its heart
From £69 - £79 per accommodation per night