South Downs Mongolian yurt stay, England
Description of South Downs Mongolian yurt stay, England
This is a unique opportunity to stay in one of our six yurts on a working arable and dairy farm in the heart of the South Downs. We are happy for you to stay and do nothing but chill out but equally have lots of interesting and fun things to offer you should the desire take you.

We have plenty to do onsite with lots of local bike trails and if you don't have a bike with you you can hire one from us.

As a working farm we are always happy to show you around and we are very keen on educating children in the workings of a modern farm both dairy and arable so if you want to know more then we are ready to teach you!

Beyond this there is the South Downs way to walk and plenty of lovely walks to local pubs to keep you active during your stay.

Rooms, food and facilities
The Yurts
Our yurts each sleep a maximum of six in any of the below configurations.

Four single beds or two doubles.
one futon (can sleep one or two)
If required, a camp bed or travel cot.
Duvets, pillows, clean linen and blankets are supplied.

The yurts are supplied for you to do simple cooking and barbecues. Alternatively, you can use The Yurtery.

The Yurtery
A special difference found at Meon Springs, is The Yurtery, a big centrally heated area, in which families, groups or Yurt Adventurers can chill out.

Outside
Each yurt has its own barbecue and fire-pit. There is also a communal fire-pit for you to gather round in the evenings.

Our valley is remote, yet we do have neighbours and fellow yurters to consider. So (and this is really important) When outside at night, you do need to be quiet.

All the wood needed for your wood-burner and campfire is supplied free of charge.

You can buy charcoal for the barbecue in West Meon.

"Other than food, all you need to bring are your own towels and don't forget your toothbrush…"

There is a great kitchen for roasts or proper family meals.
The showers have really hot water
There are loos available near to each yurt (though not too close!)
There is a fridge in each yurt.
We make an effort to have chill out areas both inside and out.
The popular communal campfire
We offer lights with lamps or candles
There are even sockets for your hairdryer or mobile phone/

How to find us
We are in a secluded area so do get in touch if you are unsure of where to go.
Responsible tourism
Responsible tourism: South Downs Mongolian yurt stay, England
Environment
Due to all of the activities and the nature of the work on the farm and the countryside we feel we understand the land and its limits very well. One the key things that we do is educate people about the countryside around them. This is in many different forms. When children come to stay in the yurts we test them on what crops are in the fields around them and teach them to recognise the different things growing. We also show people how to identify trees as we feel that people who understand their surroundings are much more inclined to treat them with respect.
There is a tree dedication service here which does two things, it allows people to have a place marked to commemorate a life but also is slowly creating a viable woodland. We tend very carefully to these trees and will continue to nurture its growth.
We also pump all of our own water onsite which is much more sustainable and better for the local area. The farm is also certified HMS High Level by DEFRA for those who know their farming certifications.
With regards to the local wildlife we encourage it where we can and there are some red kites and plenty of rabbits and badgers for those keen on the local mammals.
Community
We are very keen on recommending all of the numerous things to do locally. In fact we take this so seriously that we are having a Countryside Fair on the farm this year (15th April) where we have everything from fishing lessons, archery, falconry demonstrations to pony rides for the children all of which we can offer visitors. This is an event that really shows the variety of activities that can be done in the South Downs.
Beyond this there are several lovely walking loops directly in our backyard and most have a good local pub at the end of them. For example one of our favourites is the Beacon Hill loop which is about ten miles long. For those after something a bit more leisurely there are also great walks to the villages of East and West Meon where the Thomas Lord and the George pubs both serve local ales and really try to promote locally sourced food too.
On top of this we have the fly fishing and cycle trail parts of the business both of which promote travelling round the local area in a sustainable way and really enjoying the area without a windscreen between you and the Downs!
Landscape
We know the area better than anyone and we are really keen to share this knowledge with you. From educating families on trees and crops, giving out cycle trail maps and the chance to see how a real farm works today we feel that you would be hard pushed to find a business that better represents the countryside way of life. Through the Countryside fair and the methods of farming that we have been using over the years, the farm has been preserved as a beautiful area.
Directly around us is the National Park of the South Downs and it is beautiful. There is Old Winchester Hill very close by which is a nature reserves with many varieties of flora and fauna to be admired. But this is just the start, the South Downs way and the arable fields of our farm are great example of the South Downs.
To those keen on a more complex breakdown of the land around us; the downland mosaic is 'an area of chalk downland at the western end of the South Downs. It is composed of an intricate mosaic of different field sizes, soil types (and hence land use) and extent of tree cover which lead to variations in the degree of enclosure across the landscape type. A prominent ridge line follows the Meon anticline with a series of upstanding hills located at Butser, Old Winchester Hill and Beacon Hill from which there are panoramic views we often send our guests for a wander around these sites due to the wild flowers that are to be found there. A number of different monuments including long barrows, round barrows, and linear boundary works are evidence that the land was valued a ritual landscape as well.
Popular similar holidays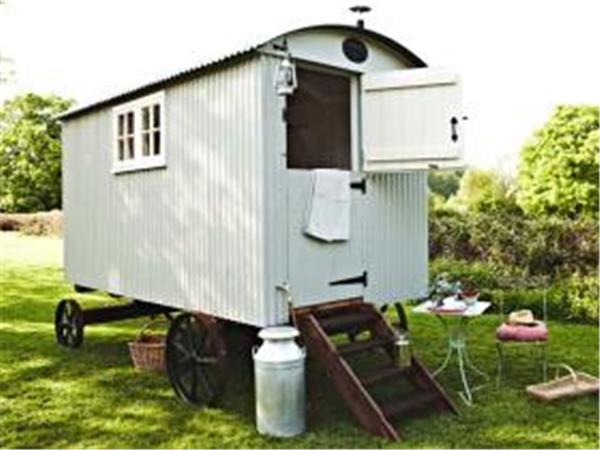 Magical shepherds hut retreat in the Sussex countryside
From £100 - £120 per accommodation per night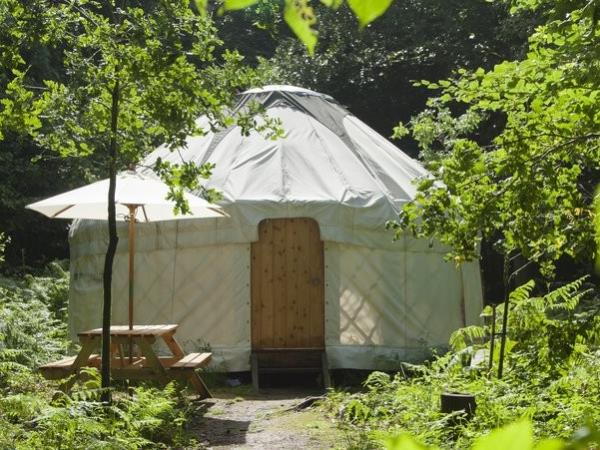 Elegant yurts in 150 acres of ancient woods river & wildlife
From £270 - £495 per yurt (3 nights)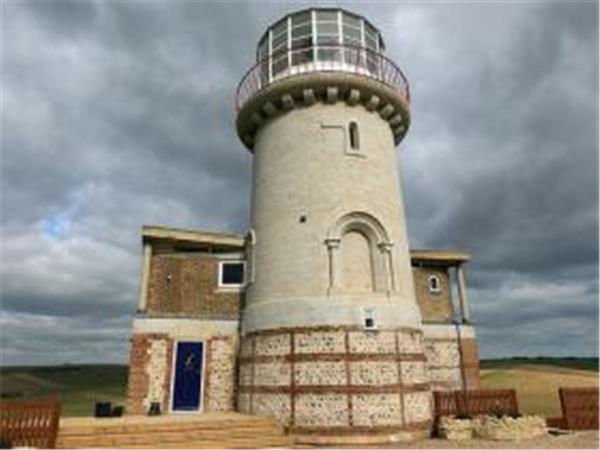 Beachy Head lighthouse B&B with panoramic South Downs view
From £138 - £210 per room per night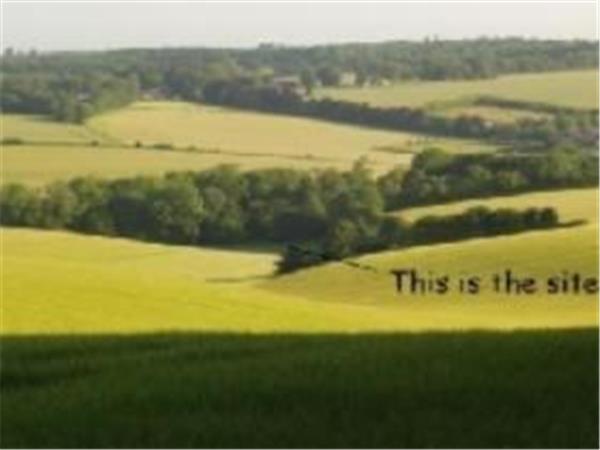 Peaceful caravan site in idyllic South Downs setting
From £8 per pitch per night