Sussex flint self catering barn, South Downs, England
Responsible tourism
Responsible tourism: Sussex flint self catering barn, South Downs, England
Environment
At Pitlands Farm we are committed to protecting our environment and conserving the local flora and fauna. The farm is mainly arable, growing combinable crops and is part of a Higher Level Environment Scheme devised by Natural England. We have been actively involved in environmental schemes for over thirteen years and three years ago upgraded to the highest level scheme. This involves protecting water courses and woodlands with grass strips around fields and leaving headlands unsprayed with herbicides to encourage broad leaved plants and insects. We leave stubbles over the winter to provide food for birds and also grow wild bird seeds crops for winter feeding. The field corners are left uncultivated for bio-diversity. We are also members of LEAF (linking environment and farming), which promotes environmentally responsible farming.
There is a Roman Villa on Pitlands Farm and the site is a scheduled monument, and is protected from cultivations. We only allow shallow cultivations in the whole valley to protect the archaeology. We no longer plough for all the crops reducing our carbon footprint as far as possible and cultivate across slopes to avoid erosion.
We are members of the Green Tourism Business Scheme and Pitlands Barns have been awarded Gold. We have installed the latest, highly efficient sewerage system which returns clean water to the aquifiers and removes waste. All the barns have dual flush loos and we have installed a rain water harvester to maximize water efficiency. We encourage our guests to conserve water and use it carefully. All water for crop spraying comes from the rainwater tanks on the farm where possible.
Heating and hot water is supplied by a combination of solar panels, air source heat pumps and wood burning stoves. The coppiced wood is supplied from a woodland maintenance and restoration scheme undertaken by the farm.
The barns are insulated to the highest standards in order to reduce carbon emissions. Low energy light bulbs are used throughout the barns. All our appliances are A energy rated, and we use environmentally friendly washing products and cleaning materials.
We recycle as much of our waste as possible using the various schemes available, and encourage our guests to do the same.
We offer a pick up and drop off service to the two nearest train stations and there is an infrequent bus service a mile from the barns which travels between Chichester and Petersfield. We encourage our guests to use public transport where possible.
Community
We encourage our guests to 'stay local, eat local, buy local, see local'
There are two local pubs within walking distance of the barns , The Hare and Hounds, Stoughton, and the Barley Mow, Walderton. We recommend these to our guests, together with other pubs within a few miles of the barns.
We support the nearby farm shops at Funtington, Adsdean Farm Shop selling fresh and frozen meat reared on the farm, and Grange Farm Shop selling seasonal fruit and vegetables, cakes, bread and preserves all sourced locally, and we encourage our guests to do the same. There is also a shop and tea room at Compton, 3 miles away, which we advertise in our welcome folder.
We supply information on our website about all the local attractions in our area with links to the various websites.
We have always employed local people to work on the farm, and the whole family are involved during busy times such as harvest.
I am actively involved in the local community, being secretary of the Friends of Up Marden, raising money for our beautiful saxon church and am a governor of our local village school.
Landscape
Pitlands Barns is situated in a valley surrounded by woods and farmland and guests are free to explore the wildlife and flora. The woods are a picture in spring with first bluebells and then wild orchids. We provide a booklet of circular walks from the farm, taking in different features of our countryside such as Kingley Vale Nature Reserve, one of the finest yew forest in western Europe containing a grove of ancient trees which are among the oldest living things in Britain. Another walk takes visitors round four of our ancient village churches the oldest being Up Marden which dates from the 12th century. We also provide a booklet on the Birds of Pitlands Farm and encourage visitors to note any sitings of these and other birds they may spot.
Pitlands Farm is on the site of a Roman Villa which was excavated in 1967 and again in 1990. We have Roman artefacts on display in the barns and we are pleased to show visitors photos of the excavations and part of the tessellated floor that is still uncovered. We also have a book on the History of Pitlands Farm, which shows in detail how the land has been farmed here from Roman times through to the present day.
On the farm we protect water courses and woodlands with grass strips around fields to encourage wildlife and wild flowers. We have undertaken hedge planting with native trees around the new farm buildings and the barns.
Popular similar holidays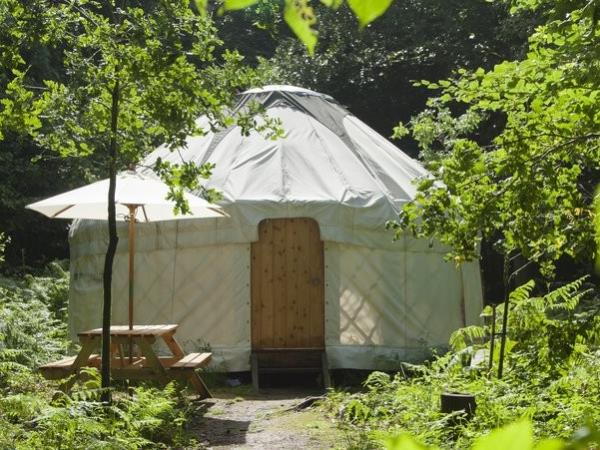 Elegant yurts in 150 acres of ancient woods river & wildlife
From £270 - £495 per yurt (3 nights)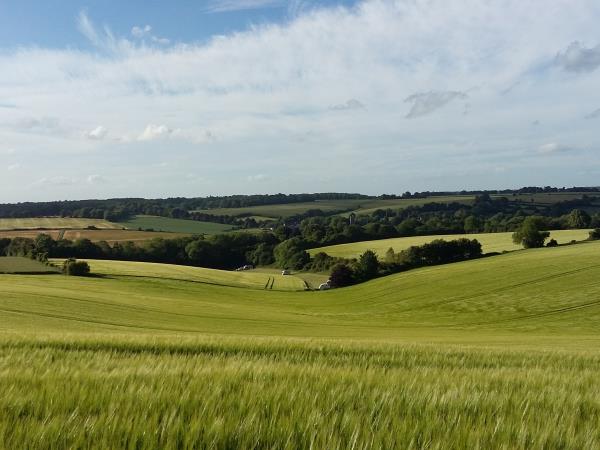 Tranquil caravan site in idyllic South Downs setting
From £10 per pitch per night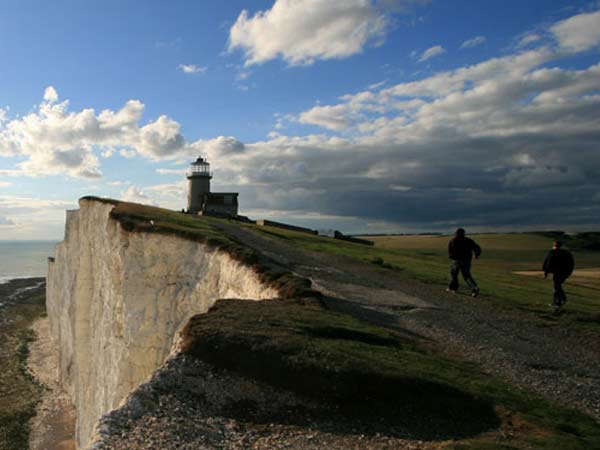 Beachy Head lighthouse B&B with panoramic South Downs view
From £138 - £210 per room per night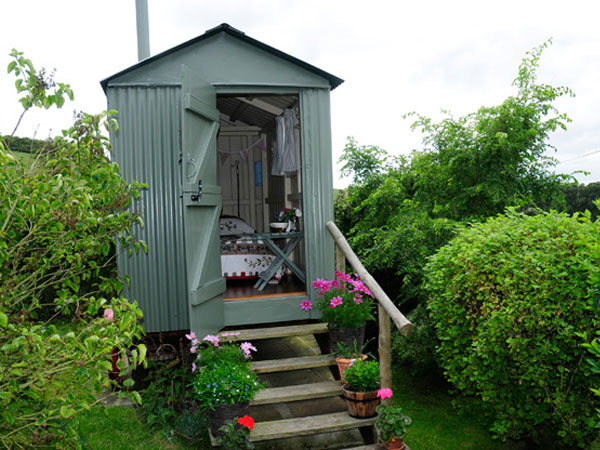 Experience a night in a shepherds hut in the South Downs
From £50 - £80 per accommodation per night