South Downs B&B farmstay near Petersfield, England
Description of South Downs B&B farmstay near Petersfield, England
Relax and absorb the nature around you on the 750 acres of our farm. The surrounding views are breathtaking and for those wishing to get closer to the Area of Outstanding Natural Beauty, the South Downs Way is only a stone's throw away. From the bridle path you can hike/cycle/horse ride across the changing landscape.

Culturally, the South Downs offers many fascinating places of interest. Locally, there is Jane Austen's House and Gilbert White's House which incorporates the Oates Museum. Slightly further afield are the historic cathedral towns of Chichester and Winchester.

Rooms, food and facilities
Immaculately converted and furnished self contained bungalow, with double/twin bedroom, luxury bathroom and entrance hall. Outside patio with sitting areas and stunning views. All modern amenities offered.

Served in the threshing barn, full English breakfast is locally sourced and with home-produced eggs. With home-made jams and juices.

Responsible tourism
Responsible tourism: South Downs B&B farmstay near Petersfield, England
Environment
Our farm is a 750 acre arable farm and as our diversification from dairy occurred only in 1996 we have strived to ensure that this transition has utilized the best of modern agriculture techniques to minimize our negative environmental impact. We have adopted Strip-Till, a farming technique that requires minimal tillage (the only soil disturbed is the thin strip being sown) meaning the oxygen is breathed into nearby earth but doesn't spoil. Furthermore, the machinery does this is all designed with the environment in mind, thus, they are energy efficient. The farm as been awarded prizes for its strict and exemplary conservation efforts.
Of course we do numerous other environmentally conscientious things. Specifically to the bed and breakfast business we recycle absolutely everything, encouraging guests to separate their rubbish so we can dispose of correctly. Food waste is either composted or fed to the animals. We welcome walkers and cyclists and provide facilities so they are comfortable. Importantly, this negates the need to bring a car.
Community
We are near to a couple of very pretty villages, namely West Meon and Froxfield. The latter is home to our one of two of our local pubs, The Trooper. Renown for its wholesome food and serving of local breweries beers and artisan ales, encouraging our guests to frequent it is very important for our small rural community. Even though the pub was built in the early 1600s and has been a central point of village life for centuries and centuries (becoming a recruiting centre in the first World War for soldiers) it has experienced difficulties in recent years due to woes of modern economics. Luckily, the local people rallied together and challenged the housing association who looked to close the pub and 'regenerate' the area with modern developments and was soon took over by the present proprietor. Since then the pub has gone from strength to strength to the delight of the local people and tourists. Going there will enable this traditional and historic English pub to continue what it's been doing for 400 years.
Landscape
We are situated roughly equidistant between Exton and Petersfield, slightly to the north as the crow flies. Between these small hamlet and historical market town lies the Meon Valley, and thus Stocks Farm overlooks this beautiful natural expanse. Guests are encouraged to get onto the South Downs Way – which is only a stone's throw away – and enjoy the network of footpaths. And for horse-riders and cyclists, there is both excellent bridleway infrastructure and roads, so even better if you wish to travel deeper into the Downs.
For best view (and sense of achievement!) visitors should negotiate Butser Hill, which is in fact the highest point of the whole of the South Downs. The hill is not so steep, but it is long so can be a little tiring. On a clear day though all your efforts are rewarded; the view is something to behold. You can see as far as the sea and the Solent, the harbours at Chichester, and miles upon miles of the preceding chalk hills that typify this remarkable part of England. The chalk is instrumental in forming this landscape, as the porous rock gives birth to clear-water springs that soon form streams and rivers, much like the Meon which in fact flows all the way to the Solent (so roughly along your sight-line from Butser Hill).
Popular similar holidays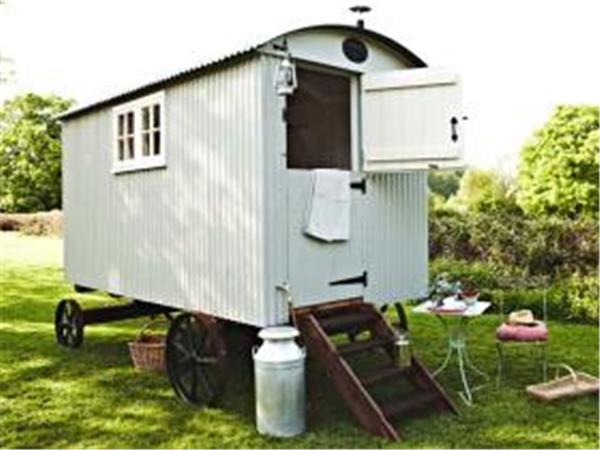 Magical shepherds hut retreat in the Sussex countryside
From £100 - £120 per accommodation per night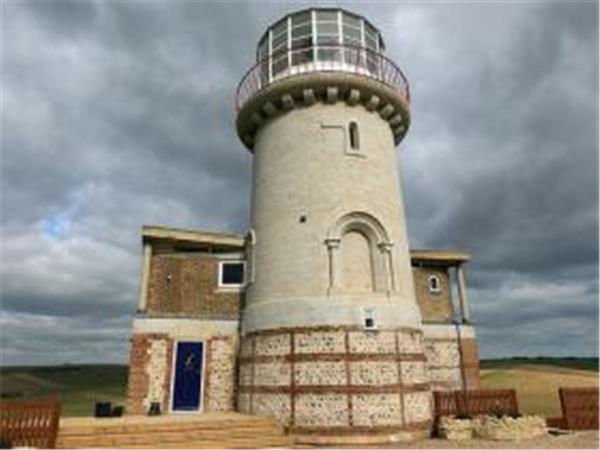 Beachy Head lighthouse B&B with panoramic South Downs view
From £138 - £210 per room per night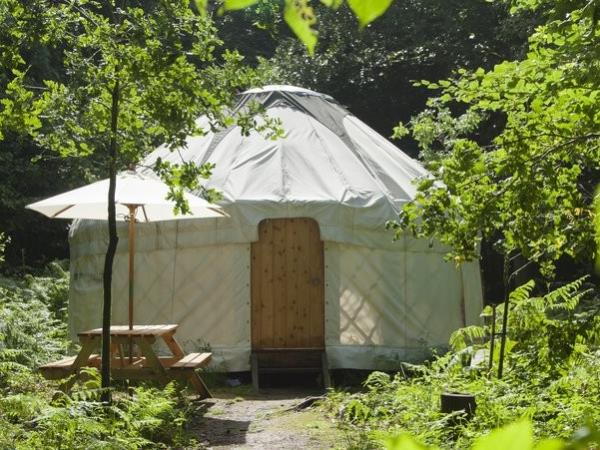 Elegant yurts in 150 acres of ancient woods river & wildlife
From £270 - £495 per yurt (3 nights)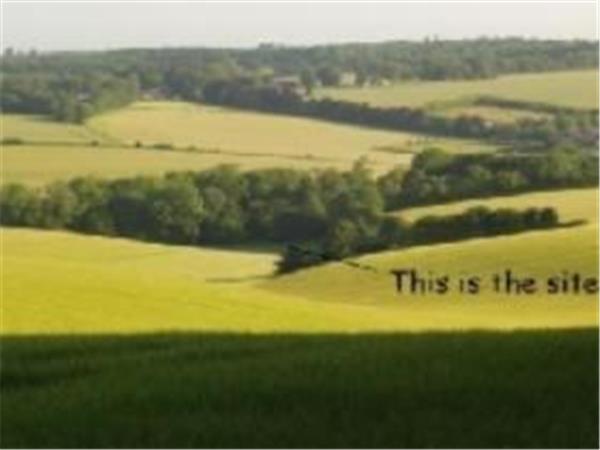 Peaceful caravan site in idyllic South Downs setting
From £8 per pitch per night