Small group holiday myths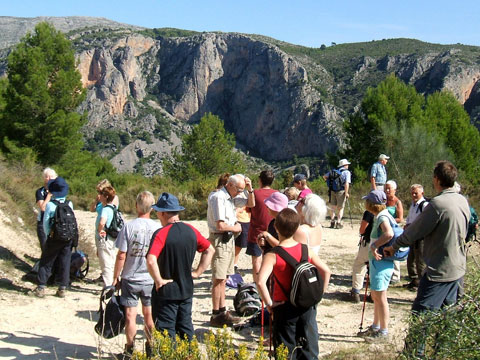 What comes to mind when you think about going on holiday as part of an organised group? Will the group leader be just like Brendan from Coach Trip? Will you be travelling for hours on end, cooped up with OAPs or 18-30yr olds? Will you be whizzing from one tourist-packed piazza or eat-all-you-can cafe to the next? Small group travel has changed...
Free your mind from brolly-brandishing guides, reject pitiful packed lunches, just say no to outdated accommodation and expensive excursions., and sign up for a new sort of adventure. Be free to explore or rest, in your own time; become a traveller, not a passenger. Group tours should be about travelling with confidence, safe in the knowledge that transport, entrance fees and accommodation have been sorted out in advance.
Group arrangements can also equate to affordability as you'll be sharing costs rather than shelling out on your own – great news for solo travellers. You can ask questions and enjoy the company of local people, who will be more than willing to show you the real highlights, rather than what's popular in the guide books.
"
"Relax and enjoy the adventure." - Mike Sammons, on a cultural group tour in Bhutan
"
Here are five of the top small group travel myths that we've well and truly busted.
1. I'LL ONLY VISIT THE BUSY TOURIST HIGHLIGHTS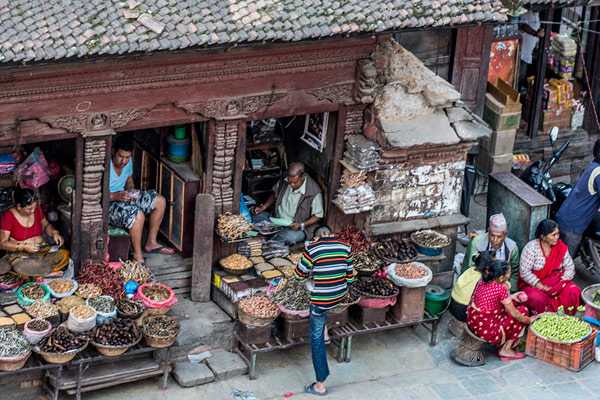 Some sites have to be seen to be believed. Angkor Wat and Machu Picchu, for example. They're definitely not off the tourist radar but you're not going to travel half way around the world just to give them a miss. When it comes to avoiding the crowds, however, the key is how you choose to see them. When visiting Machu Picchu, for instance, some small group tours camp at Phuyupatamarca so you can reach the Sun Gate before dawn, and miss the larger groups arriving by train. Other groups opt for a lesser used trail; the views over Machu Picchu on the approach are amazing.
Angkor Wat is another busy 'must see'. Join a small group with a local guide who knows when the larger tourist groups visit and which temples they'll visit first. The trick is to do the temple tour in the opposite direction, or wait until groups have dispersed for breakfast or lunch.
Getting off the beaten track should also be just as important as experiencing the 'highlights'. Visit the places that really matter to local people. Mix it up in the markets, the street food stalls, the back street workshops. Find a group tour that's based away from a popular location but close enough to visit on foot. Zaton Bay, for example, is only 8kms from Dubrovnik so you can explore before or after the cruise ship crowds have left. Even islands like Skye and Mull, in Scotland's Inner Hebrides, are suffering from coachloads of tourists. Join a small group on-board a sailing boat and visit shorelines only inhabited by seals and puffins.
Yes, some sites you simply can't ignore but a well designed small group tour will make the experience all the more memorable, for all the right reasons.
Top tip:
Avoid whistlestop tours that whisk you from one selfie op to the next – don't be just another box ticker.
"
"The tour leader was flexible and a number of times we took unscheduled opportunities to see wildlife, talk to local people, find out about the election that was going on while we were there." - Alison Cathles, on a small group tour in Mongolia
"
2. I'LL SPEND MOST OF MY TIME ON A COACH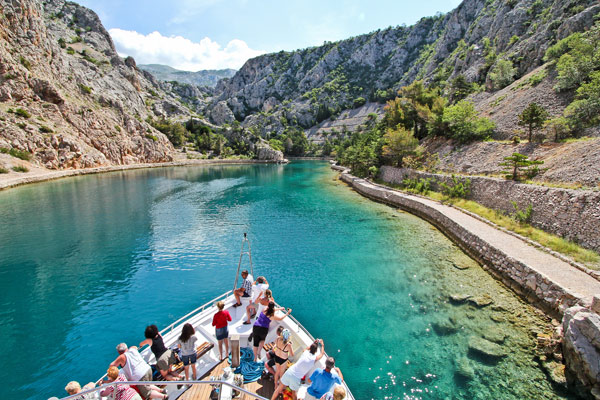 Small ship cruising Croatia. Photo by
Patty Ho
Using a 50-seater coach would not only limit the places that you could visit; it would also impact on the environment – and mean you see little outside of your huge group of fellow passengers. On average small group tours have around 12 to 16 people. This means you can travel by local train or public bus, or in a small private vehicle, which is more economical for travellers and less disruptive for local people.
Of course, you don't have to stick to the ground. Small sailing ships around the Croatian coast, river boat cruises up the Mekong or traditional rice barges on Kerala's backwaters all put coach tours in the shade. Whatever you do, don't assume that small group holidays involve a coach.
"
"Wonderful guides, incredible access to the remotest regions and real people." - Dan Cobley, who cycled across East Africa as part of a group.
"
3. I WON'T HAVE FREE TIME OR PRIVACY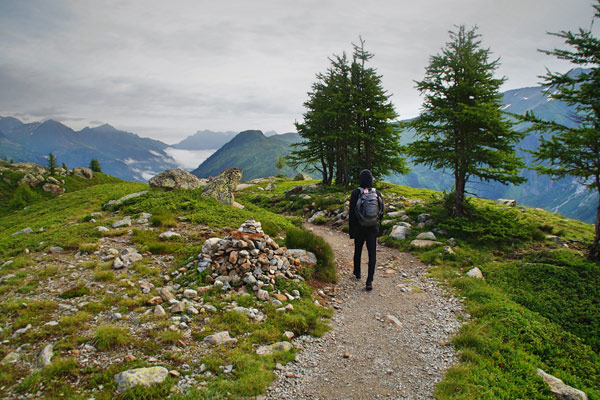 Responsible small group tours take into consideration just how tiring travel can be. Yoga retreats, for instance, won't have you stretching and flexing from dawn to dusk; you'll have entire afternoons free to stroll in nearby mountains, visit local villages or laze by the swimming pool or in a hammock with your nose in a good book.
You won't be expected to stay with your group all day, every day. Group leaders are on hand to point you in the direction of a great place to eat out or watch the sunset. Cultural tours are less about following a guide with an extendible brolly and more about asking questions and learning about a location. You'll also find plenty of private moments. Couples and pals can share a room; solo travellers can pay a supplement to have their own space. You don't all have to eat together night after night, unless you want to.
"
"Don't underestimate how tired you may become after a day visiting archaeological sites; Christos, the tour leader, realises this so there is sufficient free time built in." – Julian Grubb, who joined a small group of archaeology enthusiasts in Greece.
"
4. THERE'S NO POINT SPENDING EXTRA FOR SOMEONE TO BOOK A TRIP I COULD DO MYSELF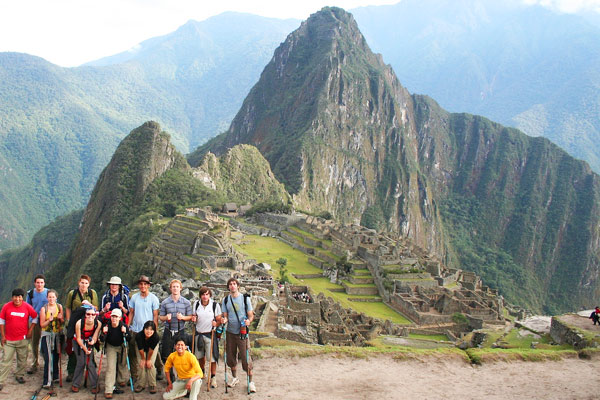 Trekking group and 2 guides at Machu Picchu. Photo by
ethan lindsey
Fully independent, do-it-yourself travel can cut down on costs. But where you will save on a small group holiday is in the experience as a whole. Being accompanied by a group leader and local guide opens up a far greater understanding of what you're seeing. You'll be able to take advantage of personal recommendations and listen to tales that won't appear in the guide books. You'll get to meet local people, on their level, as you'll be travelling with someone who knows the history of an area and has spoken the language all their life. These sorts of uniquely personal experiences are invaluable. Not only that but you'll also save huge amounts of precious time in the process. All the organising and planning will be done for you, including private transfers for yourself and your luggage. Much better than waiting around for public transport or boarding a coach with lots of bags. Small group tours might be more expensive but if you're looking to save time, have a fuller experience and travel with confidence and security, the extra costs more than pay for themselves.
"
"The company met me at Kathmandu airport and showed me around. Arriving back from Bhutan my hosts were there to greet me again. All my transport and accommodation was organised, always with a friendly smile." – Louise Young joined a small group touring Bhutan and Nepal.
"
5. I WON'T HAVE ANYTHING IN COMMON WITH THE OTHER TRAVELLERS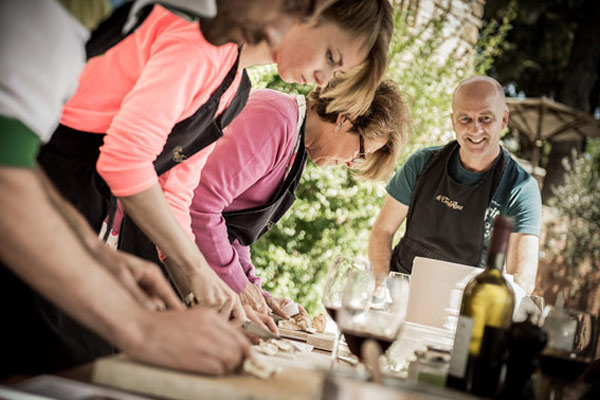 Ah, that old chestnut. Yes, your group may consist of a wide range of ages and people from different backgrounds. But the one thing you can rely on is that the other travellers will also be interested in similar things to you. Photographing the Northern Lights in Norway, perhaps, or cooking Indian or Italian food. How about Greek archaeology or learning Spanish? The chances are, if you're signing up for a small group yoga holiday in Valencia then the other participants are going to be interested in stretching, sunshine and sangria, too.
It can be great fun and quite an education to mingle with older or younger people from diverse backgrounds. You never know who might become your new best friend that you haven't met yet, and conversations are often anything but dull.
Most family group tours try to pair up kids of a similar age – very handy for parents. And many small group holidays, in general, will come with minimum age restrictions. Solo travellers, too, can enjoy the company of a small group. They get the best of both worlds: security and shared experiences, as well as the freedom to flit off on their own or join a communal evening meal or night out on the tiles.
"
"We had a wide age range but all got on very well and enjoyed the adventure with laughter and cocktails." - Karin Barrett, travelled around Cuba as part of a small group
"