Waste not want not
By Sophie Pearson, Account manager at
Responsible Travel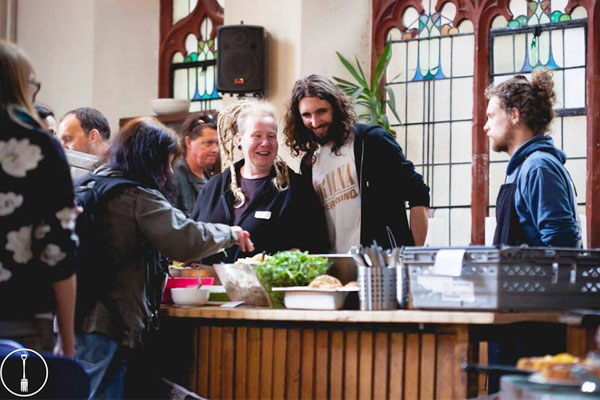 The waste and recycling advisory body WRAP estimates that every year 10 million tonnes of food waste is thrown away by UK households, the hospitality and food service, and manufacturing, retail and wholesale sectors. This equates to a massive £17 billion a year going straight in the bin. What is really startling is that studies show that at least 60% of this waste could have been avoided. Of the 7.3 million tonnes of household food waste, WRAP states that 4.4million tonnes were deemed 'avoidable' waste and the amount of household waste thrown away in 2015 had increased since 2012
1
.
These statistics show that household food waste is huge. We all, individually, have the power to make a big difference just by turning our bread into bread and butter pudding before it goes mouldy, and being mindful of how we shop and eat and by simply turning our dinners into lunches for the next day. At Responsible Travel HQ, we minimize our waste to landfill with a compost collection and recycling.
There are lots of positive initiatives popping up too, such as
Too Good to Go
, a free app where you can collect surplus food from a shop or restaurant before it closes. In our home city of Brighton, popular restaurants such as Curry Leaf Cafe and Moshimo have signed up to the app, meaning I can eat delicious food from my favourite restaurants at a quarter of the price whilst preventing food waste at the same time. The app has saved 805,000 meals so far and 1500 tonnes of C02 emissions have been avoided. You can download this app now and start saving money and the planet; it is not just a Brighton thing though and is available in 10 cities across the UK.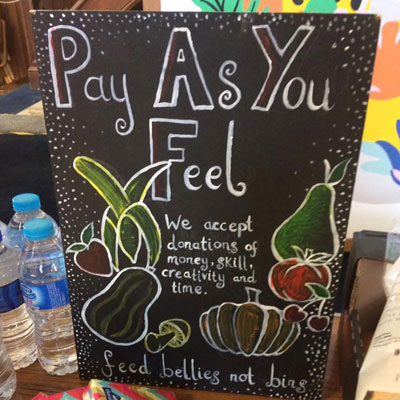 There's also
The Real Junk Food Project Brighton
, part of a global, organic
network of "pay as you feel" cafes
that ensures edible food on its way to the bin is transformed into yummy dishes for human consumption. A team of volunteers do great work to intercept and redistribute food that would normally go to landfill, to feed the bellies of Brightonians. These cafes are not set up to just feed the homeless or the needy; they are for everyone. The "pay as you feel" concept also encourages people to think about the real value of the food. You can
find your local cafe
to join in.
"Waste not, want not" was a phrase heard often in our household when I was growing up. It seemed like one of my nan's favourite sayings, along with "musn't grumble", her common response when someone asked her how she was which perfectly exemplifies the staunch, hardworking spirit of those who had lived through the war in the East End of London. This was a time where you had no choice but to "make do and mend", and people did their utmost to avoid food waste. This is something we are passionate about at Responsible Travel, and as a nation we need to be doing more of making sure we feed bellies, not bins.
Read more about
how to reduce your waste
, from the Three Rs to less obvious ideas, like planting your scraps or learning a new skill.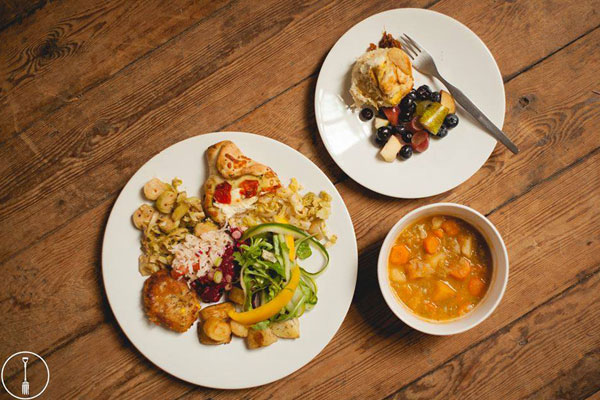 1
WRAP - Estimates of Food Surplus and Waste Arisings in the UK
http://www.wrap.org.uk/sites/files/wrap/Estimates_%20in_the_UK_Jan17.pdf