Activists celebrate SeaWorld share price collapse - and call on UK tour operators to boycott orca shows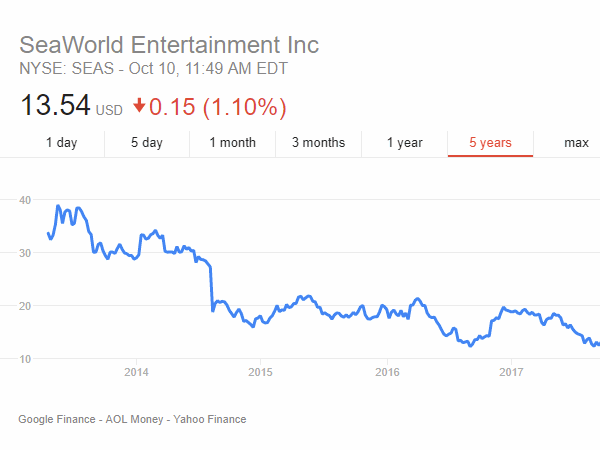 Prior to concerns being made public about the ethics of keeping orcas in tanks, SeaWorld's share price rode high at $40 per share. But several years of intense campaigning around the treatment of their captive orcas and whales has seen confidence in SeaWorld collapse. Its shares now trade at $13.
Responsible Travel is once again calling on ABTA and British tour operators to respond to SeaWorld's tumbling sales and negative press and stop promoting holidays and attractions that feature live orca shows.
SeaWorld's falling sales - a lesson
From April to June alone last year, attendance at SeaWorld parks dropped by 7.7 per cent [1] and in June this year SeaWorld's shareholders voted off its long-time chairman of the board of directors in response to plummeting revenues.
This week, SeaWorld was approached by Merlin Entertainments, the operator of Legoland theme parks, about a possible deal.
Responsible Travel is partnered with the
World Cetacean Alliance
and urges consumers and the travel industry to boycott any resort that features live orca shows.
"The appetite from the general public and the travel industry to see these 'working animals' retired to seaside sanctuaries is growing fast,' says Dylan Walker, of the World Cetacean Alliance. "Doing the right thing means investing in retirement sanctuaries for the orcas that have generated millions of dollars of profits over the years. Surely that's the very least these intelligent, long-lived animals deserve?"
Ongoing pressure
SeaWorld's treatment of its captive orcas and dolphins has been hitting the news throughout this decade. In 2011, PETA and two former SeaWorld trainers filed a suit that claimed orcas forced to perform at SeaWorld parks were being held as slaves in violation of US Constitution's 13th Amendment.
The 2013 documentary Blackfish claimed SeaWorld's treatment of orcas provoked violent behaviour contributing to the deaths of three people, which lead to a damaging boycott of its San Diego park.
SeaWorld is currently involved in a law suit brought by its investors, who accuse its executives of failing to acknowledge the damaging impact on sales and confidence caused by the Blackfish documentary.
It's rare for activists to get a clear victory, but in 2016, SeaWorld announced it would end its in-park breeding programme and phase out orca shows, starting in San Diego. Later in 2016, SeaWorld announced it would build its first park outside the USA in the United Arab Emirates - its first without orcas.
SeaWorld still has almost 30 orcas in captivity and they can live for up to 60 years. In March 2017, a US buyout group, Blackstone, agreed to sell its 21 per cent stake in SeaWorld to a Chinese investment and management group, to bring the theme park to China for the first time. It's not yet clear if orcas and whales will be included here.
Time to act for British operators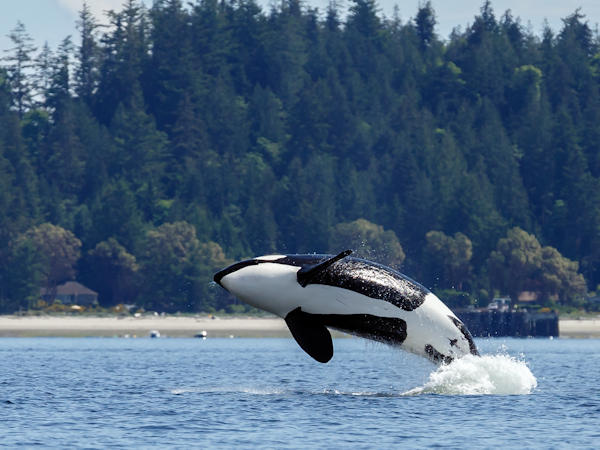 Orca in the wild in Canada. Photo credit: Menno Schaefer
It is of great concern that British tour operators, including Thomson, First Choice and Thomas Cook, continue to promote live orca shows and attractions where whales and dolphins are captive. In February 2017 Virgin announced it will no longer promote hotels or attractions that have captive whales or dolphins.
Responsible Travel is once again calling on ABTA and British tour operators to respond to SeaWorld's collapsing sales and barrage of negative press and act now.
The lesson of SeaWorld is that irresponsible tourism and turning a blind eye to changing attitudes can seriously damage your business. This is as true for tour operators as it is for attractions.
How to
see cetaceans in the wild
Sources
1.
The Guardian