Another shocker: Trump bans 'people to people' tours to Cuba
If you thought US President Donald Trump's efforts to ban Muslims from travelling to the US represented a low point in his policies on travel and tourism think again. Just when you think he's gone low, he goes lower still.
Travel to Cuba is fraught for Americans, with 12 permissible 'categories' of travel. 'People to people' tours is one of these. It has never been formally defined but it basically involves US travellers experiencing everyday Cuban life, such as home stays, in ways that foster mutual understanding and connection.
At Responsible Travel these holidays have proven massively popular with our clients.
Casas particulares
, which literally translates as 'private houses', are Cuban homes with one or two guest rooms let out to tourists. Rooms typically have double, twin or triple beds; they're basic but clean, and tend to feel a bit more personal and homely than a guesthouse or bed and breakfast.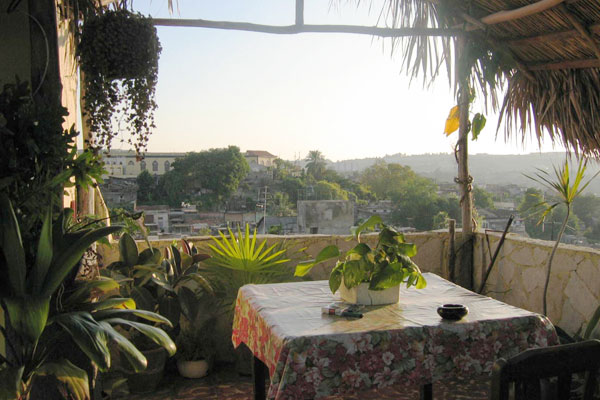 Balcony of a
casa particular
. Photo by: [
DirkvdM
]
One of our recent clients wrote a review about her casa host:
"Niurkis is a very smart lady, with exceptional people skills: she sizes you up, and then reacts accordingly. With us, she was very open and friendly, and we struck up a very good relationship, which enabled us to talk about a lot of interesting things. Indeed, I believe we will keep in touch. We ate there both nights – food was very good indeed, good wine, and very reasonably priced when we paid at end (also, despite our protestations, she deducted one of our bottles of wine from the bill)."
Trump's latest proposals will put an end to this type of experience for US citizens. "Individual people to people travel has the highest risk of abuse," said one official, without giving any evidence of abuse having being carried out.
Although nominally about security (it's not clear how an American citizen enjoying a home stay with a Cuban family would put the US at risk), my sense is that it reflects Trump's deep mistrust of strangers – anyone with a different religion, race, beliefs or colour to himself.
The average annual income in Cuba is around US $300 - yes, that's annual. The average US income is over $50k a year. It doesn't take much imagination to understand what a massive difference 'people to people' tourism can make to local economies.
At Responsible Travel we'll continue to aggressively promote 'people to people' tours to our UK and European clients. It's clear that both tourists and local people can gain enormously from it. What a shame the US President plans to withdraw this opportunity for his citizens.
Read more of our blog posts here