Irresponsible Tourism Will Be Found Out
by Justin Francis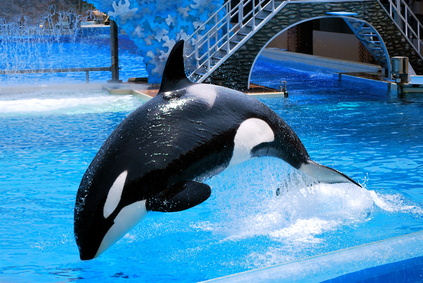 We've read with interest that SeaWorld is proposing a new park, to open in Abu Dhabi in 2022.
While we firmly believe that no animal should be kept in captivity for the purposes of our entertainment, we are pleased to see that this new park will, at least, not include any orcas. It seems that Sea World have learned the lesson that tourists no longer want to watch orcas perform in captivity.
It is a topic that is close to our hearts. In 2014 we worked closely with the World Cetacean Alliance to launch a petition to call on our customers, members and friends to say
'No to Orca Circuses'
. An independent survey we conducted with the Born Free Foundation concluded that
86% of the UK general public
did not want to see captive whale and dolphin shows on their holidays.
Since then we have seen a significant shift in global public opinion, driven by the documentary 'Blackfish'. Animal welfare concerns are now more prominent in tourists' minds than they have ever been. As a result Sea World has seen its share prices drop rapidly since the release of the film in 2013, reaching a record low in August 2016 as visitor numbers continued to drop.
Sea World makes one thing clear to us - irresponsible tourism will be found out and publicised and it will affect your business. Tourists are becoming more aware and more vocal.
Yesterday we welcomed the news that another tourism giant, Thomas Cook, has unveiled a much stricter animal welfare policy yesterday. It is good to see mainstream tourism businesses starting to move in the right direction by attempting to address some of these issues.