Unusual holiday combinations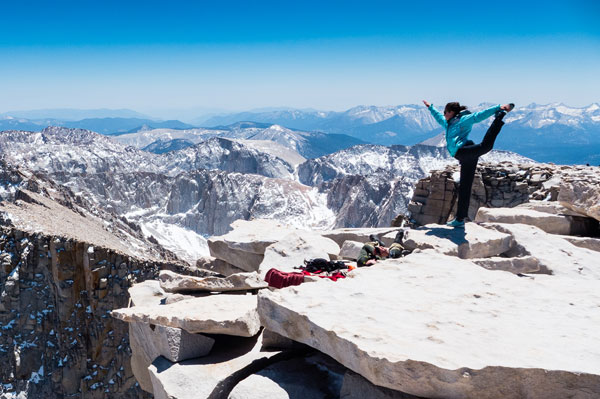 Whoever first added vodka to tomato juice, a splash of Worcestershire sauce and a stick of celery, must have had some vision when it came to mixology as although the Bloody Mary certainly works, those ingredients are a pretty punchy combination when it comes to curing hangovers. Often all it takes is a bit of bravery and a sense of 'why not?' to turn an unusual combination into something that suddenly makes sense, and the same can be said when it comes to holidays.
Of course, some holiday combinations like:
Northern Lights & photography in Iceland
or
cooking and walking in Spain
, fit together without too much persuasion however, more unusual partnerships also work equally well to conjure up an exciting experience that you may never have considered before. We've picked out a few of our favourite combinations below to ensure your next holiday kicks off each and every day with a blend of relaxation or challenging adventure so all you have to do is dare to be different as you read on and take the plunge, without a celery stalk in sight.
Relaxing holiday combinations
Learning Spanish and walking
Hiking in the Picos de Europa region of northern Spain has been attracting responsible travellers away from the Costas for years and the chance to combine
Spanish lessons with walking
is an extremely tempting tapas that cultural wanderers will want to try again and again. This is an area that's barely touched by tourism and as you'll be learning languages in the morning and walking with Spanish guides and meeting local Spanish-speakers in the late afternoon you'll discover every opportunity to immerse yourself in a side to Spain rarely glimpsed by holiday hordes.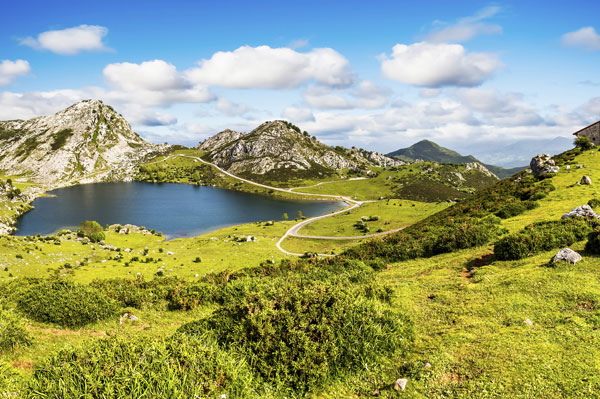 Bike ride and Barge
Take the pace out of life as you embark on an adventure from
Amsterdam to Bruges by barge and bike
. Cruising between the towns and villages aligning the Zeeland waterways couldn't be more charming; however, let's face it, things can get a little, well, repetitive. Which is why combining barge and bike really works as not only do you get to watch the world float by whilst onboard but you also get to feel the wind in your hair as you cycle against an ever-changing, water-coloured canvas. From meadowlands around Gouda to windmills in Kinderdijk and Flemish fields in Antwerp, bike and barge holidays may seem unusual but they go together like warm waffles and Belgian chocolate.
Adventurous holiday combinations
Apline Skiing and Sailing
Sailing equals summer, right? Wrong! This challenging adventure takes place during Easter around the fjords and bays of northern Norway, covered in snow, allowing for alpine activities at over 1,000m to make that steaming bowl of fish soup back on board your boat all the more pleasurable. Learn the theory and practice around avalanches, ski the challenging Geitgaljen and Higravtindene routes, and push your mind, and body, to the limits by braving the icy waters in just your swimmers. A skiing and sailing holiday in Norway invites an amazing opportunity to explore and keep active within some stunning scenery both on land and offshore with crystal clear water, crisp virgin snow and the unpolluted sky at night creating an indelible backdrop for a unique experience at Easter.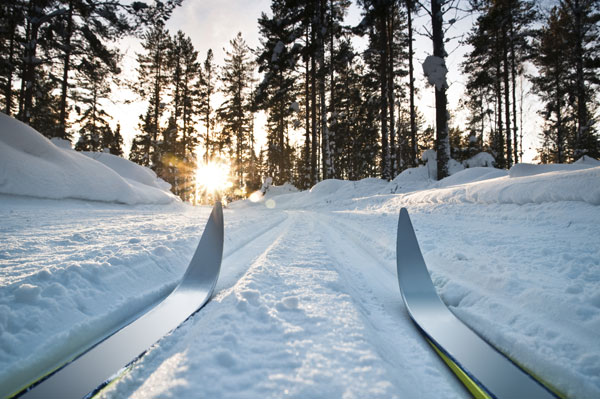 Cycling and Archaeology
Move over Indiana Jones; the only way to unearth the wonders of the ancient world is by bike. A
cycling and archaeology holiday in Greece
lets you explore the sites of the Peloponnese much more independently and actively than by tour bus with overnight accommodation in Tripoli, Nafplio and Paralio Astros adding to the winning combination of daily exercise and archaeological sites. Explore unblemished stretches of coastline, through citrus and olive groves, over hillsides, and onwards to the temples, amphitheatres and excavations that make cycling and archaeology a uniquely active and cultural combination that has all the makings of a Greek classic.