Burkini ban on French beaches
Beaches are at the heart of tourism and, at Responsible Travel, we believe fundamentally that tourism is a force for good and peace. Human rights are also at the core of responsible tourism, however, and so we support the view that the recent decisions by some French local authorities to fine women who choose to wear 'burkinis' on French beaches because of their heritage and their religious beliefs is an aberration and a violation of basic human rights.
Under Article 9 of the European Convention on Human Rights, which refers to the "Freedom of thought, conscience and religion" a person has the right "to freedom of thought, conscience and religion; this right includes freedom to change his religion or belief and freedom, either alone or in community with others and in public or private, to manifest his religion or belief, in worship, teaching, practice and observance. "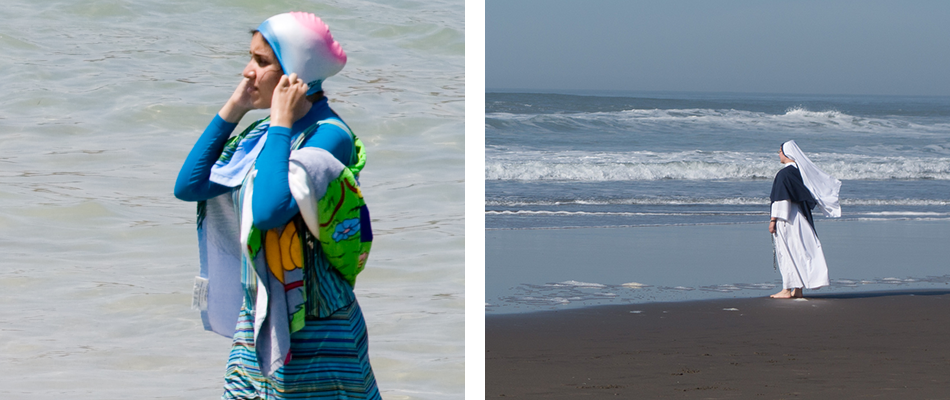 John Dalhuisen, leading human rights organisation
Amnesty International
's Europe Director, has commented, "The French authorities should drop the pretence that these measures do anything to protect the rights of women. Rather, invasive and discriminatory measures such as these restrict women's choices, violate their rights and lead to abuse…These bans do nothing to increase public safety, but do a lot to promote public humiliation."
The issue of what to wear or not to wear when travelling can be seen as tricky, however, because we don't always condone the 'wear what you want' approach when it comes to responsible tourism. We advise travellers to always respect and be sensitive to local cultural traditions when it comes to dress. However, in the case of the burkini, which was in fact designed to give women freedom, there is a big difference. The French have justified the ban following the recent terrorist atrocities, because they believe that the burkini 'overtly manifests adherence to a religion'. However, terrorism does not equate with religion, and overt does not equate with 'covered'. We hope that the French authorities follow the advice of France's Human Rights League, or Ligue des droits de l'homme , a leading French NGO, which is currently challenging the decisions of all the local authorities involved. And let these women bathe in peace.