Tour leader interview with Yazel Peterssen – Cuba small group holidays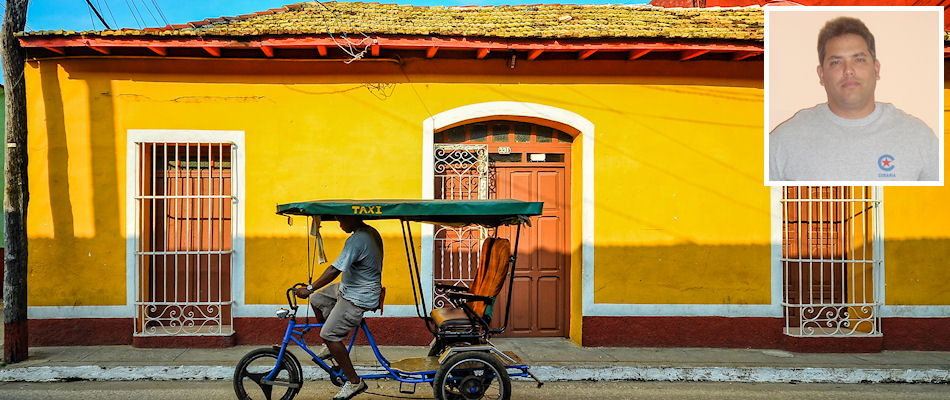 Cuban colours and (inset) Yazel Peterssen (Photo by
Bud Ellison
)
Leader interview: Yazel Peterssen - Cuba small group holidays
Yazel was born and raised in Havana. He studied languages and dreamed of being a tour leader, but always assumed it was impossible. After several jobs including a teacher and a sales assistant, he heard that a travel agency was looking for a guide. Yazel took a chance, went for an interview – and secured his dream job.
He's now been leading cycling and trekking tours for three years, and still describes it as his perfect job as he gets to meet new people all the time – and introduce them to his beloved Cuba. His favourite tours cover the whole island, combining culture, nature and history. When he's not working – and sometimes when he is! – Yazel can be found swimming in the sea or dancing salsa.
Some clients think the best bit is swimming on the river in Baracoa, others think it is walking on the forest, tasting the typical food of Baracoa or dancing salsa perhaps...
I love the whole tour; it is an excellent combination of activities and fun.
"Guantanamera, guajira guantanamera; Guantanamera, guajira guantanamera..."
This will be a tune that they will listen to every single day and will end up learning by heart. It's probably the most popular Cuban song composed by Joseito Fernandez in 1928.
The most memorable character on this tour has to be the entertainer of Casa de la Trova in Baracoa. He calls himself Patrick Swayze.
He finds the name of an artist or performer for each one of the clients who visit the place. Certainly he is a character full of charm and charisma!
Look out for paintings from Martha Jimenez.
She is a very well known Cuban artist and in Camaguey you can have the opportunity to buy her art.
There are two beautiful viewpoints on La Farola road in Baracoa. They allow you to discover the exotic beauty of an unspoiled place that was isolated from the rest of the island until the 60's.
You'll see impressive mountains between lakes and valleys and the contrast of the green vegetation with the blue sky and the sea.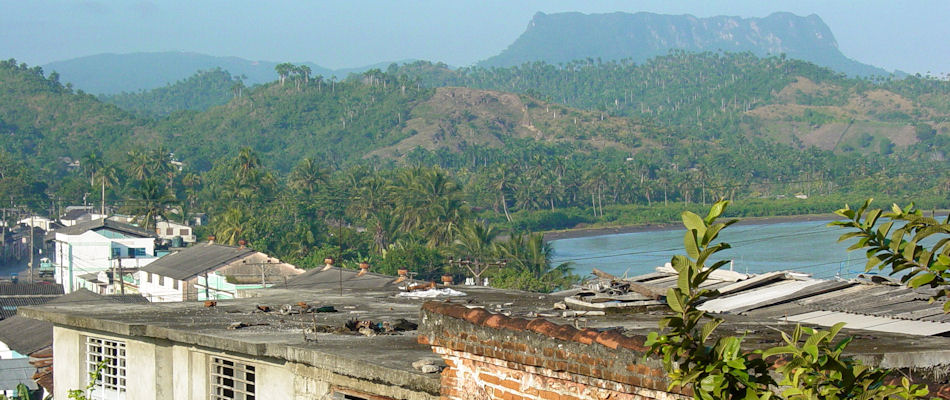 Here's a recipe for a mojito: the most popular Cuban drink.
• ½ teaspoon of sugar
• ½ ounce of lemon juice
• Few leaves of peppermint
• 3 ounces of sparkling water
Mash the stem (carefully, not to damage the leaves). Add 1 ½ ounces of rum or a bit more if you want to... it has to be Havana Club! Add two or three ice cubes and three drops of bitter, then stir and drink!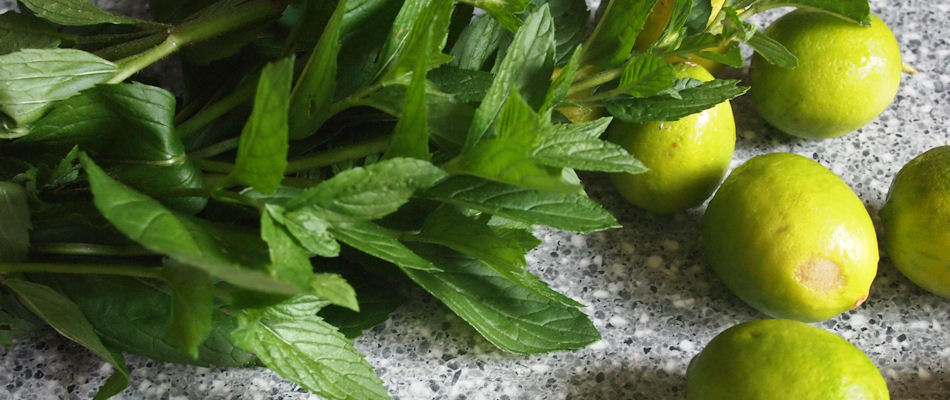 The most useful words I can teach my guests are "Un mojito, por favor" and "bailamos?" [shall we dance?]
I don't recommend this tour for people who don't like people!
This tour is designed for you to have a lot of fun but all together as a group. So, if you are not a group person, maybe you should take a private tour.
People from Pinar del Rio, the most western province in Cuba, have a very well deserved reputation of being slow and disorientated.
In Pinar del Rio they built a cinema and left the concrete mixer inside, after breaking a wall to take it out they realised that it could have been taken out through the main gate...
There are a lot of misconceptions about the food.
Food in Cuba is described as bland and boring but there are a lot of private restaurants we leaders use during the tour, that provide clients with the best of our traditional food. Smelling seafood being cooked in coconut sauce and then taste it, is an excellent experience in Baracoa.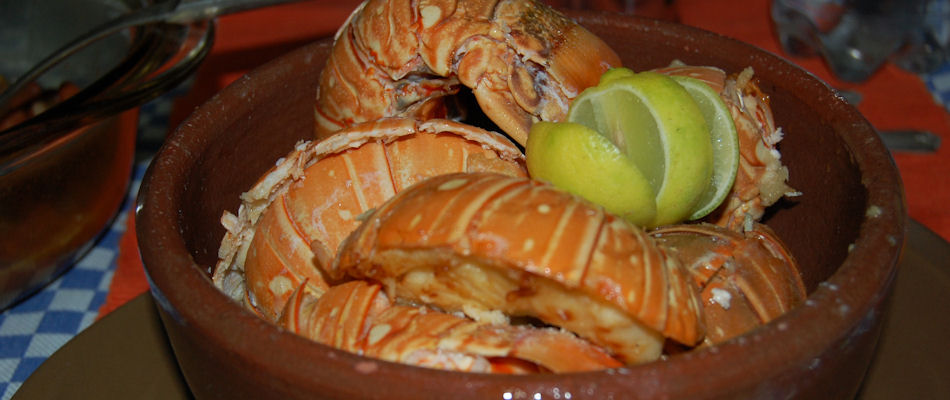 For me, the most precious time with my group is always on the last day when you see the result of all your hard work.
The thanking phrases, tears on the faces because they have to leave my beautiful country. I see, then, how much my talks and lessons are appreciated. The clients have had a wonderful time in Cuba and I contributed to make it possible.
Find out more about this trip
Continue reading about this
Cuba small group holiday