Tour leader interview with Peter Kiptoo – Kenya and Tanzania safari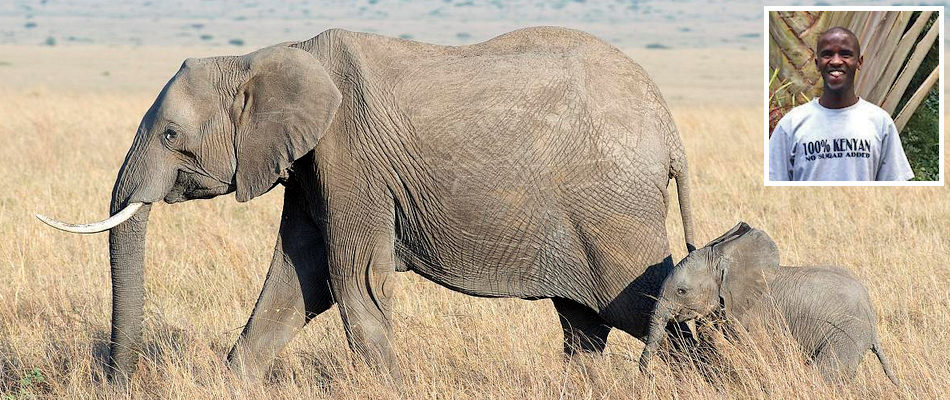 Leader interview: Peter Kiptoo - Kenya and Tanzania safari adventure
Originally from Kericho in western Kenya, Kiptoo - usually known as Kip - is now based out of Nairobi. He says that travelling has always been a part of him - he loves exploring new destinations and meeting new people. He says, "I'm one of the luckiest people to have one of the best jobs. You get paid to travel - that's the best thing!" But one of the things he loves most about being a tour leader is not discovering new places - but having the opportunity to teach visitors about Kenya, and about Africa and its culture in general.
When he's not on the road, he returns home to spend time with his partner and their young son.
The kind of image that Africa has - it falls upon us as the local people to try and show the people outside what it really means to be in Africa.
People coming in consider that they are getting first hand information from a local person. Africa is one of the easiest destinations to travel to and at the same time it can be the toughest. But the only perspective that you need here is to have a free mind. Free yourself from everything, and just let everything come in, appreciate everything, even negativity - view it in a different way.
I tell my clients that things are going to affect them within the trip - one of them is culture shock.
It is good to give the clients first hand information in terms of what they expect, and when they go out there they realise it's not all about being in the same place that has the same features as back at home. Africa is a very different destination.
The night before you go to a camping area, it's good to give clients the survival techniques.
It is important to always have a spotlight and also they need to know how to use the spotlight when in the wild. One thing they learn is that animal eyes usually reflect. So it will depend on the colour. With the colour of the eye you can tell which animal it is, and also the distance will be able to tell you whether you can go out - or stay in!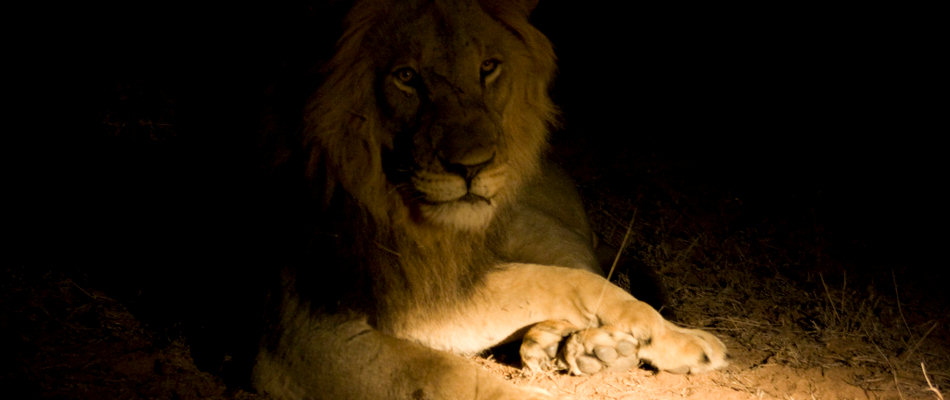 The only time that I really felt scared was last year in the Serengeti.
After dinner I was sitting around the fire with the clients - you have a campfire, you're telling stores, people have a beer... and out of nowhere a zebra passed by, only 10, 15m away from where we were seated. We were wondering what was chasing it, and two seconds later there were two lionesses running behind it. So at that time I felt so confused, not sure what to do. So I told my clients - listen guys, it is time to go into the tents, zip up your tent, wake up tomorrow morning and I'll be up, I'll call you to wake up and come for breakfast. The lions brought down the zebra around 100m away from the camp. So all night the lions were roaring and fighting over the meat and stuff like that. Honestly, I don't think that any of my clients slept! They saw the lionesses, they saw the zebra and all of that. Within those few seconds I really felt so scared - but it as something to laugh for the next day, they all said "That was amazing!"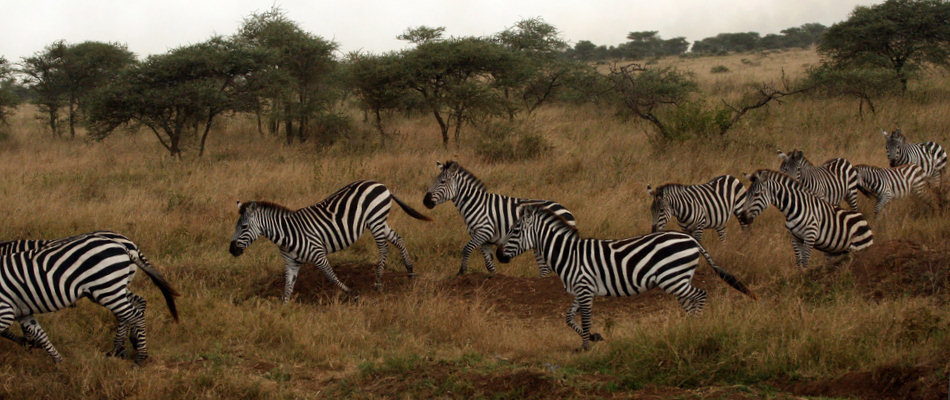 Even if we decided to take you to an expensive hotel, this is an adventure trip. It's to explore Africa.
Sometimes people want a 5* hotel, they want things to be like back at home. Usually I try to explain to them - this is how it is. They are usually comfortable about that, as long as the food is good, as long as the scenery's good and everything is perfect, they have no problem at all with that.
From the start of the trip to the end of the trip, the major interest for the clients is meeting the people.
The entire trip is all about people, and they're the ones that make up their entire experience. Local interaction - it's even just inside the trucks! We have four crews, and they are still local people. So local interaction starts with clients talking to their crew, and then after that the crew helping them come out of their comfort zone - and being able to meet people outside in local markets local shops, bars, having local food and stuff like that. I usually recommend is that the best way to experience the local people is that when we are driving along the way, if they see anything interesting in a local market, small town - go out for ten, fifteen minutes, talk to the local people - that is the best way.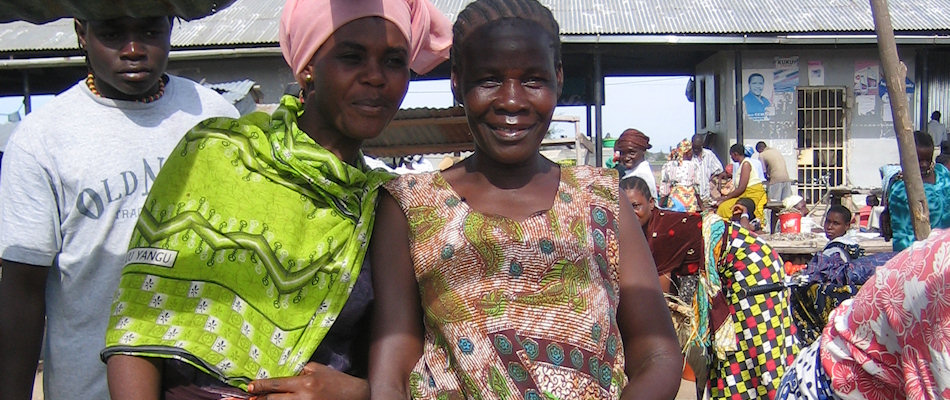 Meeting people at the market (Photo by
IICD
)
It's much better for the clients to learn some words in Swahili.
One of them is Jambo - which every tourist coming into East Africa learns when they land. Another one I usually teach is sawa sawa. Instead of saying ok in English, it's good to say sawa sawa in Swahili. I know sometimes it gets difficult for normal conversation, when clients are interested in something in particular I can always help with the translation. This means they can get into a conversation with the other person.
When it comes to local interaction I usually tell the client that the best way to interact - you really have to accept the fact that our worlds are two different worlds.
Africa is different, the UK is different, Australia is different. The best way to do things is - go to the local people, see what they do and give them the comparison between what you do back at home and what the local person is doing there - and this creates more interest in terms of the local person learning about your place. And through that way is going to give you more information about more things that they do that are completely different to what you do back home.
In Kenya we eat ugali. We call it the "African cake" which is usually made from maize flour.
You boil water, put the maize flour in, stir it around and it becomes a completely thick porridge. You have that with some vegetables or some stew. When we get to Tanzania, Tanzanians are very good at preparing spiced food. Pelau is made from rice but there are some spices they put in. They chop small pieces of meat and mix in in with the rice. It's spicy!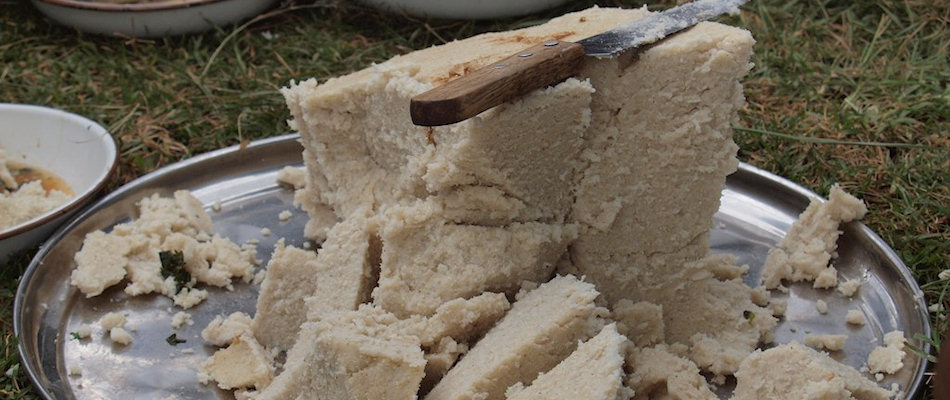 For the clients I think the biggest challenge is the distance - driving from one part to the other.
You find some places you have ten hours' drive, so you end up waking up at 5, you leave at 5:30, so early mornings and long drives are a bit of a challenge. People say "we are on holiday - we don't see the reason why we should be waking up at 4!" But we tell people it's best to leave the campsite earlier, then we can get to the next campsite early and have more time to relax and have chance to learn about the new place.
Usually we tell people - don't do anything that you don't want somebody to do for you.
For example taking direct pictures of the locals. We don't recommend that. When we are driving, you can take pictures out of the window. But when we stop somewhere it's really wrong to go and take a picture of someone directly when they can't really see it. We advise that if you want a picture you go straight to the local person, tell that that you wish to take a picture of him, ask him or her if they have an email or postal address, if they do when you go back home you can print out the picture and send it back to them. It's always a matter of appreciation. Most local people believe that tourists usually come and take their photographs and sell them to make money. I think that's usually wrong - but it's the mentality of the locals.
Find out more about this trip
Continue reading about this
Kenya and Tanzania safari adventure