Tour leader interview with Andy McKee – Morocco cycling tour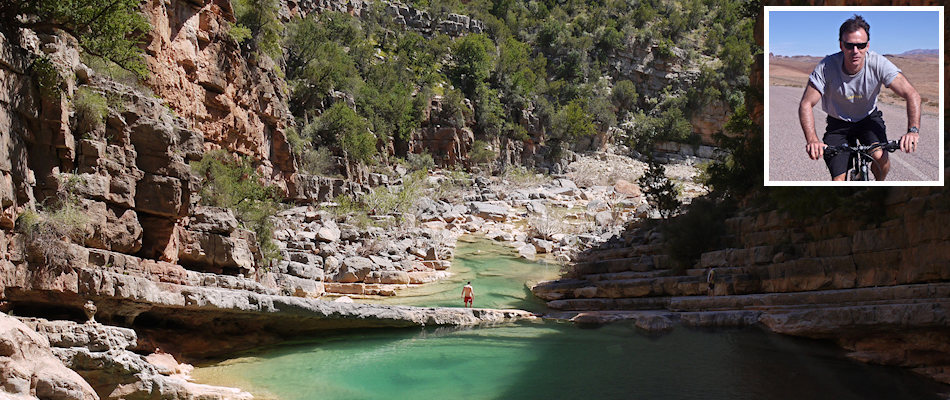 Leader interview: Andy McKee - Morocco cycling tour
Andy has been a tour leader for 15 years. He knows a little Arabic as well as French and considers Morocco to be his second home. As well as cycling tours, he leads cross country skiing trips and runs a small charity which works in Morocco, Zambia, Laos and India. This would leave most people exhausted, but not Andy - when he's finally back home between trips, he teaches fitness.
A lot of people on the trips that I've done get a culture shock within Morocco if they spend the first few days up in the mountains, then hit Marrakech.
I hear this time and time again - going from the rural area into the big cities. So that's an indication of the difference between Marrakech and the rest of the country. Most people that go to Morocco will go to Agadir, Tangier, Marrakech. They're big cities and people in big cities all over the world are different to people rurally. You get a bit of hassle, but no different from any other places. But Morocco is not a "hassly" country once you get out of the cities, not at all.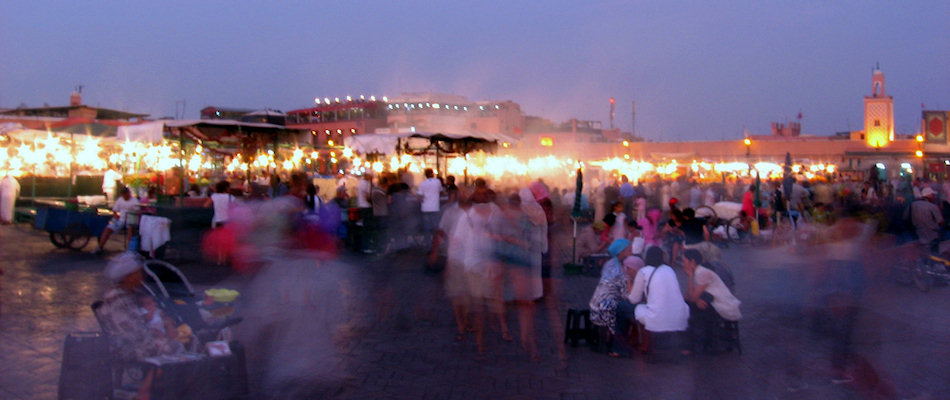 It's amazing how many people will use these activity trips to get fit, as opposed to getting fit before the trip.
From a tour leader's perspective, a reasonable level of fitness will mean you enjoy your trip much better. Most people who come on the trip can do it - but some people on the trip are flogging themselves to death, when just getting out on their bike a few weekends before they come can make all that difference. On all our trips there's a bus - so if you're tired or not feeling like it - just get on the bus! There's no problem, it's your holiday you can do what you like. Personally, I love going up the mountain passes. I find them a lot of fun and very challenging - as a cyclist they're great. But some people get halfway up and tell me "I wish I'd done some training before I came!"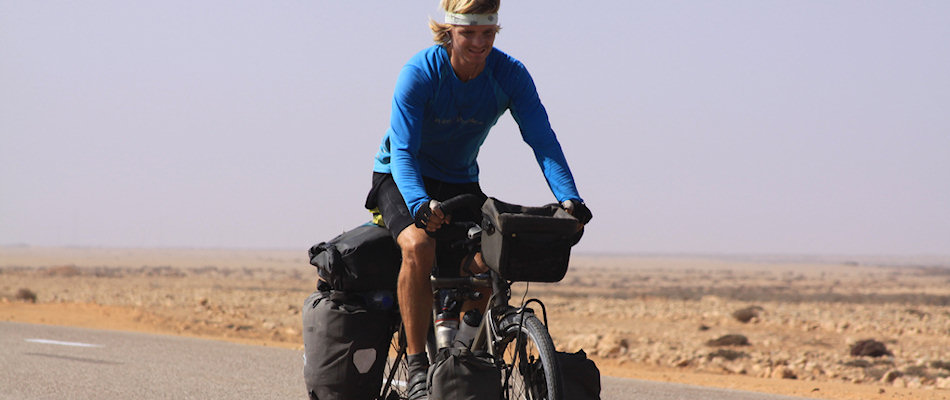 I had a girl on a trip last year and she'd never actually been on a bike, apart from a spin bike!
She did really well actually - but it's not recommended. It's bike awareness, being bike savvy as well as being fit.
There's a lot of common misconceptions about Morocco.
A lot of people are worried or scared of going there which is crazy. Morocco is very liberal Islam. Especially these days with all the Islamophobia we live with, Morocco is very friendly, very kind, generous people. As long as you're respectful, then everyone gets on very well. The people are Berber or Arab, and the Berber culture is different from the Arab culture - so it's not solely an Arab country. So that's a big misconception too. The fear of Islam has grown over the years, especially with Arab Springs - which is a shame, as Morocco is certainly a safer country than Britain - by a long way! I feel so much safer and relaxed there than anywhere else.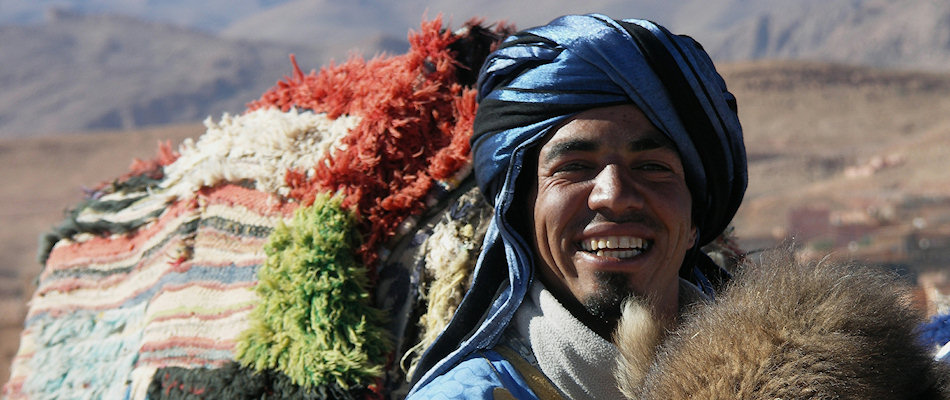 Don't leave Morocco without a decent bottle of Argan oil!
It's actually from this area of Morocco that we cycle through, near Essaouira. One of the projects we support is an Argan oil women's cooperative. I get my groups to stop there and buy it all direct from the local cooperative. It's beautiful stuff, it's like a nutty type olive oil but with lots of health properties - and it just tastes delicious. You could drink it! In the UK people know about it as a hair product - but it's good for salads and cooking and dipping bread. The cosmetic side of it is a small thing for Moroccans.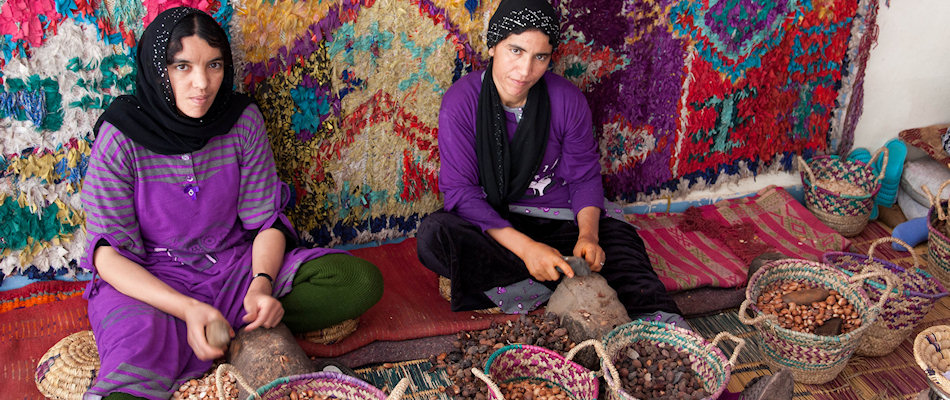 On day two we cycle up a 21km mountain pass called the Tizi n'Test - it's the second highest mountain pass in Morocco.
There's so many fantastic viewpoints, but that's the most outstanding one. When you get to the top we stop for lunch at a café with the most incredible views for miles. It's appropriately called the Belle Vue - but that doesn't do it justice! It's a stunning view from the High Atlas - you also see the next mountain, range the Anti Atlas, where we cycle through a couple of days later. You can see our route, and you can see the zigzag line down that we do and then it straightens out for about 10km to the destination where we stay that night. So it's great for mapping out what we're doing that week - but it's also great to just stand and look.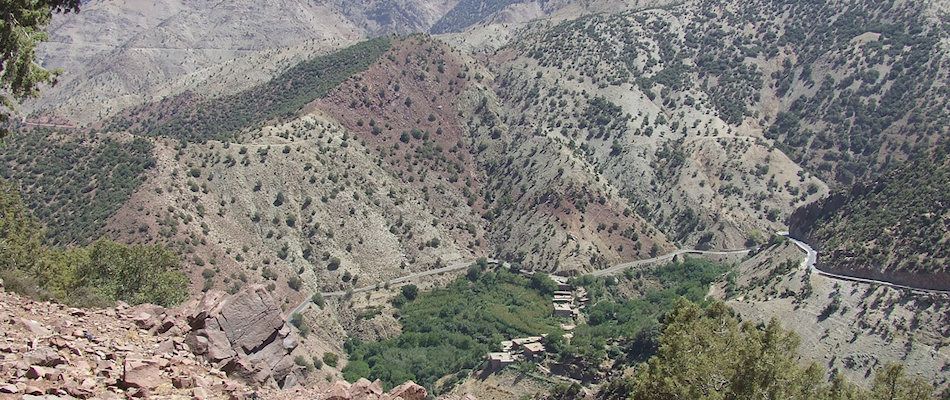 They have a joke in Morocco that they build all their mosques next to hotels to wake tourists up!
The big thing is the sound of the call to prayer in the morning. For a lot of people, it's a bit of a pain cause it will wake you up at 5 o'clock in the morning. But for me it's quite evocative - if you're not too close to a mosque then it's great. I like it when you're sort of half asleep and hearing this call to prayer in the distance wafting over towards you; for me it's quite comforting because Morocco is a bit like a second home. When it's just wafting over in the distance it's a lovely sound. I'm not religious but I like it.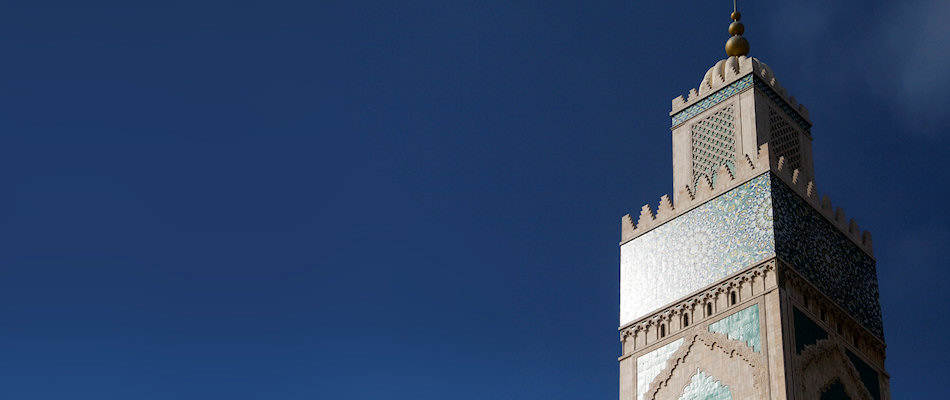 In Morocco one thing I like to do is have a hammam.
It's a good cultural experience and I try to encourage my groups to do that as well. You go and get a scrub down in the local hammam and get loads of water thrown all over you and it's a nice relaxing experience. I've got a couple of regular places that I go - one in Marrakech and one in Essaouira. So that's my relax time.
There's a bit of a legend around Jimi Hendrix, as he stayed in Morocco just outside Essaouira in a little town called Diabat.
So it's got a hippie reputation. There's an old Portuguese castle on the beach which sort of crumbles into the sea. Jimi has a song called "Castles made of Sand," and most people think the song is about that particular castle. Although I've also heard that it's not - and that it was written before he went to Morocco! Whether it's true or not, I never knew the song before I went to Morocco; now whenever I arrive there it pops into my head!
I never liked prunes before I went to Morocco, but I tried the beef and prune tagine and they're absolutely beautiful.
It's one of my favourite dishes in Morocco. They'll often put sesame seeds on top. The best version is beef, prunes, sesame seeds and possibly a little bit of almonds as well. Then the traditional way is to mop up all the juices with bread as well. Most dishes in Morocco are tagine or couscous. Tagine is a cooking implement rather than an actual dish. You could have beef, chicken, vegetable… tagine is the name of that conical pot.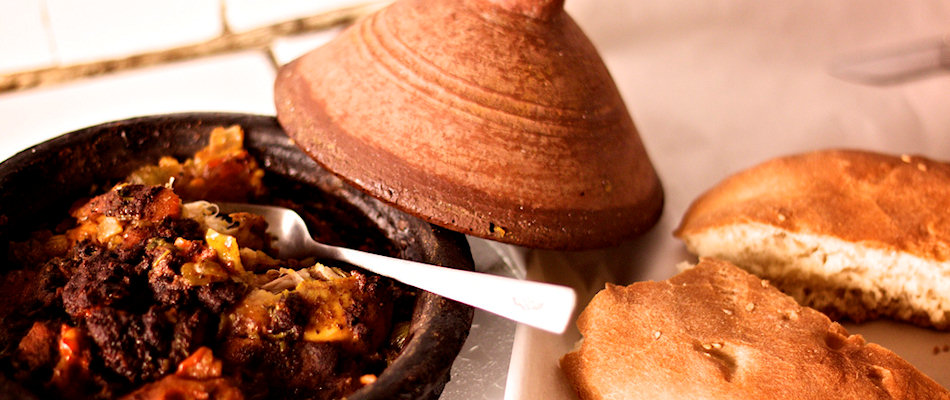 Knowing a handful of Arabic words is really useful. Even the odd word here and there is incredibly appreciated because not many tourists do.
A useful word is Inshallah - the literal translation is "God Willing," but it can mean a multitude of things. So for example, you'll ask your local driver - will we be there by 2 o'clock for lunch? And he'll say "Inshallah". So it could mean yes - but it means " God's will"! So that's the first word I'll teach people when we're there. I don't speak Arabic but I know enough words and little phrases to get by. It's mainly French and I chuck a bit of Arabic in - but Berber's a lot harder.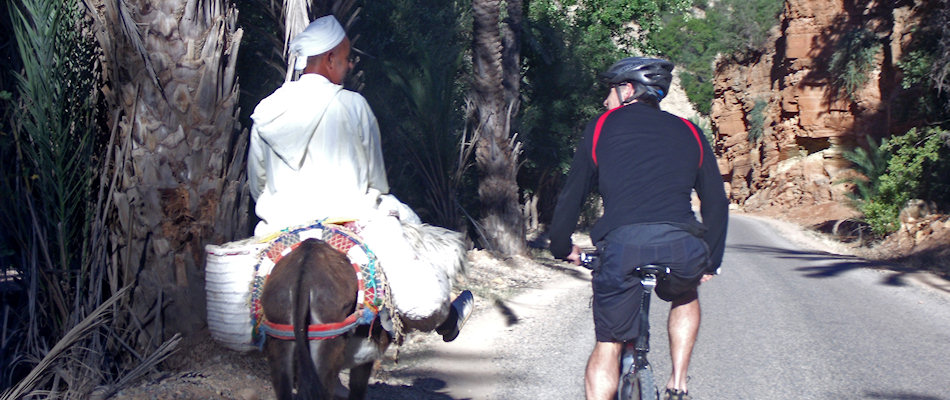 Talking to local people (Photo courtesy of Andy McKee)
My top survival tip is to wash your hands properly.
It's pretty basic, but on every trip, I will repeatedly say it! Tummy problems do happen, but good personal hygiene will limit your chances dramatically of getting ill. It really makes a difference.
I definitely want to scream "no!" when tourists stick cameras in locals' faces.
It drives me mad, it drives locals mad, it's really rude, disrespectful, and a little bit inappropriate culturally as well. Another big no is giving out money, sweets that sort of thing to kids who ask for it. That's a big no from me.
To watch people interact with Moroccans in an appropriate manner - I get a bit of a buzz out of it.
I feel that I'm introducing tourists to the Moroccan people that I know. That sort of thing makes you feel proud to be a tour leader, if you are able to introduce local people to tourists - other than because I'm buying something from you, or I'm sitting down at your café, or you're serving me. It's the other sort of interaction that I like to see - a genuine interaction, getting to know people.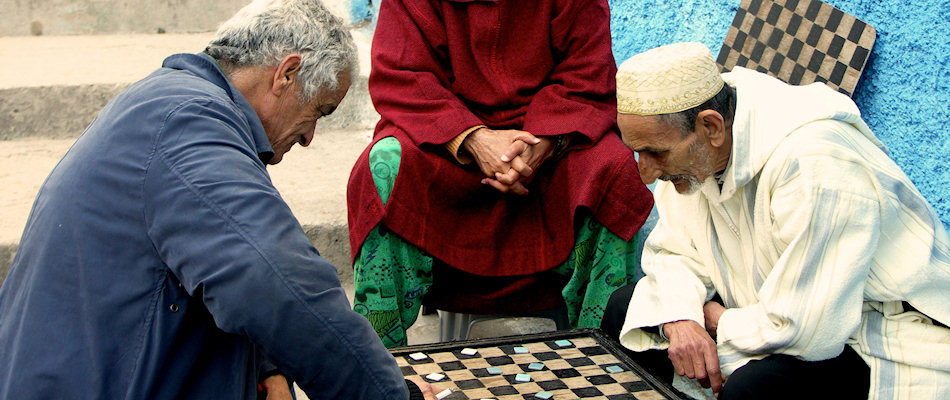 Find out more about this trip
Continue reading about this
Morocco cycling holiday