Tour leader interview with Bhupesh - Rajasthan tours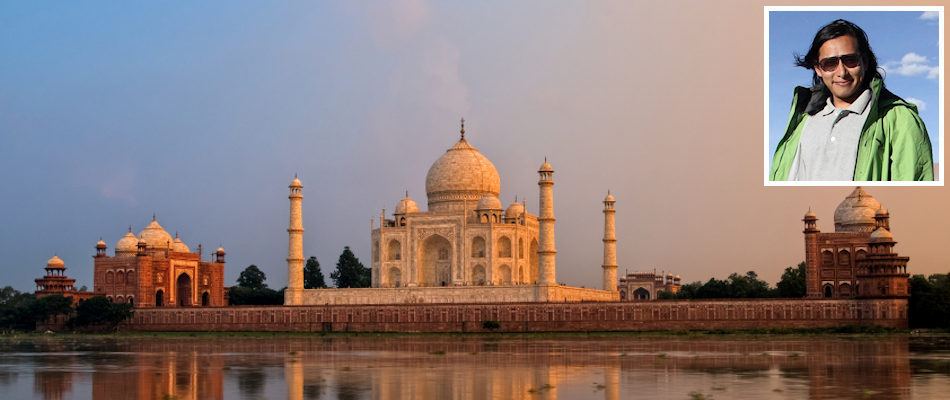 Taj Mahal and (inset) Bhupesh
Leader interview: Bhupesh - Rajasthan tours, India
Originally from Darjeeling, Bhupesh now lives in Delhi. He's a bit of a polyglot - his mother tongue is Nepali, but he also speaks Bengali as he is from the state of West Bengal. He speaks the national language, Hindi - and he is fluent in English.
Before becoming a tour leader in 2009, Bhupesh worked as an instructional designer, coming up with more new formats to teach the syllabus, and make dull subjects as entertaining as possible. He thinks this creativity has also helped him when leading tours, as he says: "You need to have a fertile imagination if you don't know stuff!"
Most people like Jaipur and Agra because of the Taj Mahal, but for me there is a place called Bundi that's a throwback to the old world.
It's a place that hasn't really been visited by many tourists, so it's relatively unspoiled. I think it's relatively pristine. From the tourists' perspective, it sounds like a cliché but you get to see the real India. So Bundi is my favourite.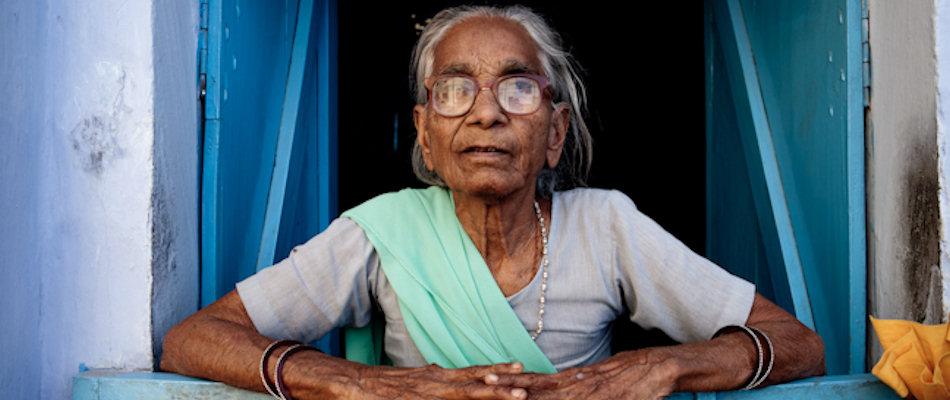 I know some people in Rajasthan so I take my group members to visit a family and they serve dal bati.
That's a staple in Rajasthan, but it's not something that you usually get in restaurants. Dal is of course lentil, and bati is something that is made out of chickpea flour. They knead it into a dough and use water and ghee - clarified butter. Then they put it in an oven, and when it comes out you break it into pieces and put it into the lentils. It's very, very good.
I just completed a tour a month ago and I wasn't aware of it beforehand but there was a festival happening called Bundi festival.
A procession that was spilling out onto the street, so we went out to witness it. There were loads of camels and horses and people in traditional colourful dress. The locals were so inviting, they actually encouraged some of the group members to board some of the floats and even pose for pictures that would then be published in the newspapers the next day! Having been on the float we then proceeded to the stadium where there were a whole host of events happening. There was a turban tying contest, and a race where you balance an earthenware pot on your head and race for 50 metres-odd. We participated in most of the events, and I'm proud to admit that the group members were a credit to me; there was one girl who came first in the race and second in the turban tying contest! So yeah, it was great.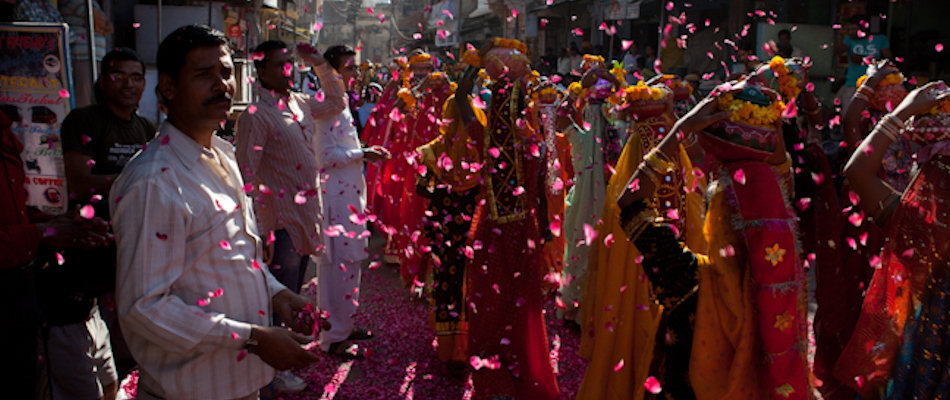 Most people are aware of the word Namaste, but that's old hat. Everyone's familiar with that.
But we visit at least three villages on this tour so one of the most important Hindi words is "ram-ram". Instead of saying Namaste, we say "Ram Ram". Ram is a god - so we are invoking the name of a Hindu god. It has wide usage in the villages. If you want to address the villagers they are actually pleasantly surprised when a westerner comes up to them and says "Ram Ram". It's amusing to them as well, so this actually facilitates your interaction with the villagers.
Invariably, when we pass an Audi showroom or a footwear shop with Nike or Adidas - and we do have plenty of these! - people always ask me who wears them, can people really afford them?
The thing is that on most trips we take visitors to the old quarters, which is really the interesting part of the country. And let's face it, a mall is a mall is a mall in any country. There are developed parts of India as well - but that's the least interesting part of the country. So when one is constantly seeing small towns or villages, one does begin to wonder who can afford an Audi or a BMW. So in that sense, visitors do get a skewed view of the country. Statistics tell us that there are 21 million millionaires in India, but they seem nonexistent because they are hidden behind a teeming mass of 1.2 billion, which is our population. So you get this rather skewed impression of what the country is like.
I'm a biking fiend! I like biking a lot - on a pushbike. I like negotiating all the big hills; the steeper - the better. Downhill is for wimps!
I like running as well, and I catch up on a lot of reading, which I can't do during tours because they do keep me busy with work. I like to read a lot.
When people ask me at the campsite, "do they have wifi here?" I really want to shout "no!" You won't believe how many people ask me that question.
To be fair, the campsite on the trip has luxury tents, so people do get the impression it's really wired; that may be why they expect it. But we are right in the middle of a forest, there is a beautiful lake, everything is quiet and you can go out for walks - so who needs wifi, hey?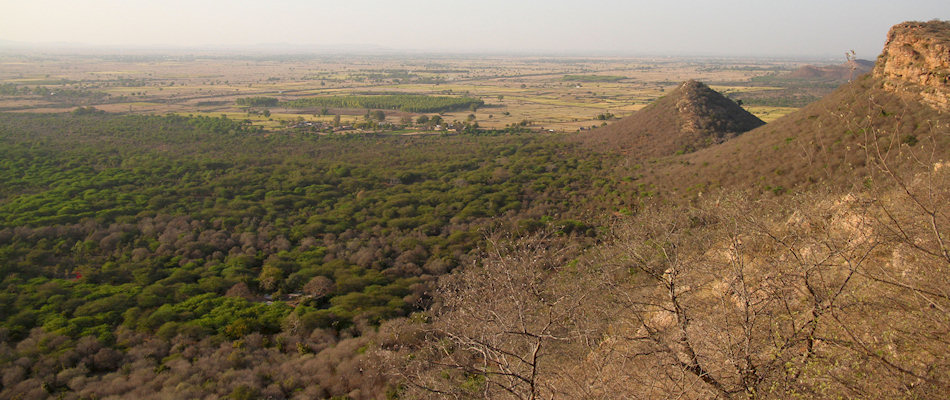 If you care to scratch the surface, beneath all the dirt beneath all the noise, beneath all the mess and beneath this humungous crowd, India is indeed a feast for the soul.
I always tell people when I start the trip - you have to divest yourself of the cultural trappings that you bring from your own homes. India is so, so different from any other country. So it's important not to have a closed mind; you've got to be open to all the experiences. It's not a trip for a person who likes his or her creature comforts. You're out there in the crowd, you're getting dirty there, you're rubbing shoulders with the locals - so you have to embrace everything. You can't afford to walk around with a closed mind.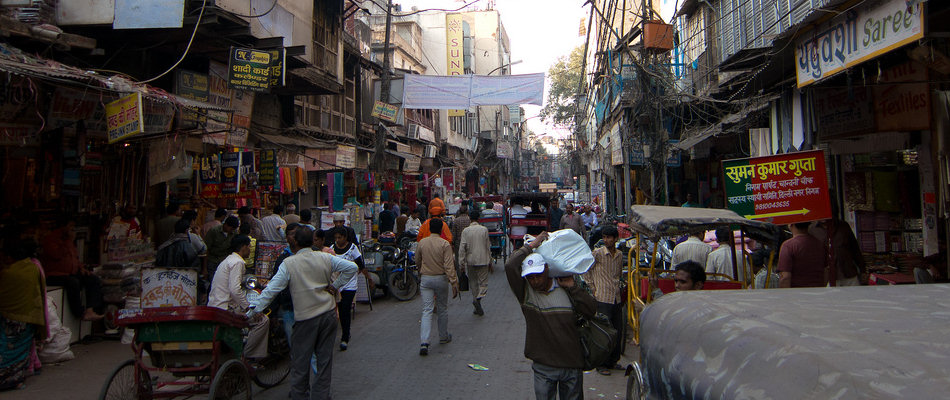 Considering the nature of the trip, especially the latter half, it shows a whole different aspect of the country.
One of them is that it's laid back and easy, as opposed to the frenetic atmosphere that is associated with India. So it definitely makes me think of a song by the Eagles - 'Peaceful, Easy Feeling'. It's a good song!
Find out more about this trip
Continue reading about this
Rajasthan tour in India