Mlilwane wildlife sanctuary - travel journal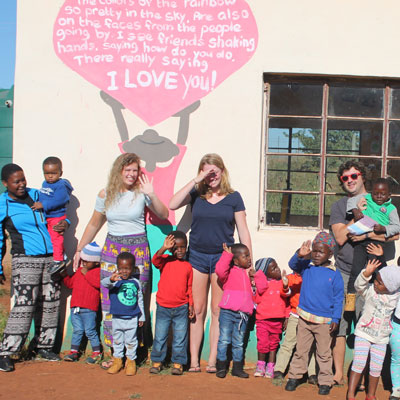 We have worked with our partner in Swaziland, All Out Africa, to devise a trip for children that attend the local Neighbourhood Care Point (NCP) centres. These centres were started by the communities who live there and most of the children who attend have lost a parent, or in some cases are orphaned. As part of their curriculum, they have been studying wildlife. The children have never visited Mlilwane Wildlife Sanctuary, despite living nearby, so this trip gives the children a chance to see up close some of the animals they have been learning about. Travelling by minibus and stopping for lunch ensures a fun-packed day out for the children plus they see some of the local sites and wildlife that too often, only tourists to their country have the privilege of viewing.
Mlilwane Wildlife Sanctuary, Swaziland is in Ezulwini Valley, located between Mbabane and Manzini. Translated as 'Little Fire' in siSwati, the name comes from the fires started by lightning which struck Mlilwane Hill. The sanctuary started a conservation movement in Swaziland that has saved many species from local extinction.
Date:
19 May 2017.
Explorers:
12 children from Nkhanini Neighbourhood Care Point (NCP) aged between four and six years old.
The weather was:
Sunny and bright.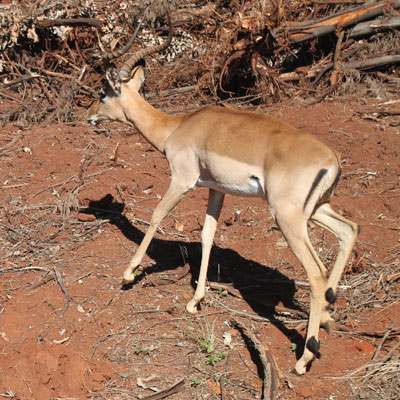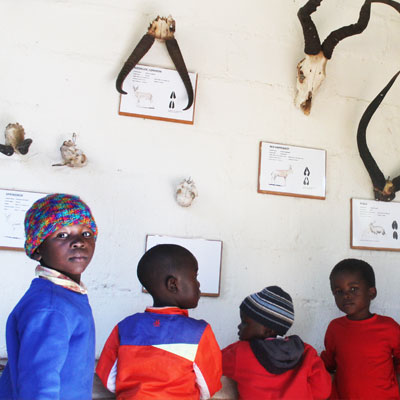 We saw:
Zebras, impalas, crocodiles, monkeys and wildebeest. The NCP children walked around the campsite with volunteers. They also viewed the museum within the game reserve campsite.
We ate:
Rice, chicken with salad and juice (orange, peach, apple and mango).
Some of our favourite parts of the day:
Seeing the wild animals and walking around the museum was interesting.
Lunch was nice and we couldn't finish it!
Very exciting to be away from the classroom.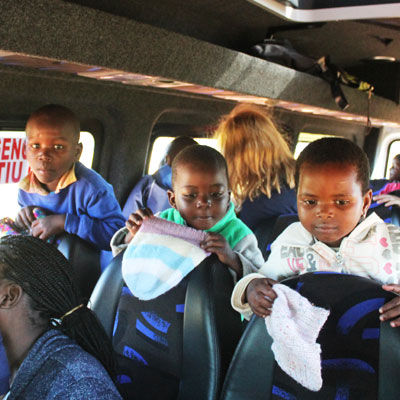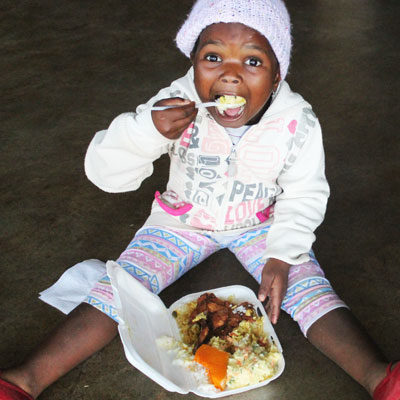 Quotes from the day
"
"Saw a dead snake inside the museum. Monkeys, zebra which is black and white. I saw three huge crocodiles."
- Minenhle Nhlengetfwa (age 5)

"Saw a zebra which is striped with black and white, a crocodile, which lives in water, and impalas which have long horns."
- Mfanukhona Manana (age 5)

"Saw wild pigs, a crocodile, a monkey climbing on trees and impalas."
- Lihle Mamba (age 5)

"Saw a monkey which was gray, a pig, ingongoni (wildebeest) and a lot of zebras."
- Siphosenkhosi Msibi (age 6)

"Saw ingongoni (wildbeest), a crocodile laying on the sand next to the river, and a zebra which is black and white."
- Ntfombitanele Dlamini (age 5)

"I saw baby monkeys which were gray in colour, a pig and a black dead snake at the museum."
- Sethu Mavuso (age 6)

"Thank you All Out Africa and Responsible Travel for such an amazing journey. It was fun and we had a lovely lunch. Thank you, thank you and God bless you all."
- Nkhanini Neighbourhood Care Point
"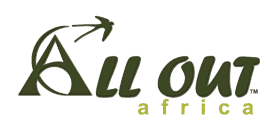 About our partner organisation:
All Out Africa is a social enterprise comprising of a group of companies and a non-profit based in South Africa, Swaziland, Mozambique and Botswana. It caters to people looking for a wide variety of African experiences from volunteering, tours, research, internships, and University field studies, whilst at the same time, building sustainable long-term projects.
All Out is serious about giving back to the community and the environment. That is why they set up a foundation to help expand and sustain their project development, which include support to the six care centres for vulnerable children, a sports development program for local children and youth, community building projects, child sponsorship program to support vulnerable children at primary and high school levels to assist them with school requirements, and facilitate conservation research projects at the wildlife and marine research centres. All Out shares their passion for Southern Africa's people, places and wildlife with the world and offers adventures that change lives.