Our Volunteering in 2020
This year has seen many bumps in the road, but along the way communities and local people have shown kindness and empathy like never before. Our own folk here at Responsible Travel are no exception. Here's a little insight into what some of the team have been doing over the past 12 months.
Raising funds for Yemen
Natasa - from our Travel Team – is a passionate environmental and social justice campaigner. This year she co-founded the Daisy Chain festival with her friend Ivana, to raise awareness and funds for the ongoing humanitarian crisis in Yemen. A two day, donation based festival in November; it brought together a community of creative artists and wellness practitioners from all over the UK. Events included performances by musicians and spoken word artists, yoga and breath work classes, meditation, art workshops and more. Over £1600 was raised for the charity,
Mercy Relief
and Natasa is now busy planning the upcoming events schedule.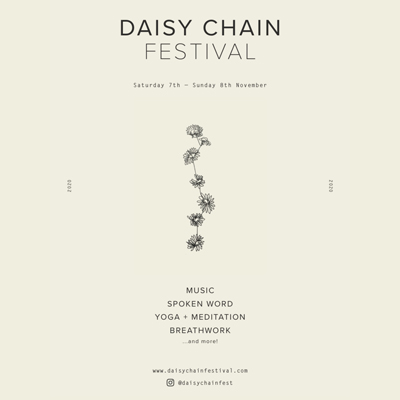 Beach clean ups
Like many of us, Lyn, our finance manager started lockdown with big ambitions - learning a new language or baking endless bread. However, one morning, whilst swimming in the sea off of Worthing and looking back into shore, she realised there was something much more immediate she could achieve: beach cleaning. She now regularly heads out with gloves and an empty bucket, focusing on the smaller plastics not easily seen to the general passersby. So far, she's found fishing nets, face masks, cable ties, lighters, lollipop sticks and much more. Lyn has also recently built an amazing Christmas tree from an old pallet. Great carpentry skills - we're very impressed!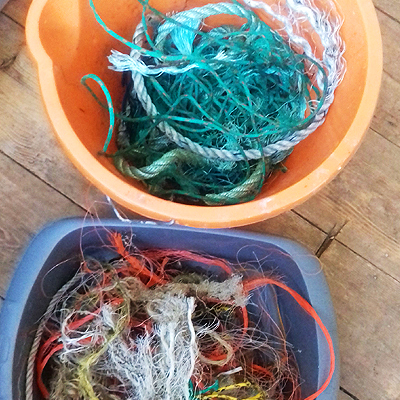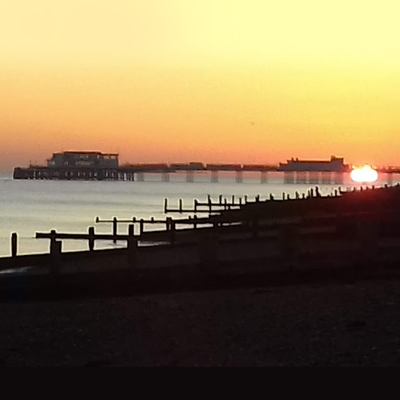 Fishing nets and rope from a beach clean & Worthing at sunset. Photos by Lyn Hill.
Mentoring teenage girls
Catherine, our writer and sub-editor, has this year started mentoring with
The Girls' Network
. Working with young teenage women, the organisation aims to help with the important work of building up confidence and provide more opportunities. Catherine's been paired up with a girl from a local, Brighton school and is looking forward to having a positive impact.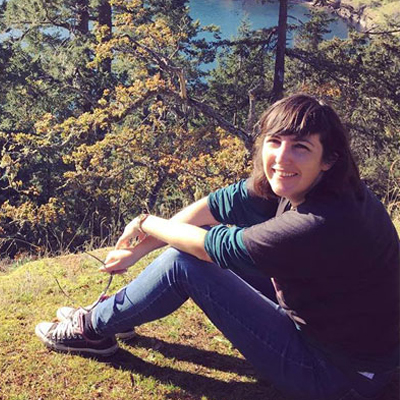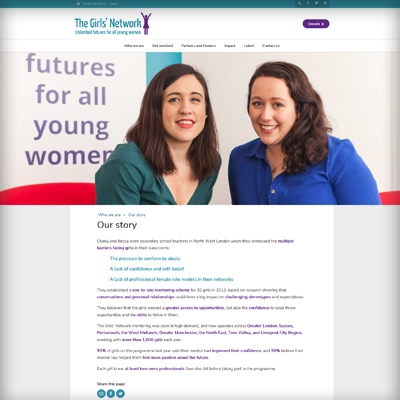 Catherine and a screen shot of the Girls' Network website. Photos by Catherine Roberts and
The Girls' Network
.
Rewilding our back gardens
Lisa, our graphic designer, has been busy in her garden, planting flowers and creating wild areas dedicated to bringing back the bees. She's also been busy growing veggies in her newly adopted allotment space, learning from the forest worker elders who have lived in the row of forest cottages which she shares with them, their whole lives. She's enjoyed swapping produce for eggs with her neighbours. Lisa also regularly heads out along her lane for litter picking sessions - finding everything from lunch packets to fly tipped bathrooms and kitchens. Yep, seriously.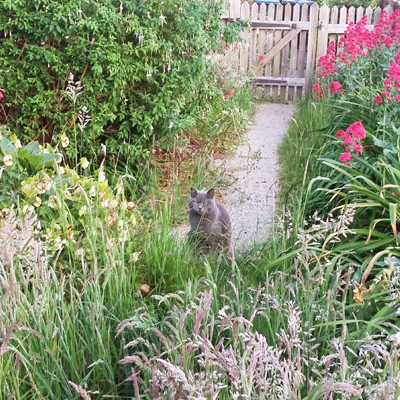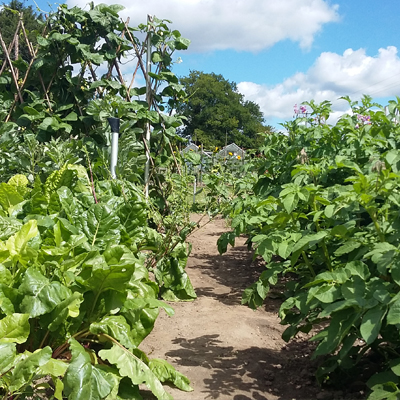 Garden rewildling and allotment space. Photos by Lisa Joanes.
Extinction Rebellion
In September, Extinction Rebellion came together for the second big rebellion and Natasa, (yes, she's been busy this year!) was photographing the event, as their South East photography coordinator. The protestors took over the streets of London for ten days, to bring awareness to the Climate Emergency, and the need for government action. Our local Brighton MP, Caroline Lucas made a few appearances too.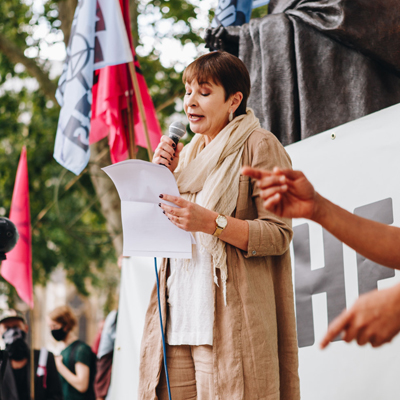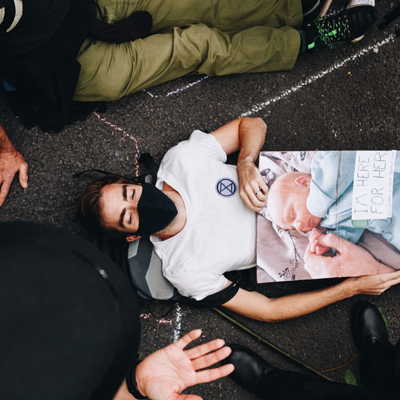 Caroline Lucas and protestor at the XR rebellion. Photos by Natasa Leoni.
Sussex Nightstop
For 4 years Tim was chair of governors for the 6th largest school in the UK. He has also been hosting for
Sussex Nightstop
by opening up his family home to individuals in need of a bed for the night, usually because they are in danger of becoming a rough sleeper. They offer a welcoming and non-judgemental environment to get clean, wash clothes, have a hot meal, charge their phone, connect to wifi and have a good night's sleep. This summer Tim joined the board of trustees for Sussex Nightstop. Following the AGM in November he became chair of the board of trustees. It's a very challenging time for the Sussex Nightstop and the charitable sector in general, however he's finding the role highly rewarding already.
We'd love to hear what you - our community of travellers - have been up to in 2020. Tag us on social media!