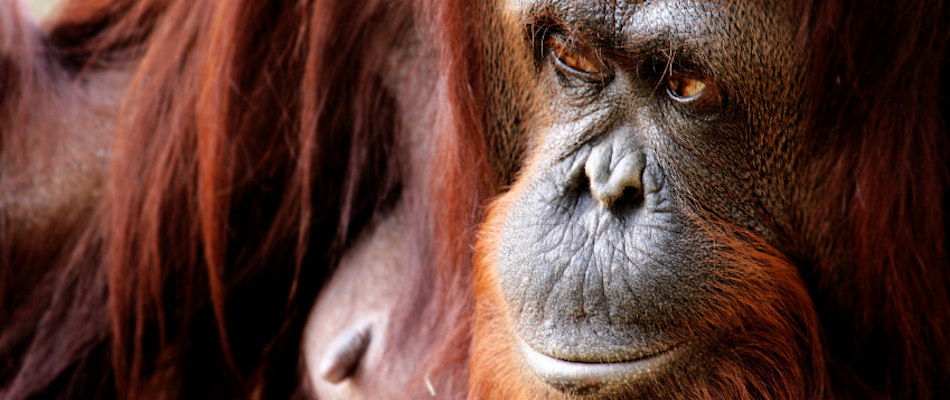 Sabah – wildlife in its element
Sitting atop Borneo, the world's third largest island,
Sabah
shelters an extraordinary amount of wildlife – some endemic, much endangered and all sure to inspire a sense of wonder in anyone lucky enough to witness it in its natural habitat. In this land where nature rules, we've taken a tour of the elements – and the new perspectives they can bring to Sabah's fascinating wildlife.
Earth
The fertile soil of Sabah is responsible for much of its natural riches. The dense jungles, perforated by soaring mountains, shelter many unique species of wildlife, including the orangutan, native to Borneo and Sumatra, and the proboscis monkey, found only in Borneo. Where rainforest reigns, roads will only get you so far; to truly explore this wild landscape you need to lace up your walking boots (and tie on your leech socks!) and prepare for the adventure of a lifetime. The high canopies and thick vegetation are no barrier for the local trekking guides, who recognise the calls of monkeys and birds, point out dangling macaques and flying foxes. To literally immerse yourself in Sabah's rich earth, take a restorative mud bath on the island of Pulau Tiga – a blissful way to treat your legs after trekking the tropical terrain.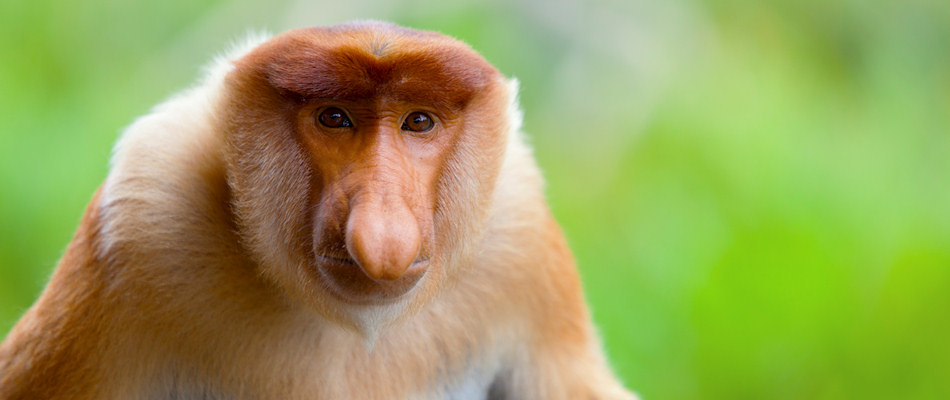 Water
The emerald kingdom of Kinabatangan Wildlife Sanctuary is fed by a network of rivers, leaving in their wake oxbow lakes, floodplains and jungle-covered islands. The best way to navigate such soggy scenery is by boat; set sail at dawn or dusk for the best chance of spotting orangutans building or emerging from their nests. Long-tailed macaques and the comically featured proboscis monkeys can be seen hanging out in the branches, and exceptionally lucky visitors may also float past rare pygmy elephants.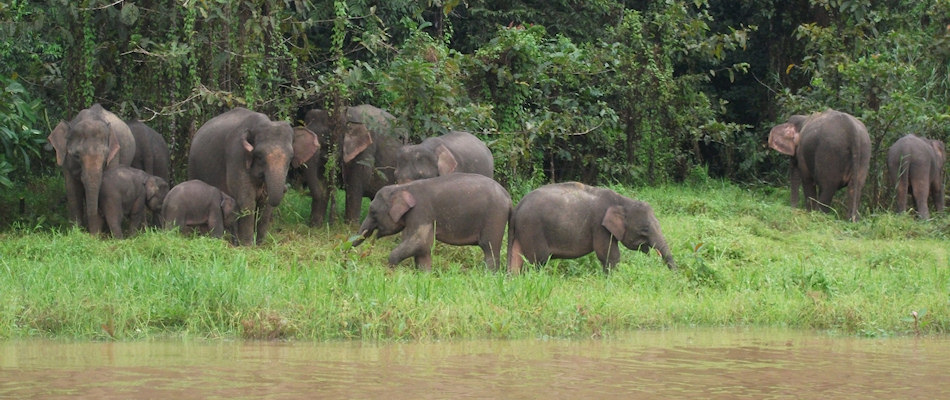 Pygmy elephants (Photo by
HopeHill
)
You can't head to the tropics, of course, without taking a dip in the warm, turquoise ocean – and many of Sabah's idyllic islands are ringed with reefs. These rainforests of the seas squirm with life and colour, but you don't have to go far to find them. A mere 15-minute cruise from Kota Kinabalu is Tunku Abdul Rahman National Park, a fairytale archipelago whose clear waters are ideal for children to paddle in, with reefs suitable for snorkelling and white sand to kick back on with an ice cream. If turtles are your thing, Selingan (Turtle Island) sees these marine giants crawling ashore most evenings, peaking in October. The turtle conservation programme here is the oldest in the world, and understanding the threats that face the green and hawksbill turtles makes observing their nesting process all the more poignant. Further afield, Lankayan Island sees its fair share of turtles from June-September, while whale sharks and barracudas roam the surrounding seas. Sea kayaking, snorkelling or scuba diving reveals the rich wildlife of the "sea turtle corridor".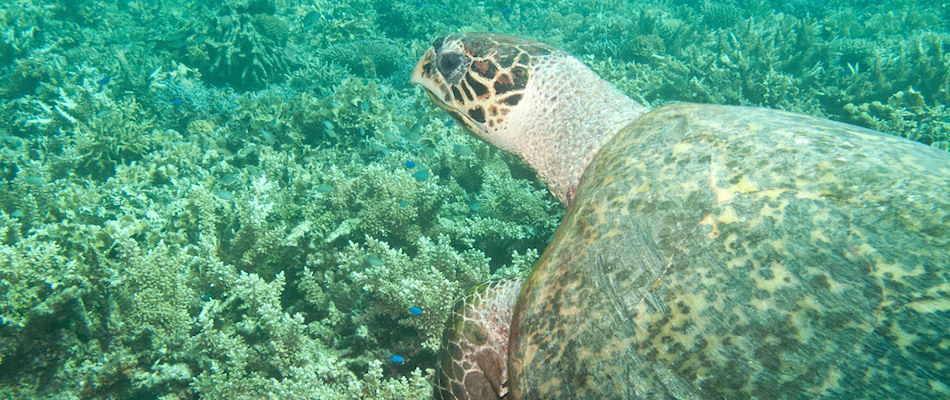 Air
With many of Sabah's species living high up in the treetops, several centres have created canopy walks, viewing towers and observation decks to allow you to see eye to eye with the wildlife. Sepilok is home to the world's only sun bear conservation centre, newly opened to the public last year and just across the road from the famous Orangutan Sanctuary. 37 rescued sun bears – the world's smallest bear species – live in the centre; the aim is to rehabilitate and release as many as possible. The viewing platform offers panoramas across the forest, where you may spot bears, macaque monkeys and flying squirrels.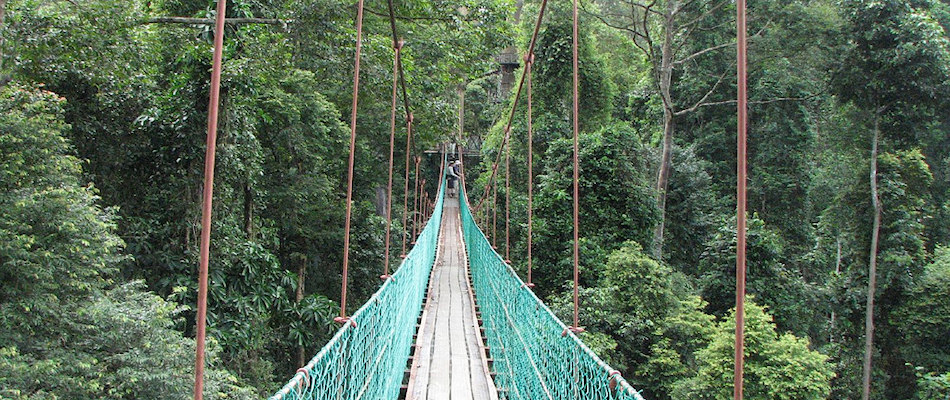 Canopy walk (Photo by
Rob and Stephanie Levy
)
Sepilok Rainforest Discovery Centre offers a family friendly way to get up in the air and observe wildlife. Created for local schoolchildren, the RDC now opens its doors to the public, and the high point – literally – for most visitors is the 347m-long fixed canopy walkway, which stands up to 25m above the ground, taking you right into the treetops – yet designed to be safe for even the tiniest of wildlife fans. Viewing towers soar even higher into the air – a real treat for birders and photographers.
See all our
Sabah holidays
and check out our
Sabah travel guide
.