Save River Aventino
Responsible Travel member, Stewart Holland, runs one of our popular
accommodations in Italy
and is campaigning to protect the local River Aventino from the development of a hydro-electric dam. He believes the dam has the potential to destroy the local eco system. Here we chat to Stewart about the background to this campaign and he asks for our urgent help.
What's the name of the campaign?
Save River Aventino (Salviamo Fiume Aventino in Italian).
When did it launch?
November 2016
Tell us about your campaign in a nutshell
We want to stop developers ruining an area of outstanding natural beauty by building a dam on the River Aventino at the bottom of our valley in Abruzzo Italy.
The Aventino river flows from its Majella mountain source (Monte Porrara) above La Forchetta to Lago Sant'Angelo (Lake Casoli). The section just a few kilometres upstream from the mouth of this lake is the only wild mountain river in Abruzzo that is left unscathed from the ravages of development in the production of electricity.
The Comune of Gessopalena want a hydro-electric company to build a dam, 4 metres high and 18 metres wide across the river, putting the river in a tube 1.8 metres in diameter and 2.3 kilometres long then pushing it through turbines to make electricity. This irreversible act will destroy the whole area. It will kill our local wildlife and put an end to the green sustainable tourism that we have helped to build in the area. This area of outstanding natural beauty currently attracts over 5,000 tourists per year.
The next hearing in court is scheduled for 7th December 2016 in Rome, so we need to move quickly to raise funds for legal costs. Our goal is to raise a total of £20,000.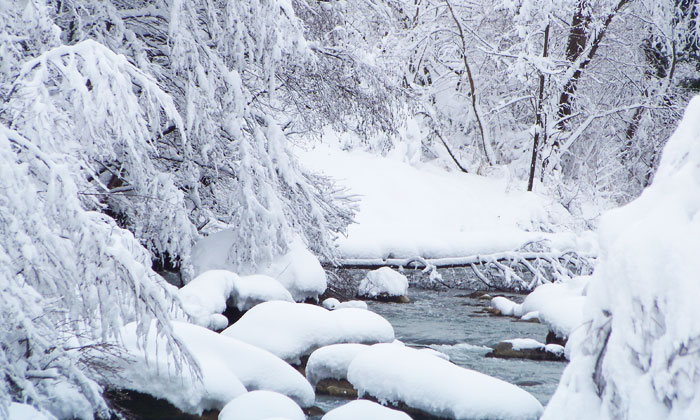 What inspired this campaign?
Back in January 2012, I decided to do something about this to stop the destruction of this valley where I live with my wife, Ruth. Along with the comune of Civitella Messer Raimondo and an Italian who also has property in the valley, Abruzzo Rafting who use the river, Hotel Tiroasegno and Hotel Camerlengo - we hired a lawyer to fight this in the courts in Rome (Tribunale Superiore per Acque Pubbliche).
After years of fighting this we finally heard in October 2015 that the court had ruled in our favour. However, despite this unfavourable ruling those who want to implement the hydroelectric plant and dam the river did not give up and are doing everything possible to build it, it the hope that those who oppose them and defend the river Aventino run out of money to continue this legal battle.
We now need to raise the funds to continue to fight.
Share with us a story about a person / place / animal that's currently getting a rough ride because of these issues?
This river is where Otti the otter lives.
If we do nothing about it he will lose his home, as will the copious other wildlife. The river will be reduced to a trickle and all the trees and vegetation will die. The tourists will not come each year and the whole valley will die. Extinct forever.
There are not only otters, but also pine martens, stags, buck deer, wild boar, trout, crayfish, buzzards, herons, falcons - the river supports so much wildlife in this area of such outstanding natural beauty. A few years ago an environmentalist who works for the Wildlife Trust in UK identified on the banks of the river Aventino 28 species of butterflies, two of which were rare.
The presence of the otter, a protected species, has helped us win the first trial before the Superior Court of Public Waters.
What change needs to happen to make things better?
We must win this next court case which starts on 7th December 2016.
How will the world be a better place if and when you succeed?
It will help protect our distinct wildlife and ecosystem, plus ensure that the thousands of tourists who visit this area of outstanding natural beauty will continue to arrive.
If you had a mega-phone for 10 seconds on a rooftop to get your message out, what would you shout?
Either (i) Treat the earth well on which we live: It was not given to us by our fathers, but loaned to us by our children.
Or (ii) Only when the last tree has died and the last river has been poisoned and the last fish caught will we realise that we cannot eat money.
Or (iii) You will destroy this river over my dead body!
If you had a 10 second slot on TV which image would you show to get your message out?
A picture of the river, with the river in the tube and the slogan: "Stop Killing our River, our Wildlife and Vegetation!"
What three things can we all do to help?
1. Donate to the campaign: Your help is needed to raise funds to help us fight this. If we all join together we can stop this. We can ensure that this area of outstanding natural beauty will still be here in years to come for future generations to enjoy and not destroyed forever. The budget for lawyers fees is a minimum of 17,000 euros, so we are setting our target as £20,000. There are some amazing perks for donors, too!
2. Support the campaign
3. Tell as many people as possible to do the same
What's the campaign website?
https://chuffed.org/project/save-river-aventino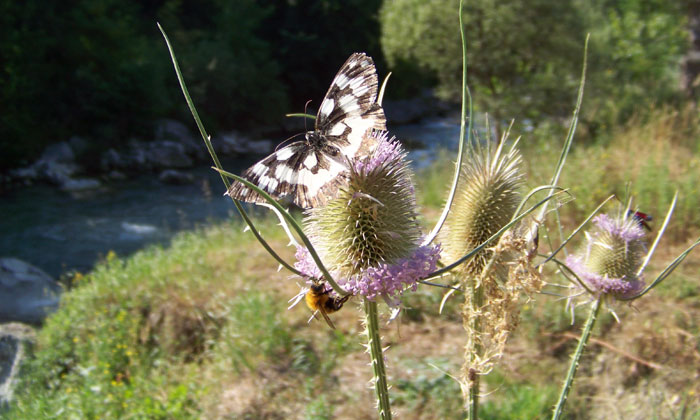 Responsible Travel's view
"
More and more we are hearing of communities feeling kept out of the picture when it comes to local development opportunities and more and more these communities are standing up and fighting back against this. Travellers to this region know how distinctive its beauty really is and will no doubt want to do all they can to safeguard it.
"