Headline sponsor opportunity for the 2017 World responsible Tourism Awards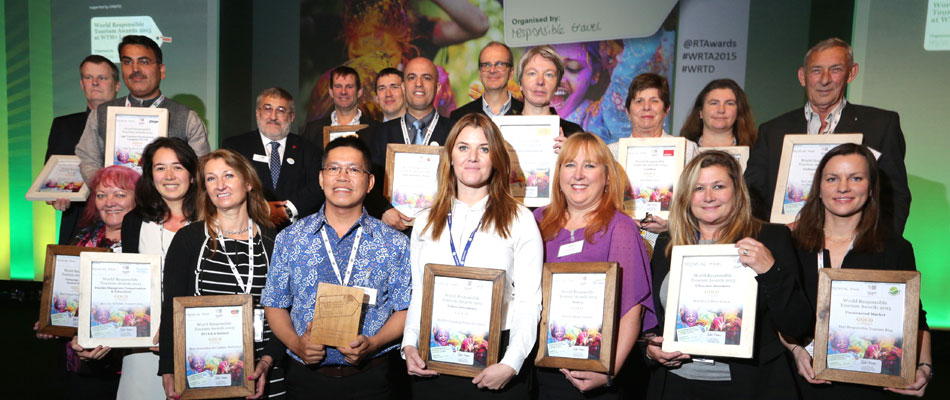 World Responsible Tourism Award winners 2015
The awards would be referred to as 'The World Responsible Tourism Awards, sponsored by x'
Your logo incorporated into the Awards logo
Association with the Awards in consumer and trade media which in 2015 generated coverage valued at over £500k.
Exposure at the WTM ceremony attended by 450+ tourism professionals, industry leaders and media representatives. The ceremony is also filmed and uploaded to YouTube.
Your logo at the event on screen throughout the Awards ceremony
A representative from your organisation will be on stage throughout the ceremony to present the Awards alongside Justin Francis of Responsible Travel.
An opportunity for a short speech or video introducing your organisation at the start of the Awards ceremony at WTM London.
Your logo on the Awards banners used at the ceremony and at the afternoon networking event
Your logo and copy in the printed ceremony program distributed at the ceremony - approximately 500 copies printed
Your logo visible on every page of the Awards website via the header and footer as Headline sponsor, as well as on a 'sponsor' page with details about your organisation and a link through to your website
Your logo on the Responsible Travel ezine that goes out to 140,000 people
A headline sponsor digital badge for use on your website and printed material Feature mentioning the in TTG @ WTM in print
An exclusive World Responsible Tourism digital badge for use on your website and printed material as a supporter of the awards
A photo with each of the category winners at the ceremony on presentation of the award
Your logo and link included in all press releases sent out by Responsible Travel relating to the awards
9000+ journalists worldwide were sent the Award Winners release in 2015
Over 49,200 reach of WTM printed material mentioning the Awards in 2015
An estimated 7.6m+ users reached via Twitter in 2015.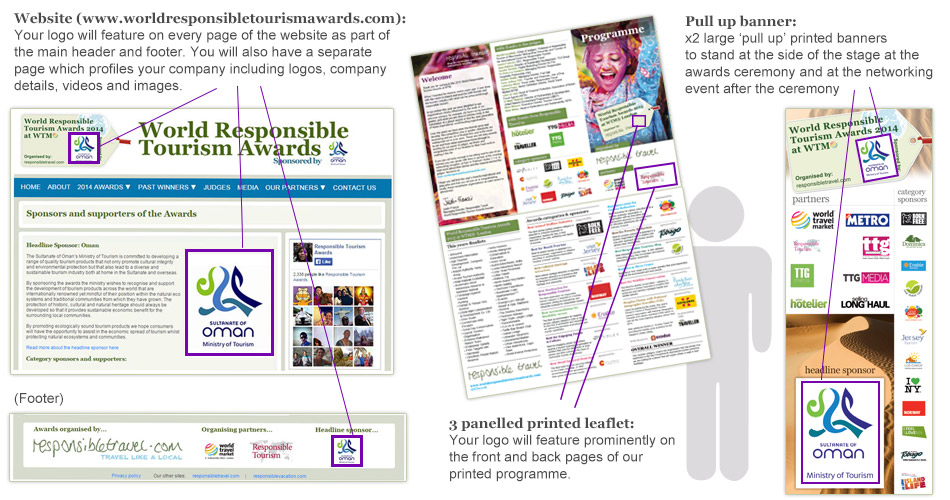 Visit the World Responsible Tourism Awards website >
---
The cost of the Headline sponsor of the World Responsible Tourism Awards is £35,000 for one year.
The small print
The headline sponsorship is sold on a come first served basis and we are already talking to more than one interested party
If you are interested in becoming a sponsor, please contact Richard - richard@responsibletravel.com