"Eight days of Tyrolean treats, from the Alpine walking through glacial valleys to the superb hotel at the heart of it. A place that melted our hearts too. "
Highlights
Access to 450km Leutasch Valley walking trails | Kirchplatzl | Wildmoos-Hochmoos trek | Frenchman's Climb | Leutaschklamm Gorge | Gaistal Valley | E4 Gibraltar-Crete long distance footpath | Seefelder Spitze
Description of Leutasch Valley walking holiday in Austria
This eight day Leutasch Valley walking holiday in Austria is a dream for hikers who want to walk every day, take in splendid views but come home to the same beautiful hotel every night and enjoy a heated indoor pool, wellness area and superb Tyrolean food. Based in Kirchplatzl, one of several traditional hamlets scattered at an elevation of around 1100m, you can take on several circular walks from the hotel, choosing a level that suits you, all in the shadow of Zugspitze, Germany's highest peak, just over the border. There are also some walks that involve using transits via taxi, train or bus, such as through the stunning Leutaschklamm Gorge.

Wherever you walk here it is simply beautiful, with sweeping glacial valleys, flower filled meadows that line the valley floors, and 450km of tranquil hiking trails. These include following the Leutascher Ache river as far as the Kreith chairlift which you can take up to Katzenkopf restaurant for lunch. Or go for high mountain walks such as the one up around Seefelder Spitze at 2221m using mountain lifts to help with the steep climbs. Because is a holiday that is all about enjoying the Alps by foot, but not about extreme alpinism. And for something completely different, we also recommend a day of walking on the fascinating E4 Gibraltar-Crete long distance footpath which passes through this Tyrolean terrain, just part of its massive 10,000km journey through Europe.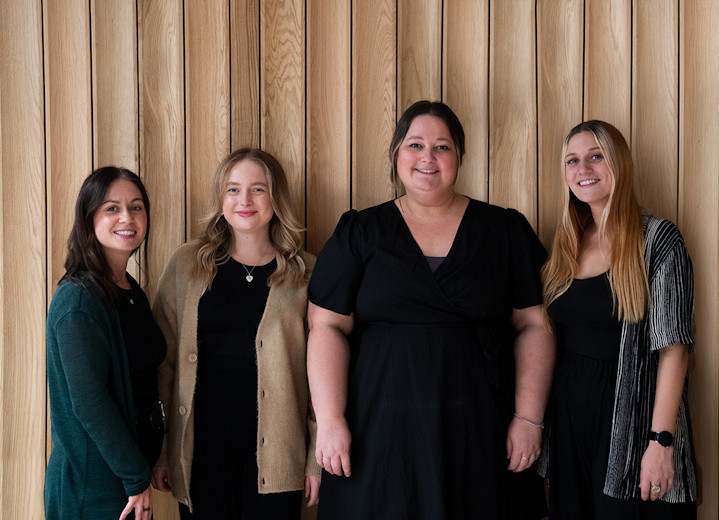 Departure information
Our dates are flexible; please enquire for availability
Responsible tourism
Responsible tourism: Leutasch Valley walking holiday in Austria
UK Office:
We are well aware of the impact tourism has at home and abroad, and we make every effort to balance the environmental impact of travelling with the immense benefits sustainable tourism can bring to destinations and the people who live there. So we start in the office: we turn off all electrical equipment every night; we use energy-efficient bulbs; we measure print and paper consumption, and re-cycle wherever possible; we print our brochures on paper from sustainable sources, and send them out in bio-degradable packaging.

Leaders & local suppliers:
Our holiday is centred round one of the 24 Tyrolean hamlets in the Leutasch Valley which is still largely a traditional farming community. The area is ideal for walkers with fantastic mountain views, clean crisp air, fields brimming with alpine flowers, varied birds and wildlife, and colourful tradition and folklore. You can enjoy a "green" holiday here in every sense of the word, with 450kms+ of perfectly signed walking trails, mountain lifts and cable cars, and panoramic trailside restaurants for a traditional Austrian lunch. In the evenings, you will enjoy meals created by chef Hubert Kobinger. Herr Kobinger has presided over the kitchen her now for more than 30 years and his menus are based around regional Tyrolean specialities, using the freshest of locally sourced and grown ingredients.

Group size:
Having no minimum number means that groups sizes can be small and therefore the trips have less impact on the environment.

Activity:
Walking has minimal impact on the environment as you provide most of the energy yourself and, when you're strolling from village to village, you can enjoy a relationship with locals in a way motorists passing through never can. On foot, you get off the beaten track, and you'll find that people treat you as a visitor rather than a tourist. Also, by walking independently, and not having to worry about keeping up with a group, you set the pace so you can soak up the sights, sounds and scents of your surrounds and really get under the skin of the place you're visiting.

We proactively encourage walking clients to think about travelling responsibly too: packing light, saving water, buying locally and re-cycling all maps and route notes at the end of their trip.
Popular similar holidays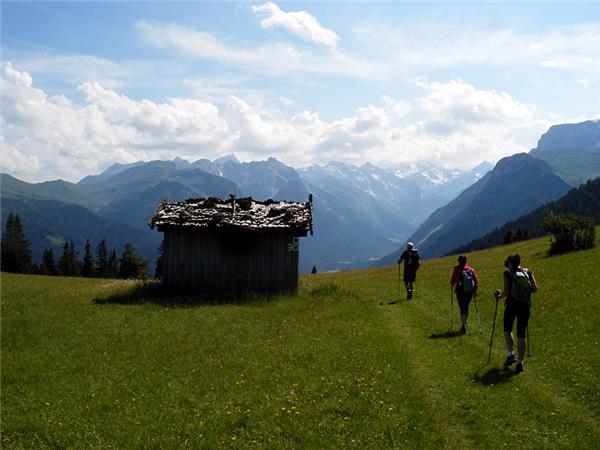 Beautiful mountain scenery and attractive Tyrolean villages
From £969 8 days excluding flights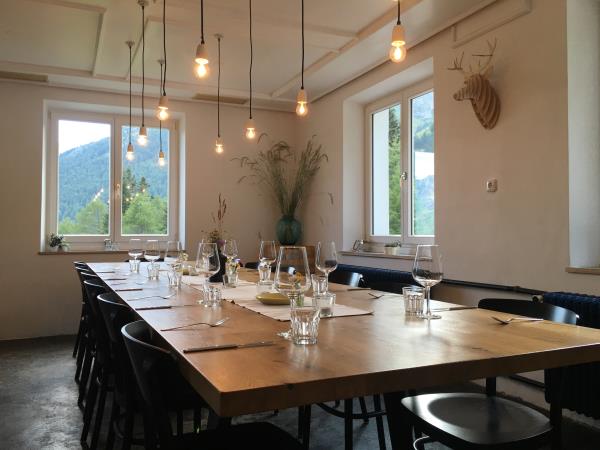 Explore Austria Alps on foot from our remote mountain home
From €850 - €940 7 days excluding flights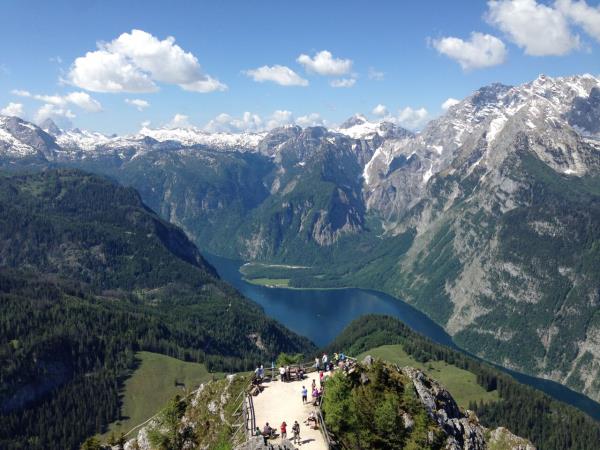 Circular trek around Mount Hochkönig and Königssee
From £679 - £724 8 days excluding flights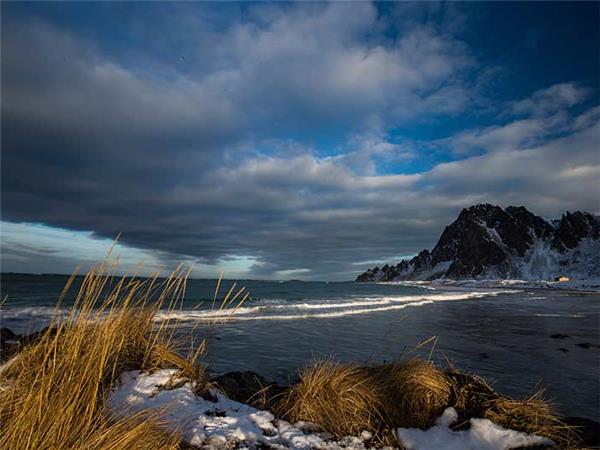 Venture into three different valleys in the heart of the Tyrol
From £749 - £999 8 days excluding flights