"A nine day self guided walking holiday in Slovenia's mountains and Triglav NP, staying in a mixture of hotels, with bag transfers."
Highlights
Walking in the Julian Alps | Triglav National Park | Kranjska Gora | Martuljek Gorge | Vrsic Pass | Koritnica Gorge | Kluze Fortress | Bovec | Boka waterfall | Trnovo gorge | Kobarid | Lake Bohinj | Mount Globoko | Mostnica Gorge and waterfall
Description of Slovenia walking holiday in the Julian Alps
This self guided Slovenia walking holiday in the Julian Alps is a stunning way to discover this mountainous region that is bedecked with wildflowers in hiking season, boasts tumbling waterfalls and magnificent lakes. Lake Bohinj being the sapphire in the Slovenian crown. The heart of this region is Triglav National park, where the country's highest peak, Mount Triglav takes centre stage at 2864m.

The hiking here is alpine style, traversing mountain paths and jagged limestone peaks, stopping at beautiful, traditional villages with wooden houses. One of these is Kranjska Gora, where you start this walking holiday, with splendid views across the Austrian and Italian Alps, giving you a great sense of Slovenia's impressive geography and topography. Hiking from one mountain style hotel to another, your route takes you over stunning terrain such as the Vrsic and the Trenta Valley, both very much tourist free. Follow the Soca River, a perfectly icy blue natural artery that takes you through the likes of Bovec, a historic border town in the shadow of Mount Kanin.

As you move further south, through superb natural heritage such as Trnovo gorge and cultural highlights including the town of Kobarid, the battle town that inspired Hemingway's "A Farewell to Arms", Lake Bohinj is the next port of call. With Mount Triglav overlooking this picture perfect alpine lake, you have a day to enjoy this bit of Slovenian perfection, rowing on it or taking a cruise, or join the locals and simply swim in it.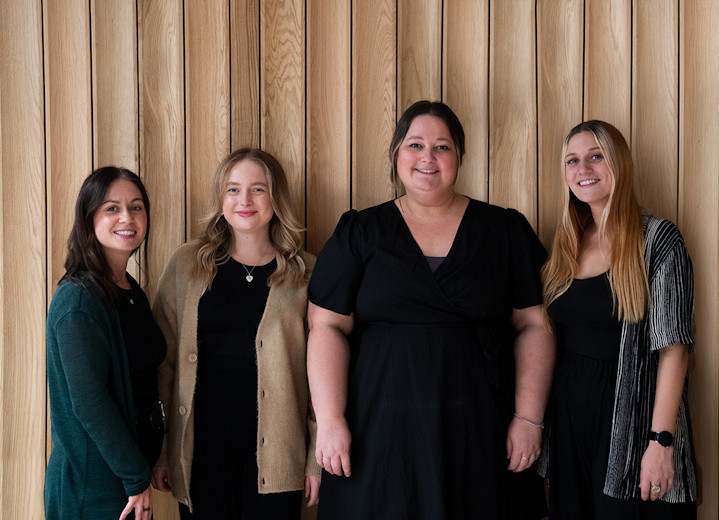 Departure information
Our dates are flexible; please enquire for availability
Responsible tourism
Responsible tourism: Slovenia walking holiday in the Julian Alps
UK Office:
We are well aware of the impact tourism has at home and abroad, and we make every effort to balance the environmental impact of travelling with the immense benefits sustainable tourism can bring to destinations and the people who live there. So we start in the office: we turn off all electrical equipment every night; we use energy-efficient bulbs; we measure print and paper consumption, and re-cycle wherever possible; we print our brochures on paper from sustainable sources, and send them out in bio-degradable packaging.

Leaders & local suppliers:
Under the expert eye of our expert local agent, Miro and Miroslav from locally-based M Tours, this 8-night walking holiday introduces you to Slovenia's lush wooded valleys and untouched mountains of the Julian Alps. During your time with us, you'll spot a bewildering variety of flora – of the 2,900 species that grow here, over 70 are endemic. The countryside is also home to a rich variety of birds and animals. You'll find marmots, roe deer and chamois in the limestone peaks, and may even spot rare species such as lynx and cave hedgehogs. A number of birds of prey, including golden and short-toed eagles, live in the mountains, and in the lowlands you may spot grouse or caipercailli. In order to minimise any impact to the local environment, we ask customers to keep their distance from all wildlife, refraining from feeding them, and to make sure that any picnic waste is collected and taken back to the hotel's rubbish bins for re-cycling.

Group size:
Having no minimum number means that groups sizes can be small and therefore the trips have less impact on the environment.

Activity:
Walking has minimal impact on the environment as you provide most of the energy yourself and, when you're strolling from village to village, you can enjoy a relationship with locals in a way motorists passing through never can. On foot, you get off the beaten track, and you'll find that people treat you as a visitor rather than a tourist. Also, by walking independently, and not having to worry about keeping up with a group, you set the pace so you can soak up the sights, sounds and scents of your surrounds and really get under the skin of the place you're visiting.

We proactively encourage walking clients to think about travelling responsibly too: packing light, saving water, buying locally and re-cycling all maps and route notes at the end of their trip.
1 Reviews of Slovenia walking holiday in the Julian Alps
3 out of 5 stars
---
Reviewed on 26 Aug 2013 by Monica Hunsberger
1. What was the most memorable or exciting part of your holiday?

Meeting new friends, the Soca river is so beautiful, and the Slovene people are extremely kind.


2. What tips would you give other travellers booking this holiday?

This hike is easy when compared to other alpine regions and only one large map is provided so if you want alpine buy a map or find another area.


3. Did you feel that your holiday benefited local people, reduced environmental impacts or supported conservation?

The local economy is benefited by having people visit but a hike that promotes transfer by car is not so eco. The hike could be made a day or two longer with routes that do not require transfer.


4. Finally, how would you rate your holiday overall?

Hi All,

We are back from our trip and I want to share a few thoughts with you. I will preface by saying that I hiked in July with another agency and it was difficult for me to not compare and hence I found several disappointing areas.

First, as you know, I asked about increasing the rigor of some days and while Izock was a nice man he was not interested in offering any suggestions and I would go as far as saying that he wanted to lump all ability levels together and just discounted the desire to do anything more. We were told on the first night that we should buy maps of the local areas and I would say that maps of the areas should be included for the price paid.

Second, the night before we were to begin the local operator rang to say that the hotel we were meant to be at, Miklic, was full and that it was no fault of the operator which is fine but ultimately I booked with this operator and so I do hold them responsible. As a compensation we were offered a bottle of wine which was nice but the wine was cheap, just over 10 Euro at the grocery as it was a readily available wine (I have the label and checked). The hotel Lek was fine but not as nice as the Miklic and the food was very poor buffet quality while the Miklic had much nicer food but the thing that was most disappointing is the rest of the group, 6 others, all had dinner, hiked together and had a great first day which we missed out on as we met the group the following day and had so much more fun being together.

After meeting, we realized all but two persons were in downtown Ljubljana and we all wanted transfer from the capital city but instead Jay and I paid extra to transfer and the other four from Australia paid to get back to the airport. It would be a bit more customer minded to pick us up since we all wanted transfer from the same place with exception being two from the UK.

Recommending the Botanical Garden as a stop on Day 3 is silly in August because there is nothing blooming and it is a waste of money and time.

Hvala hotel has some great staff but our room was in poor condition with an exceptionally mouldy bathroom, a poor quality bed and a worn out look. That said, the restaurant was really good.

The hotel in Bohinj is well situated but the room was also tired and could not be considered 4 star accommodation.

Also,the hotel in Bohinj had flyers for airport transfer for 69.00 Euros which is clearly a better price than 74 GBP and it seems a bit unfair to mark up 25% to customers.

Finally, we were given a train ticket for transfer to Bohinj when we wanted to take the high pass.. which we did and then we walked down. We decided this on our own but this is an example of the type of advice I would want from the booking agent.

In summary, it seems to me that our first two nights should be compensated since we were put at an inferior hotel and separated from the group and in retrospect, knowing what I know now, it does not seem appropriate to have charged us separately for car transfer since our needs were not so different. You are offering transfer that only suits UK customers included in the price and the UK customers were only a party of two and had transfer included.

I hope that you find this feedback helpful.
Sincerely,
Monica Hunsberger
Read the operator's response here:
Thank you for taking the time to provide us with your feedback regarding your recent holiday to Slovenia. All feedback received whether complimentary or critical is valuable in helping us to continue to improve and develop our holidays.

It was disappointing to read that some aspects of your holiday did not appear to meet with your expectations.

Regarding the difficulty of the walks; this tour is a self-guided walking holiday with pre supplied route notes and maps. As per our brochure and web pages, we grade all of our holidays individually and this particular tour is geared to the leisurely to moderate walker. However, there will always be more challenging routes available and our local agent should have been able to recommend these to you. They would however not necessarily have had maps for these areas, which is why they would have suggested that you buy one locally if required.

I was very sorry to hear that you were unable to stay at the Hotel Miklic.It appears that there was a mix up between the Hotelier and Agent and unfortunately by the time this issue was discovered, the hotel was already at capacity. The Agent assures us that they did their best to resolve the situation without it involving a change of Hotel; however, this was not possible. They sincerely believed that they had found a suitable alternative, providing an upgrade from a 3 star to a 4 star hotel and a superior mountain view room with an indoor pool and a bottle of wine of your choosing from the menu.

I have noted your comments in relation to the Hotel Hvala. We will highlight your feedback regarding the mouldy bathroom and poor quality bed to the Hotelier. Please be assured that we do realise how important it is to maintain our high standards of accommodation and service, and we do appreciate we cannot afford to let our standards slip.

All of our holidays include a standard transfer if you arrive and depart at the times stated in our brochure. However should your flights not fall into this timescale private transfers are possible but are subject to a charge.

I have noted your comments regarding the cost of taxi transfers and would like to assure you that we work closely with our local suppliers to ensure that we offer competitive prices; I will pass this feedback onto our local agent to ensure that this remains the case.

Finally I was really pleased to read that you enjoyed the walk over the high pass. This route, along with the easier walk, is highlighted in the route notes that you received; however as it is not always passable due to weather conditions, we provide the train transfer also.

In closing I would like to say how sorry I am that your holiday did not run as smoothly as you expected. Please be assured that all of your feedback has been taken seriously and any changes necessary will be actioned immediately.
---
Popular similar holidays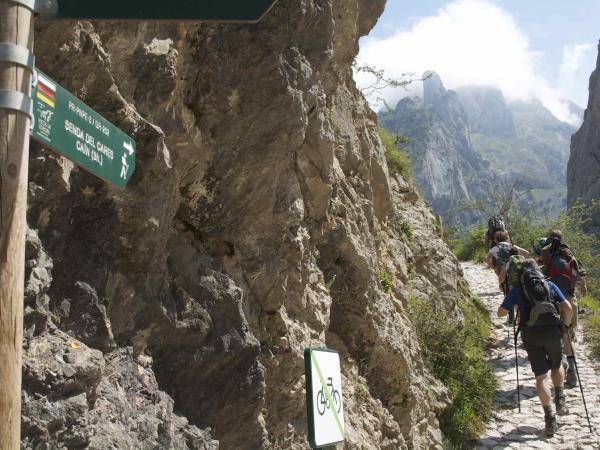 Hike through beautiful mountains staying in rural inns
From £1050 8 days excluding flights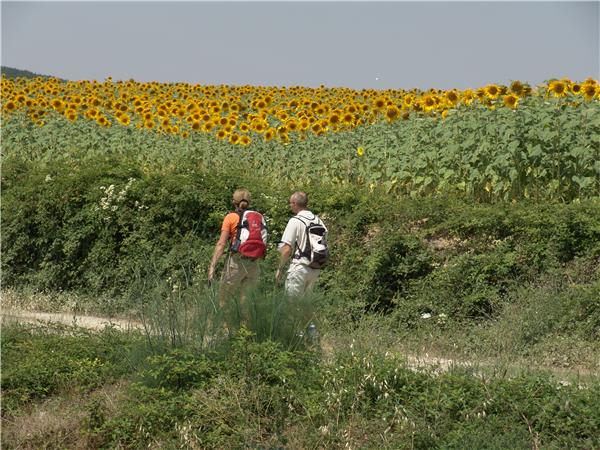 Picturesque Volterra and soaring towers of San Gimignano
From £1399 - £1539 9 days including UK flights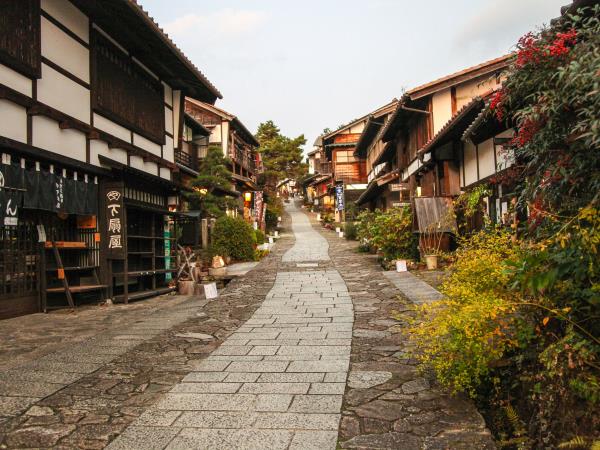 Self-guided walking along Japan's ancient Nakasendo trail
From £730 - £1835 10 days excluding flights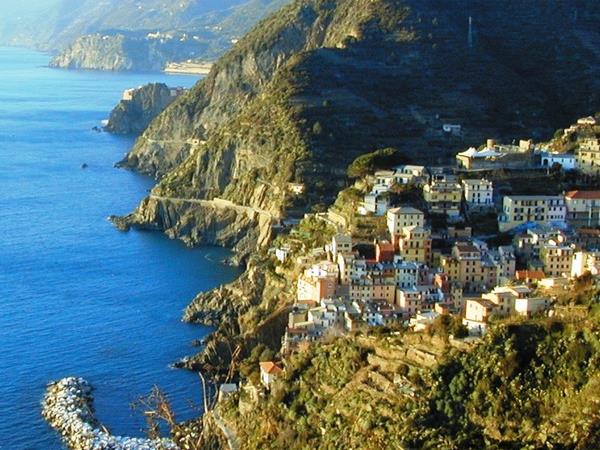 Ancient wooded trails of oak and chestnut forest
From £1759 11 days including UK flights