"A diverse but gently paced tour exploring four of the Caribbeanís most beautiful islands, with birdwatching, active fun and time on the beach, too."
Highlights
Four islands | Antigua: birdwatching, cultural visits, full day land & sea tour with kayaking and snorkelling | Montserrat: guided volcano tour, birdwatching | Dominica: guided birdwatching trip to Syndicate Forest, optional hiking, diving, snorkelling or whale watching & chance to help with post Hurricane Maria recovery work | St Lucia: full day tour of the panoramic west coast, tour to Soufriere, Pitons, hiking, birdwatching, free time to enjoy the island | quality accommodation
Description of Caribbean nature tour, Lesser Antilles
This Caribbean nature tour is a glorious exploration of the Lesser Antilles, taking in Antigua, Montserrat, Dominica and St Lucia, four exceptionally beautiful and very different islands with breathtaking scenery and rich birdlife. This 13 day holiday is gently paced, allowing plenty of time to explore each islandís unique landscape. Do some hiking, snorkelling and kayaking, look out for birds in the diverse landscapes, enjoy some cultural visits and, of course, just relax on the beautiful beaches. Youíll be staying in excellent accommodation too, with two nights on Montserrat and three each on Antigua, Dominica and St Lucia. Remember, though, that this holiday is tailor made and youíre free to tweak the itinerary, so it perfectly reflects your interests.

This tour begins in Antigua, a relaxed island with lots of water activities on offer and 365 beautiful beaches. It then continues to Montserrat, where you can visit the volcano and bird watch. Gorgeous and little visited Dominica is just recovering from Hurricane Maria and you will have the opportunity to get involved in some of the recovery work, as well as doing some guided birding and perhaps some whale watching. St Lucia, on the other hand, is an island that ticks all boxes, offering adventure, nature, culture and family fun. You can relax here or get active, enjoying the rainforest and beaches, and admiring the impressive twin peaks of the Pitons that rise above the islandís wonderful landscape.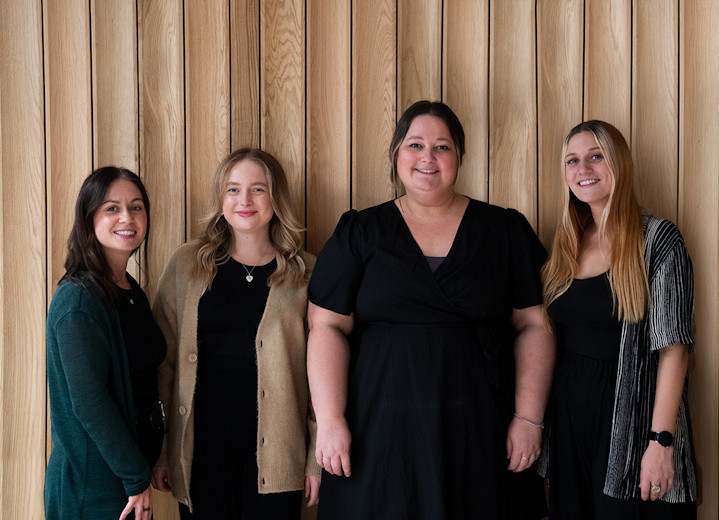 Departure information
This trip can be tailor made throughout the year to suit your requirements
Responsible tourism
Responsible tourism: Caribbean nature tour, Lesser Antilles
Environment
The governments of all the islands included in this holiday are actively involved in promoting green business and are devoting themselves to conserving their islands natural beauty. Recognising that the main source of income for their islands is tourism, officials have taken measures to ensure that they and their visitors are good stewards to the environment. Their dedication to environmental conservation has given birth to a string of eco-friendly hotels and activities.
All the hotels that we use for this holiday are locally owned and managed. In most cases, they use exclusively green energy, primarily derived from the sun, to generate electricity, to heat water, and to run water pumps. Almost all necessary items are purchased locally, packaging is avoided when possible, waste is composted or recycled, and water use is kept to a minimum. Furthermore, all our recommended hotels attempt to exist in harmony with the delicate ecosystems of the islands, providing visitors with a wonderful experience without damaging the planet.
Tours like this have provided local communities with an economic rationale for the conservation and preservation of their heritage and culture, as well as the abundant natural resources that the islands have to offer. On this tour, you will visit several National Parks set up with the aim of protecting the natural environment and the park fees used to help in their conservation, have been included in the price of the holiday.
Community
This tour will give you the opportunity to be part of the island communities, to learn about their culture, to stay in locally owned hotels, eat delicious meals at locally owned restaurants and shop for handicrafts made in the traditional way by local craftsmen.
An example of this can be found in Dominica, where you will have the opportunity to hike through and spend time in the Kalinango Territory. By visiting the Territory, you can enjoy Kalinago culture first-hand through storytelling, song and dance, craft demonstration, canoe building, herbal preparations and traditional culinary activities. When you visit the Kalinago Territory you interact with Dominicaís indigenous people and support their endeavours.
On every island, you will be accompanied by well-trained and experienced local guides, who are familiar with their environment and are responsible for protecting it. The nature and birding guides live and work in the area and are best placed to know where to find the various species of flora and fauna. They can also offer advice on how to preserve the delicate balance of the local environment, as well as being familiar with local community life and history and will be delighted to share their knowledge with you.
4 Reviews of Caribbean nature tour, Lesser Antilles
4 out of 5 stars
---
Reviewed on 01 Nov 2017 by James Fenton
1. What was the most memorable or exciting part of your holiday?

Visiting the tropical rainforest on St Lucia; snorkelling in St Lucia; the Fond Doux plantation hotel.


2. What tips would you give other travellers booking this holiday?

On the pre-planned outings, ensure lunch & toilet stops (where relevant) are agreed before setting out. Ensure start times of outings are always notified the day before (worked well at Catamaran Hotel, Antigua, and Fox Grove Hotel, St Lucia; but not at the Fond Doux Hotel). Note that the minibus provided for the return airport transfer from the Fond Doux plantation did not have working seatbelts!


3. Did you feel that your holiday benefited local people, reduced environmental impacts or supported conservation?

Yes. I was very impressed by the quality and environmental knowledge of our guides.


4. Finally, how would you rate your holiday overall?

A great holiday, but I am only giving it four stars, not because of what was provided, but because the reality of the Caribbean islands does quite match the romantic expectations!
---
Reviewed on 30 Mar 2017 by Chris Fleckney
1. What was the most memorable or exciting part of your holiday?

Flying to Kaieteur Falls in Guyana, although, to be fair, so much of the holiday was memorable it is difficult to choose a single event.


2. What tips would you give other travellers booking this holiday?

Research what is going on when you have free time - in Tobago we went to a combined beauty pageant and calypso competition (part of the run-up to carnival) which was a great experience with local people (definitely not put on for tourists!)


3. Did you feel that your holiday benefited local people, reduced environmental impacts or supported conservation?

All our guides were outstanding and passionate about conservation. We stayed in small local hotels so we hope that benefited local people - all the places we visited showed environmental awareness.


4. Finally, how would you rate your holiday overall?

Really excellent and very well organised - everything went very smoothly. We had an itinerary that visited seven different islands and Guyana and, apart from
the inevitable waiting in airports, all transport arrangements worked well. Not necessarily the BEST holiday we have ever been on - we have been to many
wonderful places, and could not possibly choose one as being better than all the others, particularly as each holiday has had a different focus.

We did have two major issues with our tour operator, unfortunately, which have now been resolved more or less to our satisfaction. It did take the edge off our
enjoyment though:

1. Three weeks before we departed from the UK, our tour operator asked us for an additional £300 to cover two day trips, to Montserrat and to Barbuda, which were included in our itinerary. As we had already paid over £11000 in total for our holiday, we queried this, but paid up as we did not wish to miss these trips.

2. One of these was a day trip to Montserrat. Our tour operator had purchased the flights (not the local agent) and sent us our flight tickets. When we arrived at the airport we had to pay US$75 (for two of us) Antigua departure tax. When we returned from Montserrat, we were charged a further US$75 Antigua arrival tax
before we were allowed to board the aircraft. After our return to the UK, we queried this with Fly Montserrat, and apparently these taxes can be paid either
when the flights are purchased, or at check-in. We have the receipt showing that our tour operator paid for the flights, but neglected to pay the departure and arrival taxes when they were purchased, and neglected to tell us that we would have to pay these taxes (even though we had specifically checked with them where and when departure taxes were payable). This meant that not only had we paid an extra £300 for the trips before leaving the UK, but we had to pay a further US$150 on the day of our trip. Our flight to Montserrat was the first tour we did on our holiday, and this made us somewhat apprehensive on every other tour. Our tour operator have since refunded £300 to us, which we have accepted.

There were a few other niggles (such as there being no reduction in the quoted price when a full day's trip to the AsaWright Centre in Trinidad was removed
from our itinerary because of time issues, which would have cost over US$200). We have brought these to our tour operators attention, but we would have totally ignored them had it not been for the two issues mentioned above.
---
Reviewed on 27 Apr 2014 by Jacqui Smith
1. What was the most memorable or exciting part of your holiday?

Paddling in the sea in my wedding dress with my new husband on the beach at Nisbet plantation. In respect of the 2 islands we visited - the 2.5 mile challenge swim between St Kitts and Nevis. In Dominica - hiking to the boiling lake and all you got to see on the way/return


2. What tips would you give other travellers booking this holiday?

We tailor made our holiday, so work with your travel agent to ensure you can make the most of your time by staying in different areas. Nevis and Dominica are suited to active types and we wished we had had more time on both islands to explore more by foot, bike or sea.
In Dominica we were told many times that we needed a guide for certain hikes - sometimes this was true and sometimes not, so do your research and only pay for a guide when really necessary.


3. Did you feel that your holiday benefited local people, reduced environmental impacts or supported conservation?

Not overly benefitting local people, although we did make arrangements with local guides (where they were required) rather than always going through the hotel/B&B. In Dominica, the organisers of the canyoning trip had trained and employed local people. Nisbet Plantation was extremely well kept and they were working to preserve the palms that are under threat from a disease.


4. Finally, how would you rate your holiday overall?

Fantastic, just wish we had had more time on both islands.

---
Reviewed on 06 Jan 2014 by Jenny Campbell
1. What was the most memorable or exciting part of your holiday?

Very difficult to say as there was more than one. The whales put on a great display for us, and a huge rainbow curved along the coast while we were at sea. On Antigua we swam with rays, not included in the holiday, and a great experience. On the rainforest walk on St Lucia we were lucky enough to see the St Lucia parrot. We will always remember the open boat trip to the frigate bird colony on Barbuda for the squall that hit us on the return journey! Monsterrat was memorable for the huge effect the volcano has had on like there, and the flights on the tiny plane!


2. What tips would you give other travellers booking this holiday?

Travel light, be well organised, and be prepared for early starts.
The coastal walk on Dominica is only suitable for experienced walkers, it is rated as medium difficulty, we believe it is more challenging than that. Fortunately we are experienced walkers, but some sections were difficult. We had two very wet and slippery ascents and descents, and the boulder hopping on the beach was not for the faint hearted. The beach was only a couple of metres wide and the waves were fairly big, so we constantly had to watch where we put our feet and the sea. It is certainly not an option for inexperienced walkers. We tried to find more info on the walk before we went, but the site for the whole island trail was very sketchy.
Rescue in case of an accident would be very difficult.


3. Did you feel that your holiday benefited local people, reduced environmental impacts or supported conservation?

All the people we came into contact with were locals, so we were benefitting the local economy by providing them with work. Not sure how we reduced environmental impacts, as so many flights were involved.


4. Finally, how would you rate your holiday overall?

Very good, thoroughly enjoyed it, although it rained a lot, more than we anticipated. Slightly disappointed by the standard of accommodation in St Lucia and Dominica, but the staff in these places more than made up for this. Met lots of lovely locals who really added a lot to our experience.

---
Popular similar holidays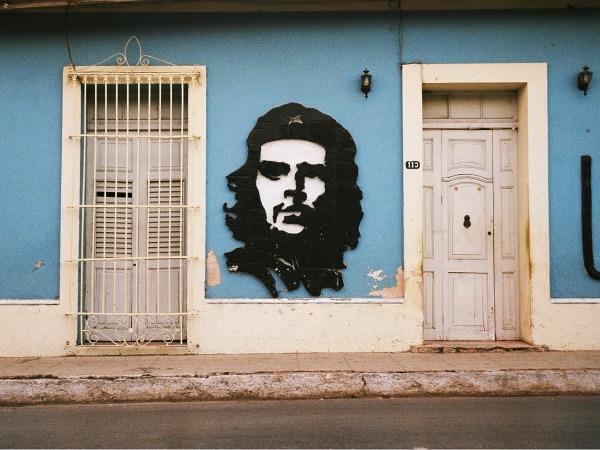 Go local in Cuba staying in friendly family B&Bs throughout
From £1198 15 days excluding flights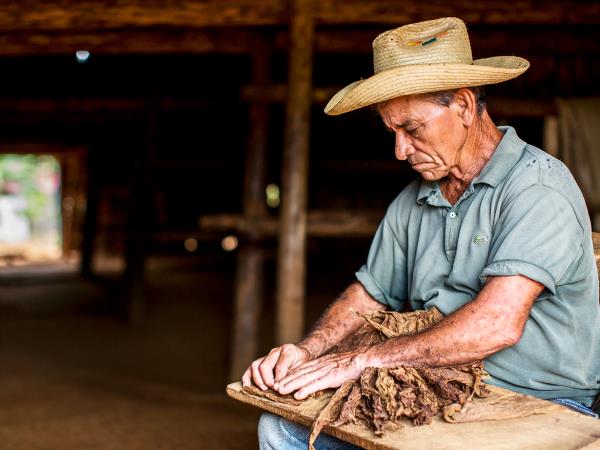 Immerse yourself in Cuban culture on this 8 day adventure
From US $680 8 days excluding flights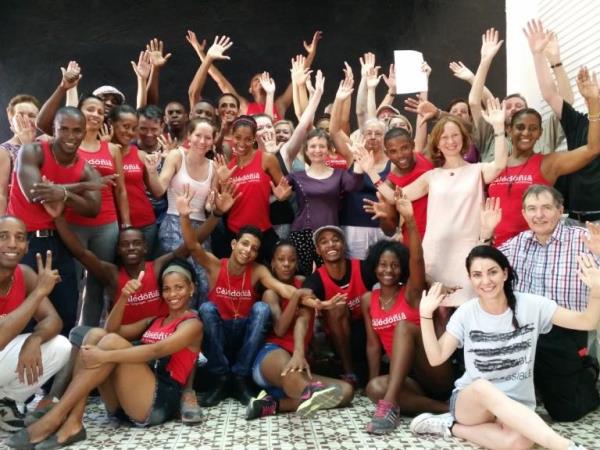 Salsa dance holiday of a lifetime in Cuba
From £1525 15 days excluding flights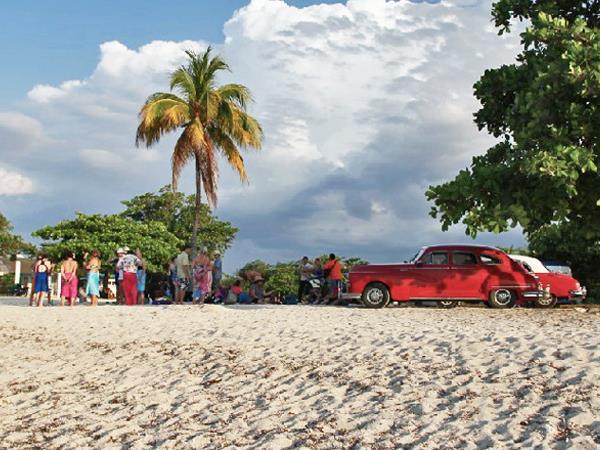 Authentic Cuba using guesthouses and local guides
From US $425 - US $490 8 days excluding flights