"A sublime five-day cruise of the Galapagos Islands - a chance to meet the legendary wildlife and also visit a few lesser-known destinations."
Highlights
Guided tour of Santa Cruz | Charles Darwin Research Centre | Punta Cormorant flamingo lagoon | Snorkeling off Floreana Island | Post Office Bay | Punta Suarez | Walking tour of Isla Lobos | Cerro Colorado Tortoise Centre | Seymour |
Description of Galapagos 5 day cruise, Ecuador
Get up close and personal with the wildlife that inspired Charles Darwin's world-changing research; snorkel turtles, sharks and tropical fish; walk alongside loveable giant tortoises, and cruise from place to place aboard a fully crewed yacht. Seriously, what's not to love about this fantastic Galapagos Islands holiday?

Arriving on Santa Cruz island, meet the Giant Galapagos Tortoises, unquestionably the archipelago's most famous residents, as they lumber slowly around their natural habitat, before boarding the yacht for lunch with your captain and crew. Later you'll visit the prestigious Charles Darwin Research to discover the fascinating scientific research and conservation efforts here, and learn more about the islands' incredible wildlife.

Sailing on to Floreana the next day, you can explore the well-known flamingo lagoon of Punta Cormorant, do a little snorkeling off the boat, and also visit Post Office Bay, to see the charming post box used by mariners and tourists for generations.

At Punta Suarez, watch the spectacular blowhole spurt water 20m into the air, wander huge bird colonies, look out for sharks, sea turtles and sea lions, before you move on to Isla Lobos. Walking across the island, you'll see huge numbers of frigate birds and blue-footed boobies, and visit a tortoise breeding centre.

And finally, finishing your Galapagos cruise on Seymour, you may get to see gigantic sea lions body surfing on the waves and using their immense strength to pull themselves out of the water.

The Galapagos Islands – one of those bucket-list destinations that are sure to result in memories to treasure.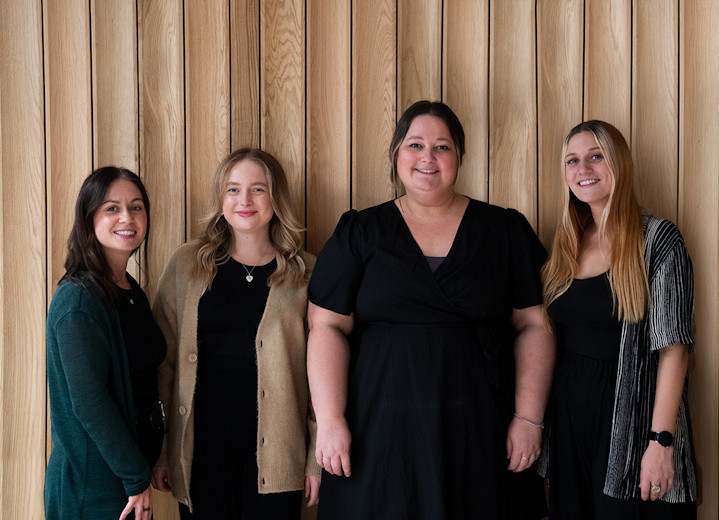 Departure information
This trip is only for tailor made departures throughout the year to suit your requirements
Responsible tourism
Responsible tourism: Galapagos 5 day cruise, Ecuador
Environment
The Galapagos Islands are a totally unique and fragile ecosystem which remained untouched for many years, giving rise to the amazing biodiversity that inspired Charles Darwin to create his theory of evolution. Yet this very uniqueness draws many thousands of visitors each year, putting increasing strains on the islands' natural resources. For this reason, the government instituted a park fee which you pay on arrival, which goes directly to fund conservation and research.
They also worked with with scientists, conservation experts, tour operators and the NGO Conservación y Desarrollo to create the Smart Voyager certification in 2000, which requires Galapagos boats to adhere to strict rules that aim to minimise their environmental impact. All the boats we use for the Galapagos Voyager itinierary are certified, except on rare occasions when all the certified boats are booked up.
Smart Voyager standards are based on 5 principles:
• Conservation of Natural Ecosystems - the tourist operation must support and promote conservation of the Galapagos National Park and the Marine Reserve.
• Lowering the Risk of Introduction and Dispersal of Exotic Species - the tourist operation must prevent the introduction of species from the continent to the islands and the dispersal of species between islands.
• Strict Control of Use, Supply and Storage of Materials - boat operators must plan and control the consumption, supply and storage of materials, taking into consideration the well-being of tourists, workers, local communities and the conservation of natural ecosystems.
• Integrated Waste Management - boats must follow a waste-management plan, including the reduction, reuse, recycling and adequate final treatment of disposal of all wastes.
• Commitment on the Part of the Tourist – visitors must be guided in their involvement in protecting natural resources and local cultures, tread lightly and collaborate with the island conservation programs.
Community
Smart Voyager also takes into account the social impacts of tourism and gives tour operators a way to support both the economy and the environment directly. Our aim is to improve the quality of life for local residents and employees of our operations as well as giving you the chance to help people and the wildlife while visiting the islands.
Smart Voyager standards are based on these principles:
• Company Policy - must have a management policy that includes compliance with national legislation and international agreements as well as Smart Voyager standards.
• Just and Proper Treatment of Workers - must increase the welfare and quality of life of workers and their families.
• Employee Training - All personnel involved with the tourist operation must receive environmental education and training.
• Community Relations and Local Welfare - must make a commitment to the welfare and socioeconomic development of the Galapagos Islands community.
• Planning and Monitoring – operations must be planned, monitored and evaluated, taking into consideration technical, economic, social and environmental factors.
We work with a local partner who is strongly committed to creating positive benefits for Ecuadorean people and believes that running a successful tourism business that employs 100% local people and local providers (guides, transport providers, restaurants, hotels, etc.) is one of the best ways to make a positive impact. All their guides are proudly born and raised locals whose knowledge really comes from having travelled throughout the country as they were growing up; those licensed to guide in the Galapagos National Park are native to the islands. They also educate the providers, their communities and visitors about ways to ensure the activities are sustainable and provide long-term stability. This leads to children completing high school and continuing to higher education and they have even assisted individuals, some of them ex-staff, to establish new businesses providing services for their tours.
Popular similar holidays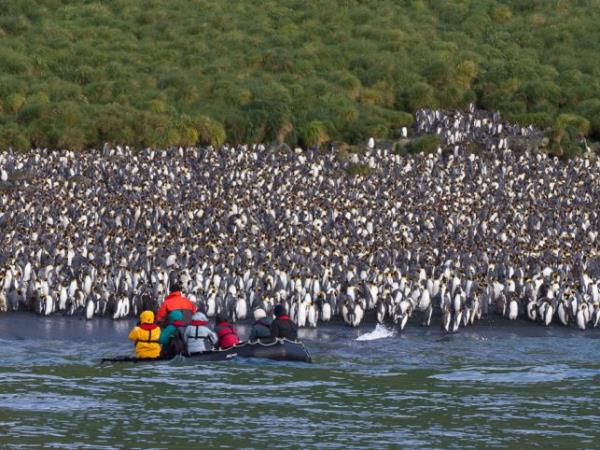 Wildlife voyage to the Subantarctic inc Macquarie Island
From US $7000 - US $7750 13 days excluding flights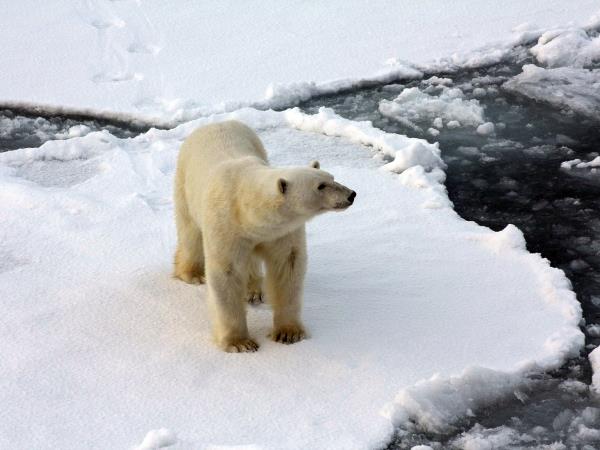 Encounters with glaciers, polar bears and icebergs
From £2799 - £5899 8 days excluding flights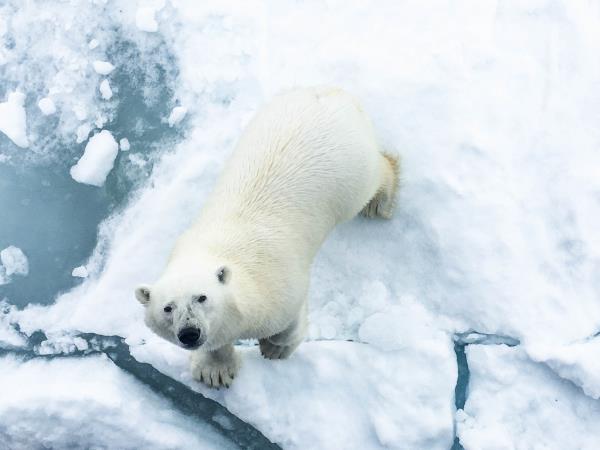 A wildlife focused specialist led Arctic safari in Svalbard
From £7195 - £9495 11 days excluding flights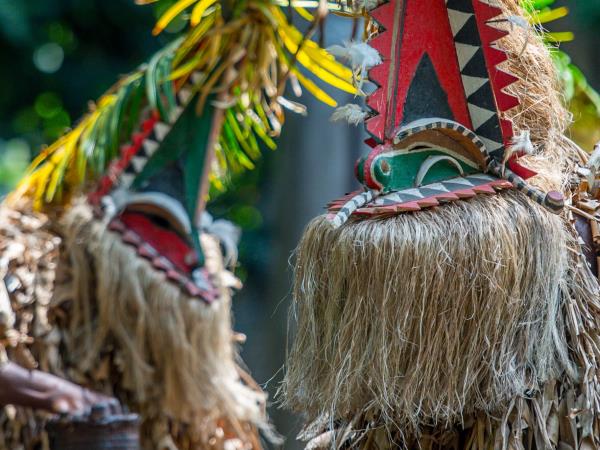 Explore idyllic islands of the South Pacific inc Vanuatu
From US $5495 12 days excluding flights