"Six days of self guided walking, inn to inn, through Cyprus' most beautiful scenery, from the Troodos Mountains to the coast that Aphrodite loved."
Highlights
Kakopetria | Optional: Madari Circular Walking Trail; combination of Artemis and Caledonia Waterfall trails | Platy Valley walk to Kelephos medieval bridge| Xeros Potamos Valley | Paphos Forest | Panagia village | Panagia to Lasa | Evretou Valley to Droushia | Akamas Panorama route | Aphrodite's Baths cave
Description of Cyprus inn to inn walking holiday, self guided
Enjoy six days of long walks on this self guided inn to inn walking holiday in Cyprus. Discover the beautiful landscapes of the Troodos mountain range, walking through valleys, shady forests, orchards and old stone villages. You'll pass medieval bridges and ancient painted churches and finally reach the coast at Akamas, where Aphrodite loved to swim! The walks are an average distance of 19km and range from sea level to 2,000m, which is as high as it gets in Cyprus.

There are two walks in the Troodos Mountains and you have a choice of routes: the Madari circular walk, the Artemis walk, a walk that combines sections of the Artemis Trail and the Caledonia Waterfall walk, and the Shaded Platy Valley to the Kelephos medieval bridge walk.

After that, there are four days of inn to inn walking from rural Paphos (Trachypedoula) to Akamas, passing through some of Cyprus' most beautiful scenery and a huge range of habitats, from olive groves to vineyards, juniper and pine forests, so you discover the island's wealth of flora and fauna. If you're lucky, you might spot moufflon and griffon vultures.

Enjoy overnight stays in lovely old stone villages: Kakopetria, Trachypedoula, Panagia, Lasa and Droushia. Visit the World Heritage listed Troodos painted churches and stop off at a winery on one of the walking routes.


If you would like some help or advice, or just want to discuss your ideas for your next trip, do give us a call.
Departure information
This trip can be tailor made throughout the year to suit your requirements
Responsible tourism
Responsible tourism: Cyprus inn to inn walking holiday, self guided
Environment
Wildlife: We love to share our beautiful island with Cypriots and visitors alike. Our efforts to present Cyprus wildlife in order to educate people about it go back to 2002, with the production of a trilingual website with extensive information on the flora and fauna of Cyprus (thousands of relevant photos and info on nearly 400 bird species, 30 mammals, nearly 400 selected plant species and 50 mushroom species, as well as the reptiles of Cyprus). Furthermore a number of flora and fauna photos are shared regularly through social media (more to remind people of the richness of our island).
Where possible, we design our travel packages with the intention of enriching our clients experience by taking them through places where it is possible (but never certain) that they will spot very local wildlife. Travellers have the possibility to spot moufflon (a shy, local wild sheep subspecies that resides in Paphos Forest) as well as griffon vultures in Xeros Potamos Valley. We provide instructions on the best and most responsible ways to view any wildlife we encounter.
Buildings : We cherish our rich cultural heritage and make a best effort to use traditional buildings for accommodation, provided they have all necessary infrastructure, permits and insurance. We use such buildings in Kakopetria, Trachypedoula, Panagia and Lasa villages, in other words in five of the seven overnights of our customers. We value the local architecture that uses locally found materials, and we believe our clients value it too. Besides the fact that using these buildings adds authenticity to our trips, these renovated buildings increase the cultural wealth in our lives and we like to promote them because the use of locally found materials in building construction is as a rule good for the environment in general.
Community
Friends & Neighbours
In the specific package we include Cyprus dinner in two accommodations in two small villages where there is no other choice really. At the same time, those dinners are prepared and served by locals, and this adds another degree of authenticity and character to the experience of travellers, who have the chance of tasting home cooked food in small villages on the island of Cyprus. In other places where there are more choices, we prefer to encourage travellers to explore the local communities and benefit a larger number of locals by spreading their spending. This interaction and financial benefit gives an incentive to the wider community to conserve their heritage. When we use taxis (especially long distance) we make a best effort to use locals instead of professionals living in the cities because we like to support the local, rural economy.
Local crafts and culture
Our services are about authentic experiences, and cultural heritage is one large element of these. Local cuisine is a living component of our cultural heritage, reflecting the intermixing of a number of civilisations that came to the island. We encourage visitors to try the local cuisine (including halloumi, the Cyprus cheese), because we consider it of high quality. We encourage travellers to visit at least one rural winery (this is relatively easy to do in the village of Panagia and Kannaviou) since the island has a long wine history and indigenous grape varieties not found anywhere else (like Xynisteri, Maratheftiko and Spourtiko). Such visits in turn benefit the wine makers and provide them an incentive to continue to cultivate the ancient vineyards and produce quality wine. We encourage travellers to visit many attractions on the itinerary, including remote chapels, watermills, medieval bridges, picturesque villages and even ancient trees, as it greatly enriches their experience and may also benefit the local communities.
The walking route passes (on two consecutive days) from the village of Phiti, renowned for the production of vividly coloured weaved cloth. Walkers may have the chance to visit the local museum and buy relevant produce.
Popular similar holidays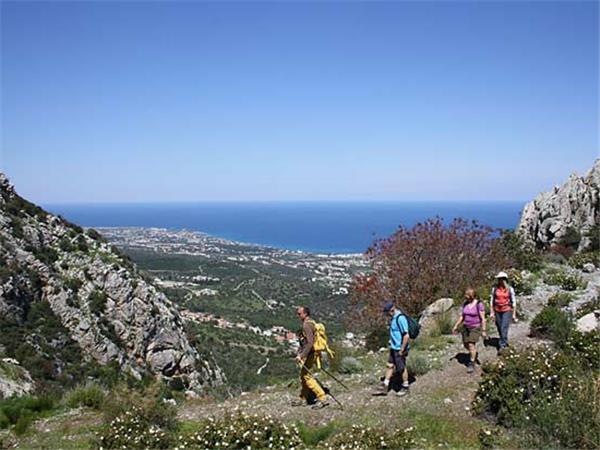 Varied walks amid rugged scenery and superb archaeology
From £799 - £1199 8 days including UK flights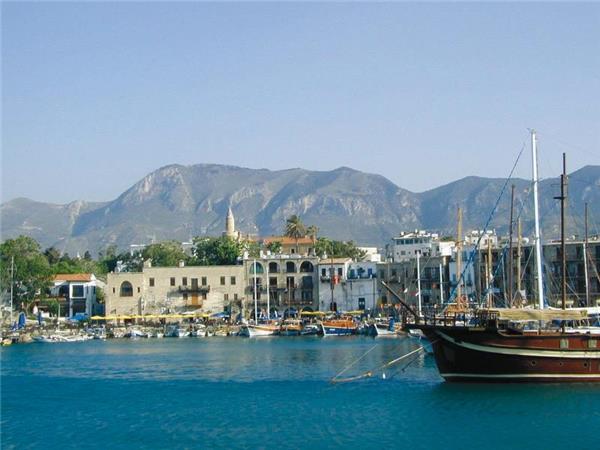 Introductory walking holiday Northern Cyprus
From £845 - £1135 8 days including UK flights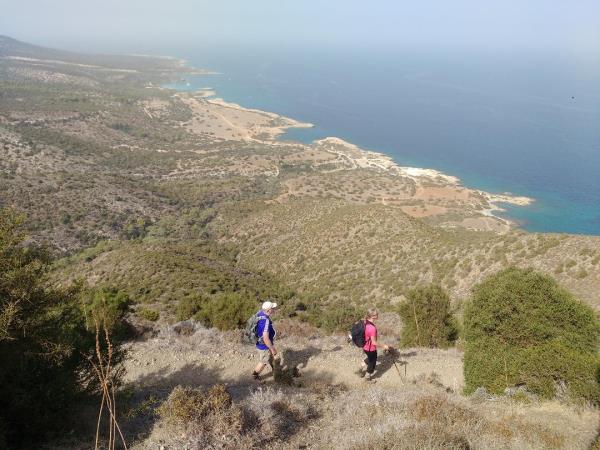 Discover Cyprus from Troodos to Akamas, short walks
From €520 - €820 7 days excluding flights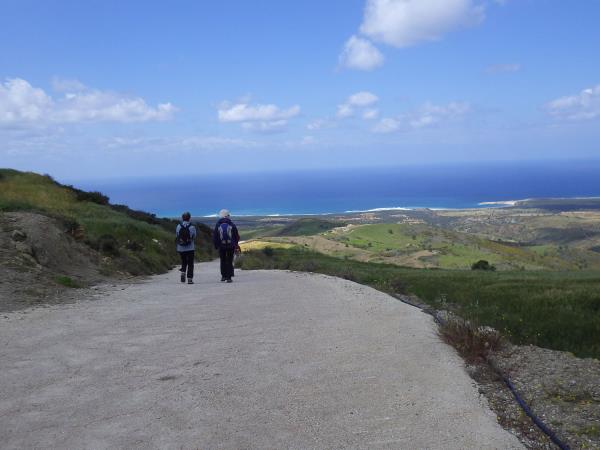 Guided short walks from Olympus to Akamas
From €820 - €960 8 days excluding flights