Tanzania off the beaten track safari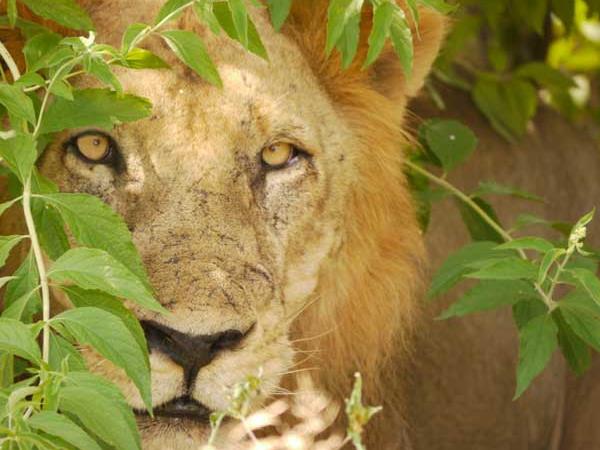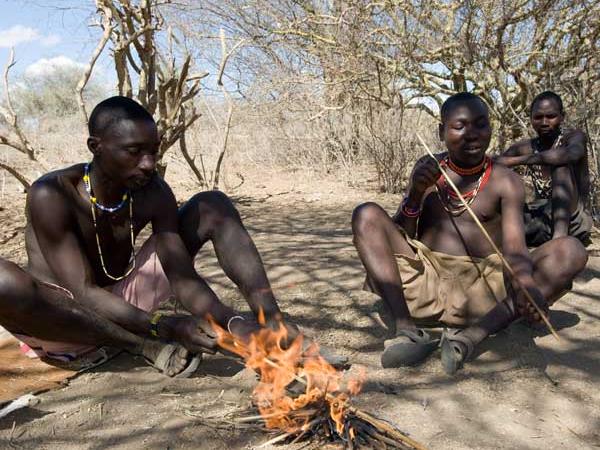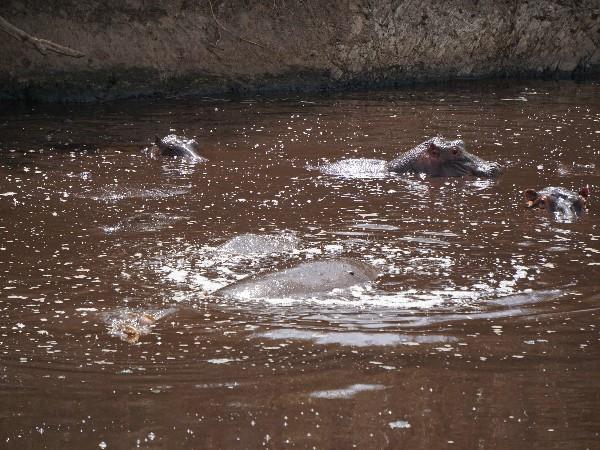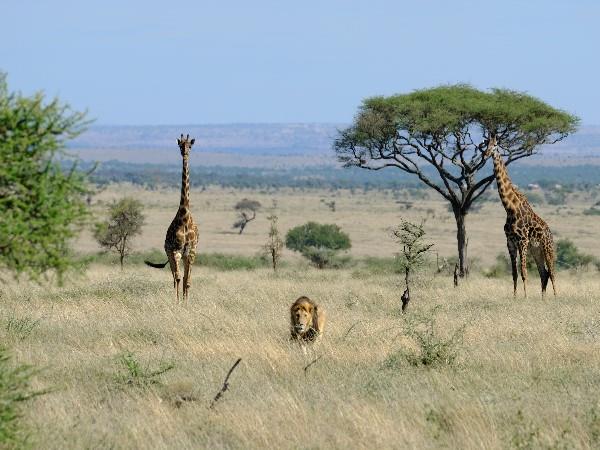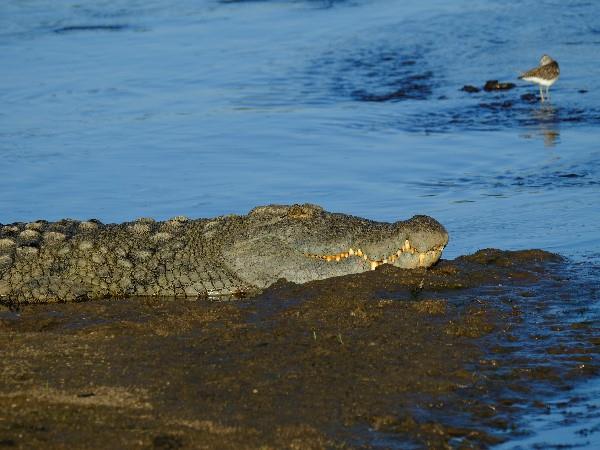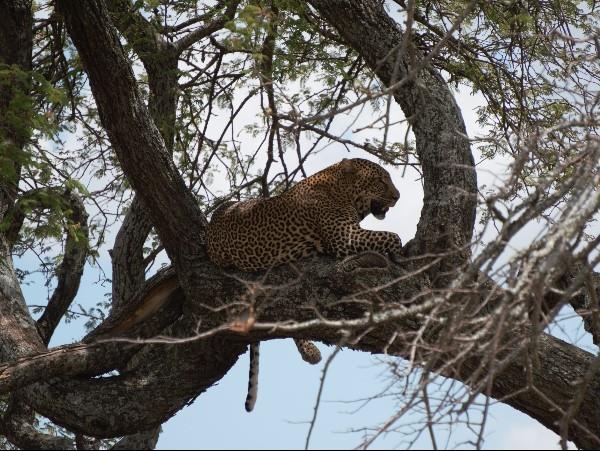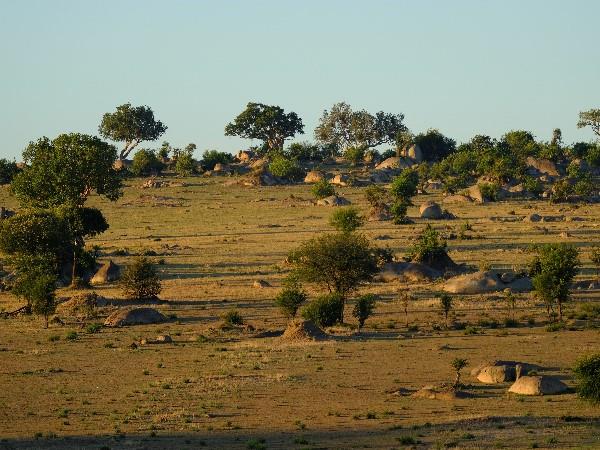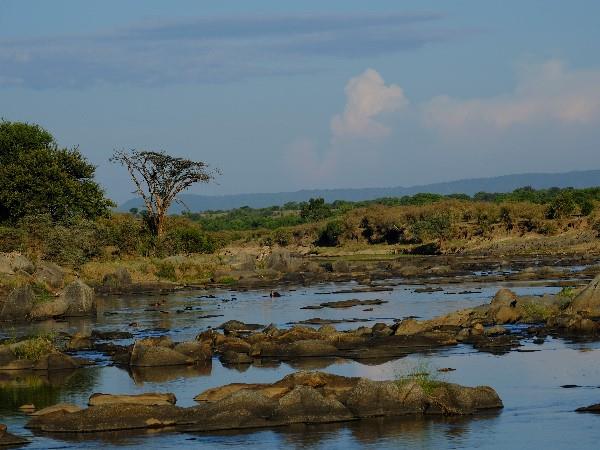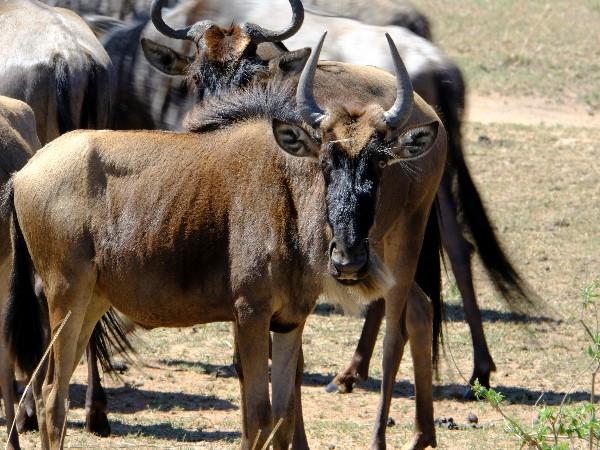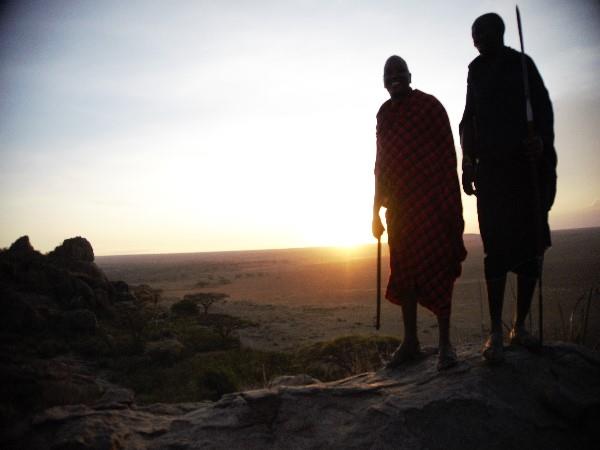 Description of Tanzania off the beaten track safari
Been on safari before? Want something a little different, off the beaten track? This is a safari for you! We will take you to remote Tanzania, to Ruaha, Katavi and Mahali, a region of vast plains where huge herds of elephant and buffalo roam. And this area is remote enough that you will have these sights all to yourself! It's not just the game drives here, but the dhow ride to your camp at Lake Tanganikya where you have an opportunity to spend a couple of days with a group of wild chimpanzees.

Starting in Ruaha, this park is full of dramatic landscapes, landscapes including savanna, wooded hills and centuries-old baobab trees. This is raw Africa, a true wilderness where you'll see giraffe, elephant, zebra and buffalo in abundance, and whose waters support hippo and crocodile. Lovers of big cats will thrill to the sight of lion, leopard and cheetah, and there are good chances of spotting wild dog.

From here you move to Katavi National Park. This is an area this so remote, few people have had the chance to visit. With 3 days here you get the chance to truly experience this amazing unspoilt region. Your safaris will centre round the all-important water sources, where hundreds of animals gather to drink, while lions and hyenas watch, biding their time. This is a great place to watch hippos gathering in groups of up to 200 in water pools.

Your final stop is Lake Tanganyika. Enjoy relaxing a dhow cruise to your camp. Here your highlight will be the opportunity to observe chimps in the wild. It is a rare privilege and once you'll enjoy not once, but twice on this amazing holiday.

All you camps are small and although simple in style and rustic in nature they are comfortable and welcoming. This is a very special safari in some unique spots in Africa. It'll be hard to beat this one.
Price information
Departure information
This trip can be tailor made throughout the year to suit your requirements
Holiday information
Dietary requirements:
We can cater for vegetarian and vegan diets.
Responsible Travel
As the pioneers of responsible tourism, we've screened this (and every) holiday so that you can travel knowing it will help support the places and people that you visit, and the planet. Read how below.
Planet
The company that organises this holiday is a multi-award-winning responsible travel company. They try to ensure that nothing they do at home (in UK) or abroad compromises the environment or wildlife or exploits people. They believe in ensuring that travellers are well-informed, as an informed traveller tend to be a more respectful and sensitive traveller. They also believe in giving back to the country, people wildlife and environments which are affected by tourism. Tanzania as a country, brought into law that single use plastic bags will be banned as of June 2019 and that producers and suppliers must dispose of their stock responsibly by that date.

We use 2 companies on the ground in Tanzania for this holiday. The first one wants to build a sustainable future where communities and wildlife thrive together across conservation areas, safeguarding nature for the next generation. They strongly believe that the sustainability of East Africa's wildlife and habitats depends on four key actions: securing land for conservation, protecting species and their environment, providing tangible benefits to the people who live alongside wildlife, and educating the next generation of Conservationists.

In association with the Land & Life Foundation, they operate the Wildlife Warrior Programme. Passion for wildlife conservation cannot exist without knowledge about wildlife. They have made a commitment to educate the next generation of conservationists, to build a passion for wildlife in Kenya's and Tanzania's key conservation areas and to inspire the communities they work with to conserve East Africa's wildlife for generations to come.

They are actively involved in the Human-Elephant Conflict Mitigation Programme in the Randilen Wildlife Management Area of Tanzania. Randilen covers 315km² of the north-eastern arc around Tarangire National Park. Elephants frequently leave Randilen and Tarangire National Park to raid crops grown in the villages north of Randilen. This risks not only the livelihoods of local farmers, but also the lives of the elephants themselves, as people often target them with spears to protect their crops. This often creates a negative attitude towards wildlife and conservation among the villagers hence the necessity for this Programme. The company support their local partner, Honey Guide Foundation, to run the Human-Elephant Conflict Mitigation Programme. The Programme focuses on reducing human-elephant conflict through methods of crop protection for local landowners. They are helping to provide a toolkit for farmers that deters elephants from raiding. This toolkit helps to scare off an elephant before it raids crops, preventing dangerous conflict between them and the farmers.

The other company we use on this itinerary support the idea that the company was born from the love of the environment that sustains it and therefore they are responsible to also protect it. They work on three main areas of focus; Conservation, Education and Health. Our in-house team work alongside our camp folk to run initiatives of our own, as well as use our influence to generate awareness and support for projects that are strongly aligned with our core values. They understand that without an active involvement in conservation and community improvement, as well as a commitment to sustainable management of Tanzania's wonderful wildlife and habitats, children won't have the same pleasure and privilege currently experienced by those in the region.

Human-wildlife conflict, poaching, and the illegal bushmeat trade are all sad realities in the parks where we operate and so in response to this, they support conservation organisations that focus on protecting wildlife species that are at risk from human encroachment. They run beekeeping projects and have set up tree nurseries and tree planting initiatives. Their composting project teaches better agriculture practices and they also make annual donations towards village easements and are constantly on a quest to reduce our own waste in their camps.

Unfortunately, communities have strained relationships with neighbouring wildlife. Alongside the tour operator's alternative livelihoods training, wildlife monitoring, and 'Watoto Go Wild' Programme, they help run campaigns to change minds and encourage local ambassadors and young leaders to stand up for their wildlife, environment and national heritage.

The issue of plastic usage is a very important worldwide conversation. The operator is committed to reducing their single-plastic usage across all of their operations and are working towards being single-use plastic free in the not too distant future. So far they have banned single-use plastic from their cars and camps. From the moment they welcome a guest on safari with them, they are given a stainless-steel water bottle, which they can then refill with filtered drinking water from glass dispensers in the main mess area of their camps. During game drives, they recycle wine bottles from their camps and fill them with filtered water for your time in the bush and ensuring the use of plastic bottles in their camps is non-existent.

They have absolutely no straws in their camps and have replaced cling film with re-usable containers to keep food fresh. In camp, they provide guests with amenities like shampoo, conditioner, and lotions. These are all stored in refillable aluminium bottles and are all natural and organic – so very gentle on the fragile ecosystems where they operate.

Finally, over in the camp kitchen, the team are working hard to reduce all plastic packaging used on items going into the camps. At the moment all veggie and dry goods are delivered to camp in cardboard boxes, wrapped in newspaper or brown paper. All the rice, sugar and flour are delivered in large hessian sacks and stored in air tight containers in the kitchen. The last remaining issue they have is the safe transportation and storage of meat, but we are looking at ways in which we can do this without needing to use vacuum packed plastic.

The UK head office has a good policy of recycling, reducing and re-using (electricity, paper, plastic etc). They also buy only fair-trade goods such as tea, coffee, and use biodegradable detergents etc. They also make a point of buying only top eco-rated equipment (e.g. monitors).

For every person that travels with the company, it plants trees through The Travel Forest initiative. Depending on where they plant and the requirement of the specific area, they plant either indigenous trees or a mix of indigenous and non-native species. Planting non-native seedlings may seem counter-intuitive but doing this can often help any remaining indigenous forest from being cut down (e.g. for fuel) as some non-native trees grow much more quickly than indigenous types. They particularly aim to save ancient or older indigenous forest, through offering an alternative option for fuel requirements of local communities. In addition to this benefit, their Travel Forest initiative helps with such things as planting for water-course retention, soil erosion, shade and even food – all depending on what is planted and where. They have planted almost 100,000 trees to date in various degraded locations including the Andean mountains in Peru, northern Tanzania and Malawi. This has always been done in conjunction with the local communities who plant and then tend the seedlings. Trees are far more important to the health of this planet (and us) than many people imagine. This global Travel Forest initiative can and does make a big difference.

As part of our commitment to the environment we have a programme to plant trees in Tanzania, Malawi, Peru etc. through the company's foundation. This was set up to help alleviate poverty, conserve endangered wildlife, and protect earth's environmental diversity for the benefit of us all. All the projects have a link with tourism in some way, and many benefit the wider world as well as local people, through conserving areas of natural beauty. We don't just look overseas when considering the environment, even at the office the team planted tress in the fields surrounding the buildings to celebrate the company's 21st birthday in 2019.

As a company we think about our partners overseas carefully. The company ethos is to use properties around the globe that have a similar ethical stance to ourselves. If they can use local suppliers for their provisions, be it food or furnishings then they do, and all offer a variety of menus including vegetarian and vegan/plant-based options. Our partners support the use of solar/renewable energies, and many are looking at ways of switching their current supplies to more eco-friendly options in order to be more efficient. The use of solar, water and air are options in use or being explored, as well as grey water run offs. Energy efficient appliances and practices, card operated in room lighting, low energy bulbs, and a change in laundry practices, are all in operation, and show just a few of the initiatives used. Our partners also use local staff within their properties. Many live on-site in seasonal properties for example reducing the travel emissions of the company, many come from the local villages and communities surrounding the properties. This includes everyone from house keeping to management and the guides that are from the locale.

Due to the nature of the holidays provided by the company, it is impossible to eliminate all flights but where possible we use the minimum flight hours an itinerary can operate with. The packages we have on offer include rail portions in some areas, which keep emissions low, many walking options and shared transportation.


People
In terms of information, all travellers are given guidelines on Travelling with Respect, which includes advice on cultural aspects of your travels as well as protecting the environment. For any community-owned or run project, they also have a Community Tourism Information sheet for travellers to help explain how to get the best from the experience, and what to expect (good and bad). For trekkers, the company have a Porter Policy in place, a copy of which is given to clients. They are also have a Responsible Wildlife Viewing guide too. For anything more specific, e.g. rules about visiting gorillas, this information is also given to clients. In addition, they offer more information about the native people and cultures in a destination country, which all adds to a traveller being more aware.

The company works with partners on the ground in each destination, and only uses local guides. They also primarily promote locally owned services (hotels etc). They have eco-rated about 300 properties worldwide which they work with closely, so they are very clear which accommodations have good environmental and social responsibility credentials. This information is used to ensure that any traveller wanting to ensure they are really making a difference, can choose between one property and another on eco-issues.

Our first partner work with the Land & Life Foundation who provides medical supplies and equipment, free medical camps and staff capacity building, addressing the core priorities of healthcare in the Maasai Mara. For six years, they have supported the Aitong Health Centre in the Masai Mara, providing much-needed supplies and holding free annual medical camps open to the Maasai population in the area. At a recent medical camp in partnership with Oasis Health, Kicheche, Safarilink Aviation, Saruni and NHIF, over 1,200 people were treated. The three-day medical camp was attended by 6 volunteer experts from Oasis Health (a Trauma & Orthopaedic surgeon, a General Surgeon, a General Practitioner, a dentist, an Obstetrician/Gynaecologist, a paediatrician and a Nurse). The camp focused on screening for cervical cancer, HIV/Aids and diabetes as well as general medical orthopaedic consultations, dental work and paediatrics.

Our second partner also believe that Tanzania's children have a vital role to play in the preservation of its wild places, and believe that it's not only right, but imperative that they experience the magic of their own natural heritage in order to feel invested in keeping it safe for future generations. As part of our Initiatives they run our 'Watoto Go Wild' programme where they welcome local school children into their camps. Working with local schools we identify top performing students to join them and give them the chance to learn first-hand the type of career opportunities in tourism, as well as have a few wildlife lessons from our experienced guides during a game drive. For many of them it is their first time in the park, and to see wildlife up close, and without the complication of conflict which is often the case when wildlife enters villages surrounding the National Parks.

Like our first partner, the second one is working to improve basic healthcare resources in some of the remote villages that the staff call home. They partner with a home, The Plaster House, in Arusha that enables children from all over Tanzania to receive and recover after corrective, orthopaedic, plastic surgery and neurosurgery, as well as rehabilitative post-op care. They link up with The Plaster House by running outreach programs in communities near their camps. Sadly, many children with disfigurements are hidden from society by their families. They are helping bring them out into the open and bring them to The Plaster House for care.

They support rural village clinics with essential medicines, access to child vaccinations, and mosquitos' nets for needy families in cut-off communities, and much more. One extra patient bed can make the difference between a woman giving birth in the clinic or going back home. A treated family mosquito net can dramatically reduce the chance of malaria among children. They work with local clinics to run outreach programs and take valuable health services to the more marginalised and vulnerable members of the community. They also promote health education, running awareness campaigns to spread health education and equip communities with the knowledge to protect themselves against common health challenges. Doing this has a far-reaching impact and goes right to the root of mainly common but avoidable health problems. Basic sanitation, proper and safe water use, postnatal care and child nutrition, are just some of the topics covered.

Both companies, using their partnerships with well-established conservation organisations in Tanzania's wild areas, they help organise and fund internship opportunities for determined and conservation-minded young Tanzanians. Placed in the field, they learn how NGO's work, and benefit from practical experience. Whether it's designing school water management systems, setting up village film nights, and assisting with beekeeping groups and birdwatching activities there is a lot to keep them busy and get them inspired to do more to protect local wilderness areas.

The company backs a charity with funds and administration. This is a registered UK charity whose principle aim is to relieve the poverty of indigenous communities in areas outside of the UK which are affected by tourism. The charity backs poverty alleviation, education, cultural preservation and conservation projects within these regions. It has backed schools, clinics, micro-business projects and more. It is a charity we encourage our travellers to donate to if they would like to give something back.
Popular similar holidays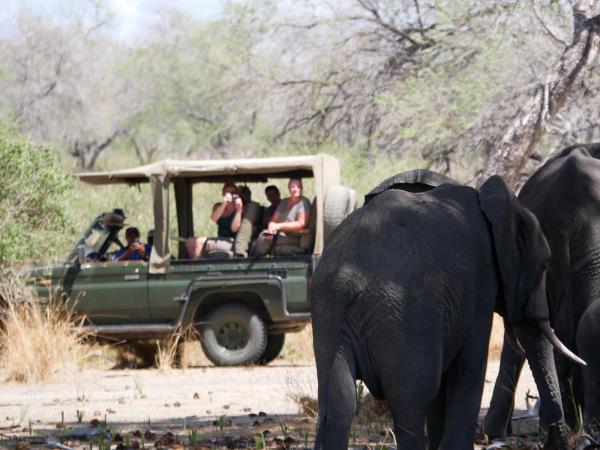 From £3250 10 days excluding flights
Off-the-beaten track safari experiences & paradise beaches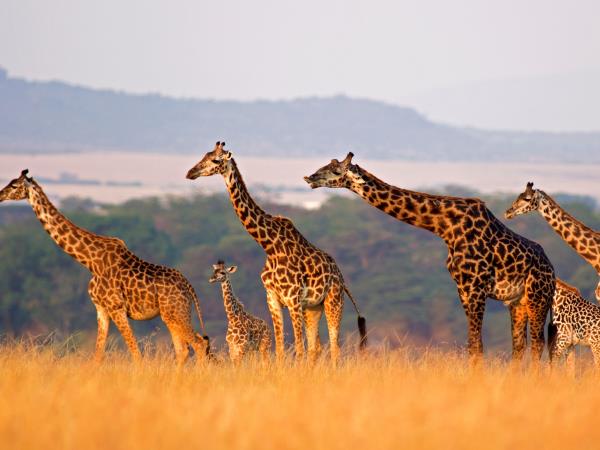 From £5050 13 days including UK flights
Selous safari then relax on beautiful Zanzibar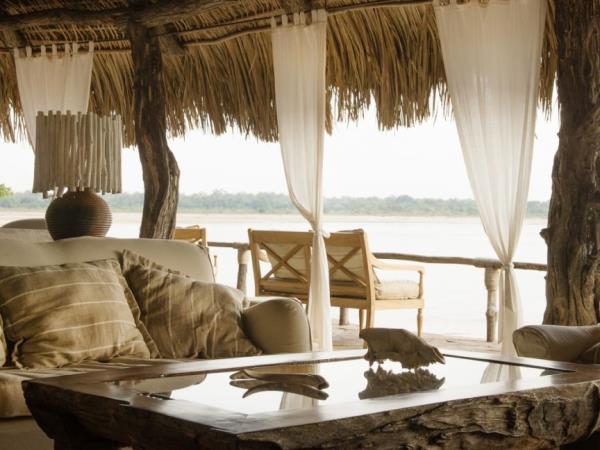 From £7160 - £8730 11 days including domestic flights only
Safari in remote wilderness, relax on white-sand beaches