Description of Kruger & Swaziland safari, South Africa, tailormade
This is a wonderful itinerary combining excellent game viewing in Kruger, Timbavati and Mkhaya Reserves, with sightseeing in the Blyde River Canyon region and a chance to get an insight into traditional Swazi culture.

Self-driving means you have the chance to stop and look at a variety of things that interest you and you can extend the trip if you want more time to explore this fascinating area. Guided game viewing is included at Gomo Gomo and in Swaziland.

Kruger National Park
Kruger is of course one of Africa's most famous National Parks, and with good reason. It is perhaps the longest established conservation area in Africa and encompasses a vast area of wilderness. There is good game viewing here both in the public and private areas and we will visit both categories on this trip.

There is a good chance of seeing all the major South African animals here including the Big Five - Elephant, Buffalo, Rhino, Lion, Leopard - as well as antelope, monkeys, giraffe and 100s of species of birds.

Timbavati is a private reserve adjoining the central region of the park. The animals know no boundaries between the public and private areas, but the private areas are for the exclusive use of those visitors staying at Timbavati. Our stay within the reserve is at Gomo Gomo, a bushveld retreat overlooking the Nhlaralumi River on Timbavati's northern boundary with Kruger. Gomo Gomo is shaded by gnarled Jackalberry and weeping Boerbean trees, where we stay in luxury tented accommodation. It has a romantic atmosphere of the Africa of old as the hurricane lamps are lit and the night air is filled with the sounds of the wild. We take game drives here in Timbavati before crossing into the public part of Kruger National Park for more game viewing and a night at one of the park chalets.

Swaziland
The Kingdom of Swaziland is a landlocked independent country, about the size of Wales. The country has a diversity of terrain within its mountainous borders. The Swazi people are descendents of the Nguni who arrived here many centuries ago from central parts of Africa. They have their own cultural identity and strong traditions. On our visit to this scenic country we make a point of visiting a typical Swazi village and market as well as spending some time in one of the country's game reserves.
Day-by-day itinerary
| | |
| --- | --- |
| Day 1: | Pick up car on arrival into Johannesburg Airport, drive to the Kruger area and Gomo Gomo Lodge in Timbavati Reserve (approx. 6 hours). If you arrive in time you can take an afternoon game drive (in lodge vehicle with guide). (FB) |
| Day 2: | Gameviewing based at Gomo Gomo. (FB) |
| Day 3: | Travel through to Hazyview via sightseeing on the Panoramic Route. (B) |
| Day 4: | Head into Kruger National Park, gameviewing on your way to Berg-en-Dal restcamp, arriving late afternoon. When at the camp an open vehicle game drive or guided walks can be booked at reception. (RO) |
| Day 5: | Leave Kruger at Malelane Gate and travel south to Swaziland. You may want to allow time to explore the excellent Swazi Matsamo village at the border, before entering Swaziland. Please ensure you arrive by 16:00hrs at the pick-up point to enter Mkhaya Game Reserve. (FB) |
| Day 6: | Day's game viewing at Mkhaya in lodge vehicles with a guide. (FB) |
| Day 7: | Leisurely drive back to Johannesburg to drop off your hire car and catch flight home or onwards. (B) |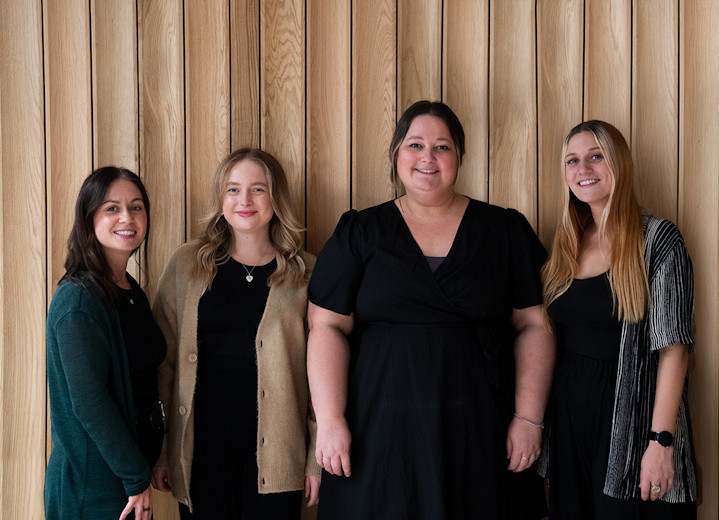 Departure information
This trip can be arranged on a tailor made basis for 2 or more people at other times. This trip can be taken at any time of year. From October to March, Natal and Mpumalanga are hot and rainy. From April to September it is warm and dry.
Holiday type
Tailor made holidays
This trip can be tailor made to create a unique holiday for your individual requirements by travel experts with intimate knowledge of the destination. It is a more luxurious trip that will suit those who enjoy immersing themselves in new cultures and environments before relaxing in comfort. As this trip can be tailor made it would be helpful if you could you provide the following information: rough budget per person (stating with or without flights), your address and postcode, contact phone number, preferred date of travel, length of trip, number of passengers, preferred countries and areas within those countries, specific interests & type of accommodation.
Responsible tourism
Responsible tourism: Kruger & Swaziland safari, South Africa, tailormade
Mkhaya Game Reserve is Swaziland's Refuge for Endangered Species. It is entirely staffed by Swazis from local villages, and also runs a very effective anti-poaching unit. It is an excellent conservation project backed by the local people. All clients are advised about how to travel respectfully with a guide to responsible travel, and the company backs a charity which promotes poverty alleviation and conservation in areas affected by tourism.

The company that organies this holiday is a multi award-winning responsible travel company. They try to ensure that nothing they do at home (in UK) or abroad compromises the environment or wildlife or exploits people. They believe in ensuring that travellers are well-informed, as an informed traveller tend to be a more respectful and sensitive traveller. They also believe in giving back to the country, people wildlife and environments which are affected by tourism.

In terms of information, all travellers are given guidelines on travelling with respect, which includes advice on cultural aspects of your travels as well as protecting the environment. For any community-owned or run project, they also have an community tourism information sheet for travellers to help explain how to get the best from the experience, and what to expect (good and bad). For trekkers, the company have a porter policy in place, a copy of which is given to clients. They also publish a responsible wildlife viewing guide too. For anything more specific, eg rules about visiting gorillas, this information is also given to clients. In addition, they offer more information about the native people and cultures in a destination country, which all adds to a traveller being more aware.

The company works with partners on the ground in each destination, and only uses local guides. They also primarily promote locally-owned services (hotels etc). They have eco-rated about 300 properties worldwide which they work with closely, so they are very clear which accommodations have good environmental and social responsibility credentials. This information is used to ensure that any traveller wanting to ensure they are really making a difference, can choose between one property and another on eco-issues. They also promote community-owned projects and services where applicable and possible. Indeed they were instrumental in setting up two community-owned ventures in Tanzania and Peru.

The company backs a charity with funds and administration. This is a registered UK charity whose principle aim is to relieve the poverty of indigenous communities in areas outside of the UK which are affected by tourism. The charity backs poverty alleviation, education, cultural preservation and conservation projects within these regions. It has backed schools, clinics, micro-business projects and more. They are currently raising funds for 9 different grassroots projects in nine different counties, which travellers are encouraged to donate to if they would like to give something back. Every person that travels with this company automatically has their flights carbon offset. This is done through The Travel Forest, a project of registered charity, the charity foundation. The Travel Forest plants indigenous trees to offset the carbon emissions produced when you fly on holiday. Whilst this is the primary motivation for planting the trees, the project also works as a poverty alleviation scheme and also aims to combat environmental degradation

The UK head office has a good policy of recycling, reducing and re-using (electricity, paper, plastic etc). They also buy only fair trade goods such as tea, coffee, and use biodegradable detergents etc. They also make a point of buying only top eco-rated equipment (eg monitors).
2 Reviews of Kruger & Swaziland safari, South Africa, tailormade
4 out of 5 stars
---
Reviewed on 18 Aug 2010 by Bob Mudd
1. What was the most memorable or exciting part of your holiday?

Seeing a pack of nine wild dogs. Getting so close to some of the other wildlife. Seeing Humpback whales breach. The animals and birds.


2. What tips would you give other travellers booking this holiday?

Amazulu Lodge being on the road is too noisy and so ask for a back room. Otherwise, do it.


3. Did you feel that your holiday benefited local people, and minimized impacts on the environment?

Yes since we stayed at lodges which employed all local people.


4. Finally, how would you rate your holiday overall?

Better than expected and lived up to all our hopes

---
Reviewed on 21 Oct 2006 by Eugene and Debs Gribbon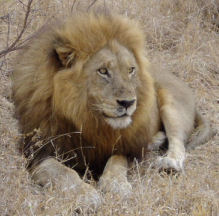 We knew that the trip would be pretty special a) because we had been planning it for ten years to celebrate our 40th Birthdays and b) because it was a once in a life time dream. The trip surpassed our expectations tenfold. In our wildest dreams we couldn't contemplate or imagine the experience we would or could hope to achieve on this trip. It was amazing from beginning to end.

It was hard for us to comprehend that these animals were in their natural environment and we were there encroaching on their territory, almost intruding if you like. We found the whole thing surreal. Unless you are there no one can appreciate that an elephant will walk across in front of your car and all you can do is stare in awe at the magnitude of its stature.

We both have a love for domestic and wild animals alike, but we fail to believe that even if you didn't share a natural love for animals you wouldn't enjoy the experience of an adventure like this. Everyone should do a trip like this in their lifetime - it would be very humbling. Not only is it an education, but it is rewarding as you learn about the animal world first hand.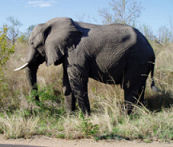 Our guides were very helpful in all places, especially Thulani in Mkhaya. It was endearing to spend time with someone that was full of passion and enthusiasm for his job and the love that he has for the animal kingdom. His knowledge of the animals, their lifestyles, flowers and fauna was immense. He also had a wicked sense of humour.

If there is a 'piece of heaven on earth' then Mkhaya was it. The only bad thing I can say about it is we were not there long enough. The whole experience of sleeping indoors but outdoors was truly exhilarating. I have never been so relaxed as I was there. We were like two school girls let loose in a sweet shop.

The only downside for us was the travelling. In that whatever times we were told we needed to double it or add on at least a couple of hours. We had no time to stop and explore as we would like to have done. For future clients we would recommend that they leave the reserve (especially Mkhaya) one day and fly out on the next day. We only stopped once on the way to Timavati and it took us 7 hours. Four hours from the border. We would also recommend that a more powerful vehicle is offered. We found that our car was all show no go. There are quite a lot of dirt roads and the Polo was far from adequate for these roads and the hills in Swaziland.

We would also recommend that you notify people about the tipping situation. Although I am a firm believer that a tip should be given where due, it did feel that you were obligated to give them with tips being stipulated at Gomo Gomo. We were unaware about tips and spent quite a bit on them. If we had been made aware we would have made allowance for this.

The Rissington Inn was awesome and if we had of known, we would have stayed for a couple of nights. It was good to refresh in luxury. Out of the three places we stayed (animal places that is) our least favourite was Berg en Dal, I think we had been spoilt by Gomo Gomo and then The Rissington. We found a cockroach which put us off a bit and we found that the staff were the least friendliest. It definitely is just a place to pass through. We would say that the game drive was a disappointment. The lorry/landrover was too big so you didn't go off road, which we had been accustomed to in Gomo Gomo and then on in Mkhaya.

Overall though it was certainly a trip of a lifetime and we shall be talking about it for a very long time if not for ever. We plan to go back in about six years time - God willing - to share the experience with our family.
---
Popular similar holidays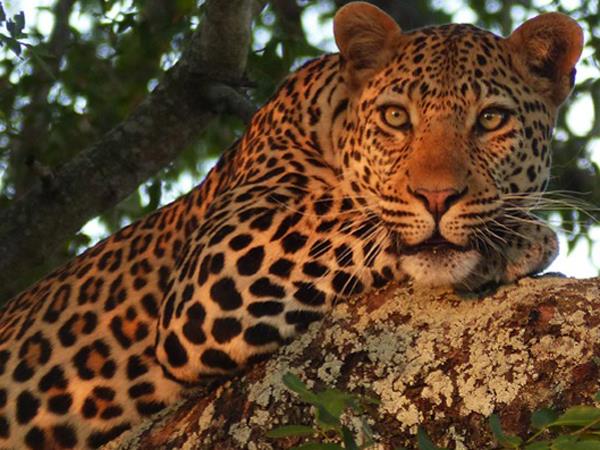 Award winning safari in South Africa
From £3250 - £3495 14 days excluding flights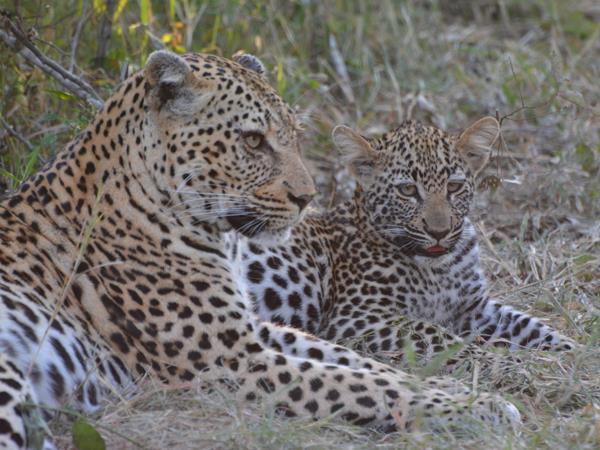 Award winning wildlife safaris in South Africa
From £2035 - £2495 10 days excluding flights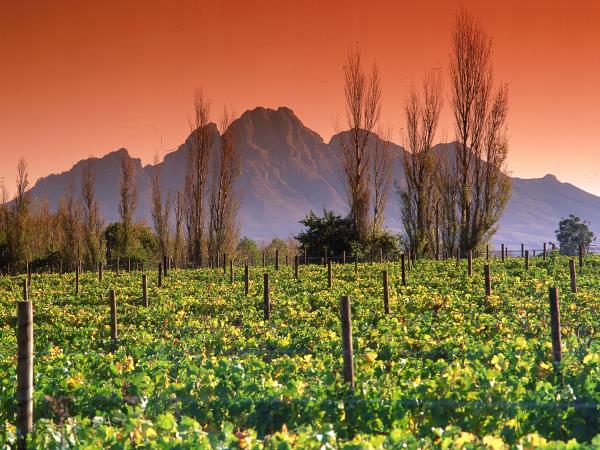 Ideally suited for the first-time visitor to South Africa
From £2995 16 days including UK flights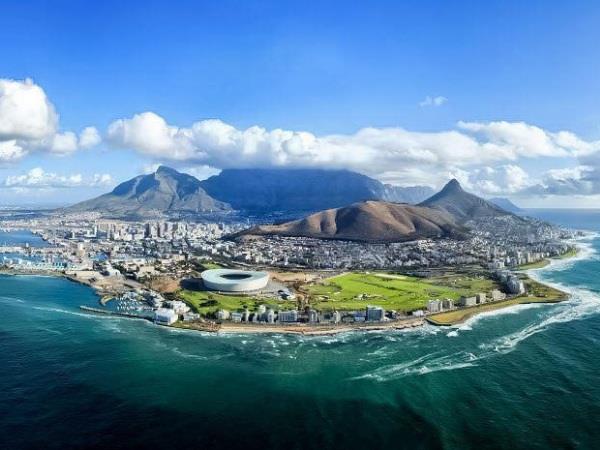 Explore Cape Town, the Winelands and the Garden Route
From £2300 - £3500 15 days including UK flights