Description of Vietnam tailor made holiday, the North West
Explore northwestern Vietnam: trek through mountains and paddy fields, visit a Flower Hmong village, drive through the Tram Ton Pass (the highest motorable pass in Vietnam) and meet some of Vietnam's diverse ethnic groups.

This off-the-beaten-track Vietnam adventure offers the opportunity to immerse yourself in the spectacular scenery of northwestern Vietnam, with its dramatic mountains, steep valleys and green terraced rice fields, as well as learn about the region's rich culture.

This itinerary starts in Vietnam's capital, Hanoi. Enjoy a private, guided tour of the city before heading to Mau Chau, a series of villages tucked away in the rice fields of northwest Vietnam. Drive to Son La from Mau Chau and see the site of an old French penal colony, where anti-colonial revolutionaries were jailed. Continue onward to Dien Bien Phu, famous as the site of the final confrontation that ended France's reign in Indochina. Next on the itinerary is Sapa, Vietnam's ultimate trekking destination, where you can hike from village to village. Journey on to Bac Ha to peruse locally-made handicrafts at colourful markets and spend time in a Flower Hmong village, before taking an overnight train back to Hanoi.
Day-by-day experiences
| | |
| --- | --- |
| Day 1: | Hanoi - We will meet you on arrival at Hanoi (HAN) airport, where you will be greeted with a Wayfairer welcome sign, and then transfer together to your hotel for the night on a B&B basis. Depending on your arrival time your local guide can meet you at your hotel and will be happy to suggest an array of dining options from local to international cuisine. Overnight: Hanoi, Meals: (_/_/_) |
| Day 2: | Hanoi - This morning we take a tour of the city. We begin at the historic Ho Chi Minh Mausoleum, an imposing monument lavishly built using marble and granite, and where the preserved body of "Uncle Ho" resides. Visitors are permitted pay their respects to this revered man himself. A short walk from the mausoleum is the lotus shaped, One Pillar Pagoda – resting on a single stone pillar emerging from the water. We then wind our way to the Temple of Literature, the first University in Vietnam. Created for the sons of mandarins, it is the ideal; place for an overview of Hanoi history and culture. In the afternoon, we visit the excellent Museum of Ethnology; this well designed museum offers a fascinating insight into Vietnam's natural and cultural history, as well as its 54 ethnic minority groups. The evening is left free you to enjoy some of Hanoi's wonderful nightspots. Overnight: Hanoi, Meals: (Breakfast/Lunch/_) |
| Day 3: | Mai Chau - After breakfast we leave the hustle and bustle of Hanoi behind and head southwest. The scenery changes quickly and we soon find ourselves climbing into heavily forested hills. We stop for lunch in an ethnic Tai village. The surrounds are stunning, rivers and streams flow through bamboo forests and rice fields. We enjoy a wonderful local lunch with our hospitable hosts before returning to the road. Upon arrival we check into our rustic but charming locally run lodge. Then we set out to explore our surrounds by bicycle or on foot. Mau Chau is a series of villages set among the rice fields in a valley surrounded by mountains. It is inhabited by the White Tai, a friendly people who are also master weavers. We meander through the villages and fields enjoying scenes of everyday life. There are plenty of colorful stalls set up outside people's homes, which provide an enchanting shopping experience. In the evenings our lodge often provides Tai dance performances in a nearby cave. Overnight: Mai Chau, Meals: (Breakfast/Lunch/Dinner) |
| Day 4: | Son La - Departing in the morning we say goodbye to our charming hosts and climb the winding road up the mountain on our way to Song La, our next stop on the way to Dien Bien Phu. The views are incredible until we arrive at Moc Chau where we stop among the tea plantations for a rest. This area is known for its natural beauty, its fruit and especially its tea. We pay a visit to a local tea factory to see how the process works before savoring a cup of tea or two. We arrive mid afternoon in Song La, the site of an old French penal colony where anti-colonial revolutionaries were jailed. Much of the infrastructure was destroyed during the Vietnam War, but some of the fortifications have been restored giving an impression of its former glory. Overnight: Son La, Meals: (Breakfast/_/_) |
| Day 5: | Dien Bien Phu - This morning we take some time to explore the town and its pleasant surrounds by bicycle or by car. The area is inhabited by a number of ethnic groups or "montagnards" as they were referred to by the French. There are White and Black Tai, Hmong and Moung tribal villages set among the rice fields. We'll also make a stop at an interesting little museum that documents the town past. In the early afternoon we continue on our way to Dien Bien Phu. Situated in a very remote corner of Vietnam just 30kms from the Laos border, this town owes its fame to the climactic confrontation that finished France's reign in Indochina. The history of the town is the main attraction here. Since becoming the capital of Lai Chau province, this once small town is now growing significantly. However, the remote, but famous, town of Dien Bien Phu receives very few foreign visitors. Overnight: Dien Bien Phu, Meals: (Breakfast/_/_) |
| Day 6: | Lai Chau - This morning we take a closer look at the historical sites of this famous battle. The main site is marked by the Dien Bien Phu Museum, which provides an informative insight into the tenacious battle techniques of the Vietnamese. A characteristic feature of the determined Viets who have fought for unity and independence for nearly two thousand years! We continue to A1 Hill, where some of the fiercest fighting took place. We then pay our respects to both sides fallen at the nearby War Cemetery. We then leave this battlefield behind and climb into the hills on our way to Lai Chau. The landscape continues to impress and now we find ourselves surrounded by some of the most stunning scenery in the country! Overnight: Lai Chau - Meals: (Breakfast/_/_) |
| Day 7: | Sapa - We make an early start to make the most of the amazing drive today. We will drive over the top of the 1900m Tram Ton Pass, this highest road pass in the country. This road is widely considered to be one of the most scenic in all of Vietnam! We arrive in Sapa in time for lunch. Sapa is the most popular destination in North West Vietnam, and for good reason! The French knew what they were doing when they decided to establish a hill station in this beautiful valley very close to the Chinese border in 1922. Today the town is a lively place, full of colorful tribes people, hotels to suit every class, shops and restaurants, its no wonder it is often referred to the jewel of the Tonkinese Alps! This afternoon we take some time to relax and enjoy exploring the town on foot. Overnight: Sapa, Meals: (Breakfast/Lunch/_) |
| Day 8: | Sapa - Sapa is the premier trekking destination in Vietnam so we strongly recommend some hiking through the Tonkinese Alps. For centuries these valleys have been a crossroads for Vietnamese, Chinese and a myriad of Hill tribes, all of who have left their mark on the town and the areas that surround it. The Hill tribes are numerous and most continue to wear their traditional dress and jewelry and live according to the ways of their ancestors. There are a number of ways to these amazing valleys and its surrounds depending on your desires and fitness levels. There are easy day hikes to give one a real sense of adventure and a feel for the place and its people. We can also facilitate slightly more strenuous over night treks where we stay in local home-stays. Overnight: Sapa Meals: (Breakfast/Lunch/_ ) |
| Day 9: | Bac Ha - We make a leisurely start today and there is plenty of time for some last personal exploration or shopping, or, just find a café with a nice view and relax. After an early lunch we take the scenic route to Bac Ha, again wonderful vistas follow us on our course. Bac Ha is most popular on Sundays when minority groups come from all over to sell their wares. However, it makes a very worthwhile visit on any day. On any day other than Sunday, there are far fewer tourists. The elevation (900m) is considerably lower than Sapa and it has an even more diverse collection of Montagnard groups. The most visible are, undoubtedly, the Flower Hmong. The town and its surrounds are full of vibrant and colorful markets on many different days and the town is emerging as a less touristy alternative to Sapa. This afternoon we'll take a look around the town and see what markets are in action for us to visit. Overnight: Bac Ha, Meals: (Breakfast/Lunch/_) |
| Day 10: | Hanoi - This morning we head out to the nearby village of Ban Pho (The Bac Ha market takes place every Sunday 05.00am to 12.00 pm). This is a Flower Hmong Village where the people continue to live in a manner relatively unchanged for centuries. This group are especially well know for their colorful embroided dress, however, they are also know for their exceptional hospitality and friendliness. We'll visit the preserved Hoang A Tuong Palace, the former residence of a Hmong King during the colonial times. Then we spend some time meeting new friends before having a local lunch with one of the families. The its time to make our way to Lao Cai in time to catch our overnight train back to Hanoi. We sleep in a very comfortable sleeper cabin where dinner will be served before we lie back and reflect on the amazing journey we have just experienced. Overnight: Hanoi, Meals: (Breakfast/Lunch/Dinner) |
| Day 11: | It is time to farewell your guide and enjoy breakfast before your onward travel arrangments from Hanoi airport (HAN). Then organise your photos of the trip, knowing that when you return home they will create envy among friends and family and will form a visual springboard for adventurous and romantic anecdotes about the region you will have come to love. Meals: (Breakfast/_/_) |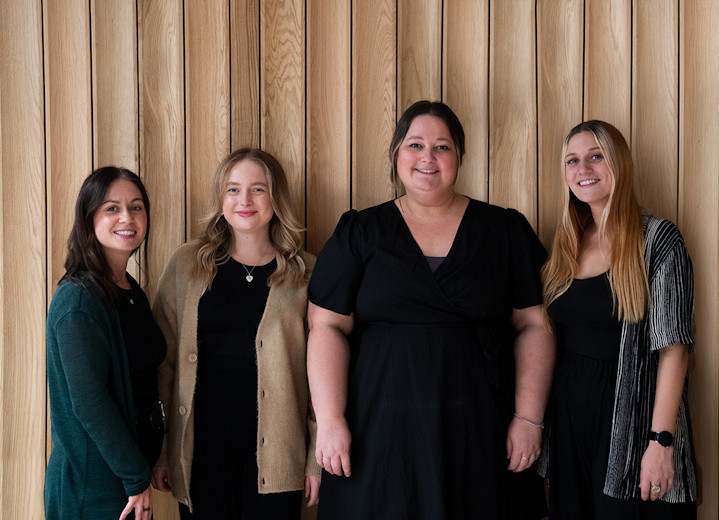 Departure information
This trip can be tailor made throughout the year to suit your requirements
Responsible tourism
Responsible tourism: Vietnam tailor made holiday, the North West
Environment
In partnership with a locally based charity we offset the carbon emissions created by your travels in Vietnam. We use our profits to purchase certified carbon credits, this money is then used to turn your carbon footprint into local natural forest in Southeast Asia. These offsets are paid for out of our company profits so that you can travel with a green conscience and at no extra cost to you.
Many travel companies offer their customers the chance to offset the carbon emissions from their international flights too but we have gone a step further and offer to share this cost with you 50/50. If you select to compensate for your international flight emissions when you book with us then what you put in, we put in too!
To ensure that we are offering ground-breaking itineraries and are always keeping up-to-date with the latest developments abroad, our UK staff travel regularly to our destinations. This 'work' also leaves a carbon footprint and we compensate for all our staff travel by donating carbon-mitigating funds to our charity partners.
Our UK office takes a leading role in setting the standards for an environmentally friendly work environment. We work with local government to recycle our waste and continually look for new ways to be greener.
Community
On day 3 after we leave Hanoi we stop for lunch in an ethnic Tai village. The surrounds are stunning, rivers and streams flow through bamboo forests and rice fields and you can enjoy a wonderful local lunch with your hospitable hosts before returning to the road. Tonight you check into a rustic but charming locally run lodge in Pom Coong Village. This is a great example of involving the local community into the fabric of our holidays.
We employ local guides and support staff who we pay fair wages, often exceeding government standards which we still consider too low, and thereby remove the reliance on tipping from travellers for livelihoods.
Our accommodation choices make use of locally owned properties where possible and often include adventurous, authentic choices such as local homestays which therefore involve local people and their communities in the very fabric of our holidays.
We encourage all our travellers to research local customs and read your trip notes before you depart to ensure you are conscientious and respectful in a different culture.
In most cases we strongly recommend that you do not give money to children beggars. If begging is a successful enterprise, parents are encouraged to forsake their children's education in pursuit of this opportunity.
Talk to us about packing for a purpose and see if you can get involved by making a small material contribution to the communities you are visiting. We have developed partnerships with charities and accommodations throughout Vietnam and are constantly working to extend our reach with the help of our travellers.
Popular similar holidays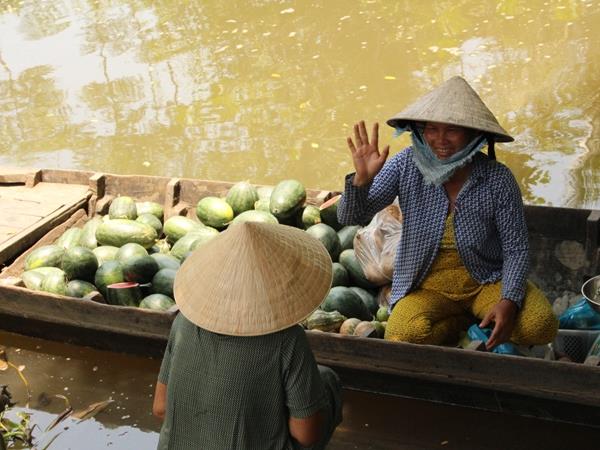 From bright lights, to beaches and junk boats
From £1448 13 days excluding flights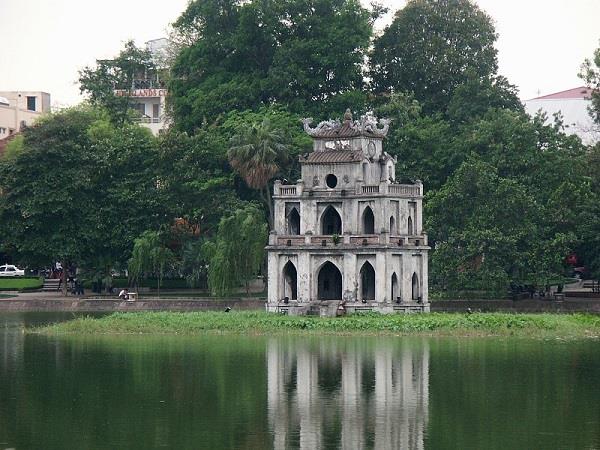 Tailor made Vietnam holidays
From US $2183 14 days excluding flights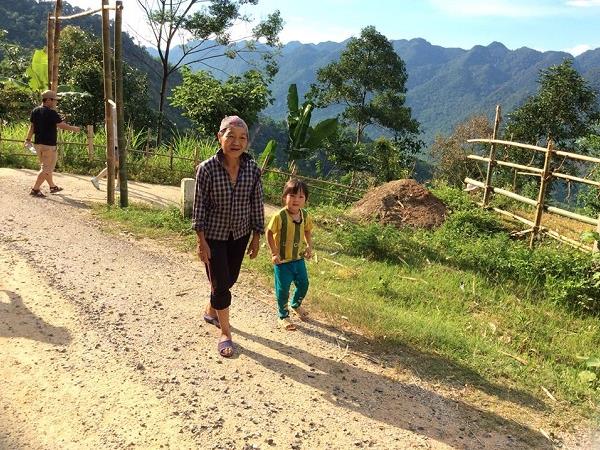 Tailor made hiking holiday in Vietnam
From US $2148 14 days excluding flights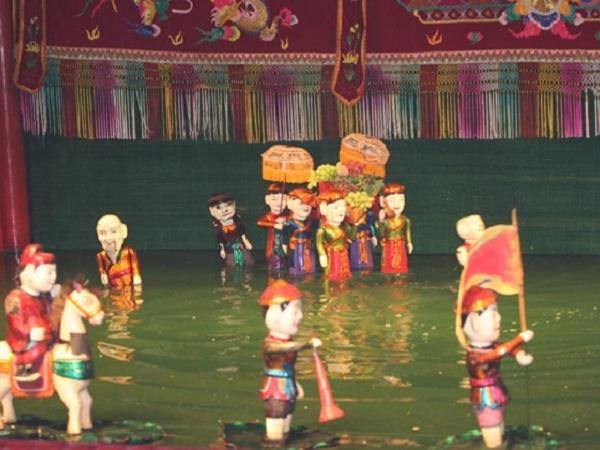 Create your own tailormade trip in Vietnam
From US $1502 9 days excluding flights