Description of Hanoi to Saigon tailor made tour, Vietnam
Discover Vietnam's chaotic capital city, ride the historic Reunification Express from Hanoi to Hue, explore the charming town of Hoi An, cruise around Nha Trang's coastal islands, then delve into history and culture in Ho Chi Minh City (formerly known as Saigon).

From the winding alleys of Hanoi's Old Quarter to the ancient city of Hue, from the UNESCO World Heritage site of Hoi An to the beautiful beaches of Nha Trang, this 11-day, guided tour will help you discover the wonders of Vietnam.

Start this tour from Hanoi with a private, guided tour of the capital and discover French colonial architecture, colourful markets and narrow, labyrinthine streets. Visit some of Vietnam's most iconic monuments, including the Ho Chi Minh Mausoleum and the Temple of Literature. Then, board the Reunification Express, Vietnam's historic north-to-south railway and head for the ancient city of Hue; cruise along the Perfume River and see the attractions along the riverbanks.

Your next destination is the old trading port of Hoi An, a UNESCO World Heritage site. Continue your journey south from Hoi An with a stop at Nha Trang, Vietnam's most popular beach destination, also known for its Cham ruins, Buddhist temples and gothic-style Catholic churches. Head for the coastal town of Mui Ne, famous for its huge, red-and-white sand dunes, before travelling on to Ho Chi Minh City, famous for the pivotal role the city played during the Vietnam War.
Day-by-day experiences
| | |
| --- | --- |
| Day 1: | Arrive in Hanoi - We will meet you upon arrival at the airport in Hanoi and transfer you to your accommodation. Your guide will meet you at your hotel in the evening to brief you about your itinerary. |
| Day 2: | Hanoi Guided Tour & Reunification Express - Enjoy a private, guided tour of Hanoi. See the One Pillar Pagoda, one of Vietnam's most iconic Buddhist temples, as well as the Temple of Literature, the first University in Vietnam. Also visit the Hoa Lo Prison Museum. You are free to discover Hanoi in the afternoon at your leisure. You may wish to explore Hanoi's Old Quarter, a maze of narrow lanes crammed with shops, art galleries, boutique shops, trendy cafes and restaurants. Board the historic Reunification Express in the evening for an overnight journey to the ancient city of Hue, which is located halfway down Vietnam's 3,260 kilometres of coastline. |
| Day 3: | Hue Guided Tour - Arrive in Hue early in the morning. Disembark the train and board sightseeing cruise along the Huong River (also known as the Perfume River). Most of Hue's historic attractions are located along the banks of the river, which flows through the centre of the city. Visit the nearby village of Huong Long, where you'll discover the Thien Mu Pagoda - an iconic, seven-storey pagoda that is also an unofficial symbol of the city. See the spectacular Complex of Hue Monuments, the most popular landmark in Hue, recognised as a UNESCO World Heritage site in 1993. This massive complex features hundreds of monuments dating back to the early 19th century, including the Forbidden Purple City, royal tombs, pagodas, temples, royal quarters, a library and a museum. |
| Day 4: | Transfer to Hoi An - Drive to Hoi An in the morning and enjoy a guided, walking tour of the city upon arriving there in the afternoon. With its cobblestone streets, narrow canals, colonial buildings and Chinese-style houses, the UNESCO World Heritage site of Hoi An is one of Vietnam's most beautiful towns. This former trading port is famous for its historic and picturesque Old Town. Although many of the old shops within the cobblestoned centre have been converted into modern businesses aimed at tourists, the city still retains its old-fashioned atmosphere. You are free today after the tour is over. You might want to rent a bicycle and explore the countryside or take a boat trip on the river. |
| Day 5: | Transfer to Quy Nhon - Leave Hoi An early in the morning and head for the coastal city of Quy Nhon in central Vietnam. En route, you'll visit the site of the 1968 My Lai Massacre. Your guide will tell you the background to this tragedy and you can pay homage to the innocent civilians at the memorial. Continue southward with frequent stops for photographs along the route. Reach the town of Quy Nhon. With its roots firmly entrenched in the days of the Kingdom of Champa, it is now an important, thriving port city. If time permits, you can visit the Leper Hospital. Far from being a depressing institution, this hospital is actually a model of good practice where patients live with their families in well-appointed chalets and produce handicraft items. |
| Day 6: | Transfer to Nha Trang - Transfer from Quy Nhon to Nha Trang. With a spectacular, mountainous backdrop, six-kilometre-long, palm-fringed sandy beaches and a beautiful bay dotted with tropical islands, it's easy to see why Nha Trang is Vietnam's most popular beach resort. Relax on the beach in the afternoon or explore the town on your own. See Cham ruins, Buddhist temples and gothic-style Catholic churches. You might also want to see the Long Son Pagoda (also known as the White Buddha Temple) where a 14-metre-high statue of the Buddha sits on a lotus blossom. |
| Day 7: | Nha Trang Boat Trip - Enjoy cruising on a boat around Nha Trang's coastal islands. See the islands of Hon Mieu, Hon Mun and Hon Mot and get the opportunity to swim in the crystal clear waters. You also have the option of snorkelling in the colourful coral reefs if you want to. A delicious Vietnamese seafood lunch will be served on board the boat. Return to Nha Trang late in the afternoon. |
| Day 8: | Transfer to Mui Ne - Continue your journey south to the quiet coastal town of Mui Ne. This secluded beach resort is famous for its huge, red-and-white sand dunes created by the high winds rushing to and from the ocean. Mui Ne (meaning "sheltered peninsula" in Vietnamese) is a kitesurfer's paradise and competes with Boracay in the Philippines as the kitesurfing capital of Southeast Asia. There are many kitesurfing and windsurfing centres in Mui Ne offering lessons for everyone, from beginners to advanced riders, plus you can find equipment to hire if you want to. |
| Day 9: | Explore Mui Ne & Transfer to Ho Chi Minh City - Relax on the beach in Mui Ne before we transfer you to Ho Chi Minh City. Check into your hotel on arrival, then you have the evening free to explore the city on your own. |
| Day 10: | Ho Chi Minh City Guided Tour - Head for the fascinating Cu Chi Tunnels, an extraordinary network of underground tunnels built by the Viet Cong in the 1940s. These tunnels offer visitors a poignant reminder of the hardships of the war and an insight into the underground life of Vietnamese soldiers during that era. The total length of the tunnels is 200 kilometres. If you wish to, you can crawl through the tunnels and see underground hospitals, kitchens and meeting rooms. There is even a short film showing the living conditions of soldiers inside the tunnel in the 40s. Return to Ho Chi Minh City for a private, guided tour of the major sites of the city in the afternoon. See the Reunification Palace, one of the major landmarks of the city. This was the site of the end of the war during the Fall of Saigon on April 30th 1975, when a North Vietnamese army tank barrelled through the palace gates. Also visit the sobering War Remnants Museum, which contains numerous exhibits from the war in eight themed rooms. You'll also notice colonial-era landmarks such as the Notre Dame Cathedral Basilica of Saigon, Post Office and the Continental Hotel. |
| Day 11: | Depart from Ho Chi Minh City - Your trip comes to an end today. Check out of your accommodation after breakfast in the morning and head to the airport for your flight home. |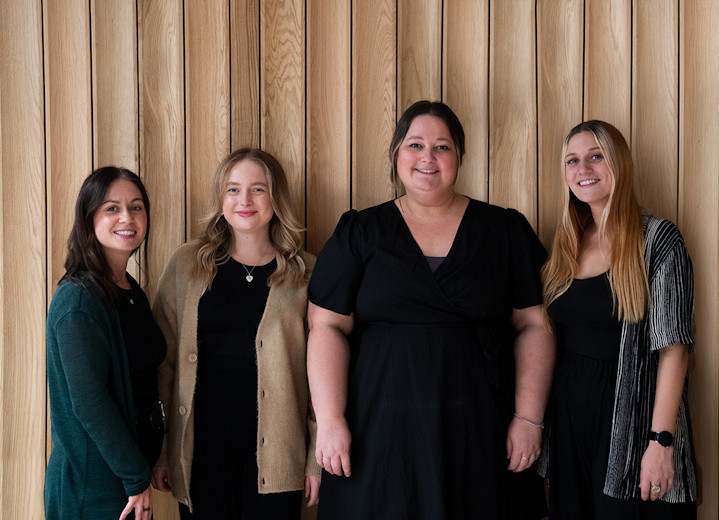 Departure information
This trip can be tailor made throughout the year to suit your requirements
Responsible tourism
Responsible tourism: Hanoi to Saigon tailor made tour, Vietnam
Environment
In partnership with a locally based charity we offset the carbon emissions created by your travels in Vietnam. We use our profits to purchase certified carbon credits, this money is then used to turn your carbon footprint into local natural forest in Southeast Asia. These offsets are paid for out of our company profits so that you can travel with a green conscience and at no extra cost to you.
Many travel companies offer their customers the chance to offset the carbon emissions from their international flights too but we have gone a step further and offer to share this cost with you 50/50. If you select to compensate for your international flight emissions when you book with us then what you put in, we put in too!
To ensure that we are offering ground-breaking itineraries and are always keeping up-to-date with the latest developments abroad, our UK staff travel regularly to our destinations. This 'work' also leaves a carbon footprint and we compensate for all our staff travel by donating carbon-mitigating funds to our charity partners.
Our UK office takes a leading role in setting the standards for an environmentally friendly work environment. We work with local government to recycle our waste and continually look for new ways to be greener.
Community
If time permits and you are interested then when in Quy Nhon we take you to visit the Leper Hospital, which far from being a depressing instituon, is actually a model of good practice where patients live with their family in well appointed chalets and work on handicrafts.
We employ local guides and support staff who we pay fair wages, often exceeding government standards which we still consider too low, and thereby remove the reliance on tipping from travellers for livelihoods.
Our accommodation choices make use of locally owned properties where possible and often include adventurous, authentic choices such as local homestays which therefore involve local people and their communities in the very fabric of our holidays.
We encourage all our travellers to research local customs and read your trip notes before you depart to ensure you are conscientious and respectful in a different culture.
In most cases we strongly recommend that you do not give money to children beggars. If begging is a successful enterprise, parents are encouraged to forsake their children's education in pursuit of this opportunity.
Talk to us about packing for a purpose and see if you can get involved by making a small material contribution to the communities you are visiting. We have developed partnerships with charities and accommodations throughout Vietnam and are constantly working to extend our reach with the help of our travellers.
Popular similar holidays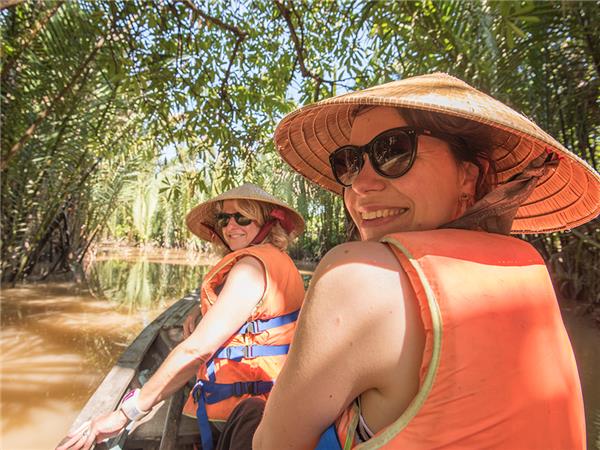 Capture the spirit of Vietnam on this compact adventure
From £724 - £910 10 days excluding flights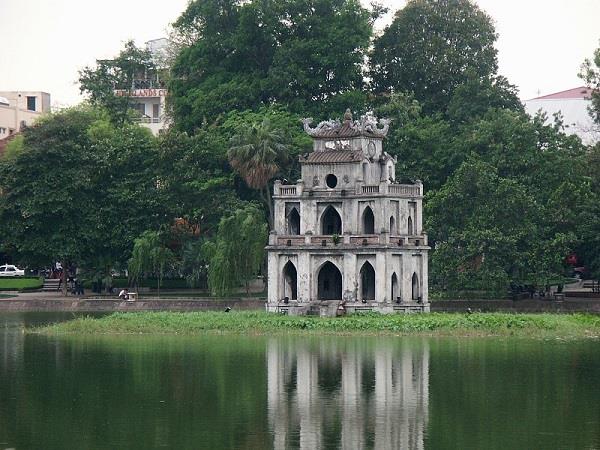 Tailor made Vietnam holidays
From US $2183 14 days excluding flights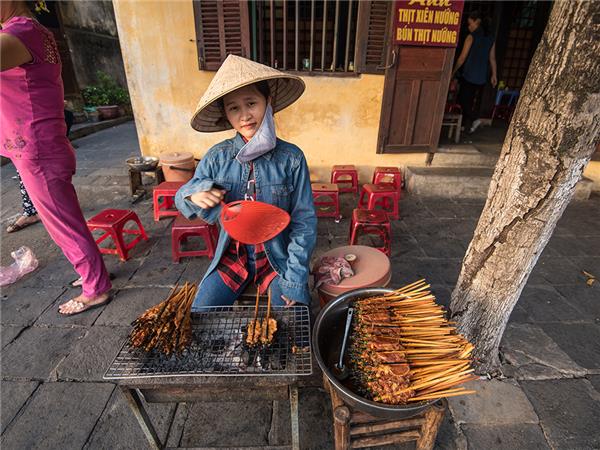 Exotic 2 week culinary and cultural tour of Vietnam
From £1179 - £1465 12 days excluding flights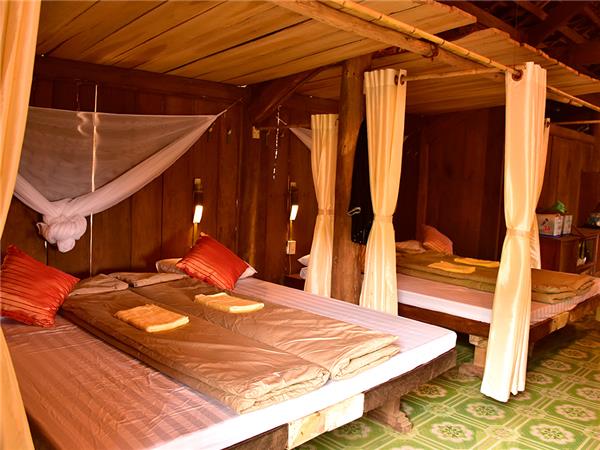 Tour and learn about this beautiful destination
From £1413 - £1755 20 days excluding flights