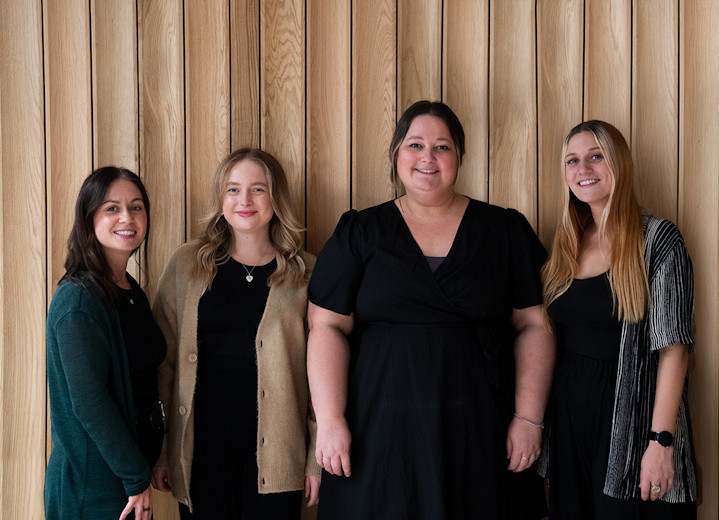 Check dates
2019: 2 Jun, 13 Jul, 11 Aug
Accessible tourism overview:
Mongolia is one of the largest and most remote countries in the world with a limited infrastructure in place. However, we work solely in Mongolia so have local knowledge and can provide support and guidance. Our trips can be organised with your own driver/guide and we can adjust our trips specifically to your individual needs but this is also dependent on the budget available. We are more than happy to take individual requests into consideration.
Limited mobility:
We have had guests with Parkinson's, MS and also Prader Willi syndrome on both our small group and tailor made trips. However, we request clear guidelines in advance as to your needs and requirements before we accept the booking. Depending on the level of limited mobility, we might advise that you travel with a companion.
Blind or limited vision:
We are more than happy to cater for people who are blind or have limited vision - both our small group trips and tailor made trips are available to book if travelling with a sighted person. Our tailor made programmes can be adapted for ease of travel and to suit your needs. All pre departure information before the trip is provided in a written format but I am more than happy to go over these verbally by phone. Information in braille is not available in Mongolia which means all the information during the trip will be delivered verbally.
Deaf or limited hearing:
We are more than happy to cater for people who are deaf or who have limited hearing - both our small group trips and tailor made trips are available to book if travelling with a hearing person. Our tailor made programmes can be adapted for ease of travel and to suit your needs. Our guides are not trained in sign language however, hence why it would be useful to have a travelling companion who can sign.
Cognitive conditions:
We have had guests with Parkinson's, MS and also Prader Willi syndrome on both our small group and tailor made trips. However, we request clear guidelines in advance as to your needs and requirements before we accept the booking. Depending on the severity of the condition, we might advise that you travel with a companion.
Free from food:
We can cater for vegetarians, vegans, gluten free and other specialist diets. However, travellers book knowing that their will be limitations in place due to what is available in Mongolia. We provide clear guidelines as to what style and type of meals we can provide so travellers know in advance what to expect.
LGBT:
We welcome everyone. Our teams of guides and drivers are open and welcoming people. We make you aware in advance of any challenges you may face in Mongolian culture which is still a traditional society.
Responsible tourism
Responsible tourism: Mongolia adventure tour, Gobi explorer
Environment
Always a tricky one this. We can promise you the world but how do we prove it? Responsible, sustainable or ethical travel - in recent years, it has developed many labels and is now a widely-used selling tool in the tourism industry. But, what does it mean? Although there is no real clear definition, it has to be more than ensuring that we collect all of our rubbish, asking before taking a photograph or being aware of the cultural norms. That's what we should be automatically doing anyway.
Below are some of the elements of my responsible travel philosophy for our Gobi Insight itinerary where we can show real evidence of our practise.
Combatting Desertification - Community Project
As part of this trip you will stay with the Radnaarbazar family in Mandalgobi. They are owners of the Gobi Oasis Tree Planting Project. This is a small, family run, non-profit conservation project that has been operating since 1975 in Mandalgobi, Dundgobi Province. Their main conservation work is the planting of seedlings and nurturing them into trees.
Part of your tour payment goes as a donation towards the Gobi Oasis project. You will also visit the tree nursery and llearn more about their conservation practises.
Each group typically plants a tree at the nursery - my team and our guests have now planted over 108 of our own trees which represents around 3% of the total number of trees planted at Gobi Oasis. A single young tree can absorb 26 pounds of CO2 per year so we're (very) slowly doing out bit towards managing Carbon emissions.
Taking A Road Trip
A majority of visitors who visit the Gobi fly down to Dalanzagad - the provincial capital of the southern Gobi. However, most of the guests have heard my philosophy behind our 'road trips' - that flying from place to place gives you no context of location, no real experience of the country or the lives of the people in-between. Taking a domestic flight also adds significantly to your carbon footprint (which will be big enough having flown to Mongolia!). That's why you travel on the Trans Mongolian down to the Gobi and then by trusty Furgon (and camel!) throughout the Gobi region. Every little helps surely?!
Waste
The disposal of rubbish is a major issue in Mongolia - especially with plastic. As part of my Responsible Travel ethos I pay a local Mongolian NGO (Mongolian Quilting Centre) to make fabric tote bags for our guests which we hand out for free as a welcome pack at the start of each trip. This is a souvenir for our guests but it also helps to support the project and helps us to cut down on the waste we produce. As part of your Gobi Insight experience, you will also receive such a tote bag.
Also, you can book knowing that we finance our own three-day rubbish collection in a national park in Mongolia. Arranged through the local community and protected area rangers, we have been arranging this for the previous two years.
Group Size
Unlike a majority of the larger tour companies, where small group travel can mean being in a group of up to 12-18 people, when I say small group travel this is what I mean. Our group size on this trip has been kept small - a maximum of six. This means that experiences during this itinerary become more personal and authentic for you. We are not an overwhelming presence - on the local communities or the local environment.
Our itineraries and departures
My philosophy is to have a limited amount of departures for each of our itineraries.
We also do not concentrate specifically on one area. Mongolia is a country of incredibly diverse yet fragile ecosystems. By limiting our presence in certain areas, we help to preserve and protect and help to avoid the area changing environmentally due to repeated and extended exposure to tourism.
Yes on some of our trips we visit Khovsgol Lake or Gorkhi Terelj where tourism has become more concentrated in Mongolia but we also visit areas that are not necessarily considered 'highlights' by other tour companies or the guidebooks such as the community of Erdenedalai on this itinerary. Wherever we visit, supporting local is at the heart of what we do and at the centre of each experience we offer. By not focusing on one area, it also means that we help to support communities that might not otherwise benefit from the tourism industry. hat's why this itinerary includes a stay in Dalanzagad. Again not considered a highlight, it is the provincial capital of the southern Gobi. It is also the home of a small group of extremely talented local musicians who will come and give a small private performance for you.
Our trips also focus on 21st Century Mongolia - yes, you'll get to experience the traditional way of life but at the same time gain an overview as what it means to be Mongolian in 21st Century Mongolia. The people we work with are 'real' people. Not tourism professionals. You'll meet people from Ulaanbaatar, you'll meet herders, you'll meet Mongolians that live in the provincial centres as well as the smaller town and rural communities. They are all Mongolians. Take time out to meet them. 
Camping
During this experience you will at certain locations camp in tents. When we camp, where possible, we use only existing campsites, keep them small and, if required, we always ask permission of local families or park rangers. We carry all litter with us until we can dispose of it in a responsible manner, removing any litter left by others (to the best of our ability). We ensure that we leave our campsites in a better condition than we found them. Always.
Wildlife
This itinerary focuses on some of Mongolia's national parks and nature reserves. Where we mention the option of observing wildlife in their natural habitat, we do this alongside the protected area ranger of that specific region. We also receive training from Association Goviin Khulan (one of the wildlife NGO's we work with). By doing this we make sure that our visit doesn't impact too greatly on the natural environment and the wildlife. As an example, Ikh Nart Nature Reserve is one of the protected areas we visit on this trip. It represents one of the last strong-holds for the globally threatened Argali Sheep - the largest mountain sheep in the world (Ovis Ammon) and is also a breeding site for one of the world's largest vultures, the Cinereous Vulture. During the wildlife observation, the ranger directs us on where to locate ourselves, makes sure we observe through binoculars rather than getting too close and reminds us to keep noise to a minimum so as not to disturb the wildlife.
Community
Cultural Impact
My company is not a 'world specialist'; we concentrate on the country we know and love – Mongolia. We research, design and operate each itinerary ourselves and do not source our itineraries from other agents.
Supporting local is at the heart of what we do. Part of this philosophy is that we used ger accommodation provided by the Mongolian families such as the Zorgio family - camel herders based at Tsagaan Suvraga. However, at no point have we ever rocked up and demanded accommodation. Our relationships with the families we work with are genuine - forged over time and with plenty of tea.
Families offer ger accommodation to help supplement their income. Most are small rural businesses providing extra accommodation. Some accommodation is offered by herders, some is offered by 'retired' herders who no longer migrate, some by families that live in small town communities and some by families that own small ger camp businesses. By using this form of accommodation it provides you with a more genuine insight in to the real way of life in Mongolia and it benefits the local communities through which we are travelling.
However, these are real people with real lives to lead and at no point do we ask the families to change their way of life for our/your own benefit or comfort. If they don't have a shower, neither will you! (Don't panic!…see below!). We ask our guests to try and embrace (!) and enjoy any differences that they come across in Mongolia. Experiencing the differences is all part of any trip and makes it a more authentic and positive holiday for you and a more respectful and enjoyable experience for the locals as well.
One example of this is our use of the local town shower houses. Very few families have access to running water from a tap. We do as the locals do and use the local town shower houses such as the one in Mandalgobi. They're a great way to meet members of the local community but it also means we do not put too much pressure on local resources. In the words of author Jack Weatherford in Genghis Khan and the Making of the Modern World – 'Compared to the difficulty of daily life for the herders, living permanently in those areas, ours were only the smallest of irritations.'
Ulaanbaatar
You'll start off in Mongolia's capital city. Read a guidebook or a travel forum and frequently Ulaanbaatar is overlooked. But, it's home to roughly 45% of Mongolia's population and this alone means that it should be experienced. We don't offer a tour of museums or souvenir shops but a day spent walking through the local areas of the city. What's it like to live there? What kind of communities exist? What are the challenges? My aim is that you experience all aspects of Mongolian culture - rather than just those highlighted by guidebooks.
Popular similar holidays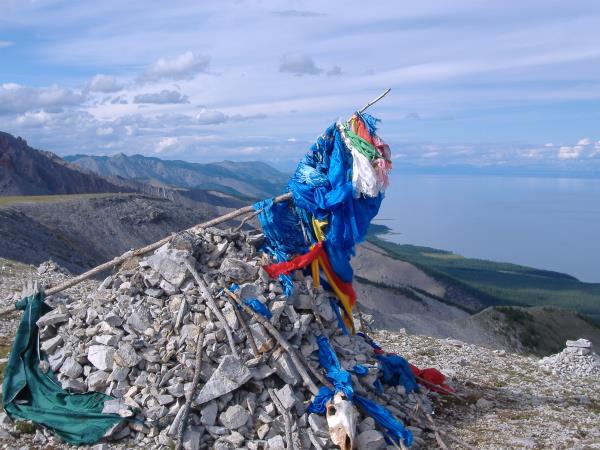 Off the beaten track adventure through spectacular Mongolia
From US $3140 23 days excluding flights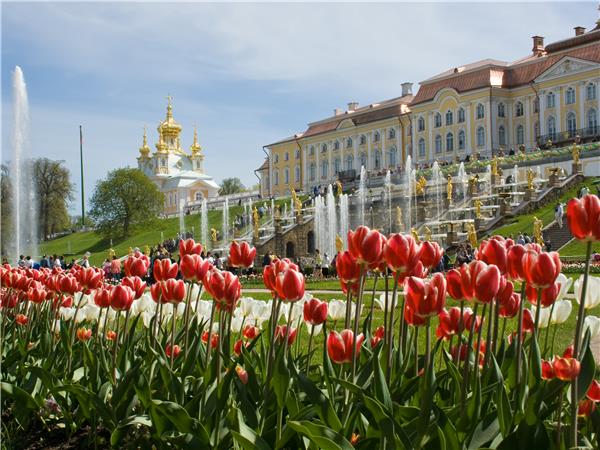 Ride the Iconic Trans-Mongolian Railway in all it's glory
From £2710 - £2780 16 days excluding flights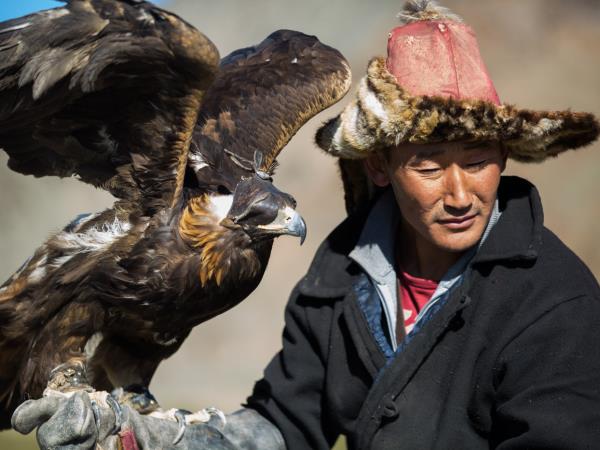 Culture and adventure in the landscapes of western Mongolia
From US $2345 - US $2945 13 days excluding flights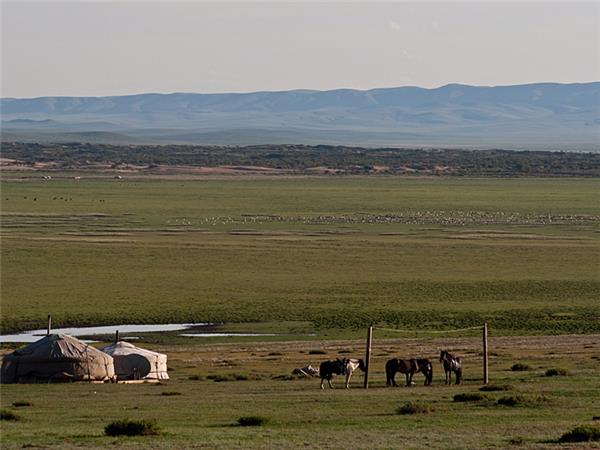 Discover the remote Mongolian countryside
From £3199 - £4199 16 days including UK flights