"Explore Northumberland's coast and moorland on a series of self guided walks, with the chance to visit the Farne Islands, too. "
Highlights
Self-guided walking | five walks and free day | carefully planned routes | Holy Island of Lindisfarne | Howick to Beadnell | Craster | Embleton Bay | Dunstanburgh Castle| Long Nanny Nature Reserve | optional: visit Alnwick | Berwickshire Coast | Eyemouth to St Abbs Head | Bamburgh Coast | catamaran to Farne Islands | dolphins | seabirds
Description of Self guided walking on the Northumberland Coast
Enjoy walking through wild moorland and unspoiled coastline on this self guided walking on the Northumberland coast holiday. Discover Northumberland's best preserved prehistoric landscapes, walk barefoot across the sands to The Holy Island of Lindisfarne, visit magnificent castles, see picturesque harbours and fishing villages, sail by cataraman to the Farne Islands and get up close to dolphins, puffins and grey seals. Inland, you can explore Northumberland National Park's lonely moorland. There's the chance to walk on Scotland's highest cliffs, too, and to observe up to 2000 pairs of Arctic Terns in the National Nature Reserve. The food in this part of England is excellent, too, and you can sample fresh crab, lobster and oysters in local restaurants

The routes are all carefully designed by us and tested by walkers, so you have complete peace of mind. We also supply a marked up map and route notes. You'll be based in Bamburgh, which has excellent restaurants. The walks are between three and nine miles and are easy to moderate walking.



Day-by-day itinerary
| | |
| --- | --- |
| Day One | Settle in to your accommodation and enjoy dining at one of Bamburgh's excellent restaurants. |
| Day Two | The Holy Island of Lindisfarne: Walk barefoot in the footsteps of pilgrims who first walked this route in 635AD! The 3-mile journey between the mainland and Lindisfarne forms part of St Oswald's and St Cuthbert's Way. This remarkable experience, carrying your boots across the sands, will remain long in your memory! On reaching the island, after lunch, you can either continue walking, this time with your boots on, to explore the wilder side of Lindisfarne, part of the island missed by most visitors. Or you can visit the Priory, museum and the island's churches. Return to the mainland by coach. (3.5 – 6 miles/6 - 12 km easy level walking) |
| Day Three | Howick to Beadnell A highlight today is a coffee stop at Craster, a picturesque fishing village complete with harbour. It's the home of the famous kipper, still prepared in the village in the traditional way, in oak smoked barrels. Then it's on to visit mighty Dunstanburgh Castle. Another highlight: the sweep of Embleton Bay's gloriously wide sandy beach stretching way into the distance, the dramatic ruins of Dunstanburgh Castle beyond. Following lunch at the beautifully-situated Ship Inn, our route hugs the coast through sand dunes before reaching Long Nanny Nature Reserve. Here you'll be able to observe some of the 2000 pairs of Arctic terns and 20 pairs of rare little tern. The day finishes walking along the shoreline to the village of Beadnell. (9 miles/14.6 km easy walking or take a short cut on the bus to Beadnell after about 5 miles). |
| Day Four | Bewick Moor & Ancient Landscapes. Today you'll explore a different landscape, a land of lonely moorland located in Northumberland's National Park. Arguably one of Britain's best preserved prehistoric landscapes, you'll find Bronze Age and Iron Age hill forts, romantic old farmsteads, hidden caves, and cup-and-ring-marked rocks. The route is renowned for its historic landscape and far-reaching views of the Cheviot Hills and Coast, as well as an abundance of wild flowers. Picnic lunch today with refreshments at the end of the day in the village of Eglingham. (9 miles/14.4 km moderately easy walking.) |
| Day Five | Free Day today to just take it easy and enjoy Bamburgh with its magnificent castle, the excellent Grace Darling Museum and the church. Or travel by bus to Seahouses to enjoy the harbour, the smokehouse, pubs and back streets. You can also reach Alnwick, an attractive market town, by bus, with a castle used in Harry Potter films, and the spectacular Alnwick gardens created at a cost of £45 million! |
| Day Six | Eyemouth to St Abbs Head on the Berwickshire Coast. Discover Scotland's highest cliffs and particularly spectacular scenery with its amazing geological features. You'll enjoy a picnic lunch overlooking some more wonderful coastal scenery between Eyemouth and the village of Coldingham. St Abbs, a National Nature Reserve, is a real highlight, home to a rare butterfly. The cliffs here are crammed with nesting seabirds in May, also the best time for a great variety of wild flowers. It's also the best time of year for good weather! At the end of the day, you'll be able to explore the Visitor Centres, the harbour cafes and art galleries and, of course, indulge in a cream tea if you wish! (9 miles/15.0 km easy walking; with a good bus service, you can easily opt out to shorten the walk if you wish.) |
| Day Seven | The Farne Islands & the Bamburgh Coast. You'll start the day by walking along the beach from Bamburgh to Seahouses. From the harbour a catamaran will take you to the Farne Islands, home to seabirds. With luck, you'll be thrilled to see dolphins dancing around the boat. Then, once on Inner Farne you'll get close to puffins, guillemots, seals and numerous species of bird life. Wear a hat as Arctic terns let you know that you're on their territory here! Your knowledgeable skipper is very skilled at getting you close to the birds. Picnic lunch today on Inner Farne. (3 miles/5 km easy walking. For anyone wishing to omit the boat trip, you can still enjoyably occupy your morning in Seahouses). Please note that the boat trip is dependent on prevailing sea conditions.) |
| Day Eight | Departure |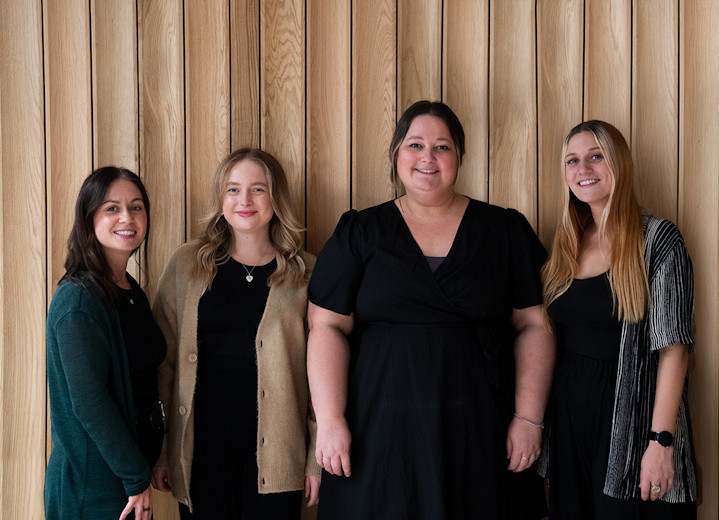 Departure information
This trip can be tailor made throughout the year to suit your requirements
Responsible tourism
Responsible tourism: Self guided walking on the Northumberland Coast
Environment
We provide carefully-researched walks in this special historical landscape. We promote appreciation, respect and enjoyment of the countryside through informative commentaries. We are sensitive to the need to protect the environment and actively promote sustainable practices that will help protect precious landscapes for future generations.
We believe that by encouraging walking, the least carbon intensive way to travel, the environmental impact of our groups is kept to a minimum. Where it is necessary to travel by means other than on foot, we encourage the use of public transport. We aim to balance the environmental impact of travelling with the immense benefits sustainable tourism can bring to rural destinations and to local economies. We focus our walks on areas that are as much as possible 'off the beaten track', providing our clients with authentic experiences and, as a result, a memorable holiday very far removed from mass tourism.
Since launching our company in 1995, we have introduced thousands of people to the benefits of walking in the countryside, experiencing good, clean air, exercise, companionship and natural beauty. Our walking holidays in this area enable our clients to explore and enjoy the beauty and history of this very special area while avoiding the much-used end-to-end stampede along the route which is promoted by most walking companies. All our clients are informed and encouraged to respect the environment, to buy local food, souvenirs, use public transportation that benefits locals.
We periodically remind people about the fragility of the countryside and how they should protect it and observe the Country Code. We also use the commentaries, an important feature of our walks, to promote an appreciation of nature, the trees, flora and fauna, food production, geology and over the years we have helped people to identify plants, trees, etc. We discuss local architectural practices, cuisine, wines, festivals and participate whenever possible. We also introduce literature and poetry into our walks to illustrate how the countryside and the natural objects in it has inspired some of the greatest poetry of the English language.
Our Routes: We use only established rights of way and public footpaths and avoid those which have become eroded through over-use.
Travellers Code of Conduct: Our clients are sent accurate pre-trip information which includes a reading list to enable clients to understand something of the politics and history and culture of the country they are visiting. We applaud hotels who use electric rather than power showers and showers rather than bathtubs and discourage the practice of changing towels on a daily basis. We communicate these best practices to our clients at appropriate opportunities.
Recycling and Conservation: In our office and home we recycle as much as possible, in particular paper, cardboard, ink cartridges, to reduce the waste in landfill sites. We recycle printed material by using it for message-taking, etc, being constantly alert to ways in which we can improve our recycling practices. We purchase recycled printer cartridges, paper, envelopes, labels, pens, toilet tissue, bin liners, etc. We reduce energy use through our 'switch it off' campaigns, turning off printers, photocopiers, computers, battery chargers and transformers, and personal gadgets at the end of each day. We further conserve energy by avoiding the use of 'screen savers' on our computers. We use only energy-efficient bulbs and opt for low-energy appliances wherever possible. We are meticulous in conserving water and during winter months cut our annual CO2 emissions by maintaining heating thermostats at the lowest comfortable setting, preferring to wear extra layers rather then turn up the thermostat. We use environmentally-sound products, eg those manufactured by Ecover. We use the lowest recommended temperatures for laundry, do not use tumble dryers at all and iron only where necessary. We discourage the use of disposable plastic bottles in the countryside, instead promoting the use of water bottles manufactured by companies such as Zigg.
Printing: It has been our policy for some years now to avoid printing unless it is absolutely necessary. We do not print brochures or other promotional material, preferring instead to keep our customers informed electronically via email, electronic newsletters and our website. PDF's are available for printing from our website for individuals requiring printed information. We do not send out paper invoices unless specifically requested by a customer, for example in the case of a cancellation. Instead we encourage our clients to remit their payments to us electronically via PayPal or by bank transfer. Some of our older clients do not have access to computers and in their cases we have encouraged them to use the computer facilities of local libraries.
Community
We use a family-owned small hotel which employs only local staff, most of whom have worked at the same establishment for many years. The owners also employ a number of local people to maintain the property and service rooms, etc.
We recommend restaurants for dinners and lunches, using mostly establishments using locally sourced produce purchased from local farming families. When packed lunches are required, we recommend local bakeries, delicatessens and fruiterers for supplies. We also promote the use of various tea shops and cafes along the route.
We encourage our clients to purchase souvenirs and guide books to help support local communities, eg the church at Bamburgh, the museum and souvenir shops and cafes on Lindisfarne.
We use local transport companies and their drivers for transfers and, where necessary, to the start of walks. We believe that we have made valuable
economic contributions to local rural businesses, bringing them repeat business, and it is our aim to continue to do so.
Education: We encourage people to be aware of the unique value of the natural environment through our commentaries on the countryside and rural life, its folklore, traditions and history. In this way we provide an extra dimension of meaningfulness to our clients' experiences of the countryside and an enhanced understanding and respect of the people who live and work in it, past and present.
Popular similar holidays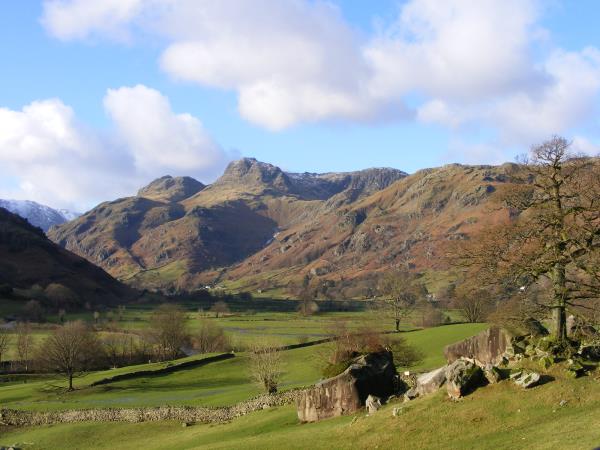 Walking Holiday in England's Lake District The Cumbria Way
From £675 - £981 10 days excluding flights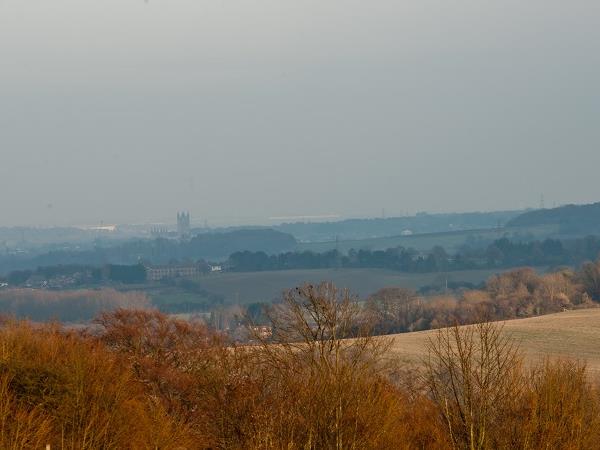 Discover Kent's history, its landscape and its people
From £649 6 days excluding flights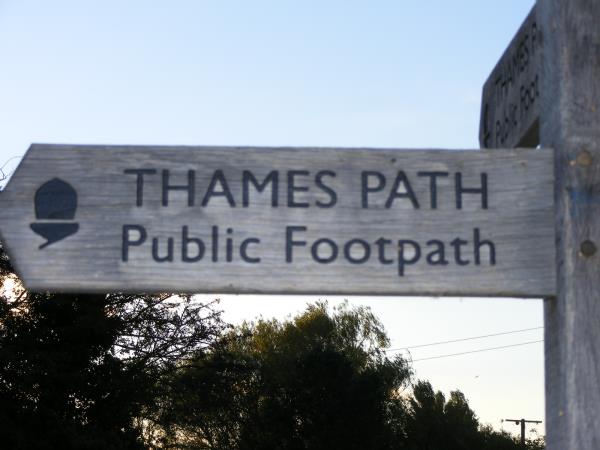 Follow the Thames river from its source in the Cotswolds
From £763 - £1071 8 days excluding flights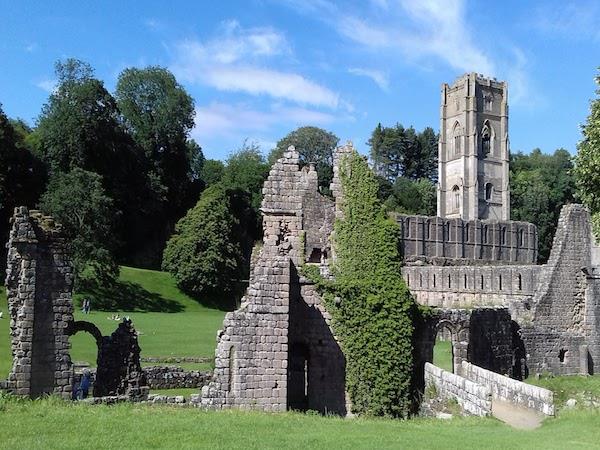 A guided 12th century walk, York to Fountains Abbey via Ripon
From £350 4 days excluding flights