"This 16 day small group tour takes you overland from Minsk to Moldova with a homestay in Belarus and an overnight train to Ukraine adding to cultural and natural highlights."
Highlights
Minsk | Brest | Belovezhskaya National Park | Njasvizh | Kiev | Chernobyl | Lviv | Carpathian Mountains | Chernivtsi | Chisinau | Cricova | Orheiul Vechi | Transdniestr |
Description of Belarus, Ukraine and Moldova holidays
Belarus, Ukraine and Moldova holidays take you to areas of relatively unexplored Europe where breakaway republics, folklore heritage and resurgent cultural traditions are alive, well and free from the shadow of the Soviet-era.

This two week tour kicks off in Minsk where a combination of Soviet architecture and characterful places of worship make the capital of Belarus a real sight to behold. Next stop is the country's 'gateway to the west', Brest, which played a pivotal part in holding back the Nazi invasion of the Soviet Union in WWII thanks, in no small part, to the impressive 19th century Brest Fortress.

After an overnight homestay with a local family, an excellent day trip from Brest gets you further into the countryside as you spend time exploring in Belovezhskaya National Park, one of Europe's last remaining primeval forests,.

As your journey continues you'll discover one of the region's oldest settlements, Njasvizh, which features numerous examples of 16th century architecture; well worth investigating further prior to heading back to Minsk for an overnight train journey to the capital of Ukraine, Kiev.

Where else but Kiev to start the Ukraine stage of the tour with shining golden domed cathedrals and monasteries creating an unforgettable cityscape to savour before continuing to the incredibly eerie contrasts of Chernobyl. After an unforgettable trip to Chernobyl you'll travel back to Kiev to catch an overnight train to Lviv, a city famed for its elegant baroque architecture and Armenian cultural heritage.

Spend time experiencing the UNESCO sites and sophisticated grandeur of Lviv before taking a walk on the wild in the Carpathian Mountains where the city of Chernivtsi combines with traditional local villages, and precariously placed ancient castles, to unveil Hutsul heritage against a stunning mountain backdrop.

The last stop on this 16 day holiday is Moldova that maybe small but still packs a punch when it comes to vast subterranean wine cellars, fascinating places of worship and Transnistria - the self-proclaimed republic that officially, according to the UN, doesn't exist.

This Belarus, Ukraine and Moldova holiday is way off the tourist radar and gives travellers every opportunity to discover the history, landscapes and traditional culture of Eastern Europe that few others will ever get to appreciate.


If you would like some help or advice, or just want to discuss your ideas for your next trip, do give us a call.
Check dates, prices & availability
Responsible tourism
Responsible tourism: Belarus, Ukraine and Moldova holidays
Environment
Much of the time on this tour is spent in towns and cities, but we do spend time in Ukraine's Carpathian Mountains, one of the most impressive landscapes in Eastern Europe. When exploring this area on foot we take care to stick to the trails and not to damage any of the flora, as some parts of the region are quite a fragile environment. We operate a strict no litter policy on our tours, which includes the drivers. All three of these countries were part of the Soviet Union, and as such even twenty years later western European norms regarding the environment are not so well entrenched. Therefore it is quite common for local people to dispose of rubbish simply by throwing it out of the window. We work to educate our drivers and other service providers so as to avoid contributing to this problem.
Similarly, in conjunction with our local team we work with hotels and guesthouses to implement best practices when it comes to environmental matters – again in some places this is far behind what we might be used to in other parts of the world. This includes basic things like not replacing towels each day, as well as saving electricity and turning lights off – small things but as Belarus, Ukraine and Moldova are still really in the early stages of dealing with tourism we hope that they can become ingrained into the culture.
Where possible we make use of public transport, notably the overnight train from Minsk to Kiev, which helps in a small way to reduce our carbon footprint. Unfortunately the reliability of public transport in this region prevents us from utilising this more.
In the Carpathian Mountains and in Disna we stay in small guesthouses which makes a point of using local produce for the meals it provides – local in the sense of being from the village, not from elsewhere. Not only is this a great introduction to the culinary culture of the region but it helps in a small way to cut down on food miles.
Community
On all of tours we strive to include a strong focus on local communities and we are firm believers that tourism should have a positive impact on the places visited. On this tour we include a number of stays in smaller communities that are outside the mainstream tourist industry. In Disna and in the Carpathian Mountains we stay in a homestay and a farmstay, respectively, rather than just stop to visit and then move on elsewhere – this means that these communities are able to benefit financially from our presence.
In Moldova we visit a local farm to experience typical local hospitality. We pay the owners fairly for our visit and the food they provide, and even though they are currently unable to provide accommodation for our groups they are also able to enjoy financial benefits.
Elsewhere we stay at locally owned guesthouses and hotels and where appropriate employ the services of local people in order not only to gain a greater insight into the complex traditions here but to ensure that they gain financial benefit from our visit, rather than just being 'exhibits'.
When visiting the smaller communities, in particular in the Carpathian Mountains, we encourage our travellers to spend money locally and perhaps purchase some of the fine handicrafts on sale here.
We visit a number of sites and monuments on this tour that do not necessarily receive much funding from other sources – particularly the case in Moldova; the entrance fees that we include help to maintain the heritage of this country for future generations – not just western travellers but more importantly to local people to whom they have far more cultural and historical significance. We use locally owned suppliers and our partners here are deeply involved with the preservation of the culture and heritage of the countries we travel through.
2 Reviews of Belarus, Ukraine and Moldova holidays
---
Reviewed on 09 Jun 2016 by
Hannah Jover
1. What was the most memorable or exciting part of your holiday?

Moldova! The country side, the chance to explore the city ourselves, seeing Transdiestr and discovering more in depth politically... Cricova - the incredible winery. Monastery in a rock!!! There was just too much to love!


2. What tips would you give other travellers booking this holiday?

Get specific information if you think you'll need it! The itinerary looks fantastic pre-trip, but I would say the specifics such as the exact time a tour is planned for allows you to plan a little of what you'll do during free time, and also where to leave your bag when you've already checked out and your hotel for the night is in another city, if you need to bring a portable battery just in case the
overnight train doesn't have a charging station... However any "issues" we had were resolved pretty quickly so it isn't actually much of an issue - I'm just being very pedantic because everything worked out wonderfully.


3. Did you feel that your holiday benefited local people, reduced environmental impacts or supported conservation?

Not specifically.


4. Finally, how would you rate your holiday overall?

It was tops! Good pace for all ages, all drivers were on time so it was SO smoothly run, I didn't feel like I missed out on anything in the countries we saw at all!
---
Reviewed on 31 Jul 2016 by
Anil Kashyap
1. What was the most memorable or exciting part of your holiday?

The home stay in Belarus was memorable. The couple who hosted us were very warm. The "banya" Russian style sauna was fantastic. Running out of the sauna having vodka and salo and running back into the sauna was a great experience.


2. What tips would you give other travellers booking this holiday?

Should spend more time on details. Like I did not notice we had a 16 hour train journey. Nor did I ask what class we were travelling in the train. Travelling second class for a 16 hour train ride is not good.
Better communication with the organizer would have helped. There was no backup plan when a bad or not agreed to accommodation was setup. Telephone numbers provided did not help. People who answered the phone were less than helpful. Totally rude and useless.Nobody followed up from the holiday provider even till now. All I ever got was that Jim will get back to me when he returns.


3. Did you feel that your holiday benefited local people, reduced environmental impacts or supported conservation?

Certainly benefitted local people economically. Not sure about the environment.


4. Finally, how would you rate your holiday overall?

Holiday was fantastic. The tour operator was not helpful.
Read the operator's response here:
We're pleased to hear that the holiday was enjoyable, but disappointed to read that the accommodation in the Carpathian Mountains did not meet expectations. We describe this as a 'wooden house' and while it's certainly not a three or four star hotel,
we've found that our previous groups here have been very happy with it. It's clear though that this did not match expectations and so we are currently reviewing our documentation to make it clearer, in order to avoid this from happening again – we'd like to apologise for any shortfalls here.

By way of apology we arranged two additional lunches in Moldova, in Chisinau and Orhei Vechi, which we hope you enjoyed.

With regards to communication, we were in touch by email on a number of occasions throughout the trip, regarding this issue and also the possibility of amending some of the meal arrangements. The person who originally managed your booking was
overseas during your trip, and so while we addressed any concerns at the time, we advised that he would also be in touch upon his return to discuss these more fully. We contact each of our travellers directly within 7-10 days of their trip ending to receive any feedback.

We're sorry that you felt our local partner was unhelpful when spoken to – having discussed this we understand that you were unhappy about the accommodation and she explained to you what had been booked. It had seemed to her that this was then accepted, but if a request had been made to change the accommodation then this certainly would have been attempted, and if there was any misunderstanding about this then we'd like to offer our apologies.

Finally, with regards to the train journey, first class cabins do not exist on this route and so to accommodate your itinerary request this was the only practical way. We apologise that this was not made clear beforehand.

Thank you for also contacting us during the tour to tell us that you were enjoying yourself – we always appreciate knowing how the trip is progressing as you travel.

We're sorry that the accommodation in the Carpathian Mountains did not meet your expectations, and as mentioned will review our documentation to ensure that a similar issue does not arise in the future.

---
Popular similar holidays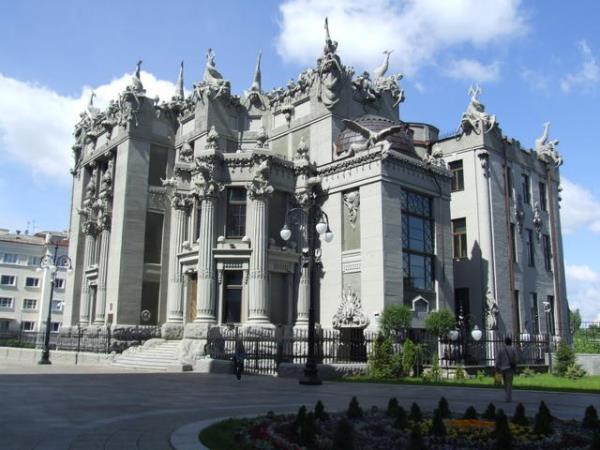 Discover one of Europe's least known nations
From £2625 14 days excluding flights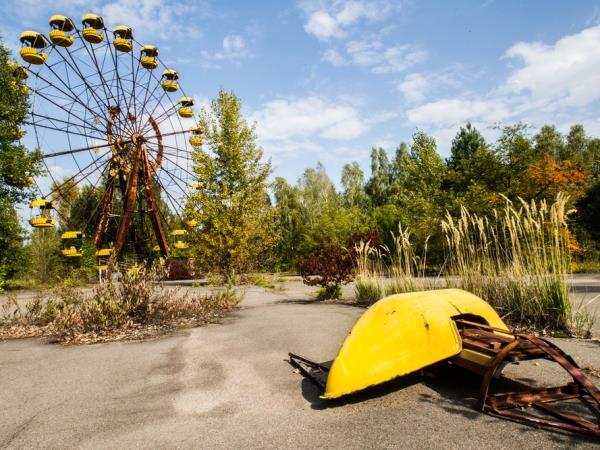 Unique small-group tour to Kiev and Chernobyl
From £1095 6 days including UK flights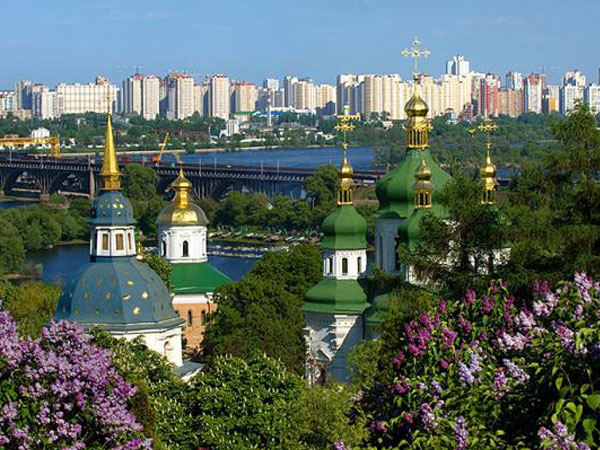 Explore little visited Moldova and Ukraine
From £1179 - £1419 8 days including UK flights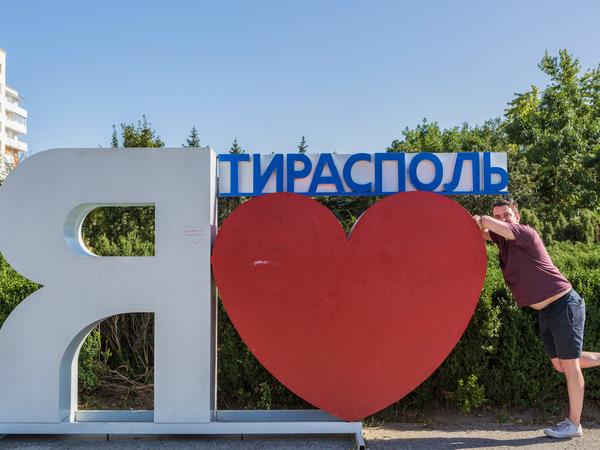 Explore the best of Eastern Europe's least visited regions
From £2890 - £3295 22 days excluding flights