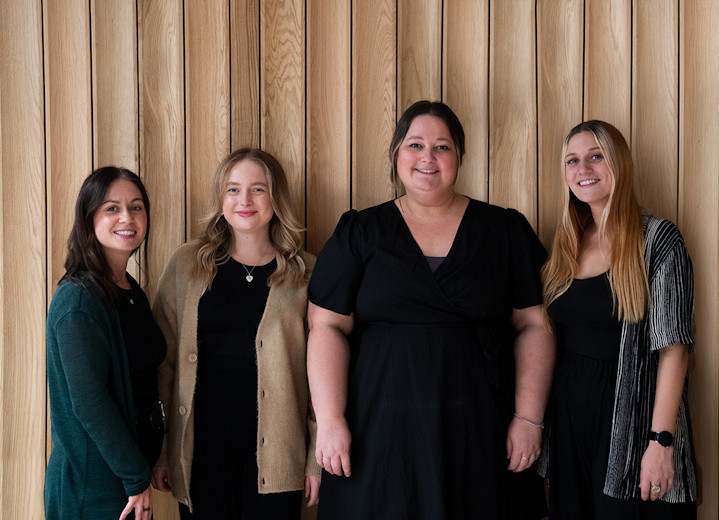 Departure information
This trip can be tailor made throughout the year to suit your requirements
Overview:
We believe that travel is for everyone. This is a really core principle for us and we passionately believe that where there's a will there's a way. We take all ages and all levels of fitness and we do everything possible to ensure that our tours are accessible for everyone, irrespective of physical ability or cognitive conditions. In our experience, there is almost always a way of making a tour suitable for everyone. It's conceivable that there may be some situations that we can't accommodate but we haven't come across them yet!
Limited mobility:
Everything that we do is tailor made so if we have guests with limited mobility, for example, we will tailor the programme to take this into account, and will suggest hotels which will suit. Just let us know what your requirements are and we can talk you through the options
Wheelchair:
In most of our destinations, it is not possible to arrange a special vehicle adapted for wheelchairs, but we are able to arrange a large vehicle which will have ample storage for a wheelchair. Some hotels have wheelchair access; these may be few and far between but we can suggest where these might be possible. Where there is no wheel chair access, but not too many steps, hotel staff are always happy to help with lifting the wheel chair.
Blind/ limited vision:
All of our customers will be travelling as part of a family group therefore we would expect that one of the family would be able to provide necessary assistance to a traveller with limited vision. Information in braille is almost never available but local support can be provided, for example ensuring that porters are available to carry luggage in airports / train stations / hotels so that the travel partner is free to assist the person with limited vision.
Deaf/limited hearing:
As stated above, all of our customers will be travelling as part of a family group therefore we would expect that one of the family would be able to provide necessary assistance to a traveller with limited hearing.
Cognitive conditions:
We have experience in providing appropriate spaces for all travellers, whether this means hotels with access to outdoor space, ground floor rooms, quiet rooms and so on. As all of our customers will be travelling as part of a family group therefore we would expect that one of the family would be also be on hand to provide necessary one on one assistance to a traveller with cognitive conditions as required.
About this Free from food:
If guests have serious dietary issues (or allergies) we will arrange translations into the relevant local language(s) to explain these, and will brief guides to ensure that appropriate food is served.
LGBT: LGBT: LGBT:
The staff who are responsible for running our tours will always be LGBT friendly. Many of the destinations in which we operate do not offer equal rights to the LGBT community, and outward displays of affection may be problematic. We will be able to give advice on this on a country by country basis.
Responsible tourism
Responsible tourism: Exciting family holiday in Egypt, for all ages
Environment
Our tours in Egypt are run in conjunction with a local partner who shares our environmental goals and commitment to operate in a responsible manner.
There are fragile eco-systems in Egypt and our guides and drivers provide advice on how to behave to ensure that any negative impact is prevented. For example, on our overnight felucca stay our guide will advise families on how to best minimise impact on the place where we stop. We also ensure that all waste is taken away with us when we leave (except in the case of toilet paper, which we advise clients to burn safely, ensuring that none remains).
Transport where possible is as low carbon as possible - from the overnight train from Cairo to Aswan, to sailing boats and even donkeys!
Our UK office is run as environmentally as possible. The majority of our staff either walk or cycle to work and we operate a primarily paper free environment. We do not produce brochures (which often leads to a lot of waste) but market our tours exclusively on the internet.
Community
All of our tours in Egypt use local guides which is very important as it not only ensures that travellers are given a unique insight into the way of life and culture in Egypt but also ensures that tourist revenue is retained locally.
Whenever it is possible, we also try to use small locally-owned and family run hotels. These hotels not only provide a better experience for families but also tend to employ from the surrounding villages, ensuring that money is retained locally and spread throughout the area.
Where possible, hotels are selected that have been built and furnished using locally sourced materials.
As Egypt is a Muslim country it is important that correct advice is given on how to dress; our pre-tour literature covers this in detail, ensuring that travellers (particularly women) know what is appropriate. We also give advice on how to behave during Ramadan (if applicable given the time of year of travel).
Popular similar holidays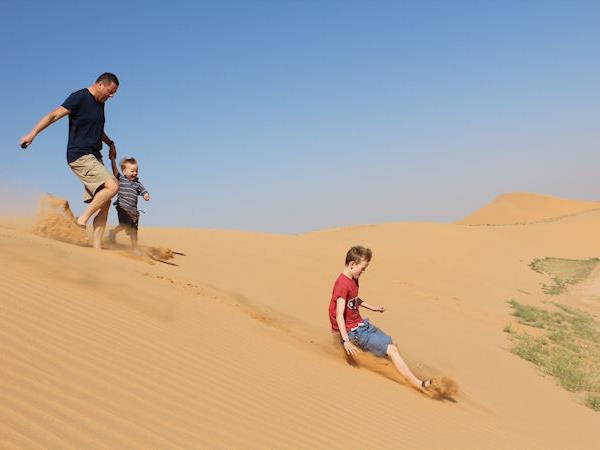 A fabulous family holiday through Egypt and Jordan
From £1300 - £1700 16 days excluding flights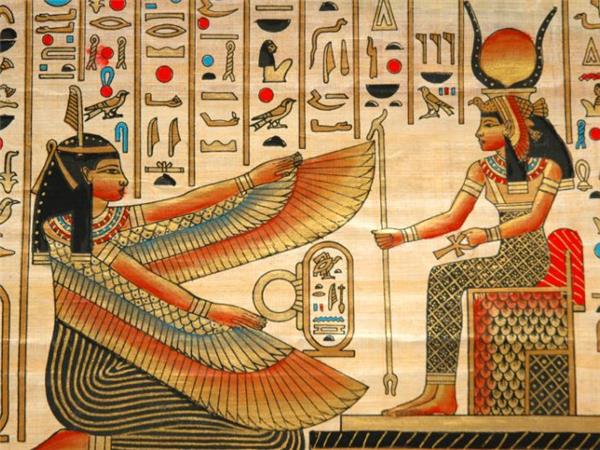 An Egyptian adventure the whole family will remember
From £1199 - £1349 12 days excluding flights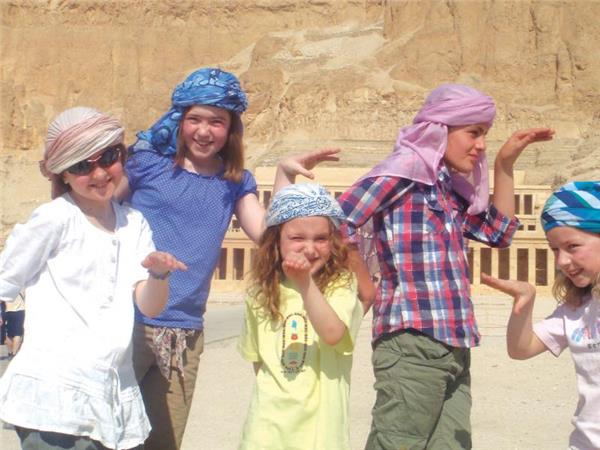 The Great Pyramids and sail the River Nile
From £1699 - £1840 10 days including UK flights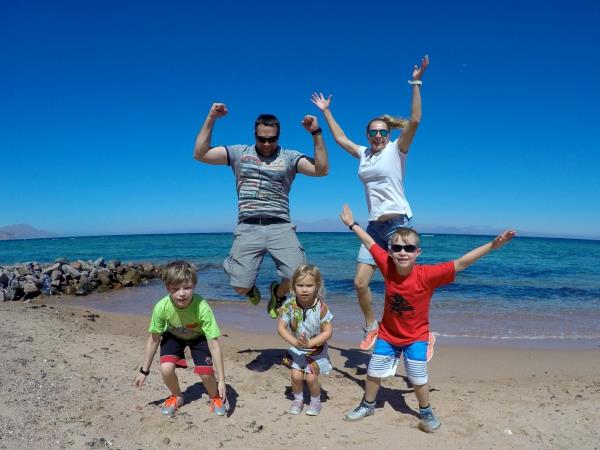 Learn to scuba diver, as a family, safely, in the Red Sea
From £630 7 days excluding flights