"Iceland's wild, windswept landscapes are the perfect backdrop for this birding and photography tour, accompanied by a renowned Icelandic filmmaker to ensure you capture the perfect shots."
Highlights
Guided by Dúi, a renowned wildlife cameraman & director | Midnight sun close to the solstice | Eyjafjordur | Boat trip to Hrisey Island | Lake Myvatn | Godafoss Waterfall | Langanes in the East Fjords | Jookulsa Canyon | Rhyolite mountains of Bakkagerdi | Seydisfjordur fjord | Bird species including ptarmigan, gyrfalcon, Barrow's goldeneye, harlequin duck, golden plover, merganser, puffin, long-tailed jaeger, black-tailed godwit, Arctic stern
Description of Iceland birding and photography tour
Iceland, emerging from the icy waters of the North Atlantic, is a land of fire and ice, whose volcano-scattered landscapes are bathed under the eerie light of the midnight sun each summer. This eternal sunshine makes the dramatic landscapes appear even more beautiful – a dreamlike setting for photographers. Few people associate Iceland with wildlife, but there are many creatures that thrive in this wilderness, undisturbed by humans, and they are not as timid as you may think. Across the cliffs, buffeted by Atlantic waves, are huge colonies of puffins – the star of the ornithological show. But the fjords, offshore islands and beaches are havens for many other bird species, and this Iceland birding and photography tour will introduce you to many ducks, geese, divers, guillemots and phalaropes, amongst others, all against these stunning backdrops. Keep an eye out too for whales, dolphins and seals. As this is a dedicated photographic holiday, the pace is flexible to ensure you can spend as much time as possible with the wildlife as it appears. Your guide for this tour is Dúi, born in the small port town of Akranes and raised along the wild west coast of Iceland. He has observed the birdlife here since childhood, spotting species that had made the long migrations from mainland Europe and even as far as Africa. Dúi went on to undertake photography and audio-visual studies in Paris which led him to become a cameraman and director – a career which allowed him to bring his love of film and the natural world together. His work has taken him around the world, sharing his love of birds with his audience, and he has directed documentaries including several for Icelandic and French TV stations on common snipes and waders. The itinerary below is a sample of what you can expect on this 8-day tour, but it will be determined by nature itself – as is the way in Iceland. There may be dense fog or mud slides, some high passes may be closed, or flights delayed by poor weather – but the unpredictability and the serendipitous encounters that nature often produces are sometimes the most memorable and special parts of the holiday. Anyone booking this trip should keep that in mind, and be as open minded as possible to ensure they enjoy this trip to the maximum – and keep their cameras at the ready!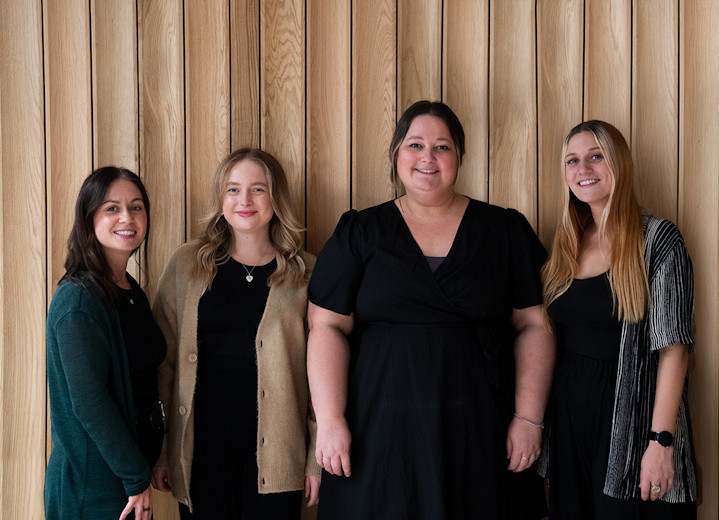 Responsible tourism
Responsible tourism: Iceland birding and photography tour
Environment
Our aim – which is also our priority – is to ensure a maximum of quality on our trips, enabling each participant to experience a re-centering on his or her personal life. Those short adventures are for people with open, contemplative, active minds, who are willing to take time to discover, feel and meet.
When you travel alone in Iceland or with one of our small group trip we encourage you to follow this basic eco-friendly rules:
- Don't leave waste behind you, take all the rubbish with you until you can find a proper litter bin
- Recycle as much as possible during your trip
- Follow footpaths and don't walk on unmarked trails in order to protect the flora, don't pick native flora even rocks or stones you could find pretty!
- Drink from tape and try to avoid buying plastic bottle. Water in Iceland is really good, use a flask when you go walking and refill it each time, with fresh water.
- If camping don't contaminate, river and spring by using washing product which can contain detergent and phosphate. Try to use organic washing products without chemicals.
In our tours we eat local, as much as possible organic with a vegetarian tendency except for the delicious grilled leg's lamb and the unmissable local fish. We are particularly concerned by offering well-balanced and nutritious meals. If you have a special diet you need to let this now before the beginning of your trip.
In our tours, we work with local suppliers. Most of the places are chosen for their quality and are locally owned. We pay directly local communities and don't work on large scale with international corporations. It's also why we only travel in small groups (up to 12 people only).
We encourage people to buy local products and handicraft, respect customs and traditions, be polite in front of locals and even manage to speak a few Icelandic words even Icelandic people usually speak good English. Respect for local people, their cultures, traditions and environment are essential to our philosophy and we work hard to ensure our groups have a positive impact on the places and people visited. We hope that our clients will be treated as guests rather than as tourists whilst travelling with us.
We are ourselves based in Iceland and work all year round from our office, trying to use less transportation as possible even Icelandic road and conditions make us use engine such as 4x4 to conduct safely our customers. Whenever possible we walk and encourage slow travel by focusing on a small region instead of driving long hours to do the whole country. A lot of our tours are even based at the same place in North Iceland with little kilometers to drive everyday. The aim is to feel, experience and explore places hard to find without possessing the keys instead of glancing over.
We support a local association called Fjoregg and have meeting to make change in a better sustainable energy, wastewater treatment and protection of lake Mývatn birdlife. We also plant a tree for every 2 customers that book with us.
Community
Our company is a family run company specialized in small group owned by Icelandic/French couple Harpa /Jean Marc who are based in Iceland. Together they have over 15 years experience travelling and guiding. She studied anthropology, Kundalini yoga and music and will tell you stories of the world of elves and trolls. She is also the president of the local association "Fjoregg" in order to protect the environment. You will have the possibility to become an adherent and support this association. Jean Marc is a professor of Aikido and Qigong and a Shiatsu therapist.
With them you'll have the opportunity to encounter your own nature while contemplating the beauty of Iceland and forgetting yourself in the midst of the elements. Our extensive knowledge of Iceland enables us to offer original tour itineraries for different durations at all times of the year, as every season has different experiences to offer. We think that our trips provide a good balance between the region's well-known 'must-sees' and off-the-beaten-track pearls.
For each of our tours:
We respect the environment, visitors and locals
We benefit locals and support conservations
Our trips are never sporting challenges
We take the time to live, to contemplate
We focus on quality and simplicity in everything
With all this you can listen, meet, be amazed, be present
Guided tours
With your driver and guide you'll experience Iceland more like a guest than a tourist. They will show you their favorite spots, and will tell you the stories and legends attached to every place. Tours often focus on contemplation, meditation, observation of wildlife, meeting of the local people and traditions...
Self-drive tours
We privilege eco-friendly accommodations and suggest itineraries that involve as little drive as possible. We try to reserve 4x4 only for necessary trips. Most of the activities we offer are eco-friendly and focus on nature instead of using big engine.
Popular similar holidays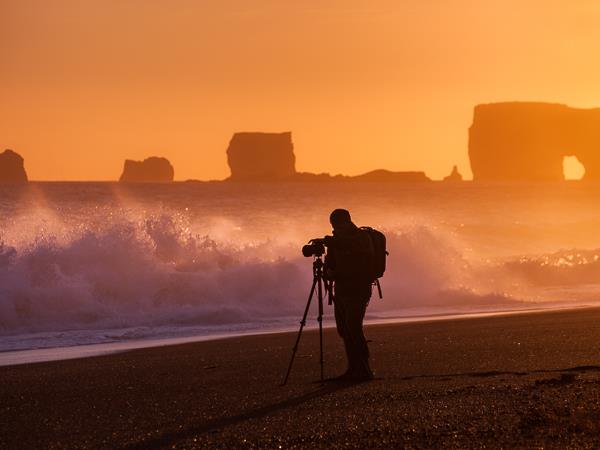 Photographic trip in the stunning west and southeast Iceland
From £3150 - £3250 10 days excluding flights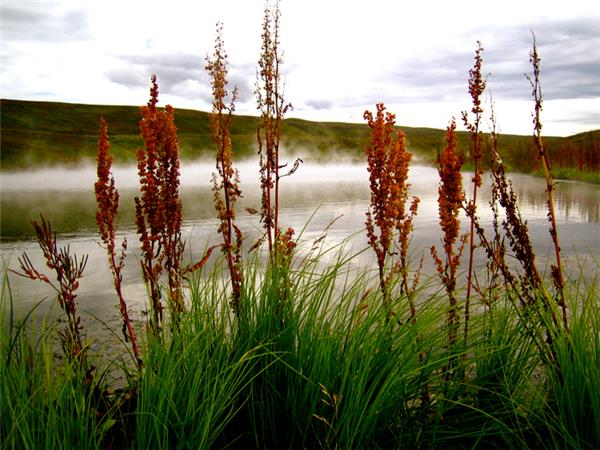 Delve into the ancient land of Vikings and volcanoes
From £2406 - £3360 10 days excluding flights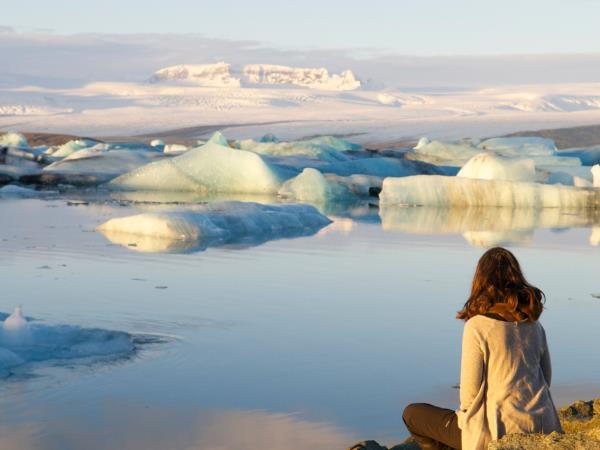 Discover the best of Iceland along the ring road in 11 days
From £1500 - £2500 11 days excluding flights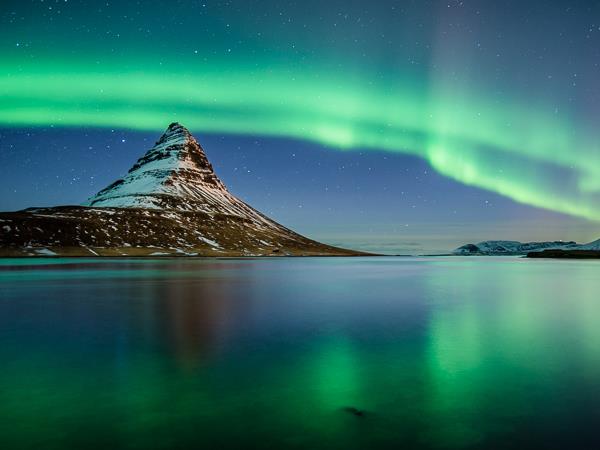 Incredible photographic trip in stunning West Iceland
From £2500 7 days excluding flights