If you would like some help or advice, or just want to discuss your ideas for your next trip, do give us a call.
Departure information
This trip can be tailor made throughout the year to suit your requirements
Pricing:
The currency converter above works on today's interbank exchange rate. We do take bookings in a variety of currencies, but the rates are often set months in advance and may therefore differ from those shown above which are for guidance purposes only. Please enquire for details.
Responsible tourism
Responsible tourism: Pakistan tailor made holiday
Environment
Travelling with us to Pakistan, you will be contributing our foundation, which has supported the Kalash during environmental crisis. In 2013 and 2015 the Kalash Valleys in northern Pakistan saw huge floods that washed away homes, village buildings and the local primary school. In the village of Balanguru – one of three villages in the Kalash Valleys – five luckless houses, close to the river's edge were destroyed along with the bridge that connected the village to the road. Thousands of tons on mud spewed into other buildings – including the temple of the family, Justak Khan.
Concerned that the situation was getting worse with the annual floodwater eating away at the riverbank, Saifullah Jan, the chief spokesperson for the Kalash and friend of our tour company owner for over 20 years, approached us to see if we could help. He felt if something wasn't done soon the village of Balanguru could be swept away. We started a Kalash Wall Fund and dedicated our annual 'Evening of Adventure' at the Royal Geographical Society in March 2017 to the cause. With guest speakers, including the legendary writer, actor and traveller Michael Palin, who visited the Kalash during his Himalayan series, we raised over £7000 on the night. With further generous donations after the event we met out £9000 target and the construction work on a new flood defence wall could begin.
With the funds raised and the wall built all in a matter of seven months, it was a fantastic result! The Kalash are a vulnerable people that live in a vulnerable world. Over the years they have done so much for us, welcoming our tour company and our travellers into their community and homes. It seems only right we could continue to do something positive for them and help protect a community and its environment brick by brick.
To reduce the environmental impact of the tour, we ensure to use minibuses whenever we can to keep vehicle numbers on the roads low. Some roads require jeeps for the group to travel in, but we want to reduce our carbon footprint whenever possible.
Community
As an overall ethos, wherever possible we aim to use characterful accommodation that enhances the overall travel experience, not just offers a bed for the night. This can obviously vary dramatically from country to country and from trip to trip. On this trip it varies hugely from nice 3/4* hotels to small local guesthouses. By visiting local families we are able to put much needed funds directly into the local communities. In addition all foods are produced locally so several members of the village benefit financially, which improves several familys' standard of living. The great thing about this kind of interactive tourism is that everyone gains – the locals financially and us from the fuss they make of us!
More than 2 years on from the devastating floods that hit the Kalash Valleys, in northern Pakistan, the children of Balanguru Village are still without a primary school building. Flooding destroyed much of the already fragile infrastructure in July 2013, including homes, communal buildings, water channels and crops. The small primary school building was washed down the valley, leaving students without their classrooms. Since then the children have been taking classes outdoors (and in tents) with no formal school setting. While the Pakistani government has agreed to provide a new building, parents and Kalash leaders are understandably concerned about re-building the school on the same exposed plot of land for fear of future flooding.
Our tour company Foundation set up a Kalash Land Appeal to raise the £5000 needed to purchase an alternative piece of land and accommodate the primary school students in a much safer environment. With the generous support of our clients who have visited the people of the Kalash and various fundraising events we hope to raise the funds this year. The total raised to date is now over £3500 and with your help we can hit our goal.
We are promoting the ancient heritage of Pakistan through visiting the UNESCO World Heritage Site's of Makli Hill, Mohenjodaro and Taxila. UNESCO Sites are chosen by the UNESCO committee and must "bear a unique or at least exceptional testimony to a cultural tradition or to civilisation", "an important interchange of human values" or be outstanding examples of major stages of Earth's history or ecological and biological processes in evolution. Visiting such sites helps sustain the ancient traditions and history of Pakistan.
Popular similar holidays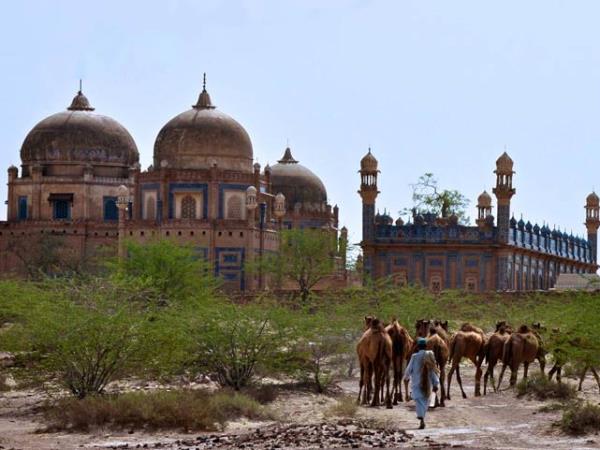 Small group travel in remote southern Pakistan
From £2145 17 days excluding flights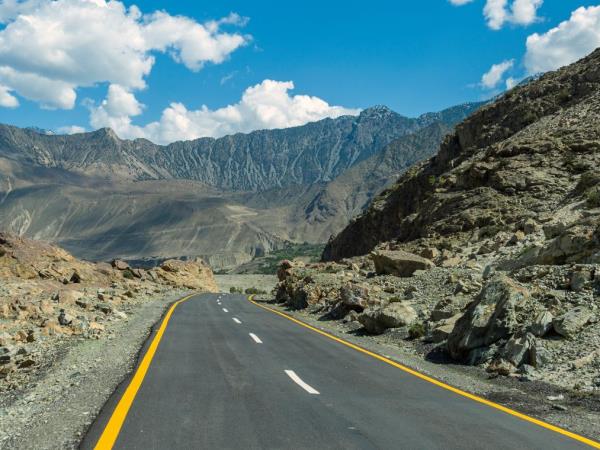 Journey the Southern branch of the Silk Road
From £4615 - £4725 20 days excluding flights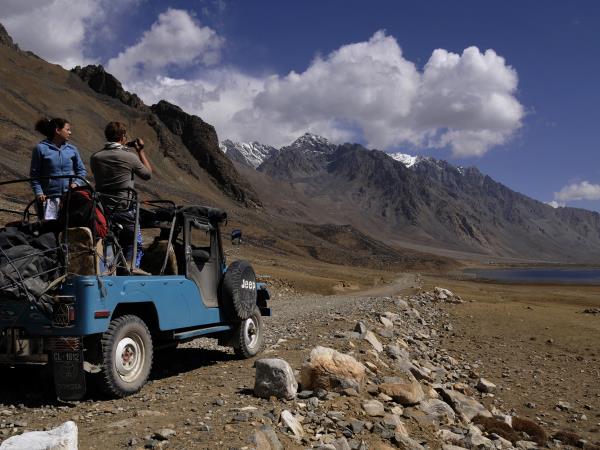 See some of the most breathtaking scenery on earth
From £3395 - £3475 20 days excluding flights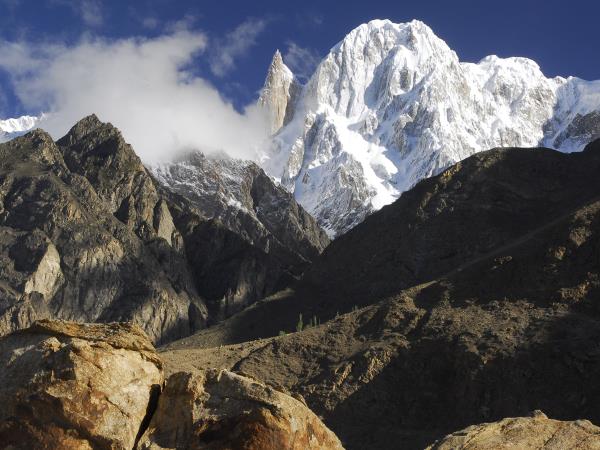 Experience the spectacular scenery of the Hindu Kush
From £2795 - £2945 14 days excluding flights