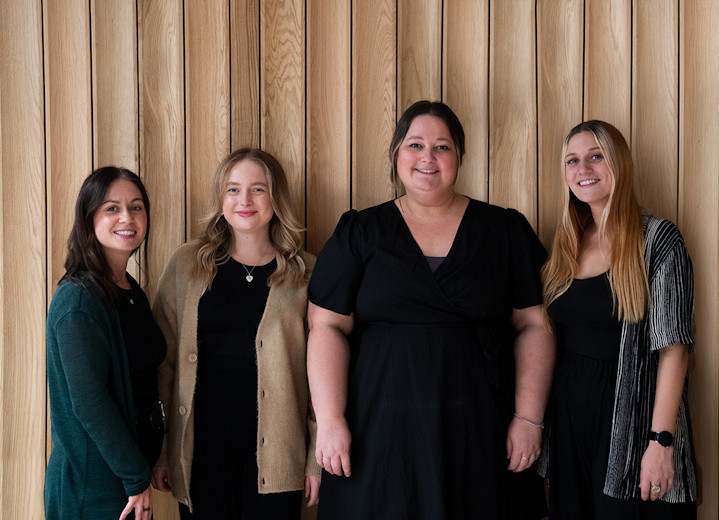 Responsible tourism
Responsible tourism: Cambodia travel photography tour
Environment
Our Environmental Policy in Cambodia.
We provide authentic, real travel photography experiences for small groups of guests (maximum 8 people), supporting local projects and charities where we can. We incorporate walking tours and for our transportation mainly use tuk tuks that have open sides so that there is no need for air con and employs more local people.
Safe drinking water.
In Cambodia you need to drink plenty of water due to the hot and humid climatic conditions. To minimise the use of bottled water we recommend all guests bring with them a water bottle filtration system, made from BPA free plastics. These filtration systems convert tap water in to safe drinking water, eliminating the need to use countless plastic water bottles.
Osmose Ecotours.
We support the work of Osmose an NGO charity based in Siem Reap.
In 1999 Osmose set up a bird sanctuary on Tonle Sap lake after poaching of eggs and chicks saw bird numbers decline. Osmose initiated a novel approach to environmental protection: advancing conservation objectives through environmental education, community support and alternative income generation from ecotourism. They promote conservation through education and employ local rangers (ex egg poachers) and local people, bird populations have now recovered.
They also promote sustainable development through the making of handicrafts from an invasive plant species, water hyacinth. As of today, about thirty women, mainly head of households from poor families, generate significant household revenue from the project. For the most active handicrafters, water hyacinth (an abundant, free resource) has now replaced fish (an overexploited resource) as their main livelihood. In this way, the Saray cooperative is an ideal model of 'sustainable development': it contributes to economic resources while addressing an ecological problem.
Osmose also provide water filters to the community, Access to drinkable water significantly reduces the dependence on firewood as the villagers no longer need to boil it. Medical and education support is also given to the local community.
Biofuels for the Osmose boats.
An agreement between Osmose and the organization Naga Biofuels has replaced diesel fuel by biofuels made from used cooking oil collected from local hotels and restaurants. This substitute is biodegradeable, and reduces carbon emissions by 50%.
All our accommodation in Cambodia is within easy walking distance to great local places to eat and drink.
In our office we use a 100% renewable energy supplier. We buy organic and fair trade goods, as well as growing our own food. We use A+ appliances and power saving computers and hard drivers. We use very little paper as we don't send out brochures, the paper we do use is recycled.
Community
Before the start of the trip we email an information sheet which details, any dress code, or other etiquette that is required to respect the local customs and traditions. We also include the words for hello and thank you in Khmer to encourage our guests to use these phrases as a starter. We also hold an orientation session on the welcome evening to remind people of the particular sensibilities of the country we are in, which reiterates dress code, appropriate behaviour in public and religious buildings, and then goes on to include such things as where to find local services, appropriate tipping (by giving an insight into average local wages) and bartering. Further to that on a daily basis guests are advised what they can expect to encounter that day with regards to dress codes, removal of footwear, etc.
Stephen and Rachel have been travelling to the area since 1999 and have forged strong links and friendships with the local people and businesses.
Giving blood.
In Cambodia we have always donated blood to the local Kantha Bopha Foundation hospital for Children, which provides free, quality health care to children. We give information about this hospital and its work to our guests who can support it if they chose, by blood donation or monetary donation, or both.
All our accommodation is within easy walking distance to local restaurants, cafes and bars. We pay all our tuk-tuk drivers a fair wage and we have a celebration with them at the end of the holiday by the moat of Angkor Wat, with a picnic and drinks to thank them for their services whilst we are guests in their country. Our main tuk-tuk driver was a photographer himself and is always on the look out for those travel photography gems.
By encouraging our groups to sample the local cuisine and eat at local restaurants our trips also aim to benefit local businesses and individuals by putting our money into the local economy. Stephen takes guests to eat at his favourite local restaurants.
We also encourage our guests to buy local handmade crafts and products as this gives confidence and pride to the local artisans, keeping traditional crafts alive by supporting them economically.
We support the work of many NGO's from Artisans d'Angkor which aims to revive traditional arts and crafts, provide fair income, whilst educating and employing the rural poor and people with disabilities.
Artisans Angkor has always strived to pioneer a new social policy in Cambodia, guaranteeing a fair income (higher level of salary than average) as well as social and medical welfare. Also, 5% of their craftsmen are people with disabilities and the company respects gender equal opportunity principles.
The artisans themselves formed an association which holds a 20-percent share in the company. The turnover of the company is reinvested for social purposes, such as the setting up of new trainings and the opening of new workshops in rural villages in Siem Reap province.
Health services are available for all employees, they can also consult the permanent doctor working for Artisans Angkor if they require it.
We visit Phare the Cambodian acrobatic circus which is an NGO which works to support young people from the street, orphanages and struggling families to express and heal themselves through the arts.
In Cambodia we also encourage our guests to donate their read books at the end of the holiday to local booksellers who are landmine victims making their living selling second hand books to tourists despite being amputees of multiple limbs in some circumstances. We recommend buying books from local sellers about the local history, culture and customs.
We visit a village that harvests sugar palm and makes local delicacies and handicrafts. We visit a family run organic pepper farm.
All the restaurants, cafes, market stalls and street food vendors we visit are independently owned.
3 Reviews of Cambodia travel photography tour
4.5 out of 5 stars
---
Reviewed on 04 Apr 2017 by Christopher Gledhill
1. What was the most memorable or exciting part of your holiday?

Trip was very well organised. I enjoyed travelling in Cambodia and meeting people there. Travelling was not overdone - there was time to relax. Photo opportunities created by our leader were excellent. Most enjoyable part was in the coastal towns of Kep and Kamot, so relaxing and I loved the local dish of Kep crabs with pepper sauce down at the seafront.


2. What tips would you give other travellers booking this holiday?

Just go and make the most of it!


3. Did you feel that your holiday benefited local people, reduced environmental impacts or supported conservation?

Yes we were using local hotels and services including the friendly tuk-tuk drivers as our guides.


4. Finally, how would you rate your holiday overall?

Excellent trip which I would very much recommend.
---
Reviewed on 20 Jan 2016 by Susanne Kempf
1. What was the most memorable or exciting part of your holiday?

Being alone at the temples at dusk and dawn and therefore being able to experience the solitude.


2. What tips would you give other travellers booking this holiday?

Look forward to a great experience and ask Steve as many questions about photography as possible. He is a great and patient teacher.


3. Did you feel that your holiday benefited local people, reduced environmental impacts or supported conservation?

Yes.


4. Finally, how would you rate your holiday overall?

The perfect holiday. The perfect combination of learning more about photography, having enough time to take pictures, relaxing, enjoying excellent food and meeting great people.
---
Reviewed on 18 Jan 2016 by liz mcmanus
1. What was the most memorable or exciting part of your holiday?

Every day was fascinating. Too many high points to reduce down to one. The range of experiences was wide. Stephen is dedicated to ensuring that the best times are availed of to visit the temples. This means early morning starts but they are well worth the effort.


2. What tips would you give other travellers booking this holiday?

I'm not a photographer (my partner is) but I still had a great time. The pace is ideal for taking in the impressive sites slowly and at interesting times of the day ( i.e.when there are very few people around.) I was made to feel very welcome even though I wasn't taking photographs. My partner developed his skills at using the camera. The hotel is very good. I brought a few copybooks and pencils for children on our day on the lake. I'm sorry I didn't bring more to give to the school there.


3. Did you feel that your holiday benefited local people, reduced environmental impacts or supported conservation?

Yes, there was an effort made to ensure that socially and environmentally the impact we made was beneficial.


4. Finally, how would you rate your holiday overall?

Excellent, memorable, wonderful.
---
Popular similar holidays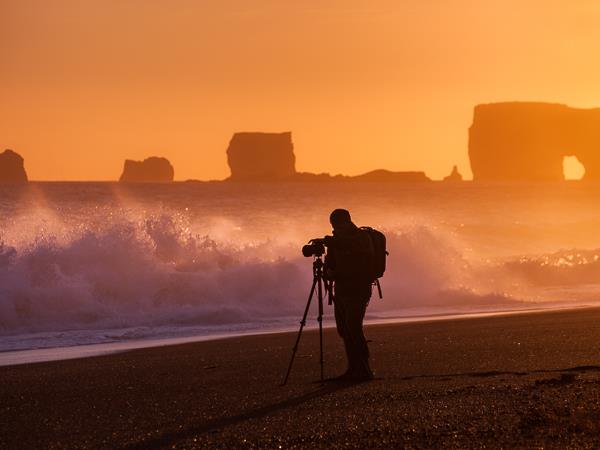 Photographic trip in the stunning west and southeast Iceland
From £2950 - £3150 10 days excluding flights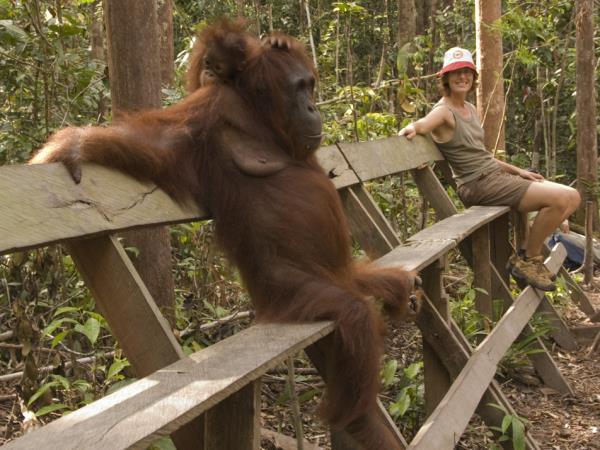 Develop your photography skills in Borneo
From £2175 - £2275 10 days excluding flights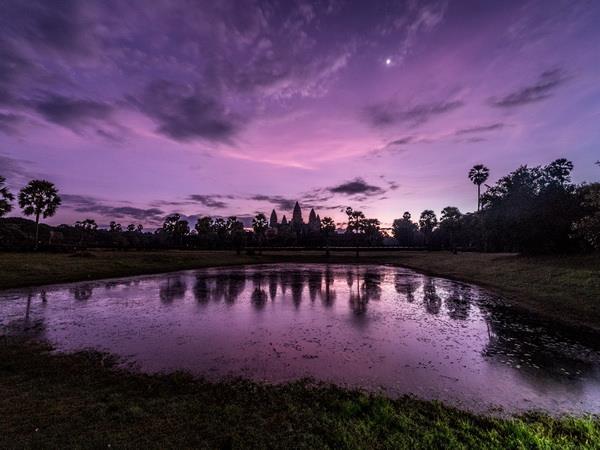 Improve your photography - escorted tour of scenic Cambodia
From £2300 - £2500 13 days including UK flights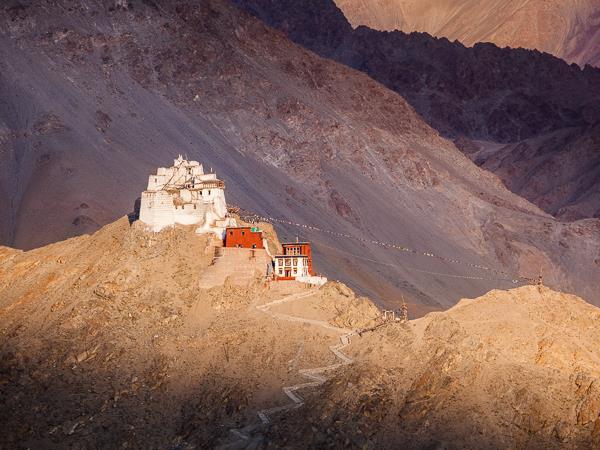 Inspirational photographic expedition to stunning Ladakh
From £3250 17 days including domestic flights only