"Fill up on Roman history as you stride out on four self guided walks along the central section of Hadrian's Wall, with maps and route notes to guide you. "
Highlights
Hadrian's Wall | four self guided walks | maps, route notes and commentaries | emergency phone support | Haltwhistle | choice of accommodation | full English breakfasts | Lanercost Priory to Greenhead | Greenhead to Haltwhistle | Steel Rigg, The Pennine Way and Houseteads | Vindolanda | optional: Roman Army Museum
Description of Hadrians wall walking holiday, England
On this Hadrian's Wall walking holiday, England, discover the stunning landscapes and amazing history of this UNESCO World Heritage Site. Walk through centuries of history along the most scenic and interesting sections of Hadrian's Wall, where you will see the best preserved sections of the wall. Routes are personally researched by us to provide contrasting walks of considerable historical interest. The holiday is centred around the small town of Haltwhistle with accommodation of a high standard and fine dining at the end of the day, a highlight of our holidays.

On this holiday you will not rush from end to end but have time to fully explore the best of Hadrian's Wall country over four walking days. This fascinating and rewarding journey alongside one of Britain's iconic landmarks follows the central section of Hadrian's Wall, Europe's largest surviving Roman monument and a UNESCO World Heritage Site.

Your journey starts at Lanercost Priory, which is located just south of the wall, the first of many fascinating historical sites you will encounter during the next few days. You'll follow the path of the Roman Wall itself, walking through some of the wildest and most stunning countryside you are likely to encounter on any walk. You will be constantly amazed at the achievements of the Romans as you progress along the route. You will discover forts, mile castles and turrets as well as fascinating museums and visitor centres.

Routes are suitable for anyone of average fitness, able to walk up to nine miles on varied hilly terrain on four days for up to six hours with a break for lunch. We supply detailed route directions, fully marked-up Ordnance Survey map, comprehensive commentaries on the area's history, with places of interest to visit en route. We also recommend lunch and picnic stops.

Stay at an excellent hotel in Haltwhistle which dates from the 15th century and is noted for its excellent food. Alternatively we recommend an award winning, luxurious B&B. If you prefer, there's also an old inn with basic but clean, comfortable rooms, too.

Dates can be arranged at any time between March and October and the itinerary can be adapted to suit your individual requirements.

Day-by-day itinerary
| | |
| --- | --- |
| Day 1: | Day One – Arrival Day. Settle into your accommodation and read through your notes for your first day's walking. |
| Day 2: | Day Two – Lanercost Priory to Greenhead. Begin by exploring 12th century Lanercost Priory and its beautiful church, noted for its Burne-Jones stained glass. Here, you'll enjoy the tangible sense of peace and tranquility, masking the Priory's once turbulent past. There's the option of a coffee break before you make your way to the Roman fort at Birdoswald, once home to over 1,000 Roman soldiers, now an important archaeological site with an interactive visitor centre and cafe. Back on the route, you will encounter several Milecastles along particularly well-preserved sections of wall. You may like to visit the enticing tea shop in the village of Gilsland before continuing your journey to today's destination, the pretty village of Greenhead. (Grade moderate: 8 miles) |
| Day 3: | Day Three – Greenhead to Haltwhistle. You start the day by visiting Thirlwall Castle, built in the 14th century castle with stones taken from the Roman Wall. Its heavily fortified construction illustrates the increasing troubles between the Scots and the English at that time. Frequent border disputes meant that, for short periods of time, Thirlwall Castle actually stood in Scotland. You continue to Walltown Quarry which provided much of the stone for the wall. Above the quarry, you'll meander across some superb undulating countryside to eventually finish at Haltwhistle Burn, a delightful riverside path leading back to your accommodation. (Grade moderate: 8 miles) |
| Day 4: | Day Four – Steel Rigg, The Pennine Way & Houseteads. Arguably one of the most scenic walks imaginable with fantastic views throughout. There are a number of 'ups and downs' today but we're sure you will agree the scenery and views you will encounter are well worth the effort! We have devised today's route to incorporate contrasting scenery to include the best parts of the Wall with stunning, panoramic views in the morning, culminating at Housesteads, the most complete Roman fort in Britain. Then, by diverting on to the Pennine Way, your circular route takes you away from the wall for a wonderful, flat afternoon walk with distant views of the Wall throughout, The route incorporates a board walk through a beautiful nature reserve and skirts picturesque lakes or 'loughs' as they are known locally, on the way. (Grade moderate: 9 miles) |
| Day 5: | Day Five – Vindolanda. Today you'll climb from the valley floor at Bardon Mill, noted for its pottery, up the secluded wooded valley of Chainley Burn to the superb Roman fort at Vindolanda. Space does not allow us to do justice to the outstanding work being done at Vindolanda; you must go there yourself to see it. The writing tablets are amongst Britain's greatest historical treasures, giving you a real feeling for the everyday life of the inhabitants of Hadrian's Wall. Vindolanda and its world-famous museum, is a 'must' for all visitors and worth every penny! In the afternoon you'll continue on to Barcombe Ridge with its magnificent views and to heather, fern and rock-clad Thorngrafton Common before returning to Bardon Mill and your train ride back to Haltwhistle. (Grade easy-moderate: 5 miles) |
| Day 6: | Day Six – Departure Day Today we recommend a morning visit to the wonderful Roman Army Museum, the one place there was no time to include on the walks. |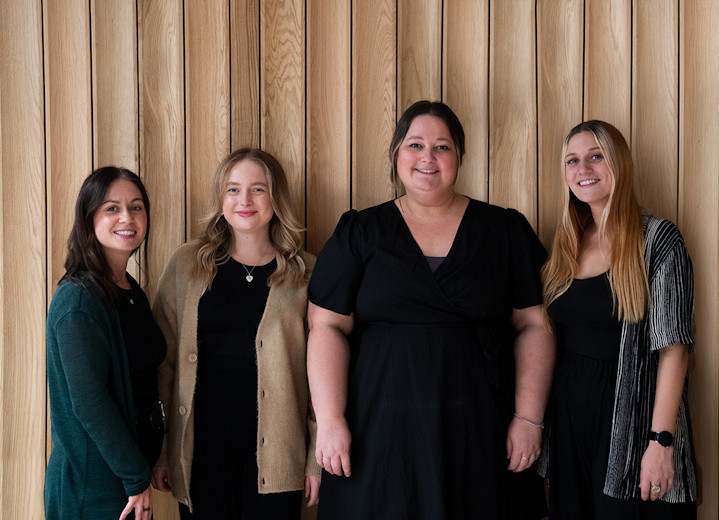 Departure information
This trip can be tailor made throughout the year to suit your requirements
Responsible tourism
Responsible tourism: Hadrians wall walking holiday, England
Environment
Country Walks provides carefully-researched walks in this special historical landscape. We promote appreciation, respect and enjoyment of the countryside through informative commentaries. We are sensitive to the need to protect the environment and actively promote sustainable practices that will help protect precious landscapes for future generations. We believe that by encouraging walking, the least carbon intensive way to travel, the environmental impact of our groups is kept to a minimum. Where it is necessary to travel by means other than on foot, we encourage the use of public transport. We aim to balance the environmental impact of travelling with the immense benefits sustainable tourism can bring to rural destinations and to local economies. We focus our walks on areas that are as much as possible 'off the beaten track', providing our clients with authentic experiences and, as a result, a memorable holiday very far removed from mass tourism. Since launching our company in 1995, we have introduced thousands of people to the benefits of walking in the countryside, experiencing good, clean air, exercise, companionship and natural beauty. Our walking holidays in this area enable our clients to explore and enjoy the beauty and history of this very special area while avoiding the much-used end-to-end stampede along the route which is promoted by most walking companies. All our clients are informed and encouraged to respect the environment, to buy local food, souvenirs, use public transportation that benefits locals.
Education: We encourage people to be aware of the unique value of the natural environment through our commentaries on the countryside and rural life, its folklore, traditions and history. In this way we provide an extra dimension of meaningfulness to our clients' experiences of the countryside and an enhanced understanding and respect of the people who live and work in it, past and present. We periodically remind people about the fragility of the countryside and how they should protect it and observe the Country Code. We also use the commentaries, an important feature of our walks, to promote an appreciation of nature, the trees, flora and fauna, food production, geology and over the years we have helped people to identify plants, trees, etc. We discuss local architectural practices, cuisine, wines, festivals and participate whenever possible. We also introduce literature and poetry into our walks to illustrate how the countryside and the natural objects in it has inspired some of the greatest poetry of the English language.
Our Routes: We use only established rights of way and public footpaths and avoid those which have become eroded through over-use.
Travellers Code of Conduct: Our clients are sent accurate pre-trip information which includes a reading list to enable clients to understand something of the politics and history and culture of the country they are visiting. We applaud hotels who use electric rather than power showers and showers rather than bathtubs and discourage the practice of changing towels on a daily basis. We communicate these best practices to our clients at appropriate opportunities.
Recycling and Conservation: In our office and home we recycle as much as possible, in particular paper, cardboard, ink cartridges, to reduce the waste in landfill sites. We recycle printed material by using it for message-taking, etc, being constantly alert to ways in which we can improve our recycling practices. We purchase recycled printer cartridges, paper, envelopes, labels, pens, toilet tissue, bin liners, etc. We reduce energy use through our 'switch it off' campaigns, turning off printers, photocopiers, computers, battery chargers and transformers, and personal gadgets at the end of each day. We further conserve energy by avoiding the use of 'screen savers' on our computers. We use only energy-efficient bulbs and opt for low-energy appliances wherever possible. We are meticulous in conserving water and during winter months cut our annual CO2 emissions by maintaining heating thermostats at the lowest comfortable setting, preferring to wear extra layers rather then turn up the thermostat. We use environmentally-sound products, eg those manufactured by Ecover. We use the lowest recommended temperatures for laundry, do not use tumble dryers at all and iron only where necessary. We discourage the use of disposable plastic bottles in the countryside, instead promoting the use of water bottles manufactured by companies such as Zigg.
Printing: It has been our policy for some years now to avoid printing unless it is absolutely necessary. We do not print brochures or other promotional material, preferring instead to keep our customers informed electronically via email, electronic newsletters and our website. PDF's are available for printing from our website for individuals requiring printed information. We do not send out paper invoices unless specifically requested by a customer, for example in the case of a cancellation. Instead we encourage our clients to remit their payments to us electronically via PayPal or by bank transfer. Some of our older clients do not have access to computers and in their cases we have encouraged them to use the computer facilities of local libraries.
Community
In Haltwhistle, we use a family-owned small hotel which employs only local staff, most of whom have worked at the same establishment for many years. We also offer a highly-regarded guesthouse. Again, having 9 rooms and extensive grounds, the owners employ a number of local people to maintain the property and service rooms, etc.
We recommend restaurants for dinners and lunches, using mostly establishments using locally sourced produce purchased from local farming families. When packed lunches are required, we recommend local bakeries, delicatessens and fruiterers for supplies. We also promote the use of various tea shops and cafes along the route.
We encourage our clients to purchase souvenirs and guide books to help support local communities, eg the church at Lanercost and the souvenir shop and cafe at Walltown.
We use local transport companies and their drivers for transfers and, where necessary, to the start of walks. We believe that we have made valuable
economic contributions to local rural businesses, bringing them repeat business, and it is our aim to continue to do so.
Popular similar holidays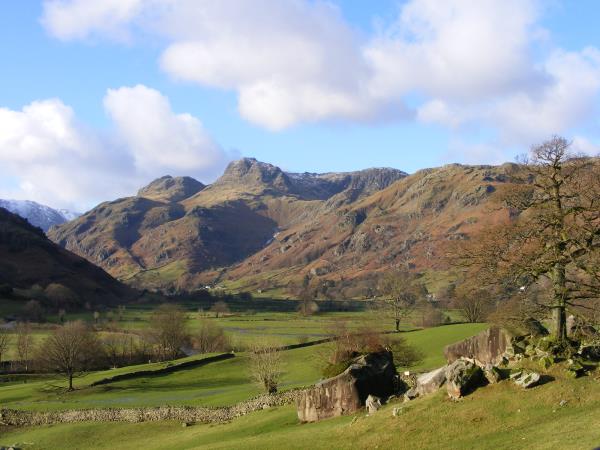 Walking Holiday in England's Lake District The Cumbria Way
From £675 - £981 10 days excluding flights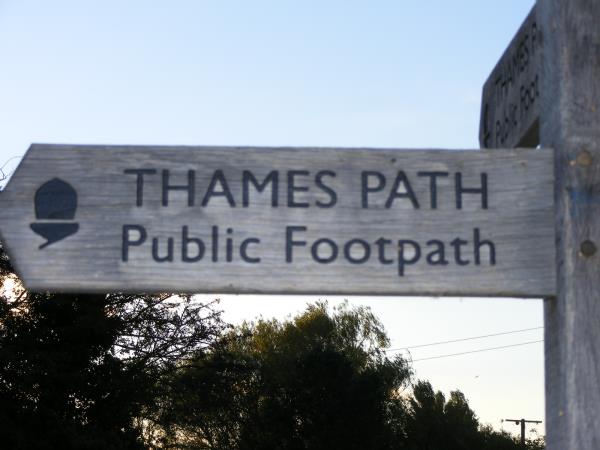 Follow the Thames river from its source in the Cotswolds
From £763 - £1071 8 days excluding flights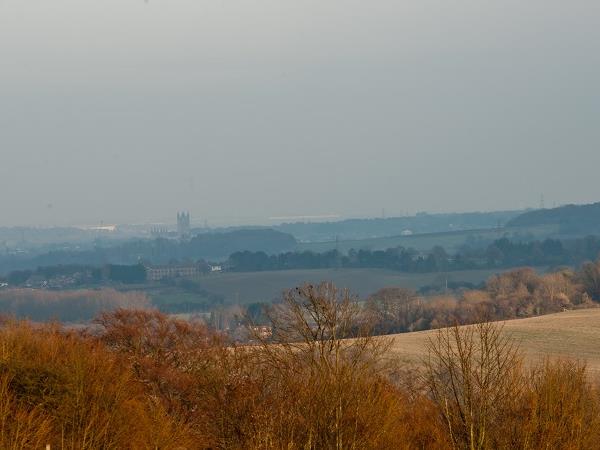 Discover Kent's history, its landscape and its people
From £649 6 days excluding flights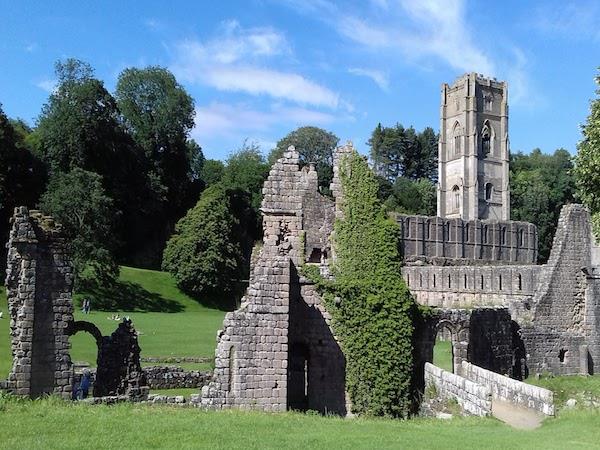 A guided 12th century walk, York to Fountains Abbey via Ripon
From £350 4 days excluding flights