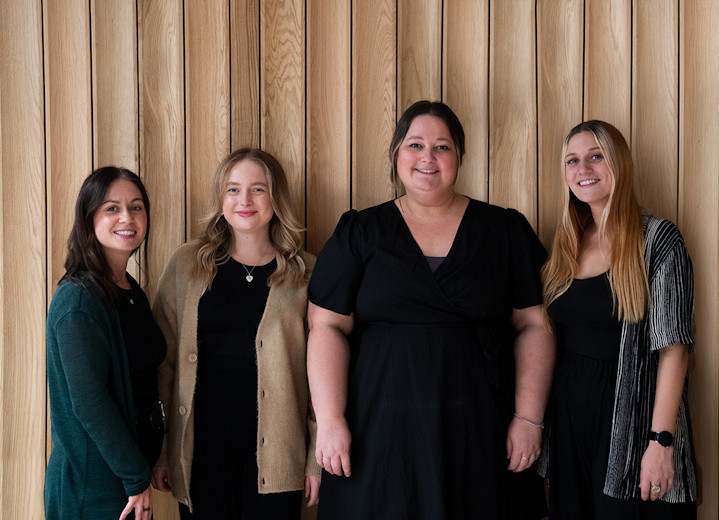 Responsible tourism
Martinique to Grenada sailing holiday
Carbon reduction
Your holiday will help support local people and conservation. We must also reduce CO2. Learn about the CO2 emissions of this holiday and how to reduce them.
Environment
MINIMAL PRINTING
Print uses masses of energy and chemicals. It also consumes large amounts of water, paper, aluminium and plastic. On top of that, printed stuff gets lost, disorganised and out of date (well, ours does anyway!) As a result, you'll see that almost everything we send you is in electronic format. We avoid the use of paper and printing wherever possible. Other than your joining manual, you'll get all your trip information, booking confirmation, terms and conditions, trip notes and feedback forms electronically. Hopefully you can help us with this by printing as little of what we send you as possible.

CLEAR RULES WITH DEALING WITH WASTE
• No metal. plastic or glass will ever be thrown overboard, no matter how far out to sea we are.
• Food waste will only be thrown overboard If we are more than 6nm offshore.
• The skipper and mate will brief the crew on when it is appropriate to use the on-board heads and when not. This will depend on how far from land we are, whether we are in tidal waters and on the sensitivity of the environment. In some locations. no human waste at all will be ejected from the boat: Instead it will be diverted Into a holding tank and removed at a suitable time.
• Local resources such as water and electricity can be in short supply, especially on remote islands and a large yacht arriving can put too much demand on these services and supplies. To counter this, where the skipper feels it is appropriate, he will inform the crew and ask them to maintain the 'at sea' approach: that is to say minimal usage and wastage.
• Except for our emergency supplies, we will not buy bottled water.

WHEN EXPLORING THE CARIBBEAN ISLANDS......

• .....we ask you to stick to roads and established paths.
• Avoid causing any damage to local flora and fauna.
• Follow the instructions of local guides
• not feed any animals and approach them sensitively.
• If possible use a camera with a long-range lens so you disturb animals as little as possible.
• Never go to attractions which use animals as entertainment for profit. These animals are often taken from the wild, mistreated and are trained to perform unnatural behaviours which can be harmful to the animal.
• Don't approach dolphins In the wild - let them approach you and be very careful with them if they do.
• Many of our expeditions sail to very special places such as UNESCO World Heritage Sites. When going ashore and exploring them you must respect any signs, take only photographs and leave no litter even if others have done so.
• Do not attempt to bring home any rocks or stones or other souvenirs from the islands and don't purchase these types of items from the locals as this can encourage the ongoing destruction of these places.
• Do not leave any rubbish behind, even if it is biodegradable.
Community
RESPECT FOR CULTURES AND SHARING OUR OWN
On these voyages we form a very tight group which is a huge part of the experience. However, as a result it can be all too easy to make landfall and then forget that we are guests in someone else's country, with their own culture and customs.

Once ashore, you'll find it can be quite the cultural exchange. Our trips are designed so that you get to mix with the locals as much as possible. The locals are often just as fascinated about you and your journey as you are about them. It's not often a yacht the size of ours arrives in town, especially with the giant birds on the side. The locals from the windward islands love to hear about the voyage you are on; where you've been to and where you're headed. You will find they are usually delighted that we have chosen to stop at their town and will want to tell you all about it.

SUPPORTING THE LOCAL COMMUNITY
Unlike many holidays, on these voyages you will be the ones heading out into the local towns and markets and buying all the food we need. Not only does this mean we are eating the local produce, but it also means many hundreds of pounds is put straight into the local economy and not just via trinkets and souvenirs. We often also need to buy spares for the boat and employ a local tradesmen to help us carry out repairs. This again is a really powerful source of funds to local workmen and companies. As most or this expenditure goes directly to the locals rather than to large multi-nationals, it means that it stays in the community and directly benefits them.

The particular issue of coastal communities
Many coastal areas are experiencing particular pressure from a change in lifestyles and economic realities. They are very attractive places both for tourists and for holiday home owners, meaning that the local population are often squeezed out to accommodate the influx. Previously they may also have been very reliant on the fishing industry which now has real problems of its own. The combination of these factors has put many off our stop-over's under huge economic and social pressure. Our use of marinas and berthing fees, purchase of food and supplies and use of the local tradesmen and companies all produce very real benefits along the way and we're delighted that that's the case.
Popular similar holidays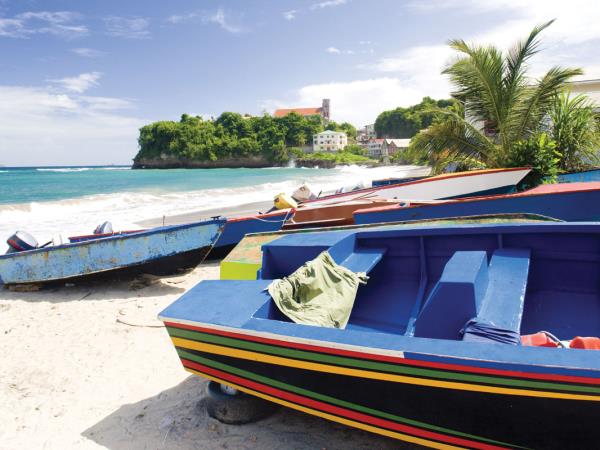 Sail around beautiful Grenada
From £2010 - £10334 7 days excluding flights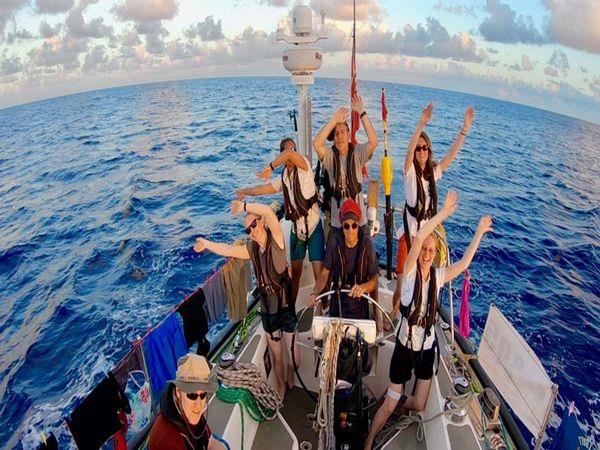 Sail in Leg 9 of the World A.R.C
From £8900 5 weeks excluding flights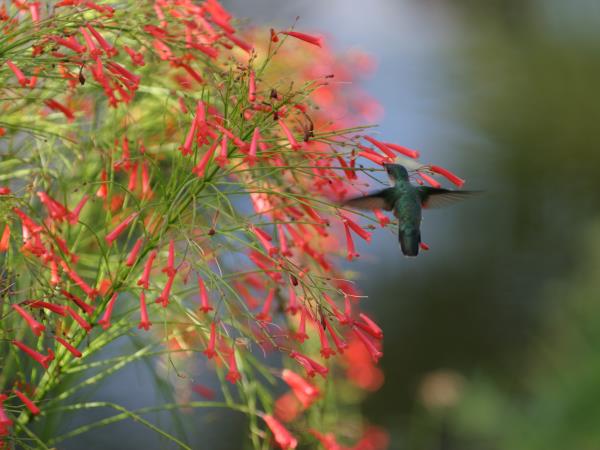 Discover the natural beauty and charm of friendly Grenada
From £1895 - £2595 8 days including UK flights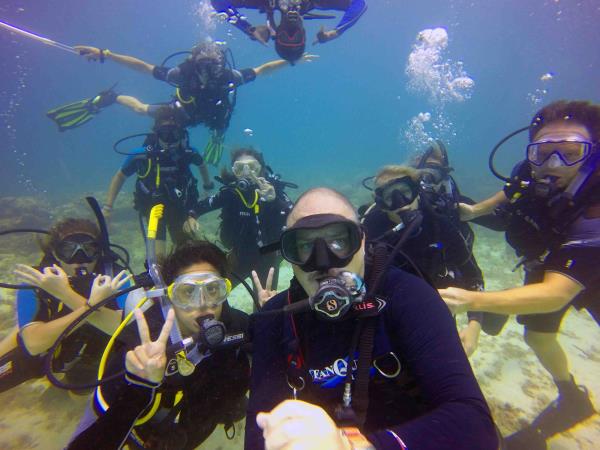 Diving and reef conservation in beautiful Caribbean waters
From US $1945 14 days excluding flights