Description of East Africa safari & Zanzibar holiday
Our East Africa tour is the perfect combination for those who would like to visit this amazing side of the world but cannot decide where to start. Combining two countries, Kenya and Tanzania, this tour will allow you to experience the ultimate safari adventure searching for the big cats, elephants and stunning pink flamingos on Lake Nakuro. Two of the wildest African countries rich in unique nature, colourful landscape, warm sunsets and old traditions that will will certainly show you Africa as the cradle of humanity. However, we know that once in Tanzania, you cannot miss the relaxing beauty of Zanzibar! With the intention of creating the perfect holiday, after an adventurous safari, you will enjoy the Indian Ocean experience with 4 nights dedicated to exploring aromatic plantations and soaking up some sun with the chance to snorkel, dive or simply live out the dream in the shade of a coconut palm.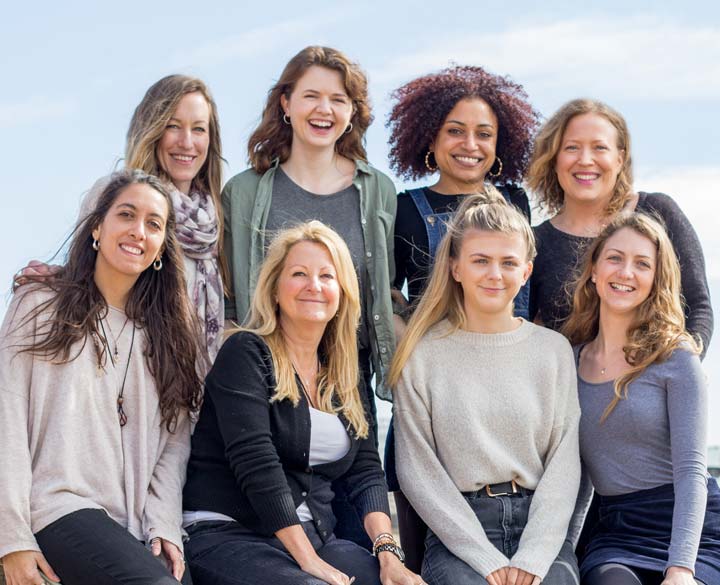 If you'd like to chat about this holiday or need some help finding one we're here to help.
Departure information
This trip can be tailor made throughout the year to suit your requirements
Responsible tourism
Responsible tourism: East Africa safari & Zanzibar holiday
Environment
Having travelled extensively ourselves and witnessed first-hand how tourism can have either positive or negative effects on local communities and the environment, we always endeavour to leave a positive mark on all places we send clients and promote awareness of the local environment.
Both Kenya and Tanzania have an incredible value when it comes to environment and natural conservation. With their enormous range of animal and plant species, both the countries are rich of eco-systems which must be protected and safeguarded. Although, sites such as the Nakuru National Park and the Mara National Park already follow specific rules in order to guarantee the protection of the environment, it is important for us that our guests are well instructed about the behaviour required in these specific places. Similarly, we also ensure that safaris are guided by professional guides who recognise the importance of preserving the parks. Especially in particular habitats, animals such as the black and white rhinos are in endangered and it is fundamental to take responsibility and act in a sustainable manner.
Many of the places included in this itinerary are unspoiled and sometimes untouched by human kind. Therefore, travelling in small groups and with the right knowledge, allow travellers to enjoy of this unique and beautiful land without leaving behind negative impacts.
• Where we stay: As a boutique travel company we strive to offer unique and authentic travel experiences in line with sustainable accommodation. Many of the resorts and operators we work with are eco-friendly and run their businesses in a more environmentally friendly manner. For instance, guests are offered free drinking water refills to minimise wastage of plastic bottles. While in remote areas, we carry rubbish with us and ensure we do not disturb anything in the natural environment.
• While we are there: We ensure that our clients are given the correct guidance while visiting protected areas and/or heritage sites in order to minimise impacts on the environment and respect the natural wonders of the area. We collaborate with guides who are local to the area and have been trained, bettering their communities. Typically these areas also ask for a fee to appreciate the protected area. These fees go to conservation and infrastructure efforts directly supporting the reserve.
• As a company: We strive to operate as a paperless company as far as possible, and recycle wherever facilities are available. We use toxic-free fair trade products whenever we can.
Community
Our tours are designed with the intention of maximising the benefits that our guests can have on the host community. This is the reason why we endeavour to follow responsible guidelines and teach guests about responsible tourism in order to encourage them to be mindful of the environment and respectful of local people and culture. With all our tailor-made trips we enjoy offering new routes and encourage travel to areas that are not on the main tourist trails and which further support smaller, local communities.
It is important to remember that national parks, and in particular the Mara national Park are not only a natural heritage for the humanity but also the land and home of communities such as the Maasai. These Nilotic ethnic groups of semi-nomadic people have been living in the lands of Kenya and Tanzania for many years and tourism has the right of respecting and establishing a positive legacy.
Maasai are known for their friendliness and hospitality towards tourists who want to visit their village and experience their culture, traditions, and lifestyle. Nevertheless, due to profound socio-economic differences that exist between Maasai and tourists, we also encourage our guests to have a more easy-going and sensitive approach with the aim of avoiding any adverse effect and establishing a more human based relationship.
• As A Company: We believe in the importance of showing respect for local people and their customs and try to emphasis this in the way our tours are arranged. Where possible we aim to create a bond between staff and traveller so our clients gain insight into the real life of local communities. We endeavour to keep our groups small, minimising the environmental and social impact that the participants have on the destination. Through travel with us, we aim to help meet an important local need by contributing to the area's economy, creating jobs and by eating locally sourced food and using locally sourced products.
• Where we stay: As a boutique travel company we search for authenticity and uniqueness from the local suppliers and whenever possible, encourage our travellers to stay in privately owned accommodation. We believe that working with hotel/accommodation owners who source staff, products, services and produce from within the community gives the local people an opportunity to gain from the increase in tourism to the area.
• While we are there: As previously mentioned, we work in partnership with locally employed guides who having been professionally trained, better their communities and provide insight into the local culture. We encourage interaction with local communities, however we keep our group sizes small and provide advice during the trip to ensure our impact on the indigenous way of life is minimised. Typically these areas also ask for a fee to appreciate the protected area, which go to aid conservation, employment and infrastructure efforts directly supporting the community and surroundings. We also encourage our clients to support the livelihood of the local community by purchasing locally produced crafts wherever possible.
Popular similar holidays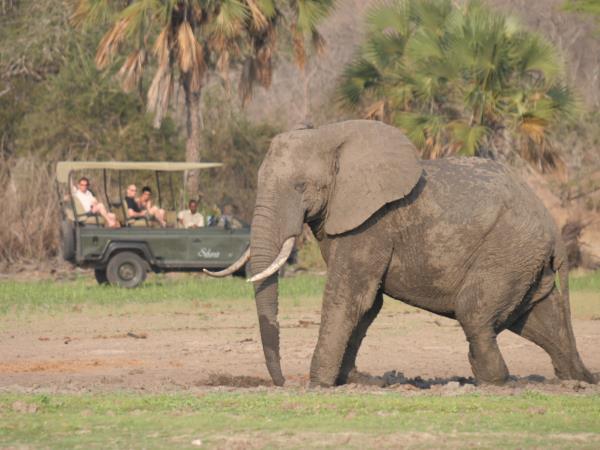 Africa's largest game park
From £3220 13 days including UK flights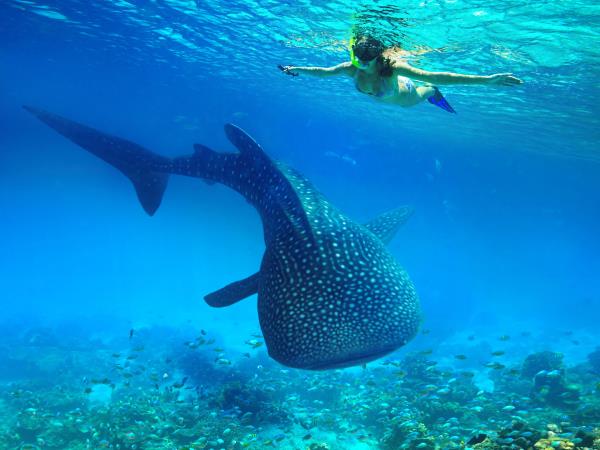 Off-the-beaten track safari experiences & paradise beaches
From £1950 10 days excluding flights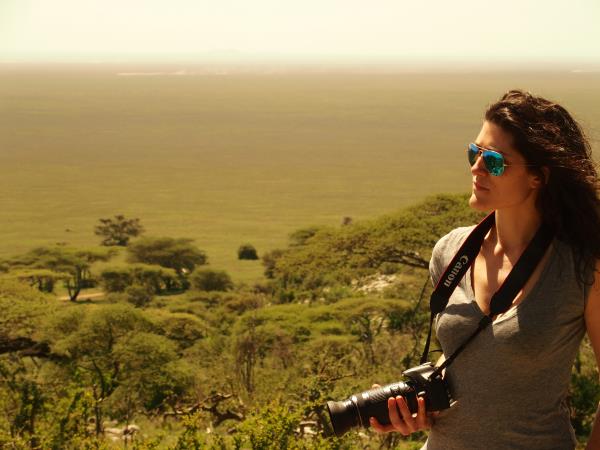 Your tailor-made Tanzania safari & Zanzibar beach holiday
From £3995 - £6950 13 days excluding flights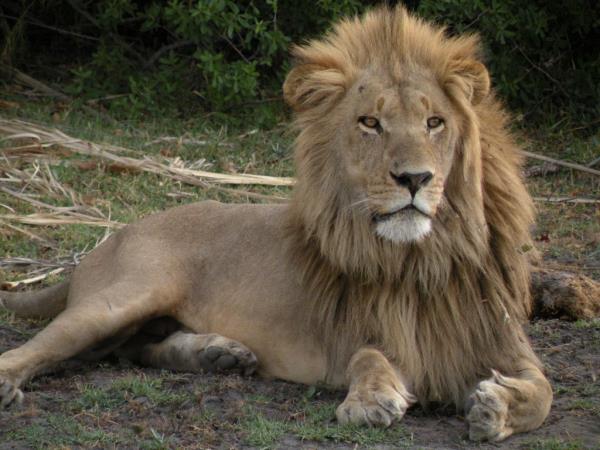 Pristine beaches and rich wildlife on this Southern African tour
From £9510 15 days including UK flights