"Check into accessible boutique accommodation in rural Catalonia and tailor make an active itinerary close to the para-Olympic base of Banyoles Lake."
Highlights
Boutique country hotel | accessible ground floor bedrooms | on-site facilities include: 25 metre long pool, gym, sauna, free WIFI, table tennis and bike rentals | Banyoles Lake - accessible open water swimming, kayaking and rowing | local horse riding stables | bedrooms reconstructed to UK accessible building standards | airport transfers can be arranged |
Description of Disabled activity holiday in Catalonia, Spain
Check into accessible accommodation in Catalonia's countryside and discover a disabled activity holiday that can be tailor made to suit your activity needs within a beautiful part of rural Spain.

A couple of ground floor bedrooms provide easy access to flexible facilities that can be customised to suit occupants as well as adhering to UK accessible building standards including freewheeling through both bedroom and bathroom doorways.

We want you to have the best experience possible and are on hand to organise transfers from the airport so you can take advantage of our swimming pool, gym, sauna and free W-Fi straight from touching down on Spanish soil.

Activities such as table tennis and bike rentals are just part of the attraction of this disabled activity holiday in Catalonia with plenty more around Banyoles Lake, a well known practise base for para-Olympic teams. This is your chance to try open water swimming, kayaking and rowing in an accessible and safe environment with a local equestrian centre also on hand for anyone who fancies horse riding.

We're currently taking bookings for 2018 so please don't hesitate to get in touch and ensure you save a place in one of Catalonia's best loved locations for outdoor activities.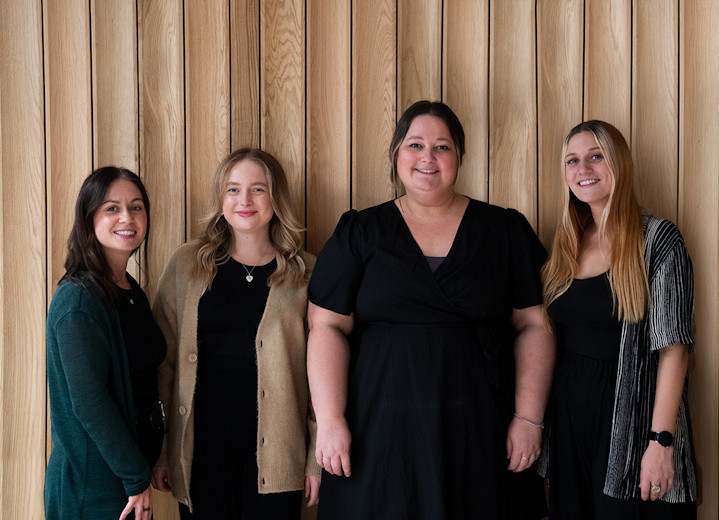 Departure information
This trip can be tailor made throughout the year to suit your requirements
Accessible tourism:
Disabled access: We have two ground floor bedrooms with roll in showers and toilets with bars on the right hand side. The large ground floor suite is a very large room and has a gently sloping ramp onto the west facing patio. There is also a ramp up to the pool area. On the ground floor there is also a gym, sauna, TV/media room and a table tennis area. For much of the year meals can be enjoyed out on the patio, which is perfect for enjoying the beautiful sun sets. Activities available: biking (we can get hold of different bikes depending on what is required), horse riding (we also have a buggy which is pulled by 2 horses). The sports centre at the lake is also accessible and many of the para-olympic teams train there for rowing and kayaking. Everything is customised depending on each person's requirements.
Responsible tourism
Responsible tourism: Disabled activity holiday in Catalonia, Spain
Environment
We think about water and power usage and what waste we are producing. We plant local plants like olives and lavender that require little watering. We have left the wood at the back of the property that we look after and harvest, but still keep the healthy trees. The harvested wood is then used in the wood burning stoves. We have underfloor heating as in the winter the nights can be a little chilly. The historic house has been rebuilt in the old ways but with added insulation, so it stays warm in winter but cool in Summer. The walls are 60cm thick, so slowly heat up in the Summer and then keep their heat through the winter. This system works really well, so you do not need AC. People are always amazed how cool it is in the Summer inside. We also have shutters fitted to all the windows, so we can shut the shutters in the Summer to prevent the sun warming up the rooms. As the walls are really thick and as we have thought about window placement, this means in the Summer the sun misses the south facing windows due to the sun height, but in the winter can warm up the rooms as the sun is at a lower height and therefore shines in.
We have a solar pool cover. This means our pool is swimmable from March through to November. Our light bulbs are all eco and we think about each watt that is used. Our hair dryers are all 1kw rather than 2kw for example. We look at each product and try and reasearch and buy the ones that used the least amount of power but still function well.
All waste is divided and what can be recycled is recycled. All of our waste water goes through a septic tank which technically produces drinkable water. We water our garden from the old cisternas which are connected to our roof, so we collect rainwater to fill the cisternas, as they did in the old days. We run the entire place on 4kw usually, but can up the power automatically for example if everyone turns on their hairdryers at the same time. But usually we run at less than 4kw, which for such a large house is unheard of in Spain.
We plan to keep buying PV panels until we can produce almost all our power requirements, but this will happen over the next few years. We are off grid, but do not be scared, most people do not even notice.
Community
Where we can we buy local in season produce, so for example our onions are Figueres onions, apples & pear from local orchards, local wines etc. We also have our own small vegetable garden. We buy locally and use local companies for almost everything. We also support the local restaurants, by booking tables for our clients. We send our clients to the local best shops if they require anything and let them know the local market days etc.
We offer good wages to locals and train them. For example we have been employed a local guy and supported him through his studies to become a more qualified sports coach.
We are part of the local community and support the Gegants (this is a local tradition where at festivals the local Gegants (people wearing huge heads, to make them look like giants) go and dance and perform. We also support the local MTB events. We also help all visitors with maps and information about everything in the local area, from festivals, to museums, to sites of interest and the times of the local markets etc.
We campaigned with the local community against high voltage power lines being put in the area. The campaign was not completely successful but we did manage to get them moved so as not to disturb as much of the local wildlife. We all offered to club together to pay for them to go underground, but the electrical company said this would set a precedent and would not allow it. Which we find ridiculous. In the end the power company said they would put the line where they wanted it or they would work with the local town councils to come up with the best solution, although they would not bury it. So we did have a small effect, but not the one we wanted. The MAT is a very controversial project here, but it has all been passed in Madrid and Catalunya is very angry.
Popular similar holidays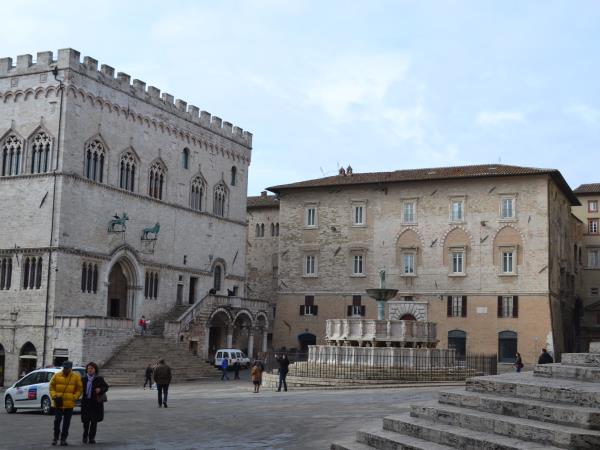 Umbria Accessibile gourmet tour: discover food, wine & art
From €1840 - €2300 7 days excluding flights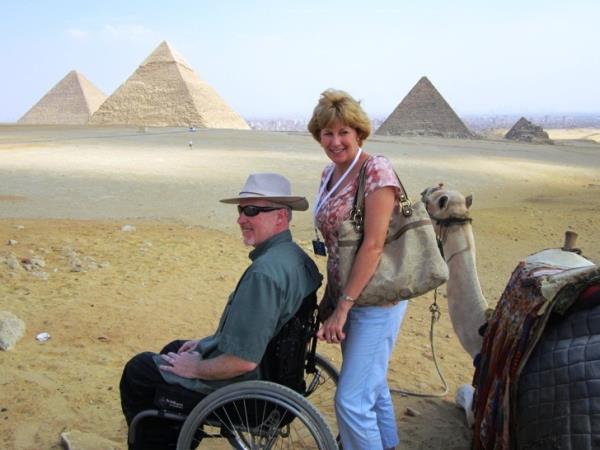 Tour of Egypt designed for wheelchair travelers
From £1236 - £1328 10 days excluding flights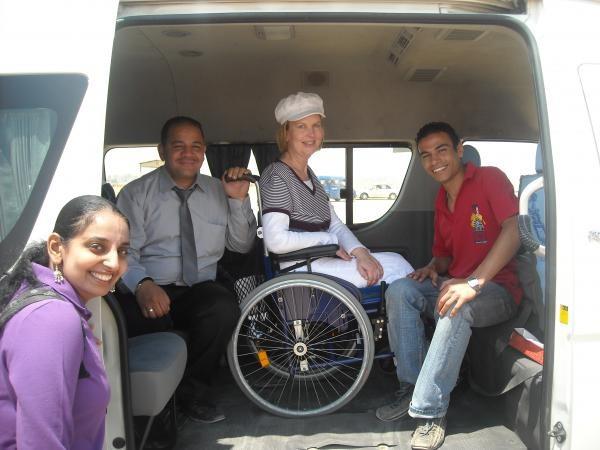 Egypt wheelchair accessible Nile Cruise
From £986 - £1280 8 days excluding flights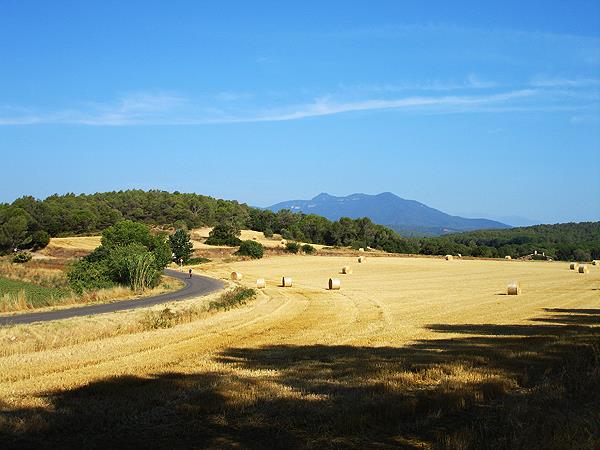 Customised self guided tour in beautiful Girona, Costa Brava
From €306 - €675 8 days excluding flights