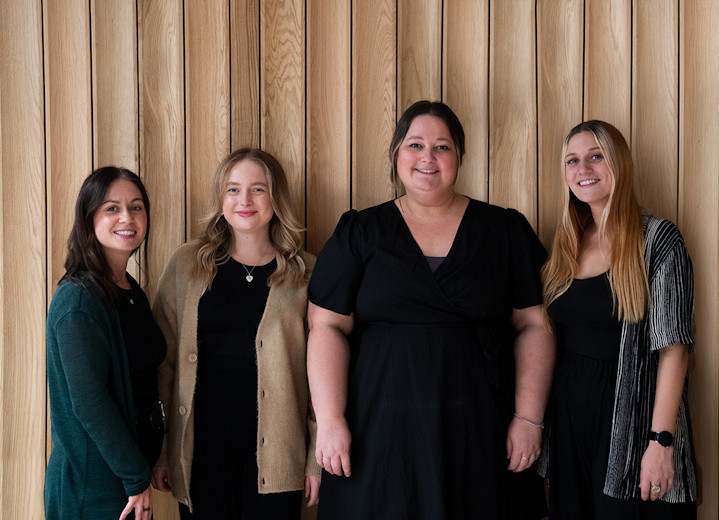 Departure information
This trip can be tailor made throughout the year to suit your requirements
Holiday type
Tailor made holiday
This trip is run by a company which specialises in only Central and South America holidays. It can be tailormade to create a unique holiday for your individual requirements by travel experts with intimate knowledge of the destination. The length of stay, standard of accommodation and even the itinerary can all be amended and tailored to suit your preferred style of travel and budget. Quality and value are the hallmark of these trips.
Responsible tourism
Responsible tourism: Peru, Ecuador & Galapagos wildlife holiday
Environment
Travel and tourism can both benefit and damage the environment, the economy, the social structure, culture and communities in any country. We know how mass tourism, unrestricted hotel building, poorly devised tours and environmentally destructive activities can bring money flooding in and governments have, in a spirit of short termism, been tempted to accept them. But experience teaches us that in the long term this sort of uncontrolled activity can be detrimental to the country's development.
As a company we love Latin America and strive to protect the rural and urban landscapes which we take you to visit. We work with local operators which have a proven record in training guides to set a good example in their respect for their surroundings and pass on advice and encouragement to visitors on how to preserve the fragile environment in simple ways, such as by refilling a water bottle, disposing of rubbish responsibly, not disturbing local communities or wildlife and not purchasing items made from endangered animals or plants. When selecting accommodation, we give preference to hotels, lodges and cruise vessels which have a verifiable commitment to eco-friendly practices.
In Peru, we have worked with the same local suppliers for many years. They are keenly aware of our priorities and seek out accommodation and services which conform to our high standards with regard to environmental protection.
This unique wildlife holiday in Peru, Ecuador and the Galápagos Islands offers a real variety of outdoor experiences in a natural environment with a vast range flora and fauna. The many different altitudes and ecosystems you will visit, from chilly mountain ranges to humid lowland jungle and the volcanic islands of the Galápagos ensure that you will observe a multitude of species. Peru alone has over 1,800 species of birds (120 endemic to Peru), and 500 species of mammals and over 300 species of reptiles.
From Machu Picchu and Cusco you head down to the rainforest. The remote Amazonian Manú National Park has one of highest levels of biodiversity of any reserve in the world. On this holiday, you visit the Manú Biosphere Reserve on the edge of the park. Not only will you have the chance to view wildlife but you will also be able to observe the conservation-focused scientists and researchers in the jungle, assist them with their work and learn about local community projects. The work is undertaken by the CREES Foundation, a Peruvian based not for profit organisation, dedicated to supporting a sustainable Amazon through better understanding of the value of the rainforest and helping local people to access its resources in ways that are both profitable and that will preserve the forest for the future. CREES owns and operates the Manú Learning Center where you will stay; your accommodation charges will go towards supporting the foundation.
Examples of the projects you can get involved in are mammal tracking such as the jaguar, puma, tapir and peccary. Help set camera and footprint traps. Head out on early morning hikes using various surveying techniques for recording data as well as at night doing sound surveys. There is a butterfly project setting fruit-bated traps in various areas of the rainforest and monitoring these. Other projects include the Biomass Forest Structure project which investigates the science behind carbon sequestration.
You also stay at Cock of the Rock Lodge, situated in the conservation area, so the use of the electric generator is restricted in order to minimise the impact on the natural environment and the disturbance of the fauna. As part of Cock of the Rock's Lodge sustainability programme, the use of chemicals has been discontinued to avoid the pollution of the fragile water system in the area.
The Galápagos Islands emerged in the Pacific Ocean six million years ago following a spate of volcanic activity and, isolated from the continental mainland, have become home to unique plant and animal species. Giant tortoises, iguanas, penguins, frigate birds, waved albatross and blue-footed boobies and a wealth of rare flora all thrive there. Today, the Galápagos Islands are at risk due to a growing human population. Overuse of limited natural resources and the introduction of invasive alien species and disease add stress to an isolated island system already beginning to experience the effects of global climate change. Your cruise is on a small craft, accommodating only 16 guests, which means there is minimal impact on the environment. The Cachalote has been awarded the "Smart Voyager Certification" for adhering to conservations standards, complies with all international maritime regulations and is SOLAS certified. Cruise itineraries and landings on the islands are closely regulated by the Galápagos National Park. Your fee of $US100 will contribute towards their conservation work.
Enchanted Expeditions is a partner of Sustainable Travel International, which "works with communities, companies, governments and organisations to create a better path forward — one that leads to clean beaches, protected parks, economic justice, cultural preservation and the engagement of millions of travelers who want to be part of the growing, global movement to make the world a better place through their choices of where and how they travel".
Community
You stay at the Manú Wildlife Centre in the Amazon jungle, operated by CREES (see paragraph above). In addition to its environmental research, conservation and improvement ambitions CREES Community Initiatives aim to support the people of Manu to become an empowered community, with steady income based on sustainable enterprise and mechanisms for building and sharing their skills. They help local people develop sustainable livelihoods through enterprise models such as organic biogardens and agroforestry. Additionally they support Manu's only further education Institute in developing high quality teaching resources and in training a new generation of conscientious and skilled young people. You will be able to visit and observe these projects.
CREES aids in the establishment of biogardens to empower local women in Manu to grow fresh, nutritious food in their own back yard. This also provides them with a sustainable income as they sell the surplus at the local market. So far, women running their own biogardens have received an annual income increase of 35%. Reports back from the Ministry of Health also show a significant increase in healthy BMI, indicating that the health of residents is improving.
CREES also supports agroforestry which gives local farmers short-term and long-term incomes from banana production and soft- and hardwood trees. The model was designed by the Environmental Change Institute at Oxford University together with local community leader Reynaldo Ochoa. The plots divert energy away from destructive practices to offer a sustainable and economically viable alternative for farmers.
Popular similar holidays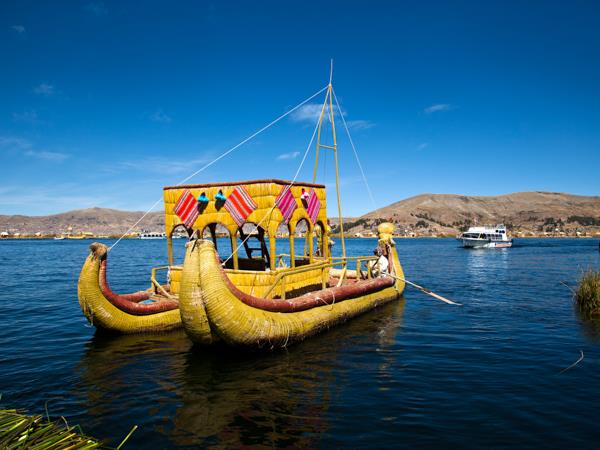 An inspirational tour combining Peru, Ecuador & the Galapagos
From £5195 15 days excluding flights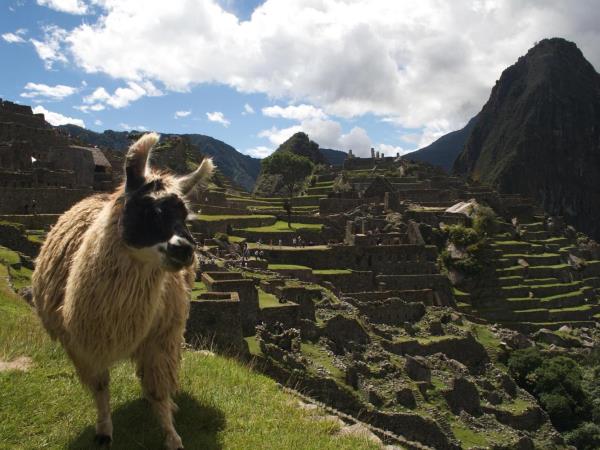 Combine superb hiking with a spectacular wildlife cruise
From £6540 - £7830 18 days excluding flights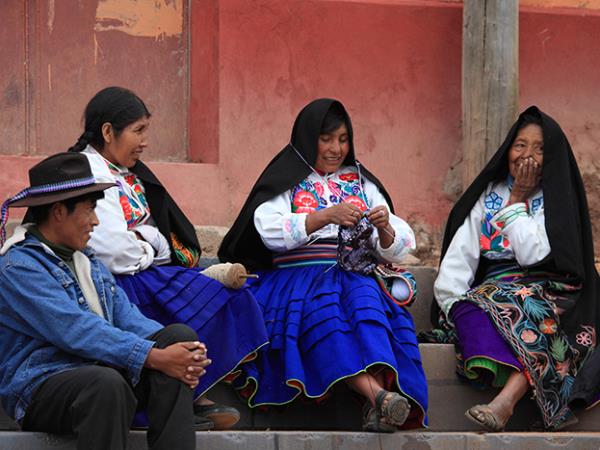 The best wildlife and iconic sites that South America offers
From £3299 13 days including domestic flights only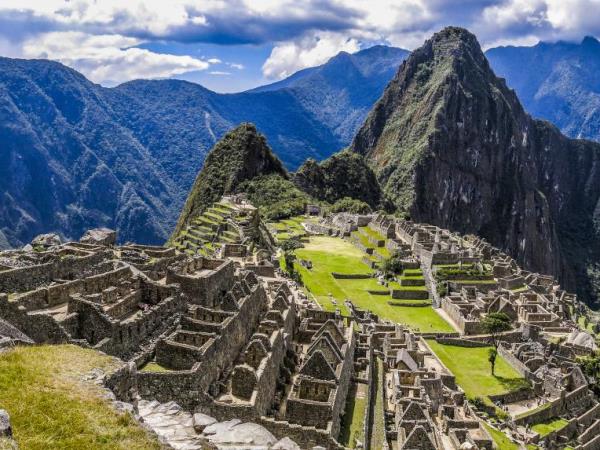 Discover Peru's Machu Picchu and the Wildlife-rich Galapagos
From US $4500 - US $8400 16 days excluding flights