Ecuador and Galapagos Islands luxury holiday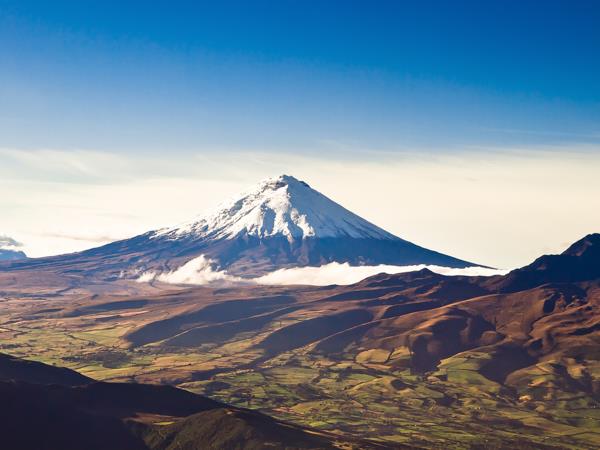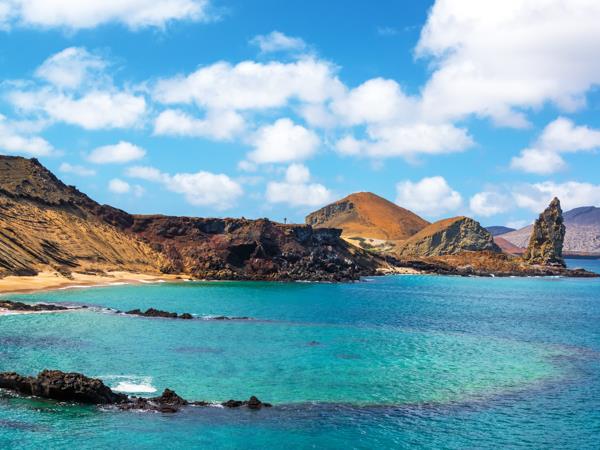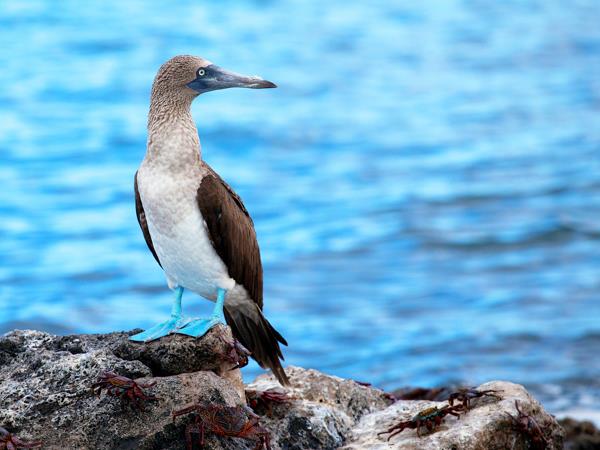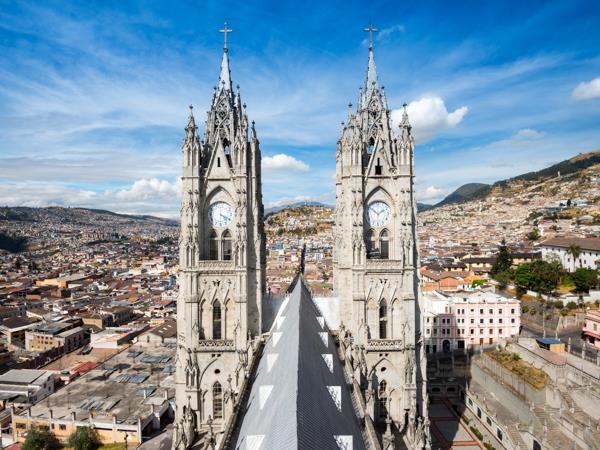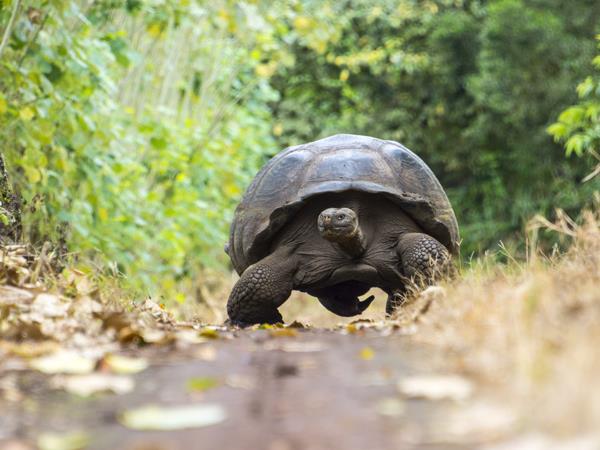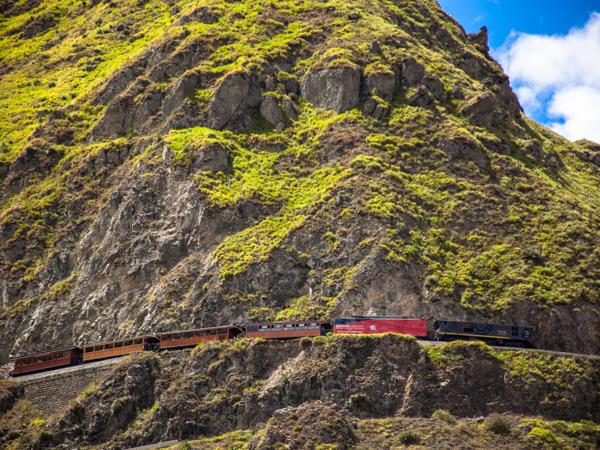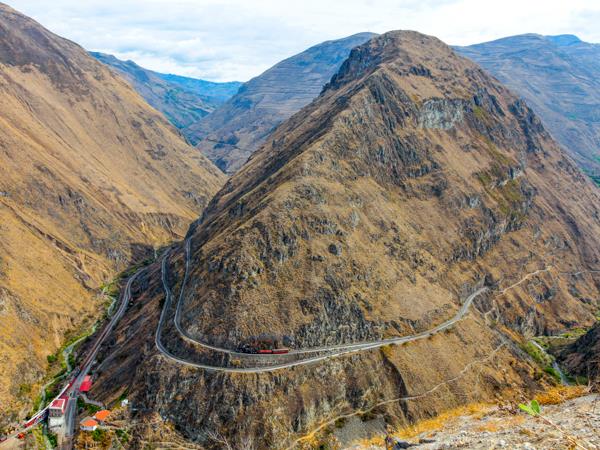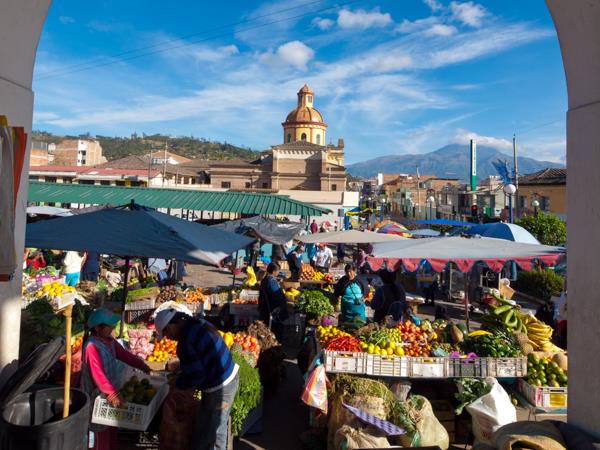 Description of Ecuador and Galapagos Islands luxury holiday
Departure information
This trip can be tailor made throughout the year to suit your requirements
Responsible Travel
As the pioneers of responsible tourism, we've screened this (and every) holiday so that you can travel knowing it will help support the places and people that you visit, and the planet. Read how below.
Planet
Travel and tourism can both benefit and damage the environment, the economy, the social structure, culture and communities in any country. We know how mass tourism, unrestricted hotel building, poorly devised tours and environmentally destructive activities can bring money flooding in and governments have, in a spirit of short termism, been tempted to accept them. But experience teaches us that in the long term this sort of uncontrolled activity can be detrimental to the country's development.

As a company we love Latin America and strive to protect the rural and urban landscapes which we take you to visit. We work with local operators which have a proven record in training guides to set a good example in their respect for their surroundings and pass on advice and encouragement to visitors on how to preserve the fragile environment in simple ways, such as by refilling a water bottle, disposing of rubbish responsibly, not disturbing local communities or wildlife and not purchasing items made from endangered animals or plants. When selecting accommodation, we give preference to hotels, lodges and cruise vessels which have a verifiable commitment to eco-friendly practices.

We pride ourselves on delivering our clients truly authentic and unforgettable experiences in Latin America. We think it is vital that we, living in consumer-focussed, high-consumption industrialised countries can appreciate and learn from the way of life long established in third world countries.

On mainland Ecuador your travel will be low-key, with an emphasis on low-impact visits to areas of natural beauty featuring hiking and walking tours, and opportunities to by local artisan goods in regional markets. Your accommodation is almost exclusively in refurbished colonial buildings, where often dilapidated edifices have been restored to their former glory thereby giving a facelift to and enriching the cultural heritage, sustained by their income from visitors such as yourselves.

The supplier of our local services in mainland Ecuador - our travel partner - is an award–winning ecotourism company specializing in responsible, community-based tourism in Ecuador. It is a member of the International Ecotourism Society which, as a global source of knowledge and advocacy in ecotourism, offers practical educational tools and promotes capacity building opportunities for professionals.

Our supplier's programmes combine life-changing, active-but-cultural ecotourism experiences focusing on nature, conservation, diversity and sustainability. In addition to its work with tribes in the Amazon jungle, they organise holidays for us in the Galápagos Islands, the Andes and on the Pacific coast region of Ecuador.

The Galápagos Islands emerged in the Pacific Ocean six million years ago following a spate of volcanic activity and, isolated from the continental mainland, have become home to unique plant and animal species. Giant tortoises, iguanas, penguins, frigate birds, waved albatross and blue-footed boobies and a wealth of rare flora all thrive there. Today, the Galápagos Islands are at risk due to a growing human population. Overuse of limited natural resources and the introduction of invasive alien species and disease add stress to an isolated island system already beginning to experience the effects of global climate change.

In 1959, the Ecuadorian government declared 97.5% of the archipelago's land area a national park, excepting areas already colonised. In 1986, the 70,000 square km of ocean surrounding the islands was declared a marine reserve, second in size only to Australia's Great Barrier Reef. In 1990, the archipelago became a whale sanctuary. UNESCO listed the islands in 1978 as a World Heritage Site and in 1985 as a biosphere reserve. Your national park fee of $US100 will contribute towards the conservation work.

Visits to the Galápagos Islands are strictly controlled. The number of craft operating cruises, their itineraries, the length of time spent on each island, the distribution of visitors, rules regarding contact with the wildlife, removing rubbish and more are all monitored by the national park authority and other official organisations.

Your cruise vessel in the Galápagos Islands, Sea Star Journey, complies with local and international safety regulations, and sustainable practices to protect the fragility of the archipelago. It's a small craft, accommodating only 16 guests, which means there is minimal impact on the environment. The vessel has been awarded the "Smart Voyager Certification" for adhering to conservations standards.

The operator of your Galápagos cruise, Latin Trails, recognises the impact of tourism both on local cultures and on the environment. They are strong advocates of sustainable tourism practices, constantly reviewing their South America tour programmes to find ways to minimise the impact visits have on the local environment. All their guest and guide t-shirts are made with 100% organic cotton and designed by local artisans; their water bottles are recyclable; they distribute local crafts produced with sustainable and recycled materials and always pay a fair price to local craftsmen.
People
As a company whose raison d'étre is the support and survival of indigenous cultures, our mainland Ecuadorian partner's operation is dedicated to a tourism based on respectful cultural exchange and designed to strengthen local cultures. Groups are kept small in order to avoid cultural contamination of any kind, as well as providing you with a more intimate and rewarding experience. The aim is to inspire you through educational experiences to become active conservationists and supporters of local indigenous communities. A fundamental element of this policy is ensuring that any communities we work with, as well as its representatives, receive fair economic benefits from tourism. A major portion of the benefits from the operations you will experience on the Ecuadorian mainland consequently remains within the communities, and care is taken that that income is distributed equitably to the various families and service providers involved.

Latin Trails, the operator of your Galápagos cruise on Sea Star Journey, works with local communities and conservation experts to minimise the impact of your visit. They run an eco-friendly office and are continuously enrolling their employees in development programmes to raise awareness of environmental and cultural impact. The company is an associate of the International Ecotourism Society (TIES) which promotes ecotourism, (defined as "responsible travel to natural areas to conserve the environment and improve the well-being of local people") by creating an international network of individuals, institutions and the tourism industry; educating tourists and tourism professionals; and encouraging the tourism industry, public institutions and donors to integrate the principles of ecotourism into their operations and policies.





Popular similar holidays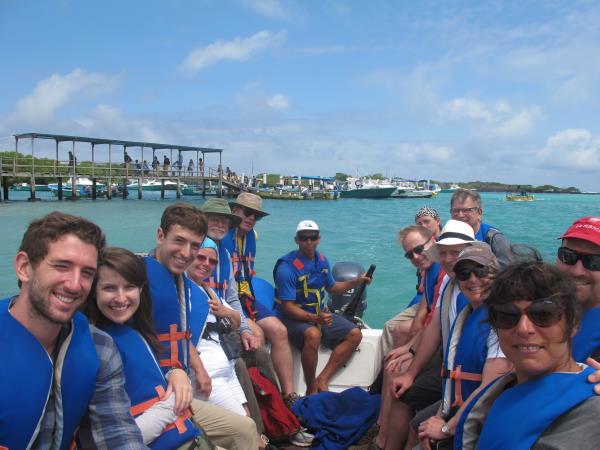 From £2797 8 days excluding flights
Cruise the Galapagos Islands on sailing boats and yachts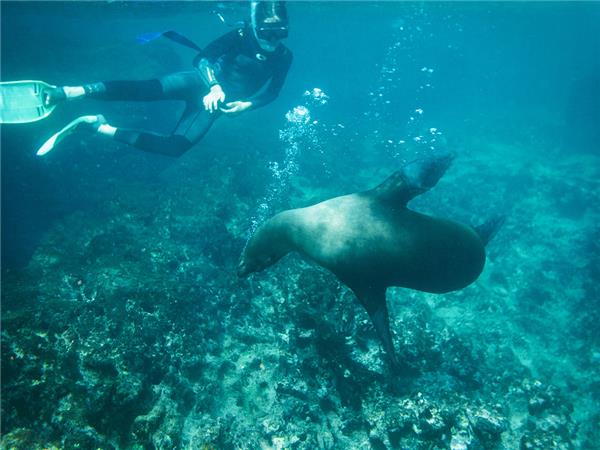 From £2686 - £3386 10 days excluding flights
Amazing wildlife, both on land and underwater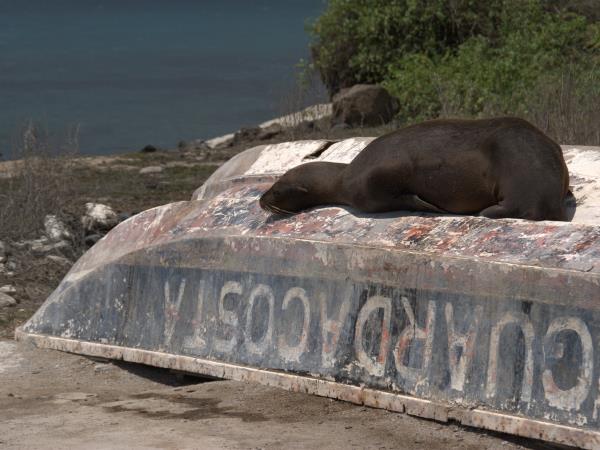 From £4745 10 days excluding flights
An active Galapagos Islands adventure holiday