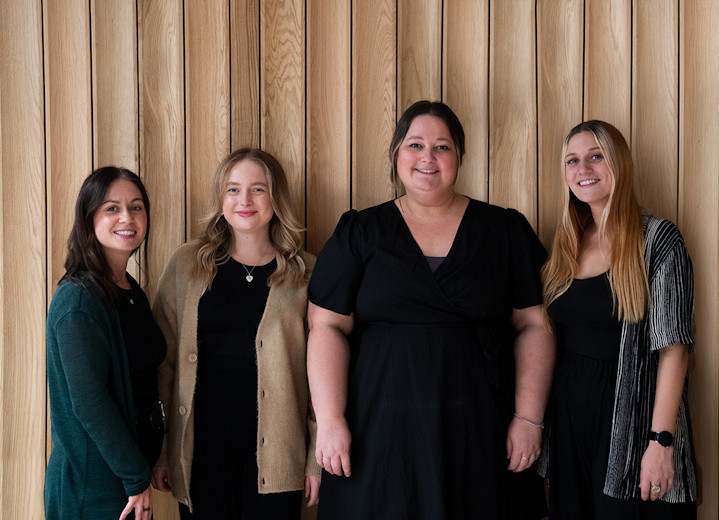 Departure information
This trip can be tailor made throughout the year to suit your requirements
Holiday type
Tailor made holiday
This trip is run by a company which specialises in only Central and South America holidays. It can be tailormade to create a unique holiday for your individual requirements by travel experts with intimate knowledge of the destination. The length of stay, standard of accommodation and even the itinerary can all be amended and tailored to suit your preferred style of travel and budget. Quality and value are the hallmark of these trips.
Responsible tourism
Responsible tourism: Family holiday to Ecuador & the Galapagos Islands
Environment
Travel and tourism can both benefit and damage the environment, the economy, the social structure, culture and communities in any country. We know how mass tourism, unrestricted hotel building, poorly devised tours and environmentally destructive activities can bring money flooding in and governments have, in a spirit of short termism, been tempted to accept them. But experience teaches us that in the long term this sort of uncontrolled activity can be detrimental to the country's development.
As a company we love Latin America and strive to protect the rural and urban landscapes which we take you to visit. We work with local operators which have a proven record in training guides to set a good example in their respect for their surroundings and pass on advice and encouragement to visitors on how to preserve the fragile environment in simple ways, such as by refilling a water bottle, disposing of rubbish responsibly, not disturbing local communities or wildlife and not purchasing items made from endangered animals or plants. When selecting accommodation, we give preference to hotels, lodges and cruise vessels which have a verifiable commitment to eco-friendly practices.
The supplier of our local services in Ecuador, our travel partner, is an award–winning ecotourism company specializing in responsible, community-based tourism in Ecuador. It is a member of the International Ecotourism Society which, as a global source of knowledge and advocacy in ecotourism, offers practical educational tools and promotes capacity building opportunities for professionals.
Our supplier's programmes combine life-changing, active-but-cultural ecotourism experiences focusing on nature, conservation, diversity and sustainability. In addition to its work with the Huaorani tribe in the Amazon jungle, they organise holidays for us in the Galápagos Islands, the Andes and on the Pacific coast region of Ecuador.
This family holiday takes you to the grass roots of Ecuadorian rainforest society where you can interact with a community which has maintained age-old, low impact, traditional ways of life in harmony with its surroundings. In the Amazon you will see how community-led tourism has been developed by the Huaorani people in a way which both conserves and enhances the fragile natural rainforest environment. Your children will interact with youngsters from the Huaorani tribe. At present their territory covers "an untouchable zone" of about 6,000 sq km of rainforest in northwestern Ecuador – about a third of the size of their ancestral lands, owing to encroachment by logging and oil companies. Following years of consultation between their chief Moi Enomenga and our Ecuadorian travel partner, visits have been arranged for tourists, employing villagers as guides – a sign of success is that their permanent sustainable ecolodge - where your family will stay - is thriving. These tourist visits both bring in revenue and provide a platform from which the tribe can publicise its predicament.
Your family will discover first-hand how people live in remote jungle communities and how they make use of the forest's resources. It's a hands-on experience: you will learn how to set traps, make fire without matches, build a shelter, use a blowgun, use a machete and catch fish in jungle lagoons. On the return journey you travel along a road built to service an oil pipeline, which reveals the effects of deforestation as you come across oil leaks and vast treeless stretches.
In order to minimise negative impact on a region of vital ecological importance, during your stay in local communities in the Galápagos and Amazon, any waste generated, such as plastics, dead batteries etc. are collected and transported to Quito for proper disposal, thus ensuring that no waste or polluting materials are left behind. You are also encouraged to get involved with locals causes, and you can make donations to local conservation efforts through the Conservation in Action Foundation.
The Galápagos Islands emerged in the Pacific Ocean six million years ago following a spate of volcanic activity and, isolated from the continental mainland, have become home to unique plant and animal species. Giant tortoises, iguanas, penguins, frigate birds, waved albatross and blue-footed boobies and a wealth of rare flora all thrive there. Today, the Galápagos Islands are at risk due to a growing human population. Overuse of limited natural resources and the introduction of invasive alien species and disease add stress to an isolated island system already beginning to experience the effects of global climate change. All tourism is carefully monitored and we take guidelines and restrictions very seriously.
Community
As a company whose raison d'étre is the support and survival of indigenous cultures, our Ecuadorian partner's operation is dedicated to a tourism based on respectful cultural exchange and designed to strengthen local cultures. Groups are kept small in order to avoid cultural contamination of any kind, as well as providing you with a more intimate and rewarding experience.
The aim is to inspire you through educational experiences to become active conservationists and supporters of local indigenous communities. A fundamental element of this policy is ensuring that any communities we work with, as well as its representatives, receive fair economic benefits from tourism. A major portion of the benefits from the operations you will experience in the Amazon and the Galápagos consequently remains within the communities, and care is taken that that income is distributed equitably to the various families and service providers involved.
At the Responsible Tourism Awards our partner was a highly commended operator for Cultural Engagement and the Huaorani Ecolodge highly commended as accommodation in local communities. National Geographic selected the company as one of the Best Adventure Travel Companies on Earth.
Popular similar holidays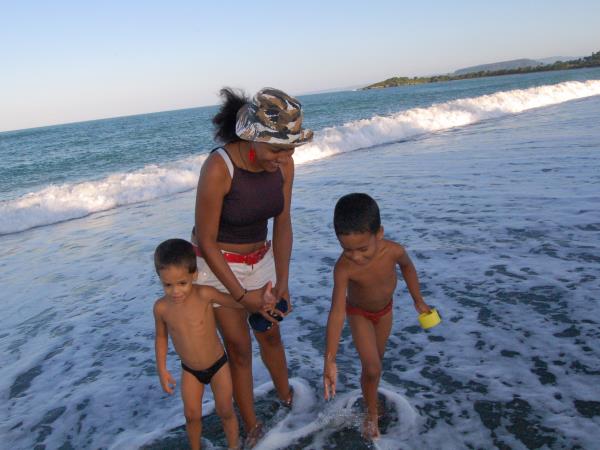 Family holiday Cuba for parents & children
From €1590 - €2990 15 days excluding flights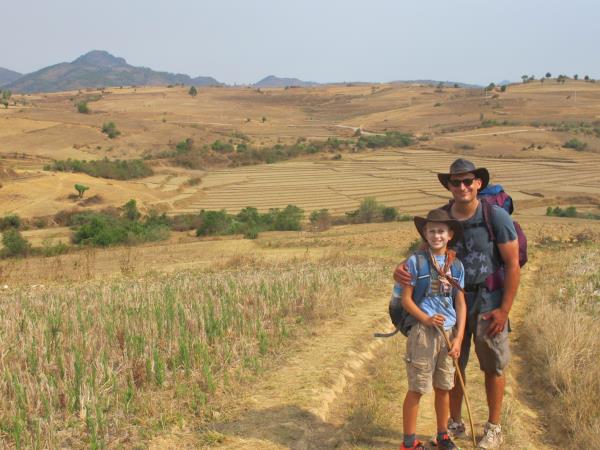 A fabulous family holiday including the best of Burma
From £1350 - £1750 16 days excluding flights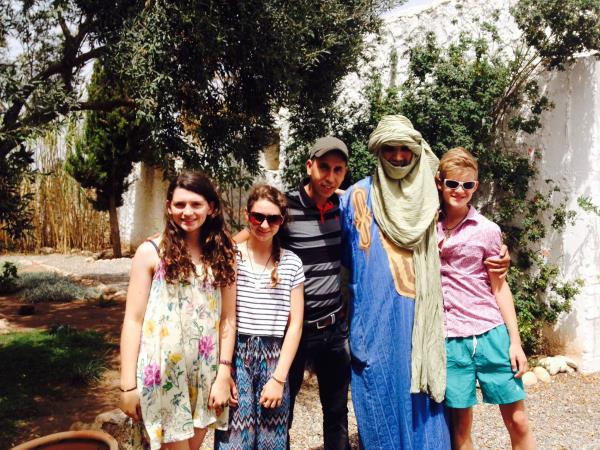 Private tour with local guide for families or small groups
From £675 - £750 8 days excluding flights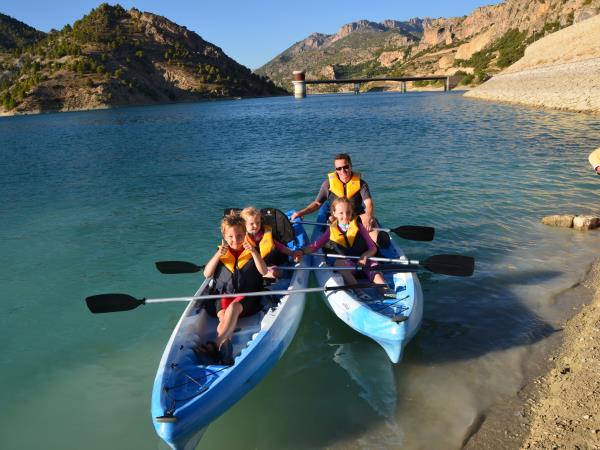 Multi-activity cultural holiday in fabulous rural Andalucia
From €207 - €270 6 days excluding flights