"Ethiopia provides an epic charity experience, blending challenges with inspiration amid dramatic landscapes laced with unique ancient history."
Highlights
Addis Ababa | Danakil Desert | Lake Afrera | Erta Ale volcano and lava lake | Mekele | Lalibela | Simien Mountains | Gondar
Description of Ethiopia charity trek, lowest to highest in 18 days
With its diverse and challenging environments, Ethiopia makes the perfect setting for a fundraising trip. Trekking from the country's lowest point to its highest, this trip takes in some of Ethiopia's most dramatic landscapes, while engaging with local communities. As well as epic mountains, you'll cross dramatic desert – pausing at palm oases to try the local palm wine.

Trek through the hot and harsh Danakil Depression - at 125 meters below sea level, also one of the lowest places on earth - to Erta Ale volcano, home to one of just five lava lakes in the world. Here you'll camp on the crater rim - a safe distance away from the fiery turmoil nearby!

Roaming high into the unforgettable Simien Mountains, your path will include treks along a jagged escarpment through fascinating Amhara villages, as well as scaling the summit of Ras Dashan, the highest point in Ethiopia at 4510m above sea level.

But you'll also discover Ethiopia's unique cultural treasures. In Addis Ababa, visit the Cathedral, Museum and Mercado, then discover the ancient rock hewn churches of the UNESCO World Heritage town of Lalibela

Gondar provides a history-laden finale. Medieval castles and palaces nod to its illustrious former role as the seat of Ethiopian emperors., dominated by an immense 17th-century fortress uniquely blending Portuguese, Indian and local architectural styles.

This trip offers amazing sites and challenges in equal measures, but with plentiful opportunity to kick off your walking boots and enjoy the country's other wonders too.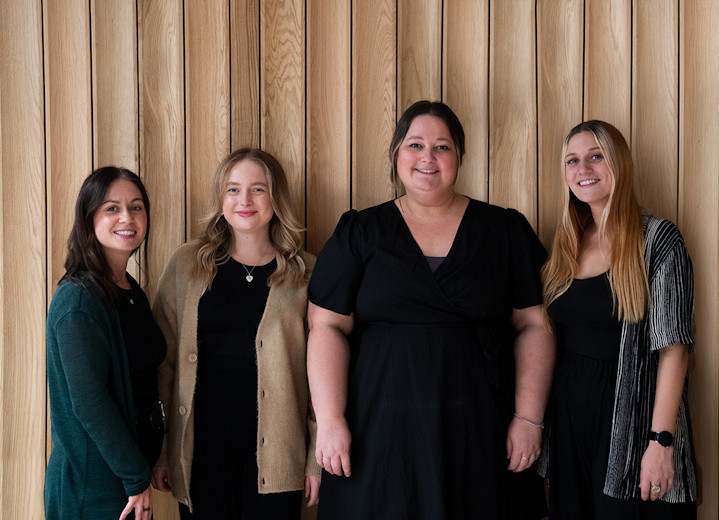 Check dates
For departure dates contact us on 01273 823 700
Responsible tourism
Responsible tourism: Ethiopia charity trek, lowest to highest in 18 days
Environment
We are very aware of the economic, ecological and ethical impact tourism can have on ancient cultures and fragile environments. We realise that taking clients through protected regions of Ethiopia like Lalibela or the Simien Mountains can have a negative impact on the environment if not handled responsibly and as such we go to great lengths to minimise the negative and accentuate the positive - after all, there are also many good things that the traveller can bring.
We have a strict environmental policy to make sure that the environments we visit are not damaged or spoilt in any way. Our "Leave No Trace" ethic is applied to this trip and as tour operators, it is something we are careful to promote. Both the local and international tour leaders for this trek will have been trained to uphold this policy and they will brief clients on what is appropriate and responsible behaviour whilst trekking around Erte Ale Volcano and in the Simien Mountains. For example clients will be encouraged to stick to the designated trails and leave the natural surroundings untouched. This is important if we want to minimise the human impact on these fragile sites. Similarly, as part of our environmental responsibilities, we try to choose simple, eco-friendly accommodation where possible, like overnighting in remote camps along the way to reduce the group's energy consumption. These remote camps will be fairly basic with important guidelines to be adhered to like clearing up afterwards to ensure the site has been left just as it was found.
During this trip there will be great opportunities to spot some rare and intriguing animals like the Gelada baboon or the Lammergeyer vulture. There is also plenty of time to experience some archaeological wonders like the rock hewn churches of Lalibela on day 8 and the medieval castles of the Royal Enclosure on day 18. In visiting national parks and UNESCO world heritage sights like the churches of Lalibela and the Simien Mountain National Park we are supporting the protection and conservation of archaeological sites and wildlife in Ethiopia. Entrance fees make a significant contribution to helping the local communities sustain the constant maintenance, upkeep and preservation of these delicate ecosystems and sites.
Another part of our environmental responsibilities is to choose lower carbon forms of travel where possible like hiking, horse riding or camel riding. When you take this trip, we will also make a contribution to "Carbon Clear" – an organisation devoted to 'offsetting' or 'neutralising' harmful greenhouse gas emissions caused by your flight. This is done by funding projects across the world that will reduce greenhouse gases on your behalf through sustainable energy or rainforest restoration.
Community
In order to facilitate an enduring support structure for the communities we visit, and to show a commitment to these values, in January 2009 we set up a charitable foundation through which we can directly channel funds to both existing NGOs and our own development projects. In addition to organising ethically sensitive tours, having our own charitable foundation allows us to raise money – through the cost of our tours, charity trips (like this one) and fund raising events – which can then be used to fund various projects in education, sanitation, reforestation and a number of other important issues facing developing communities.
This particular charity trek is our major fundraiser for our foundation's 2016 campaign – 3 countries, 3 education projects, £30,000. The money raised from the trek will go towards our foundation project to establish four new e-learning centres in remote schools across Ethiopia. Our partner in this project, the international charity and social enterprise, Camara, uses technology to deliver 21st century skills to improve education in disadvantaged communities around the world. It costs £2500 to set up each e-learning centre and install 25 recycled computers, loaded with educational software. Teachers from the schools will also be trained in basic digital literacy skills, simple hardware maintenance and how to use computers to teach a different subject. We hope to visit a Camara e-learning project on day 1 of this trip while in Addis, so that you can see how your trekking and fundraising efforts will directly benefit Ethiopian school children.
Using local ground handlers, local drivers and the services of local guides within Ethiopia we make every effort to ensure all our operational costs go directly into the local economy. This is particularly important for remoter regions like the Afar village of Kusrawad near Erte Ale Volcano which we visit on day 3 of our trip to pick up local Afar guides. Helping to improve employment opportunities in this way and incorporating locally owned hotels into our itinerary sees the money you spend on your trip go directly into the economy so local communities are benefitting from tourism.
We also like to support local communities by showing our appreciation for local produce and increasing our awareness for their unique culture. On day 5 of this trip as we drive off road through the desert from Erte Ale to Dallol, we will stop at a palm grove for lunch to give our travellers the chance to try some of the local palm wine. Visiting markets, like the Mercato in Addis on day 1 (the biggest open air market in Africa), is a great opportunity to see locals at work trading goods and to sample some of the varied and interesting products on sale.
Popular similar holidays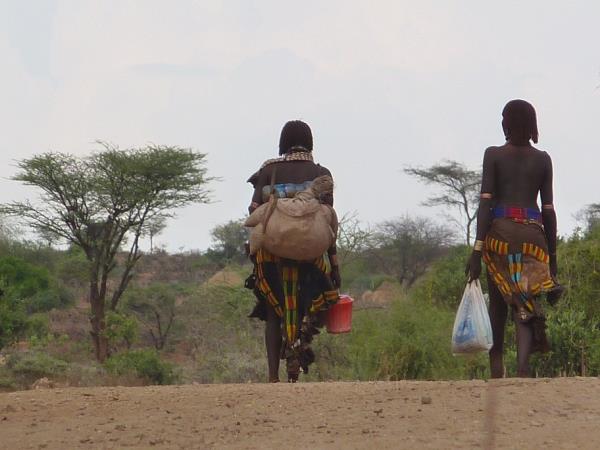 See wildlife in the Omo valley
From £1997 14 days excluding flights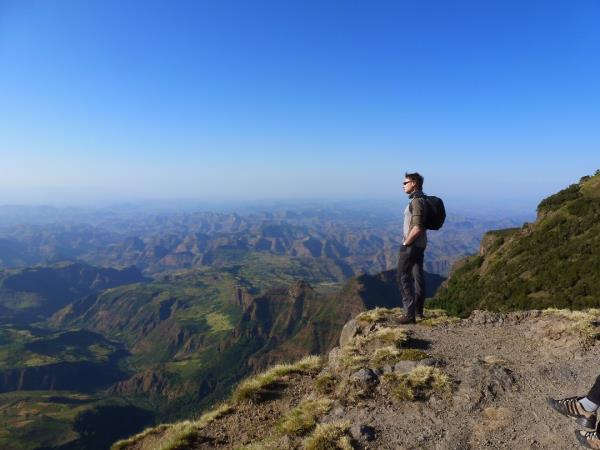 Experience the unique and breathtaking sites of Ethiopia
From £2335 16 days excluding flights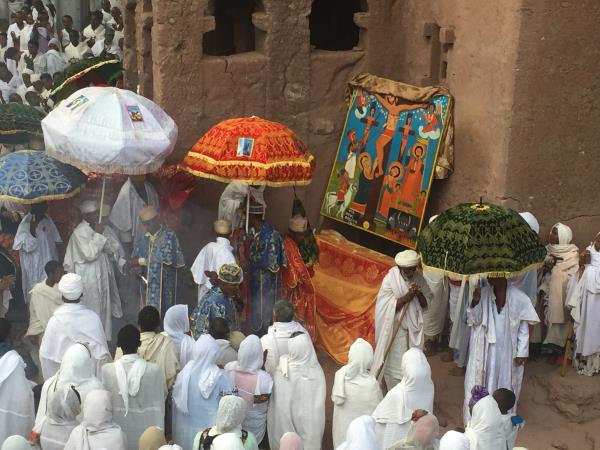 Discover the people, places and wildlife of Ethiopia
From £2483 17 days excluding flights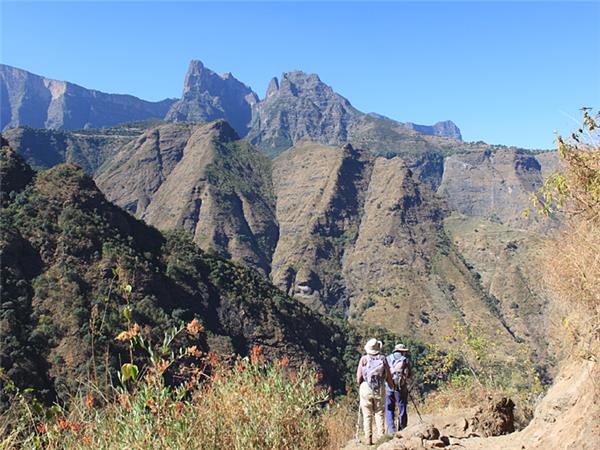 Trek the isolated splendour of the Ethiopian highlands
From £2999 - £3299 15 days including UK flights