If you would like some help or advice, or just want to discuss your ideas for your next trip, do give us a call.
Check dates
2019: 29 Jun, 6 Jul, 13 Jul, 20 Jul, 27 Jul, 3 Aug, 10 Aug, 17 Aug, 24 Aug, 31 Aug, 7 Sep, 21 Sep, 28 Sep, 5 Oct, 12 Oct
Responsible tourism
Responsible tourism: Croatia highlights holiday, cruise by M/S Providenca
Environment
We are proud to announce that we are the first travel agency in Croatia that meets the standards of socially responsible and sustainable business and received the TRAVELIFE CERTIFIED certificate which means we aim to bring sustainable practice into every element on this trip.
The M/S Providenca was built in a small town in Croatia and the captain is also an owner of the ship so it's a family business and the family has control over all aspects of the ship. As per itinerary we encourage minimum engine load.
Every day the chef buys food on the small local green markets (depends on the itinerary).
We also encourage our guests not to buy water bottles, but to refill their own (also written in captain's orders).
While on excursions, we ask our guests not to feed, fish, hunt and disturb animals (especially in national parks). While walking around National Park Mljet our guides always explain the rules of behaviour and we are always using marked paths as we don't want to cause any damages to flora and fauna.
We use LED bulbs on the ship and eco friendly cleaning supplies (https://www.pero.bio/)
In production process we select sites and attractions with natural, traditional, cultural or heritage significance and it is our crucial interest to produce program which will ensure its long term protection and preservation. By this awareness we create sustainable programs which generate income for preservation needs.
As we are TRAVELIFE certified agency we use suppliers that match our environmental values.
This means that we will take proactive measures to reduce the negative environmental and social impacts of purchasing decisions by creating and implementing a set of guidelines or directives for employees that promote sustainable purchasing.
Through working with our major vendors/suppliers we will influence the type of packaging and materials that enter the Company, ensuring that materials can be recycled.
Sustainable development also involves using the natural resources to fulfill our present needs without affecting the needs of next generations. We therefore promote "Green Purchasing" as an important element to achieve sustainable development. We consider the adverse environmental impacts associated with the product during its full life-cycle.
We will also continue to develop our waste management policy, incorporating the three principles of reducing, reusing and recycling and we will strive to improve our environmental performance by expanding the range of current environmental initiatives.
For example, we don't throw cartridges for printers, we refill them. Every office has three waste bins - for paper, plastic and mixed waste.
Sustainable tourism is our goal and we are proud to have managers with this certificate. Learning about the impacts of tourism has led many people to seek more responsible holidays and we are here to provide them with this.
Community
We encourage sustainable tourism within our country and beyond, so we hire local people throughout (managers, guides, drivers etc.) and local people are able to benefit from our guests. We employ over 75 enthusiastic and well-experienced local tourism personnel.
In Croatia, local people are moving from the islands to the towns as they are struggling to find a job on the islands. On this tour we are trying to make more jobs for local people and to preserve old crafts. Our guides are local (from the islands) and the hotels that we use are also locally owned.
This cruise includes visits to small towns and local stonemasonry school on Brac Island as we aim to promote local manufacture.
Our visits to Mljet National Park will help preserve them by putting a little funding directly into their budget.
While on the trip, we encourage our guests to buy local food and to eat in local restaurants and buy local hand made souvenirs (helping the local people to build their business after the war.
Our aim is to help our community as much as we can as we are based in small town where everybody knows our name. We are proud of being a part of every charity event in Dubrovnik and around. We support the local community by providing vehicles and boats for schools and kindergartens – their day trips in nature (promoting outdoor way of life).
We also support eco organisation Eko Omblici, Lions Club, swimming club "JUG", National Park Krka and Dva skalina association (for children with special needs).
STAFF INVOLVEMENT
Our crew is local as well as our guides.
Every month we donate money to charity (we pick one cause every month) and all employees give 3 euros (per person) to that cause.
For us sustainability in business and development, is woven into a corporate culture. We understand that people want to work at places where they feel like they're engaged and learning.
By bringing increased motivation, job satisfaction, and camaraderie between employees, working sustainability into a company's culture boosts the attitudes of workers. In essence – it feels good to do good, and to work somewhere that does good.
Popular similar holidays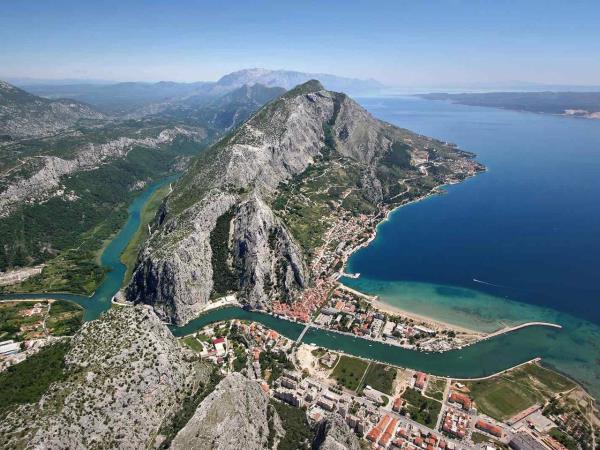 A tailor made holiday that entices you to get your feet walking — and your toes wet
From £995 - £1475 15 days excluding flights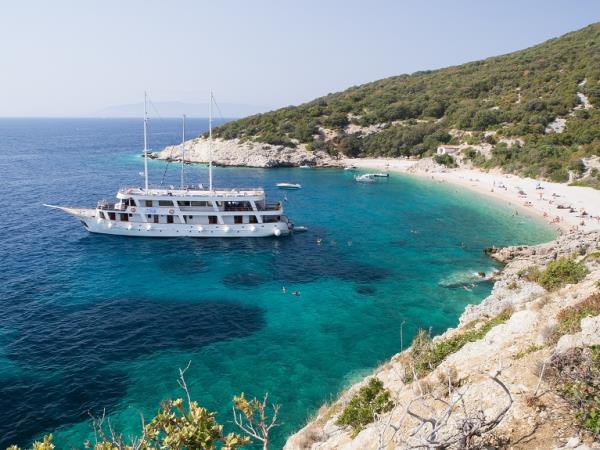 Cruise Croatia's beautiful islands on a small cruise ship
From £559 - £805 8 days excluding flights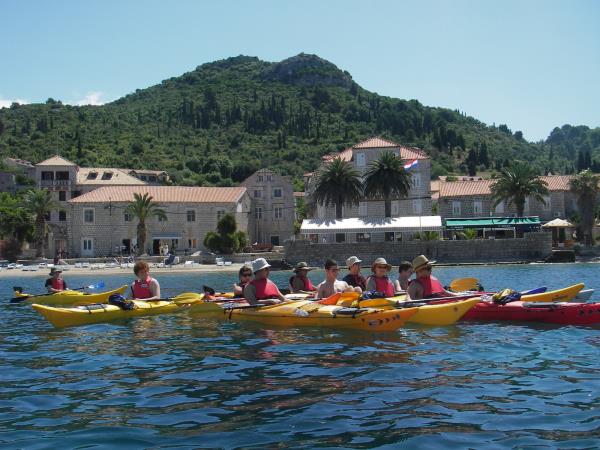 Relaxing & fun family kayaking holiday on Croatian islands
From €785 - €825 8 days excluding flights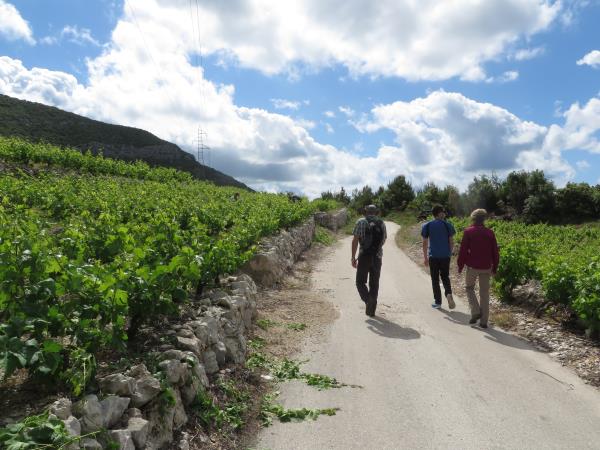 A seven-day walking holiday on the Dalmatian coast — islands and Dubrovnik included
From €575 - €725 7 days excluding flights