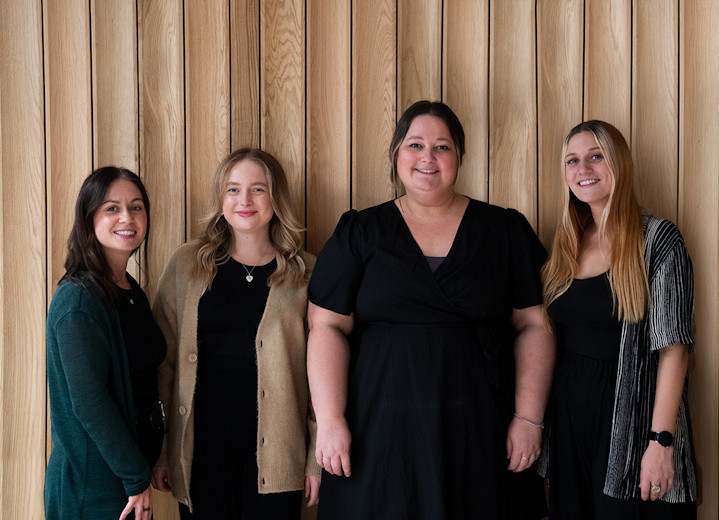 Check dates
2018: 25 Jun, 26 Jun, 27 Jun, 28 Jun, 29 Jun, 30 Jun, 1 Jul, 2 Jul, 3 Jul, 4 Jul, 5 Jul, 6 Jul, 7 Jul, 8 Jul, 9 Jul, 10 Jul, 11 Jul, 12 Jul, 13 Jul, 14 Jul, 15 Jul, 16 Jul, 17 Jul, 18 Jul, 19 Jul, 20 Jul, 21 Jul, 22 Jul, 23 Jul, 24 Jul, 25 Jul, 26 Jul, 27 Jul, 28 Jul, 29 Jul, 30 Jul, 31 Jul, 1 Aug, 2 Aug, 3 Aug, 4 Aug, 5 Aug, 6 Aug, 7 Aug, 8 Aug, 9 Aug, 10 Aug, 11 Aug, 12 Aug, 13 Aug, 14 Aug, 15 Aug, 16 Aug, 17 Aug, 18 Aug, 19 Aug ...
Responsible tourism
Responsible tourism: Croatia holiday, highland adventure
Environment
We ask our guests not to feed, fish, hunt and disturb animals (especially in national parks). While walking around Risnjak National Park our guides always explain the rules of behaviour.
We encourage our guests to buy local food and to eat in local restaurants (helping the local people to build their business after the war).
We pay a lot of attention to office recycling:
- Duplex printing
- Investing in good bins and labelling
- Have a recycling awareness day
- Turning off our computers when we are going home
We will continue to develop our waste management policy, incorporating the three principles of reducing, reusing and recycling and we will strive to improve our environmental performance by expanding the range of current environmental initiatives.
Sustainable tourism is our goal and we proud to have managers with this certificate. Learning about the impacts of tourism has led many people to seek more responsible holidays and we are here to provide them with this. Take only pictures, steal only time, leave only footprints.
Community
On this tour accommodation is in a small family owned hotel in Delnice as we try to promote undeveloped (hidden gems) of Croatia.
This tour take us to the local honey makers where you can buy local honey and honey products and to the Popovic mill - the oldest electronic mill in Europe. We will enjoy the authentic liqueurs made from the fruits and herbs of this region. Tasting of the products produced by OPG "Kotac", a family run agricultural estate.
We encourage sustainable tourism within our country and beyond, so we hire local people throughout (managers, guides, drivers etc.) and local people are able to benefit from our guests. We employ over 75 enthusiastic and well-experienced local tourism personnel.
Every month we donate money to charity (we pick one cause every month) and all employees give 3 euros (per person) to that cause.
We support local community by providing vehicles and boats for schools and kindergartens – their day trips in nature (promoting outdoor way of life).
We encourage our guests to buy local hand made souvenirs (like at Popovic Mill).
We also support eco organisation Eko Omblici, Lions Club, swimming club "JUG", National Park Krka and Dva skalina association (for children with special needs).
Our aim is to help our community as much as we can as we are based in small town where everybody knows our name. We are proud of being a part of every charity event in Dubrovnik and around.
Popular similar holidays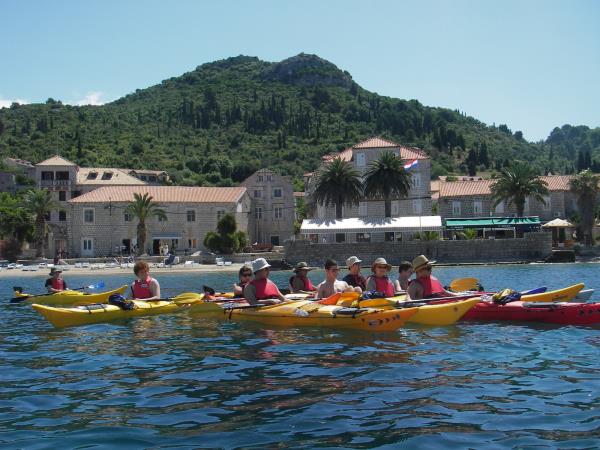 Relaxing & fun family kayaking holiday on Croatian islands
From €685 - €785 8 days excluding flights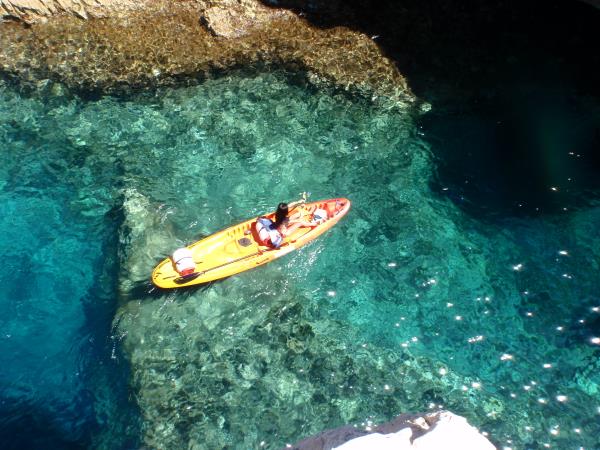 A 'Relaxingly Active' holiday with flexible activities
From €990 - €1130 7 days excluding flights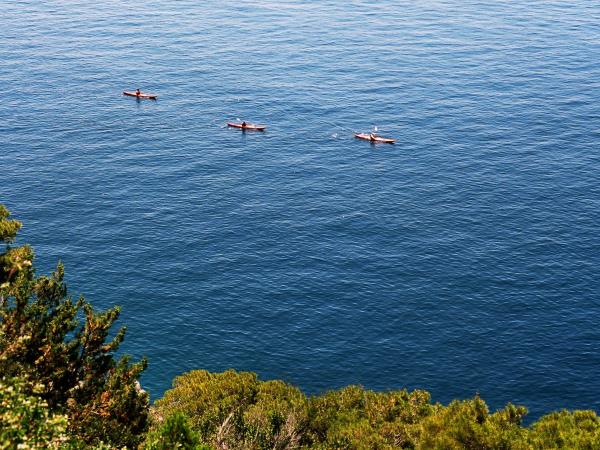 Kayaking holiday on stunning Elaphite Islands near Dubrovnik
From €750 - €785 8 days excluding flights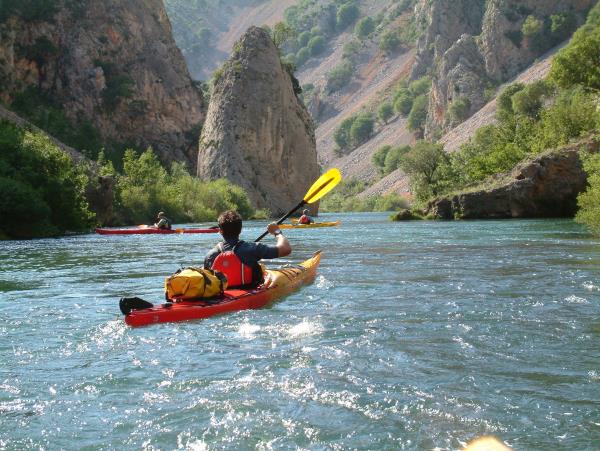 Kayak, canoe, rafting and hike, plus nature and culture
From €620 - €790 8 days excluding flights