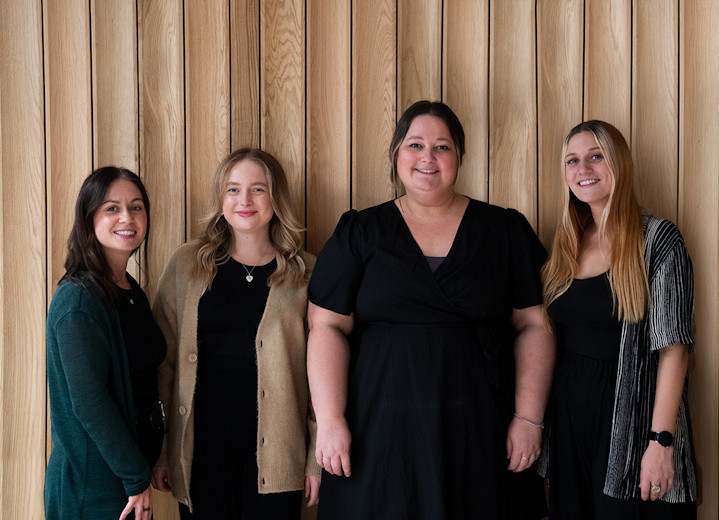 Check dates
2020: 3 May, 10 May, 17 May, 24 May, 31 May, 7 Jun, 14 Jun, 13 Sep, 27 Sep, 4 Oct
Responsible tourism
South Adriatic coastline holiday, Croatia
Carbon reduction
Your holiday will help support local people and conservation. We must also reduce CO2. Learn about the CO2 emissions of this holiday and how to reduce them.
Elite Travel is comitted to undertake all necessary steps to minimize our impact to the environment and the neighbourhood. We don´t produce gases that affect ozon layer and take reasonable efforts to minimize noise and light polution. We don´t produce neither erosion or humidity polution nor air or water contamination from our buildings. Within the scope of our Operations we undertake all reasonable efforts to minimize our impact to nature by creating sustainable travel programs, using appropriate procedures and improving technology standards to lower gas emissions.
The highest negative impact we generate is coming from paper consumption and CO2 emissions by operations of our suppliers, therefore our efforts are focused, not only, but to a significant extent in reduction of this two sources.
We purchase energy from public suppliers. Solar or other alternative source of energy is not an option at the moment because of the technical reasons. Rare and short supply interruptions (less than 3 hours per year) doesn´t prove this investment viability. Electricity consumption is not exactly measured because we are located in the shared ownership buildings. We are charged proportionally, but amount does not differ since 2001. We spend electricity only for office operations.
Elite Travel greenhouse emissions are limited to the emissions from office operations and staff related travel. Despite the fact that it is not yet a legal obligation in Croatia, Elite Travel calculates our staff related travel emissions with intent to compensate emissions by funding sustainable improvement projects of our suppliers (Elite RBC). Among the first investments we have decided to invest offset amount in financing the transfer of bus operators to more ecologically efficient types of engines.
Elite Travel is committted to the substitution of all agressive and eco-unfriendly products with more environmentally friendly solutions. We have completely abandoned the use of chemical cleaning agents for the benefit of ecologically acceptable cleansers from bio-production. We use only cleaning materials for office and toilete maintenance. Dangerous or agressive materials and liquids are not in use, except for ordinary use of office equipment (ink, toners, batteries etc.). In 2018 we disposed 625 kg of technical waste which contain chemicals or other agressive materials.
Environment
We are proud to announce that we are the first travel agency in Croatia that meets the standards of socially responsible and sustainable business and received the TRAVELIFE CERTIFIED certificate which means that we work sustainable practice into every element of our trips.

While on excursions, we ask our guests not to feed, fish, hunt and disturb animals (especially in national parks). While walking around National Park Krka our guides always explain the rules of behaviour and we are always using marked paths as we don't want to cause any damages to flora and fauna.
We always recommend to refill the water bottles, and not buying the plastic ones.

On this trip we use small family owned hotels, and not "big chain" hotels. We especially promote small family hotels in rural areas to help aid their development and agritourism and promote traditional agriculture, gastronomy and heritage preservation.

ACCOMMODATION
Sustainability is at the heart of all of our accommodation choices.

We aim to partner with accommodation suppliers who share the same level of awareness for sustainable business conduct as we do. We actively take steps to encourage accommodation providers to increase their environmental consciousness, sustainability and recognize how their actions affect the lives of their employees, owners, guests and whole community.

We believe such an approach ensures progress towards a sustainable environment, employment and other benefits for local communities, and a high-quality holiday for clients.

We are also committed to partnering with accommodation providers who comply with effective law and the best social and human rights protection standards and practices.

We will preferably partner with accommodation providers who recognize and respect the importance of indigenous peoples' culture, heritage and traditional rights and supports the identification, recording, management and protection of indigenous cultural heritage sites.

IN OUR OFFICE
We pay a lot of attention to office recycling:
- Duplex printing
- Investing in good bins and labelling
- Have a recycling awareness day
- Turning off our computers when we are going home

We will continue to develop our waste management policy, incorporating the three principles of reducing, reusing and recycling and we will strive to improve our environmental performance by expanding the range of current environmental initiatives.

Sustainable tourism is our goal and we proud to have managers with this certificate. Learning about the impacts of tourism has led many people to seek more responsible holidays and we are here to provide them with this.
Community
We encourage sustainable tourism within our country and beyond, so we hire local people throughout (managers, guides, drivers etc.) and local people are able to benefit from our guests. We employ over 75 enthusiastic and well-experienced local tourism personnel.

By booking this tour you bring much needed income to the people who are still recovering from the war-torn years as this was the area severely affected by war.

Our guides are locals and know their area best. This tour ensures that the local people benefit as much as possible in the form of jobs (we employ local drivers etc. in addition to guides).

We encourage our guests to buy local food and to eat in local restaurants (helping the local people to build their business after the war). As per itinerary we visit local households and small local wineries ,helping local people to grow their business.

Our visits to National Park Krka will help preserve them by putting a little funding directly into their budget.

Our aim is to help our community as much as we can as we are based in small town where everybody knows our name. We are proud of being a part of every charity event in Dubrovnik and around.

We support local community by providing vehicles and boats for schools and kindergartens – their day trips in nature (promoting outdoor way of life).
We also support eco organisation Eko Omblici, Lions Club, swimming club "JUG", National Park Krka and Dva skalina association (for children with special needs).
Popular similar holidays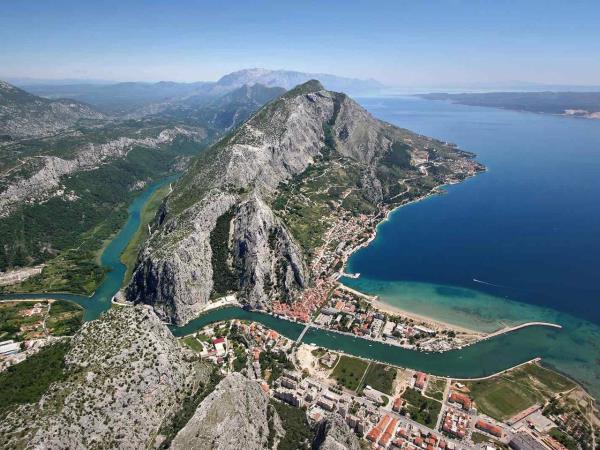 A tailor made holiday that entices you to get your feet walking — and your toes wet
From £995 - £1475 15 days excluding flights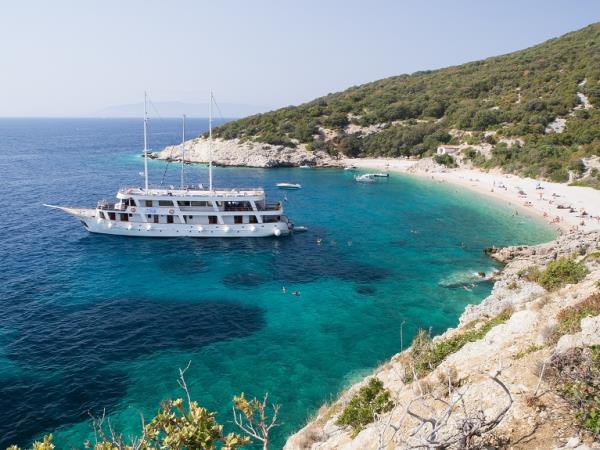 Cruise Croatia's beautiful islands on a small cruise ship
From £559 - £805 8 days excluding flights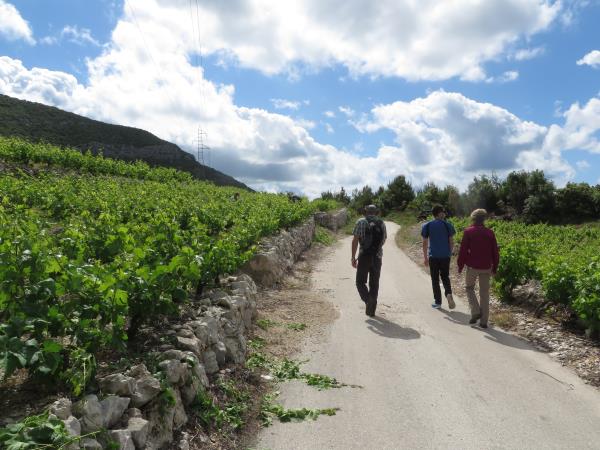 A seven-day walking holiday on the Dalmatian coast — islands and Dubrovnik included
From €595 - €750 7 days excluding flights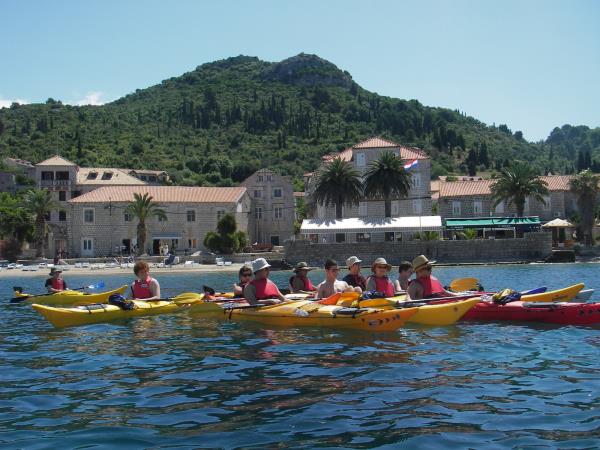 Relaxing & fun family kayaking holiday on Croatian islands
From €785 8 days excluding flights