"Discover the hidden treasures of Sichuan, including the world's largest stone Buddha, hospitable minority groups, and of course the famous Giant Pandas, bred and protected in Chengdu."
Highlights
Chengdu | Leshan Giant Buddha | Four Girls Mountain | Zang homestay | Chengdu Giant Panda research base | Shangri-La | Songzanlin Monastery | Napa Lake | See the biggest prayer wheel in the world | Tiger Leaping Gorge | Lijiang | Yuhu | Lugu Lake | Gesa ancient village |
Description of China tour, trekking & pandas
Only recently accessible, the mountainous reaches of China's southern provinces hold tantalizing appeal for adventurous travellers. Here you will find the Four Girls mountain, renowned among Chinese hiking enthusiasts; the Songzanlin Monastery of Shangri-La, home to the world's largest prayer wheel, and minority groups living in remote villages where traditional dress is still worn and ancient traditions hold sway.

But if Sichuan is known for one thing more than any other, besides the sizzling good hotpot that originates from here, it is the Giant Pandas of Chengdu. You will visit a hillside sanctuary where the pandas are bred, with opportunities to interact with them, feed them bamboo and maybe, if you're lucky, meet some babies.

Flying on to Shangri-La, a Zang community known for its fire parties, you'll explore the area's many cultural and natural highlights, including Tiger Leaping Gorge, and the village of Yuhu at the foot of Snow Mountain, where the people have their own archaic religion and distinctive cuisine.

Another striking contrast is Lugu Lake, the 'Kingdom of Women', where a matriarchal society prevails and you'll learn about 'walking marriages' in a beautiful setting. Tour the lake in a wooden boat, before continuing on to Lijiang from where you'll fly back to Chengdu.

This tour will likely prove irresistible for those that like to get far off the beaten path. From sipping butter tea with a 'granny' by the fire in her cottage, to trekking through breathtaking mountainous landscapes, visiting ancient monuments and temples, and experiencing customs and cultures that are little understood beyond this region, this is a China tour like no other.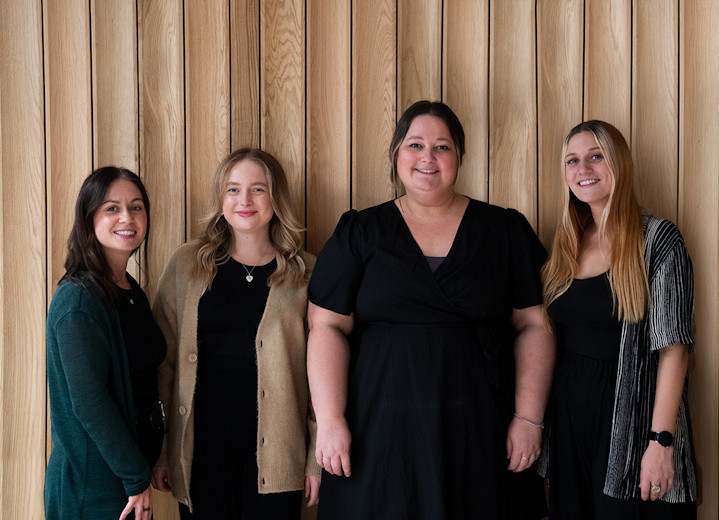 Check dates, prices & availability
Responsible tourism
Responsible tourism: China tour, trekking & pandas
Environment
Transport:
We recommend low carbon transport and make the journey as stimulating and sustainable as the stay. We seek to minimise our impact on the environment by making use of the existing tracks and paths when in protected parkland and avoiding delicate or fragile areas where no path exists.
In China protection is not always enforced consistently and we will encourage respect for the regulations both for our guests but also for local people. Providing an example to local people will actually provide a much longer term benefit as they will become aware by our example that protection and preservation of their natural environment is both important and beneficial to them as they will see that foreigners appreciate and respect it.
Apart from that we insist on vehicles that are up to regulation standards and that our suppliers do not take short-cuts to make short term savings – whilst this is a constant battle in the Chinese environment we aim to form long-term relationships with our suppliers which will include an element of education as we share with them our ecological ideals.
Suppliers:
We use suppliers that match our environmental values. The area we are going to, once we leave the big city of Chengdu, is still in its infancy as far as an adventure tourism infrastructure goes. We see ourselves as having an opportunity to forge lasting and worthwhile business relationships with local suppliers who have not been exposed to foreigners much before, and to do so in a way that is ethical and sustainable – these are not common approaches amongst the domestic operators that the local people will have seen much of before, where domestic tours are more often focussed on cost cutting.
The suppliers we are developing these relationships with have the same environmental values as us, but have had precious few opportunities to benefit from them before so by forming long-term relationships we intend sharing with them in a better infrastructure for the development of the adventure tourism industry that they will come to trust as both sustainable and worthwhile. Such partners exist and are keen to partner with us everywhere we have looked so far.
Community
Friends & neighbours:
We know where to find all things local and we support/ recommend our neighbours, spreading the tourism income to those most in need.
The research, contacts and supplier arrangements for our trip is all conducted by local Chinese people. We are travelling to some remote places which are largely populated by ethnic minorities, of which there are many in China. In the mountains especially many of these groups have largely sustained their traditional ways of life, customs and rituals, dress and cuisine and one of the particular pleasures in providing this trip is to share in some of these local traditions without imposing on them. Our groups are small and the interactions with local communities will be managed carefully and sensitively in conjunction with the local people – for example we aim to learn about the Masuo rituals and unique matriarchal culture of the Walking Wedding form local people, or participate in the Fire-Dancing of the Zang people which they are very proud of and happy to share with foreigners. We will be using entirely local suppliers wherever we go and are keen to attend only authentic traditions. There is also an element of the learning of our guests as many of the perceptions of China promulgated overseas are, at best, selective – such as the one-child policy which, even before its recent relaxation, was not applied universally to the ethnic minorities in these remote locations. Hopefully by learning about the very complex and nuances social landscape of China our guests will have a much better informed view of this country that is still growing in impact on the world.
A fair deal:
We offer local people good working conditions, a fair wage, and empower them with training opportunities.
This is a complex area in China and it is one where we hope to make a significant difference over time. The industry is still in its infancy and the domestic operators have largely been focussed on cost cutting and squeezing as much out of the local environment as possible, in my opinion. We hope to change this by forming long term and mutually beneficial relationships with local suppliers where they will come to trust that the guests we bring want to treat them fairly and sustainably. This is a famous Chinese feature – they take a long time to learn to trust, but when they do they will always provide you support, and our aim is to earn this trust and help an industry form that is built on those principles of sustainability, trust and fairness. This is no small task – it has not been the environment that the local industry has started off with, but that is why we believe it is important and, in the long term, worthwhile. Eventually we hope that these relationships will also provide opportunities for us to help train local people for worthwhile careers in the industry – not just as guides but eventually as operators, in what is currently an economically poor area.
Local crafts and culture:
We sustain jobs and cultural diversity by supporting local craft makers and artisans, and promoting cultural attractions
Local culture is one of the chief drivers of our desire to offer this trip. There are relatively few local crafts for visitors yet, though some may develop as the industry grows, as there have been few international visitors yet – those that there have been have largely been backpackers with relatively little capacity to support local artisans and craft makers. The culture, on the other hand, is rich and proud especially amongst the ethnic minority groups in the mountains – and in many cases unique, such as the Walking Wedding tradition of the Masuo. The local tribes are very hospitable and open to share their traditions and cultures and we hope to facilitate this in a sensitive way, in conjunction with local people. Whilst they have local dialects, the mandarin tongue is ubiquitous in China so communication through a translator is relatively easy, so by encouraging and attending local festivals and rituals as well as everyday passtimes we aim to foster mutual understanding and appreciation that gets beyond the stereotypes.
Travelling with respect:
We work to create good relationships between tourists and the local community
We see ourselves as a forerunner in this area. Most visitors to this region in the past have been local tourists, who have not always left a good impression, or have been organised in larger groups or as independent hiking enthusiasts. We believe there is an opportunity to participate in the establishment of a different infrastructure for the adventure travel industry that is built on mutual trust and the building of long term and mutually beneficial business relationships – more consistent with traditional Chinese values. In addition, the mountain areas are relatively poor and undeveloped and we aim by participating in the establishment of the industry on sustainable principles to help set it up in a way that really provides significant benefit to local peoples – not just in terms of immediate revenue but also opportunity for development and training, and to raise the awareness of the benefits of sustainable development so eventually those responsible for development in the region can see the benefits of doing so in this way
Popular similar holidays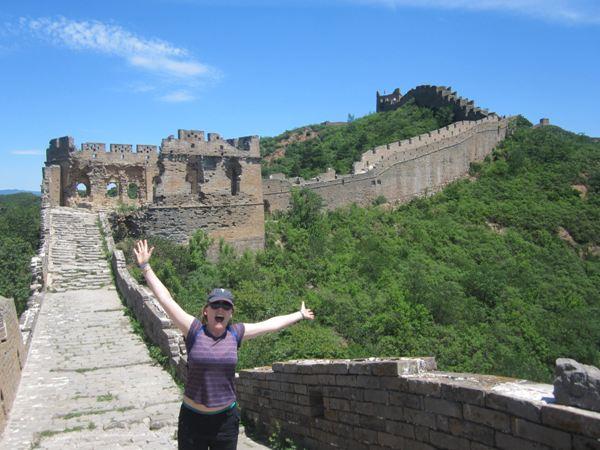 Cities, wildlife, ancient history and rolling rice paddies
From £2255 17 days excluding flights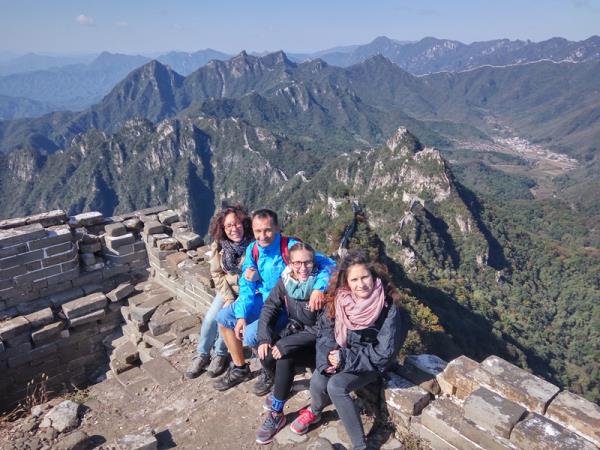 A wonderful experience of real China
From US $2830 - US $3600 14 days including domestic flights only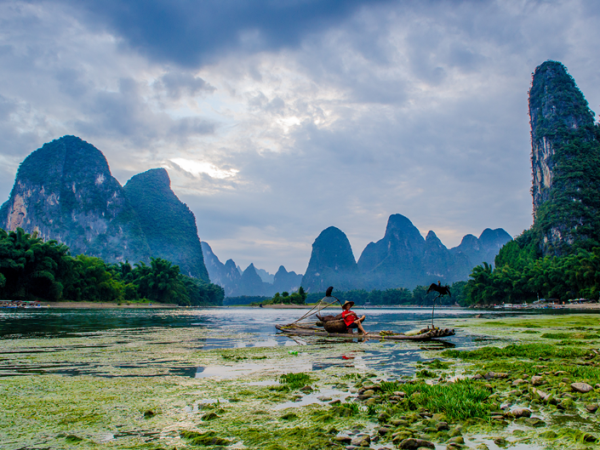 Walk along the Great Wall and relax in the stunning LiRiver
From US $2319 - US $2719 11 days including domestic flights only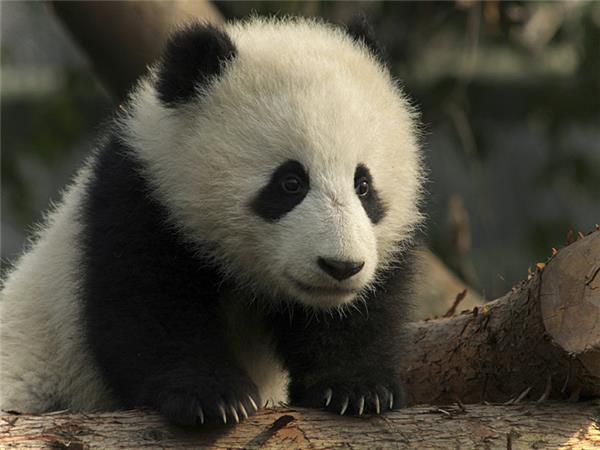 A comprehensive China itinerary covering its length and breadth
From £2899 - £3449 20 days including UK flights